TRAVEL & LEISURE
This Genius Glamper Has Invented a Hammock Hot Tub
This might just be the ultimate luxury camping accessory — if you tie it to something secure.
Looking for a way to keep warm and dramatically relaxed this winter? We think we've stumbled upon just the novelty thing you're looking for. A savvy American inventor has taken the concept of relaxation to unprecedented heights, with the creation of a hammock that is also a hot tub. Commence applauding.
Conceived and designed by Oregonian Benjamin Frederick, The Hydro Hammock is made from a durable synthetic material, and is capable of holding the weight of more than 185 litres of water plus two adult bathers. The water, from sea, lake or garden hose, is then heated via propane gas heater and circulated via pump (battery and solar-powered hammocks are also currently in the works). The hammock can be suspended between two points like a regular hammock, but also functions as a portable hot tub liner in the sand or snow. Yep, you can build a hot tub right into the snow.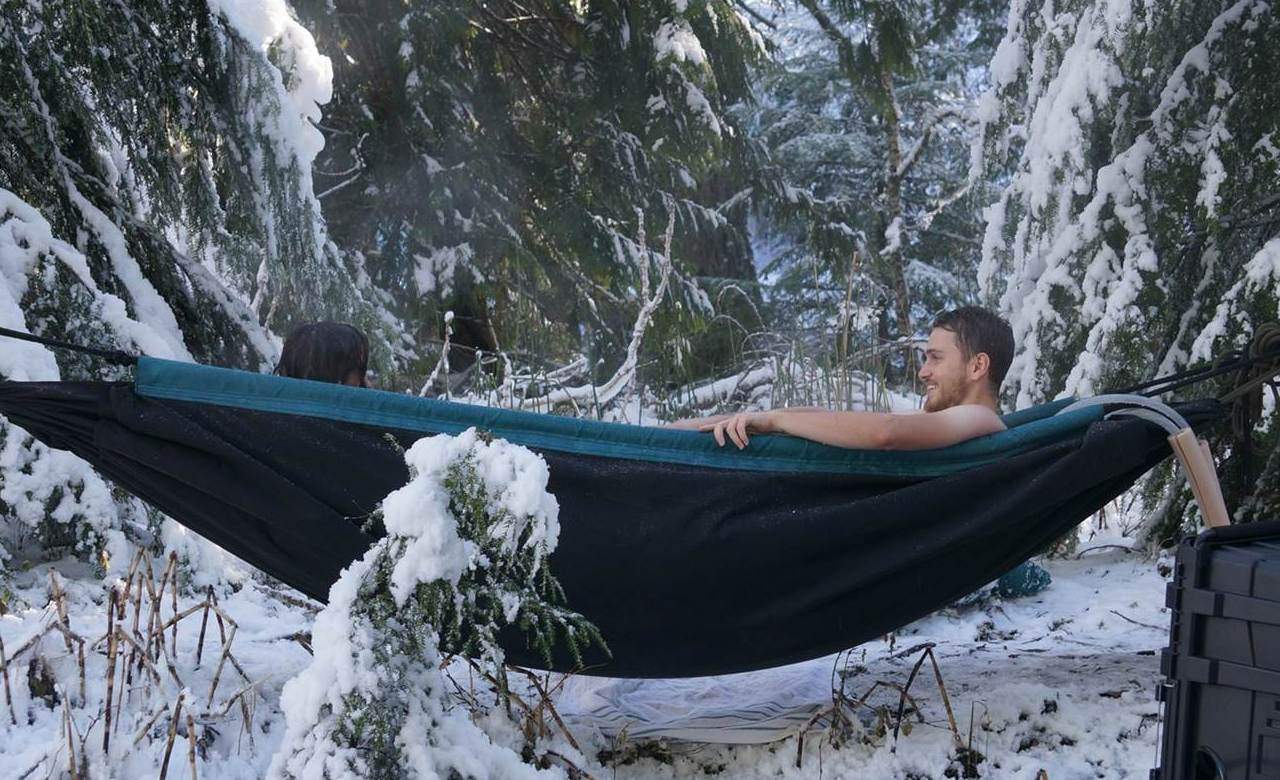 Frederick is currently looking to secure additional funding via Kickstarter, and has so far raised US$35,000 of his US$50,000 goal. A pledge of US$260 will get you the basic, single-layer hammock including installation straps and carabiners, while US$390 gets you the double layer hammock with extra insulation. However, we should point out that neither of those options actually includes the heater and pump — for that you'll have to fork out US$1180 for the single layer version, or US$1310 for the double.
But while that may sound like a lot of money for a hammock, it's still likely a hell of a lot cheaper than getting a regular hot tub installed. And the good news is that Frederick ships his invention worldwide. Just make sure you tie both ends to something secure and unbending, otherwise you're likely to end up bruised, wet and cold.
For more information about the Hydro Hammock, visit their Kickstarter page.
Published on July 13, 2015 by Tom Clift