New Zealand Is Reopening Its Borders to Double-Vaccinated Tourists Next Month
Australian holidaymakers will be able to arrive in NZ without isolating from mid-April, before tourists from visa waiver countries follow suit in May.
It's happening months earlier than anticipated, but New Zealand is set to reopen its doors to tourists and holidaymakers from next month.
In news sure to trigger a sigh of relief for tourism operators, from 11.59pm on Tuesday, April 12, Aotearoa will scrap its current international border ban for Australian tourists, meaning double-vaccinated holidaymakers from across the ditch be able to travel to our shores without requiring isolation.
Then from 11.59pm on Sunday, May 1, double-vaccinated holidaymakers from visa-waiver countries like the US and UK will be able to follow suit.
Prime Minister Jacinda Ardern announced the move in a press conference on Wednesday, March 16, revealing that she's excited and ready "to welcome the world back".
"In particular I'm ready to welcome back our trans-Tasman travellers… they'll be able to arrive in time for the Australian school holidays and provide a boost for our winter ski season," she said.
"I'm asking our Australian family and friends to book their tickets."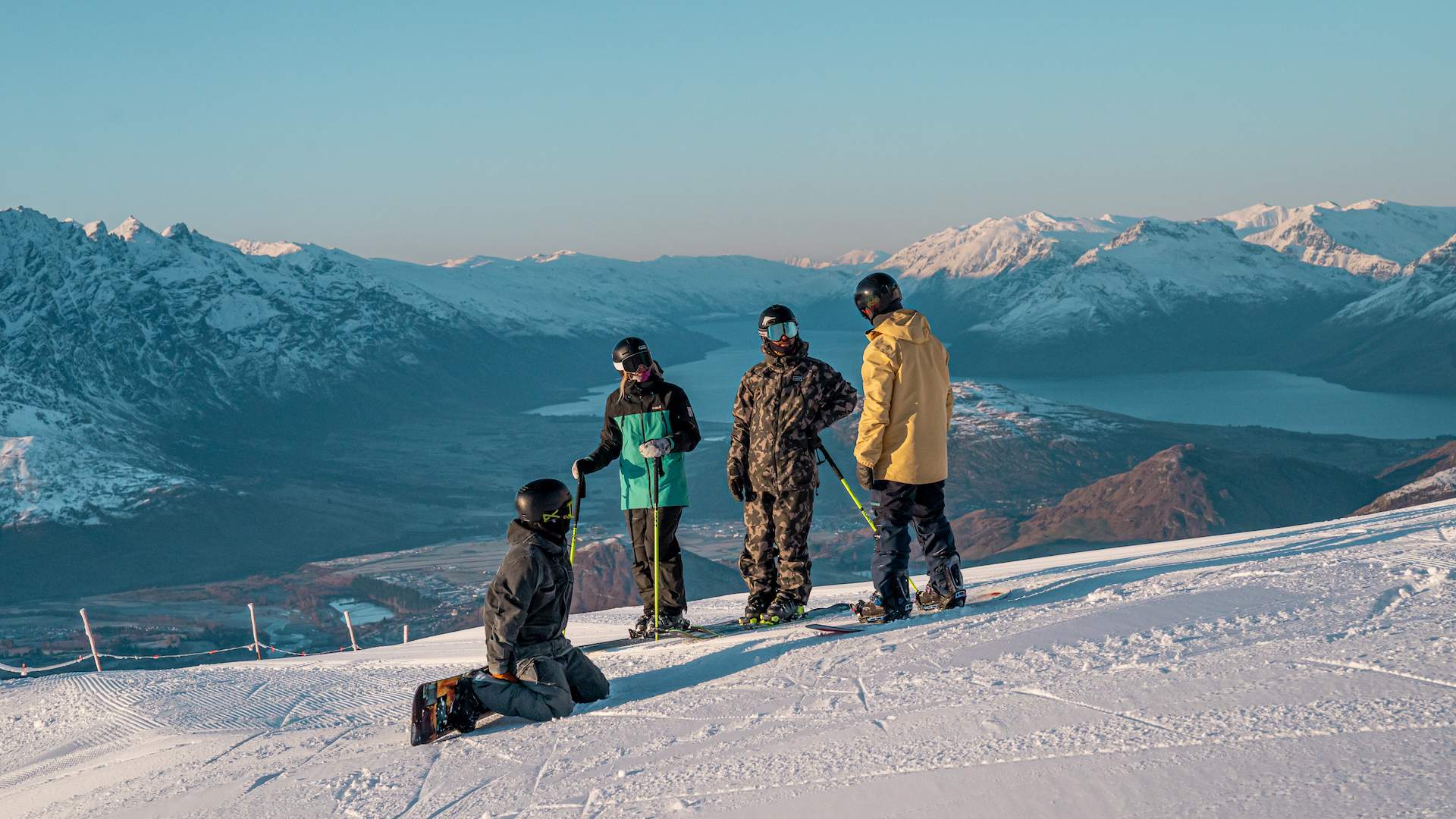 Of course, testing will be crucial as we reopen to the world. Tourists will be required to test negative for COVID-19 with a PCR or RAT before leaving for NZ, then provide negative tests on day one and day five of their stay.
It's an expedited version of the Government's original border-reopening plan announced in February, when it was proposed tourists from Australia and around the world would probably be able to return by July. However in March, COVID-19 Response Minister Chris Hipkins said he believed that would be "at the latest".
The change of plans has come amid New Zealand's current Omicron outbreak, which sees the country currently ranking among the highest rates of COVID-19 transmission in the world. It also follows the initial scrapping of isolation requirements for fully-vaccinated Kiwis earlier this month, which again occurred weeks earlier than expected.
It's another in what's expected to be a slew of rule changes brought on by the Omicron outbreak — Ardern is expected also to make announcements around vaccine mandates in the coming weeks.
Australian tourists will be able to re-enter New Zealand without isolation from 11.59pm NZST / 8.59pm AEST, April 12. Tourists from visa-waiver countries like the US and UK will be able to enter without isolation from 11:59, May 1. For more information, head to the Government's official COVID-19 website.