TRAVEL & LEISURE
Six Adventurous Ways to Explore the South Island Without Spending Hours in the Car
Swap lame car games for riding an underground train or kayaking along the coast.
in partnership with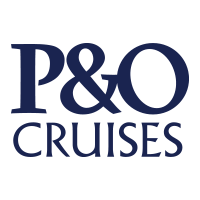 When you're planning a South Island (Te Waipounamu) adventure, you could easily fall into the trap of only focusing on attractions in and around Queenstown. Sure, ideally you'd like to spread the love to other local communities, but the South Island spans a fair distance meaning you could spend all day in the car getting from A to B.
We've teamed up with P&O Cruises to find some ways for you to explore our neighbouring island sans seatbelt. Biking, hiking, rafting and riding will ensure you cover some ground in a more adventurous way. You'll spy a whole lot more of our country than you would if you were behind the wheel. We guarantee these experiences will trump your best mate's dorky Skyline Luge selfie.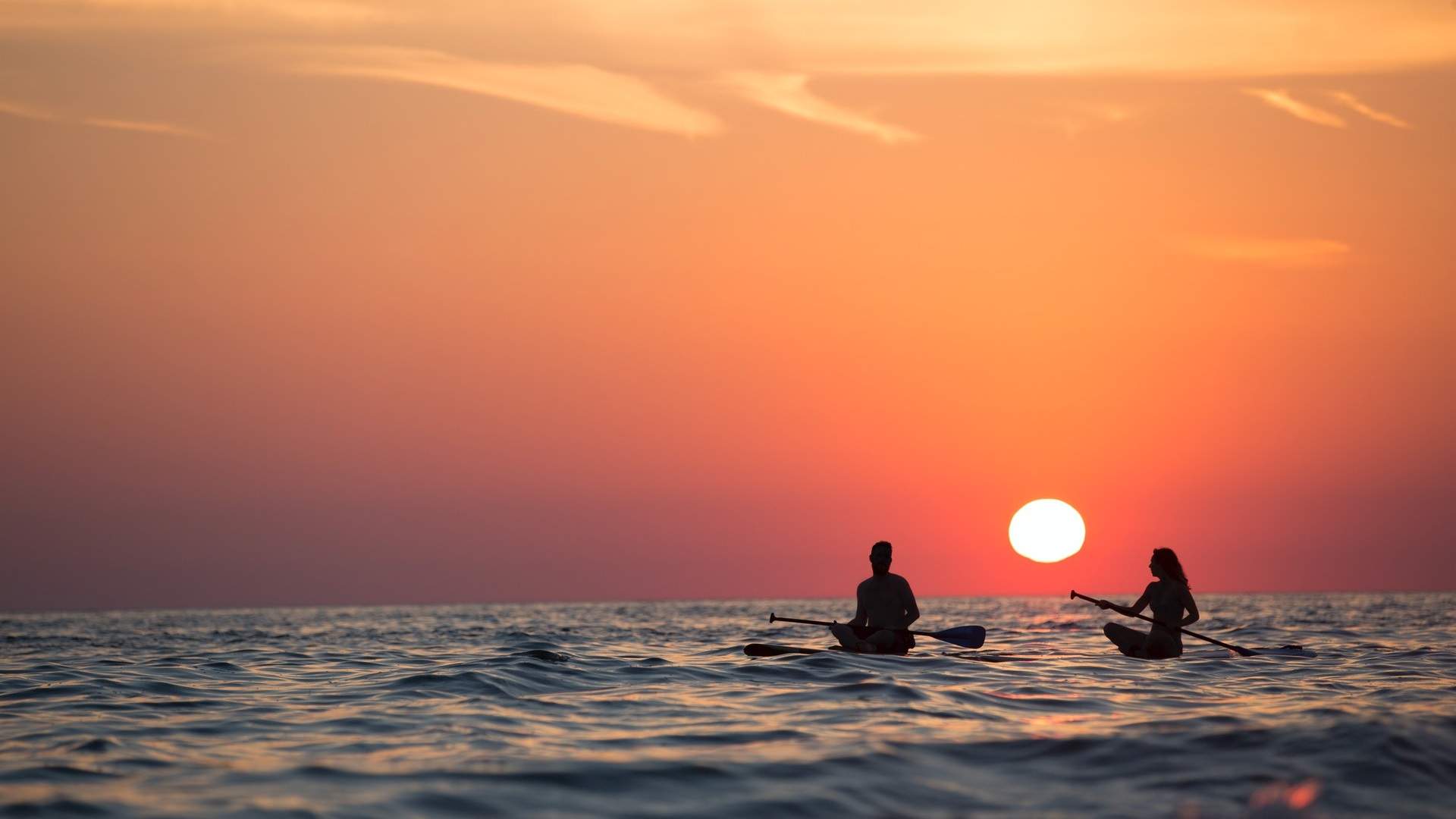 EXPLORE THE SHORES OF ABEL TASMAN NATIONAL PARK BY KAYAK
It features in every New Zealand guidebook, so it's about time you added this one to your holiday bucket list. Once you experience the golden sands of the Abel Tasman, you'll wonder why the heck it took you so long to visit this slice of paradise. Whether you're committing to the three- to five-day coastal walk, or you just want to pop in and out for a day trip, be sure to factor a little kayaking into your itinerary.
There is a range of companies in the area that can sort you out with all the gear and transfers, including Kahu Kayaks. Its guided tours even come with freshly ground coffee for your mid-kayak beach picnic. Marahau, the southern entrance, is the main starting point for this adventure, which is an hour's drive from Nelson.
We would also recommend setting up camp and spending a few nights at the idyllic Totaranui DOC campsite, located at the northern end of the Abel Tasman, for some well-deserved R&R. Don't forget to pack a camera for the mandatory seal snaps, some mozzie repellent and a couple of emergency plasters for any kayak paddle- or hiking boot-induced blisters.

MEANDER YOUR WAY CROSS-COUNTRY ON THE TRANZALPINE
Traverse the breathtaking Southern Alps by carriage on the Tranzalpine train. Splash out on the Scenic Plus offering, which includes drinks and a four-course meal, to really settle into holiday mode. Tune in to the onboard commentary to commit some fun facts about the region to your memory bank for your next pub quiz. And, we recommend you step out onto the open carriage for some fresh air and the ample photo opportunities.
At Arthur's Pass, take the chance to stretch your legs. If you have the time, stay a night or two and go for a ski or snowboard on the raw terrain of Temple Basin. And make sure you keep an eye out for the cheeky NZ alpine parrot, the kea.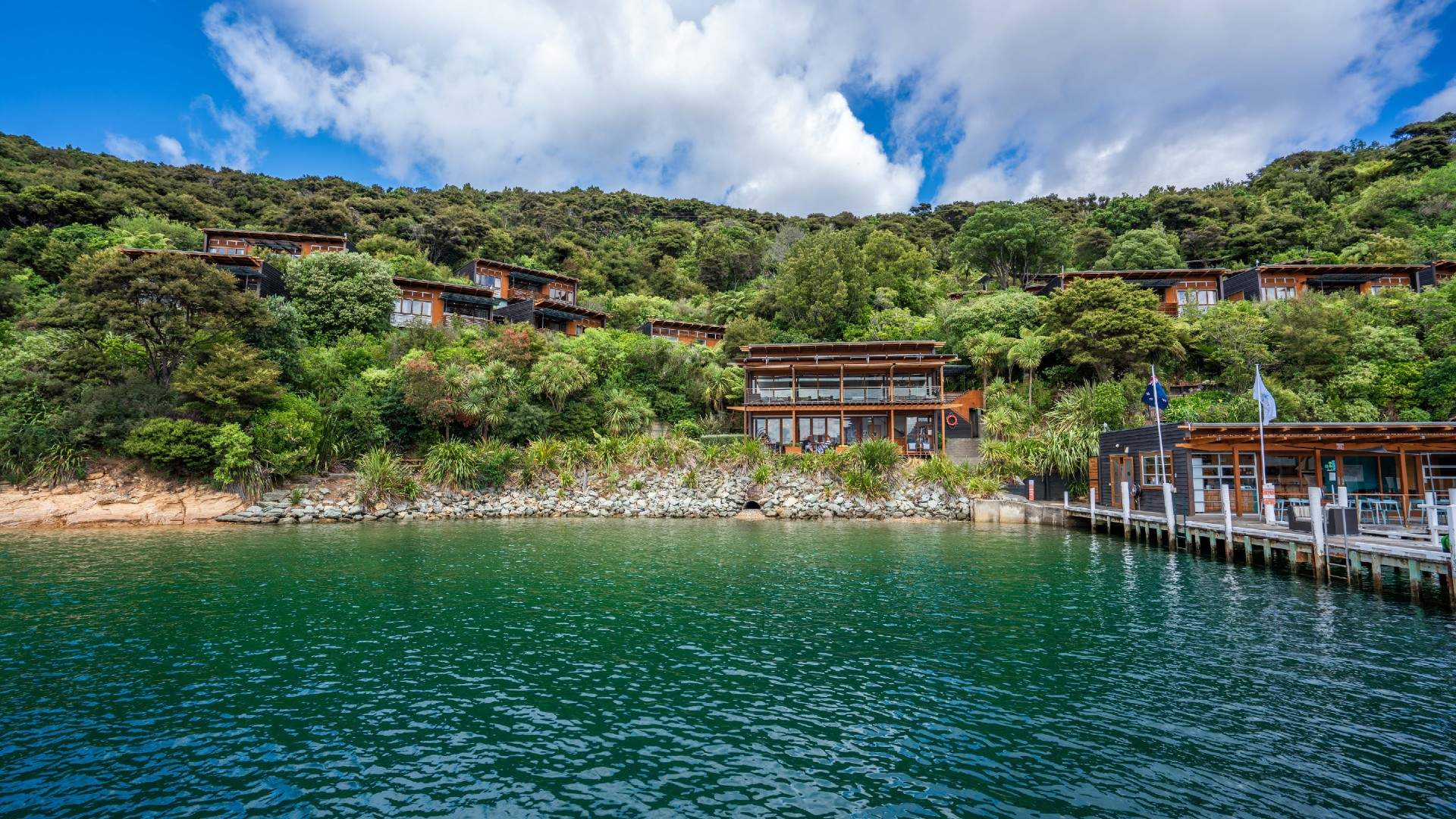 DINE AT A LUXURY LODGE ALONG THE QUEEN CHARLOTTE TRACK
Linking the Queen Charlotte and Kenepuru Sounds is the famous 72-kilometre Queen Charlotte Track, renowned for its breathtaking views, native wildlife and historical landmarks. The track takes around five days to complete on foot. Plus, did you know the Queen Charlotte Track is also regarded as one of New Zealand's top mountain biking routes? So, if you haven't had a chance to break in your new hiking boots, then opting for two wheels is always a possibility.
If doing the hard slog through the bush only to be faced with putting up a leaky tent at the end of the day isn't your thing, then there are many extravagant accommodation options available. Top of the list is Bay of Many Coves, a five-star luxury resort between Camp Bay and Portage. Complete with a day spa, kayaks, hot tub and lap pool, this resort is one of a kind and can only be accessed via water taxi or from the Queen Charlotte Track. You can arrange to have your luggage dropped off by water taxi and, while you're at it, request a chilled Marlborough sav to be waiting for you on arrival.

CYCLE THE OTAGO CENTRAL RAIL TRAIL
Whether you're a pro on two wheels or you've only just graduated from training wheels, the Otago Central Rail Trail is for you. With 152 kilometres of epic southern scenery, legendary local hospitality, accommodation options ranging from budget to boutique and, of course, many a wine stop along the way, it delivers some of the best experiences NZ has to offer.
The route spans from Middlemarch (near Dunedin) to Clyde (an hour's drive from Queenstown). A basic level of fitness is recommended — there are a couple of inclines and the headwinds can often catch you by surprise. If doing the hard slog on a standard bike while carrying your stuff on your back isn't for you, take the option of an e-bike or join a guided tour with accommodation and luggage transfers included. If two wheels ain't your thing full stop, you can always tackle the route by foot.
Recommended pit stops include the old gold mining town of Ophir — grab a feed from Pitches Store to fuel you for the mildly intimidating Tiger Hill section of the trail. You can also wet your whistle at Victoria Store Brewery in Clyde, and pop into Judge Rock's cellar door in Alexandra to pick up some of its famous Central Otago pinot noir.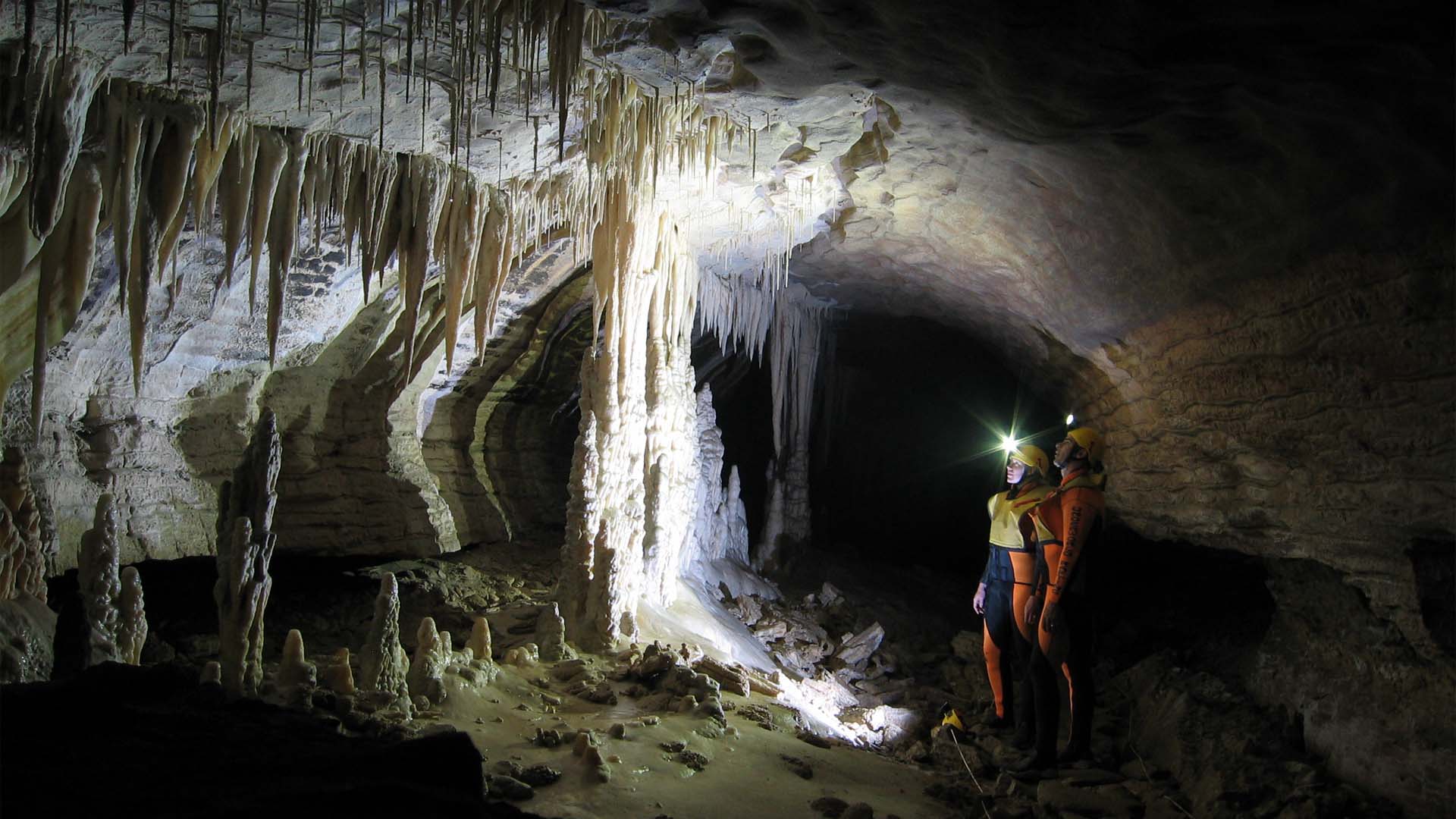 TAKE A RIDE ON AN UNUSUAL TYPE OF UNDERGROUND TRANSPORT
Hidden under limestone cliffs and spanning into Paparoa National Park lies a network of mysterious caves, underground streams and canyons. Book a tour with one of the knowledgeable guides from Underworld Adventures and make your way down into the depths of the earth via the Nile River Rainforest Train. This must-do activity is 20 minutes from Westport and boasts one of the largest accessible colonies of glow worms in the world.
You'll be kitted out with a wetsuit, helmet and boots, in preparation for your Indiana Jones-esque adventures. Explore a maze of passages and make your way to the base of an ancient cave that beholds a magical galaxy of glow worms. You'll float along the subterranean river over rapids on a rubber inner-tube, then eventually emerge back into the daylight. The tour takes approximately four hours. And don't worry, there's a cafe at the base so you can warm your cockles with a hot chocolate afterwards.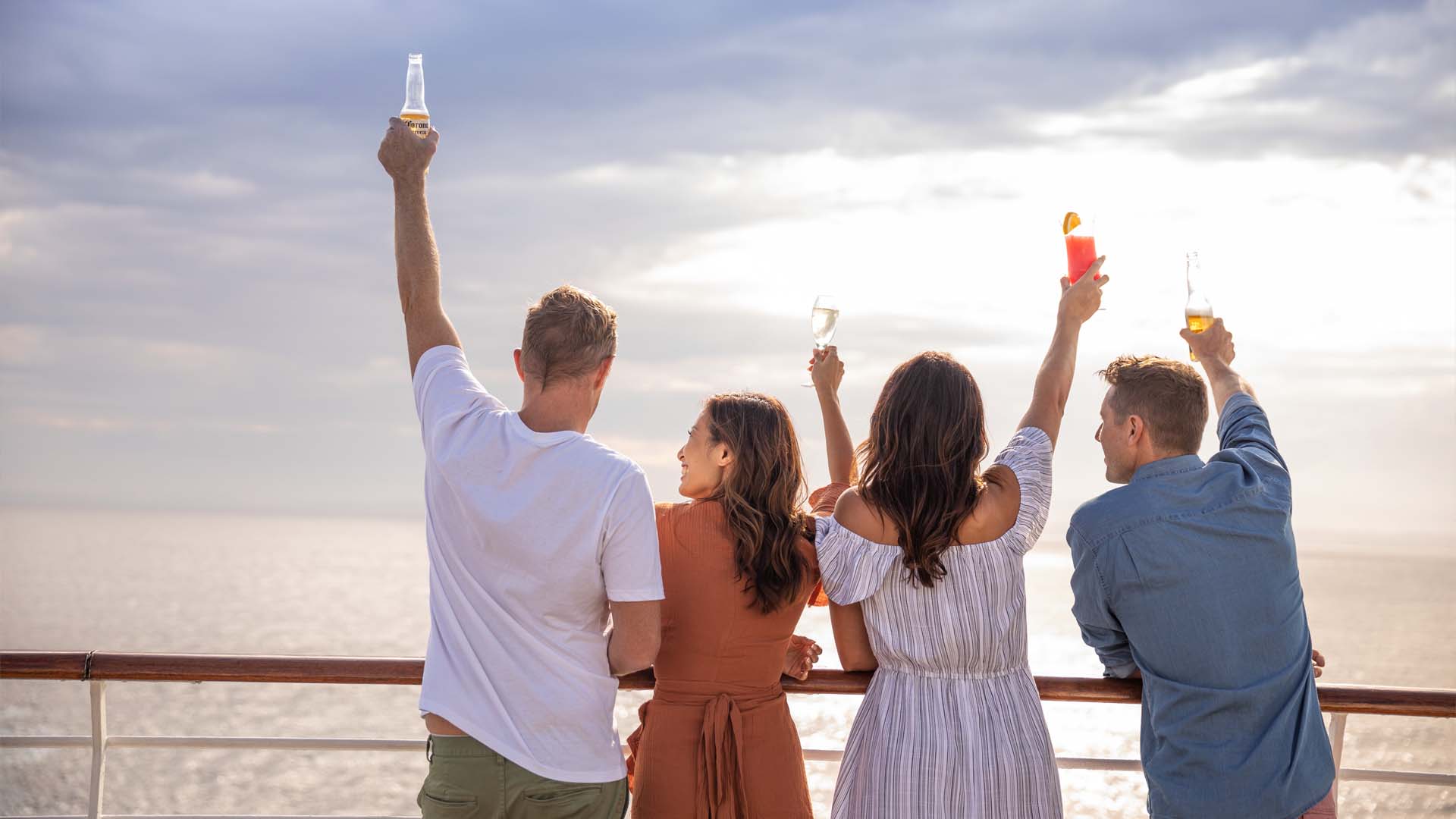 CRUISE THE PACIFIC OCEAN ALL THE WAY TO PICTON
If you want to feel like you are finally travelling overseas (well, over sea), hop aboard an award-winning P&O Cruise. There couldn't be a more stress-free holiday than pre-booking your ticket, taking all the logistical hassles out of vacation prep and rocking up to the port with your togs and camera in hand. Opt for a four-night cruise on the Pacific Explorer from Auckland to Picton and back, and enjoy the raft of activities onboard, including the nightclubs and day spa. Then, see what Picton has to offer during the stopover, like hiking some of the Queen Charlotte Track, visiting the Kaipupu Wildlife Sanctuary or joining a guided biking wine tour.
There are a variety of packages and room options to suit any budget, starting from $511.50 per person. Loads of dining options are available onboard, some of which are included in your fare. If sipping on a cocktail by the pool is your thing, check out the drinks packages available for pre-purchase.

For more information about P&O Cruises, head to the company's website.
Top image: Tranzalpine, The Great Journeys of New Zealand
Published on February 17, 2021 by Ruby Romanos