Six Ways to Upgrade an Autumn Staycation in Auckland
Sit down for an indulgent high tea by the water's edge, walk through an exhibition of contemporary art and scale the harbour bridge.
If the grind of your weekly routine is getting you down, then why not opt for a quick and refreshing inner-city staycation? Staying right in the heart of our vibrant city means there's a plethora of dining, drinking and entertaining activities sitting right on your doorstep. We've rounded up a few of our favourites to help get the vacation vibes flowing this autumn.


ENJOY FRESH SEAFOOD AND HARBOUR VIEWS AT FISH RESTAURANT
Soak up this stunning autumnal sunshine and panoramic views across the Waitematā Harbour from the deck of FISH which re-opened this year with a fresh menu and a brand new team of award-winning chefs at the helm. The Hilton's signature eatery pays special attention to sustainability, seasonality and supporting local suppliers. It's open for lunch and dinner daily and (unsurprisingly) has a comprehensive menu when it comes to fresh seafood. Take your pick from the indulgent crayfish tail roll, char siu toothfish and market fish with saffron and clam risotto, or go for the comforting serving of fish and chips. If local kai moana isn't your thing, don't count this joint out completely. The coastal lamb rack with smoked eggplant isn't to be missed, either.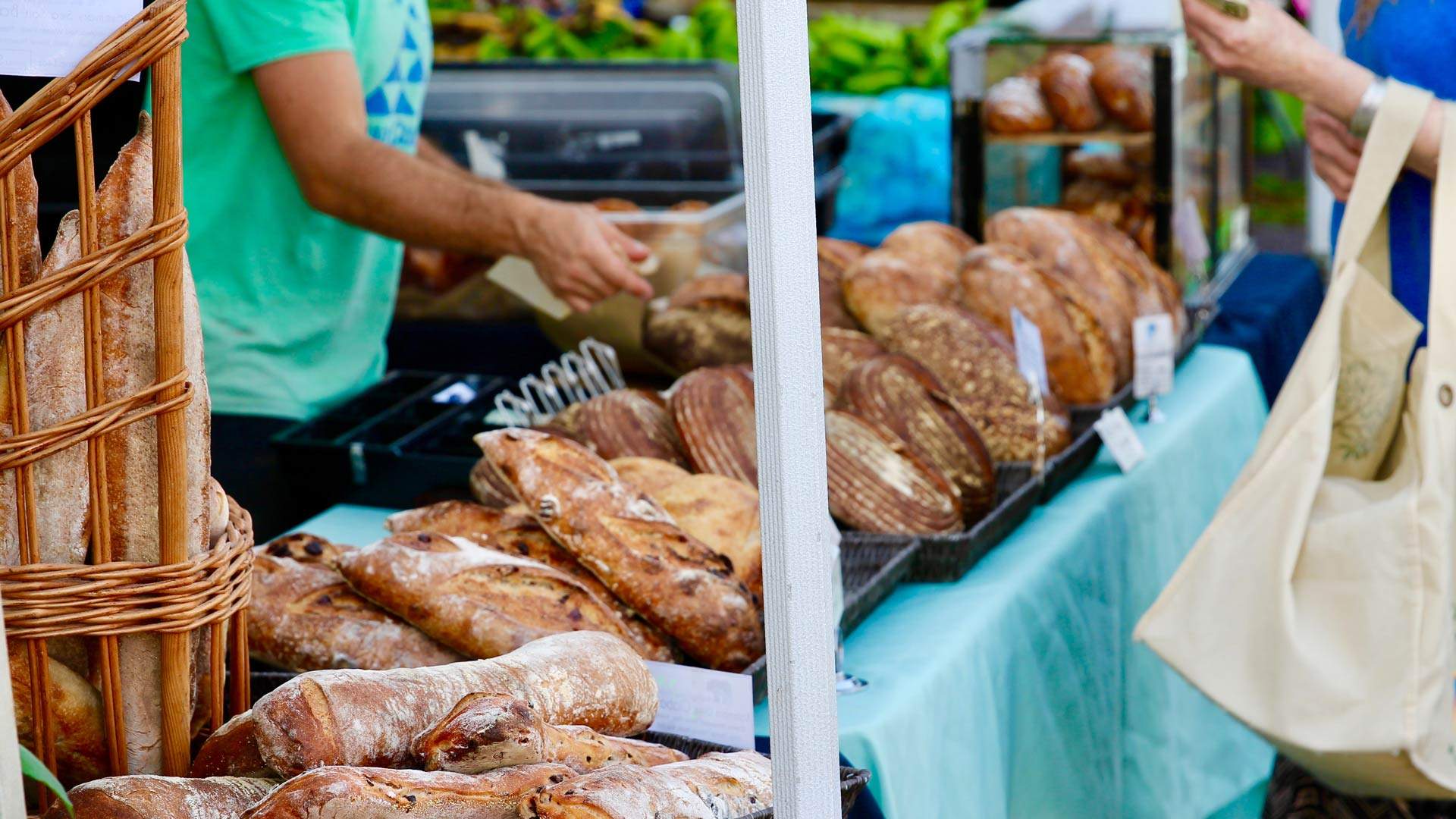 LOAD UP ON PASTRIES AND BLOOMS AT BRITOMART SATURDAY MARKET
If the line for pain aux raisins and an almond flat white at Amano is too long, then stroll across the road and meander through the stalls at the Britomart Saturday Market, which is making its fresh red level return this week after a long couple of months. This weekly pop-up is host to a wide range of stands, from locally grown produce and florals, coffee and freshly squeezed juice to conscious crafts and, of course, delicious pastries. Previously run by the crowd from La Cigale, the Takutai Square markets are now under new management, with a raft of ideas on the horizon and new stalls popping up every other weekend. The markets are on every Saturday, rain or shine, starting from 8am.


MAKE A KAYAK HARBOUR CROSSING TO RANGITOTO AT SUNSET
This guided trip with Auckland Sea Kayaks will see you paddle across the harbour to the most photographed volcano in Auckland. Once you've reached the rugged shores of Rangitoto, you'll have ample time to bask in the setting evening sun and refuel with a traditional barbecue dinner. With a free inner-city pick-up service to the St Heliers Bay boat ramp, this activity is a stress-free way to explore the city from a different point of view. All the gear you need for this sunset excursion is provided and a bbq dinner is also included in the $163 ticket price. Be sure to keep your eyes peeled for the locals, including the endangered blue penguins and petrels.

WANDER THROUGH A CONTEMPORARY ART EXHIBITION AT AUCKLAND ART GALLERY
Incorporate some New Zealand culture into your inner-city getaway by visiting the enchanting Auckland Art Gallery Toi o Tāmaki. The gallery's latest and largest exhibition is Yona Lee's An Arrangement for 5 Rooms, but there are several exhibitions from sculptors, painters and photographers alike at any one time. Wander through the gallery's modern halls and allow yourself to get lost for a little while.



DRINK COCKTAILS 53 FLOORS ABOVE THE CITY AT THE SUGAR CLUB
When the sun sets and the city lights sparkle, pretend you're no longer in Auckland and let this staycation experience transport you abroad. Sitting pretty at the top of the city is The Sugar Club. Embrace your fear of heights in style and head up 53 floors to this sky-high cocktail lounge and restaurant. The Federal Street establishment has an extensive wine list, with local and international drops, but the cocktail list is what it's known for. The bar is currently slinging native ingredient cocktails, which it describes as a "liquid portrayal of New Zealand."


CONQUER THE CLIMB UP AUCKLAND'S HARBOUR BRIDGE
So you've run over it, sat in traffic on it and maybe even sailed under it — now it's time to climb it. The AJ Hackett Bungy group brings us the Auckland Bridge Climb. No city staycation would be complete without an adventure that makes your evening glass of wine so much more deserved. The guided tour will take you across engineered walkways right to the top, giving you 360-degree views of the city and harbour. Then, once you've conquered the bridge climb, maybe it's time for the bungy?