TRAVEL & LEISURE
Sofitel Auckland Has Been Given a Luxury French-Inspired Makeover
The reworked space now includes Louis XVI-inspired furnishings and a waterside seafood restaurant.
Sofitel Auckland Has Been Given a Luxury French-Inspired Makeover
The reworked space now includes Louis XVI-inspired furnishings and a waterside seafood restaurant.
Auckland's hotel boom isn't strictly limited to new property developments. One of the waterfront's most luxurious property's has just unveiled a multimillion-dollar makeover inspired by French luxury and art-de-vivre heritage.
Sofitel Auckland will officially reopen to the public on 19 October, 2020. The five-star property, which went into liquidation with the COVID-19 pandemic, can still be found perched on the Viaduct Harbour, although now its re-freshed innards envelope guests in French flair, from elaborate ceiling art to Louis XVI-inspired furnishings and modernist sculptures.
One of the hotel's new features is the addition of Club Millésime, a range of privileges and services for guests reserving luxury rooms and suites. Club Millésime features an exclusive lounge for breakfasts, afternoon tea, evening drinks and canapés.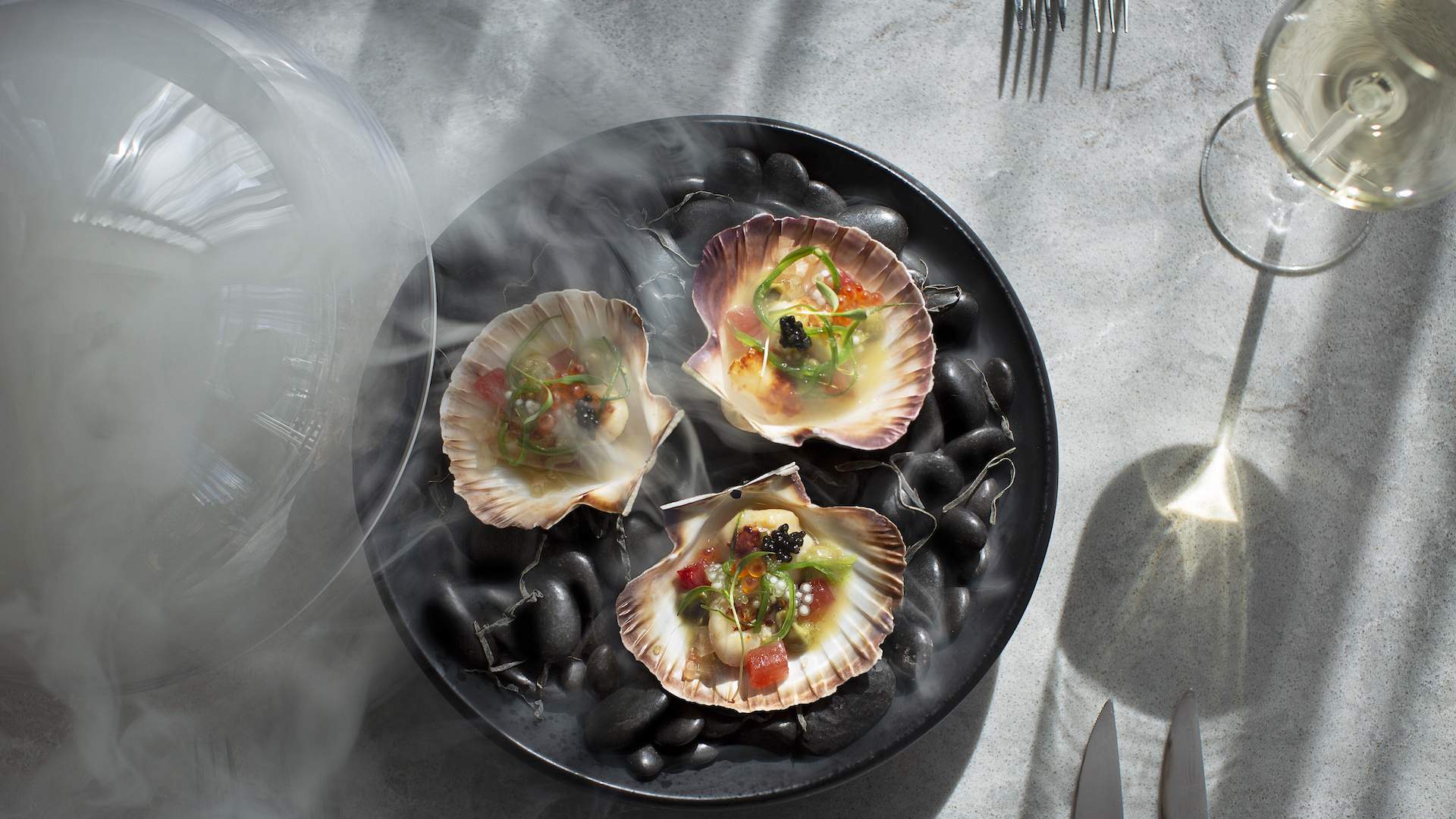 New on-site restaurant La Marée (meaning 'the tide') managed to poach chef Marc de Passorio from SO/ Auckland for his flair with French cuisine.​ At the waterside restaurant diners can expect a celebration of local kai moana, including the signature seafood platter and de Passorio's bouillabaisse served with a bounty of rock lobsters, mussels, scallops, clams and all the classic condiments. To finish, the French theme continues with crêpes suzette served with orange marmalade, caramelised butter and orange sorbet.
Inspired by Parisian sidewalk cafes, French Press is where guests can sit outdoors to order coffee and sweet and savoury crepes. And at the new-look Sabrage champagne bar, guests can sit down for local wine and sharing platters, or open their next bottle with a ceremonial sabre.
Still to come at the waterfront property is the Sofitel Spa, which will eventually offer skin-boosting experiences and revitalising treatments.
Sofitel Auckland Viaduct Harbour is offering rates starting from NZD$399 per night in a Superior room. For more information, visit sofitel-auckland.com.
Published on October 11, 2020 by Stephen Heard