Stay of the Week: Wallaringa Farm
Wallaringa Farm is the perfect blend of rustic charm and modern comfort, nestled on 750 acres of cattle farm in the heart of the Hunter Valley.
In Stay of the Week, we explore some of the world's best and most unique accommodations, giving you inspiration for your next trip. In this instalment, we set the compass to regional New South Wales and take a trip to the Hunter Valley for an idyllic countryside escape at Wallaringa Farm.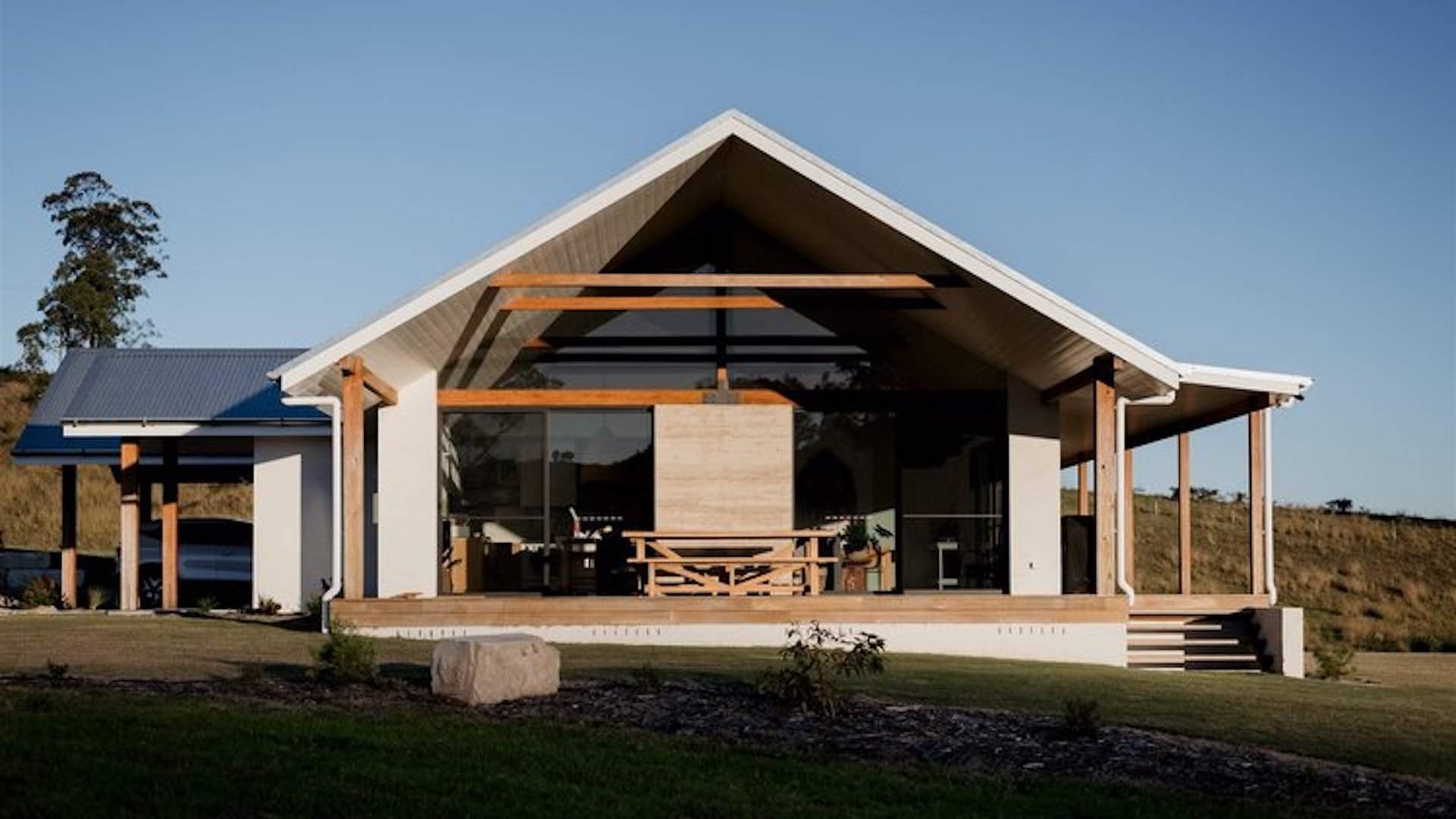 WHAT'S SO SPECIAL?
Ever dream of leaving it all behind? Maybe escaping to a nice farm somewhere, surrounded by breathtaking panoramic views of rolling hills and a picturesque countryside backdrop. Spending your evenings relaxing with a glass of wine as you watch the sunset over the horizon, before settling by the fire pit for a romantic evening of star gazing, free from the stress and light pollution of the city.
Wallaringa Farm turns this dream into a reality. Located in the heart of the Hunter Valley, this beautifully restored three-bedroom farmhouse seamlessly blends modern comforts with rustic farmhouse charm, making it an ideal destination for families, friends or a romantic escape. Located on 750 acres of a working cattle farm and surrounded by some of the most stunning natural scenery Australia has to offer, the farm exudes tranquillity — perfect for anyone looking to unwind and reconnect with nature.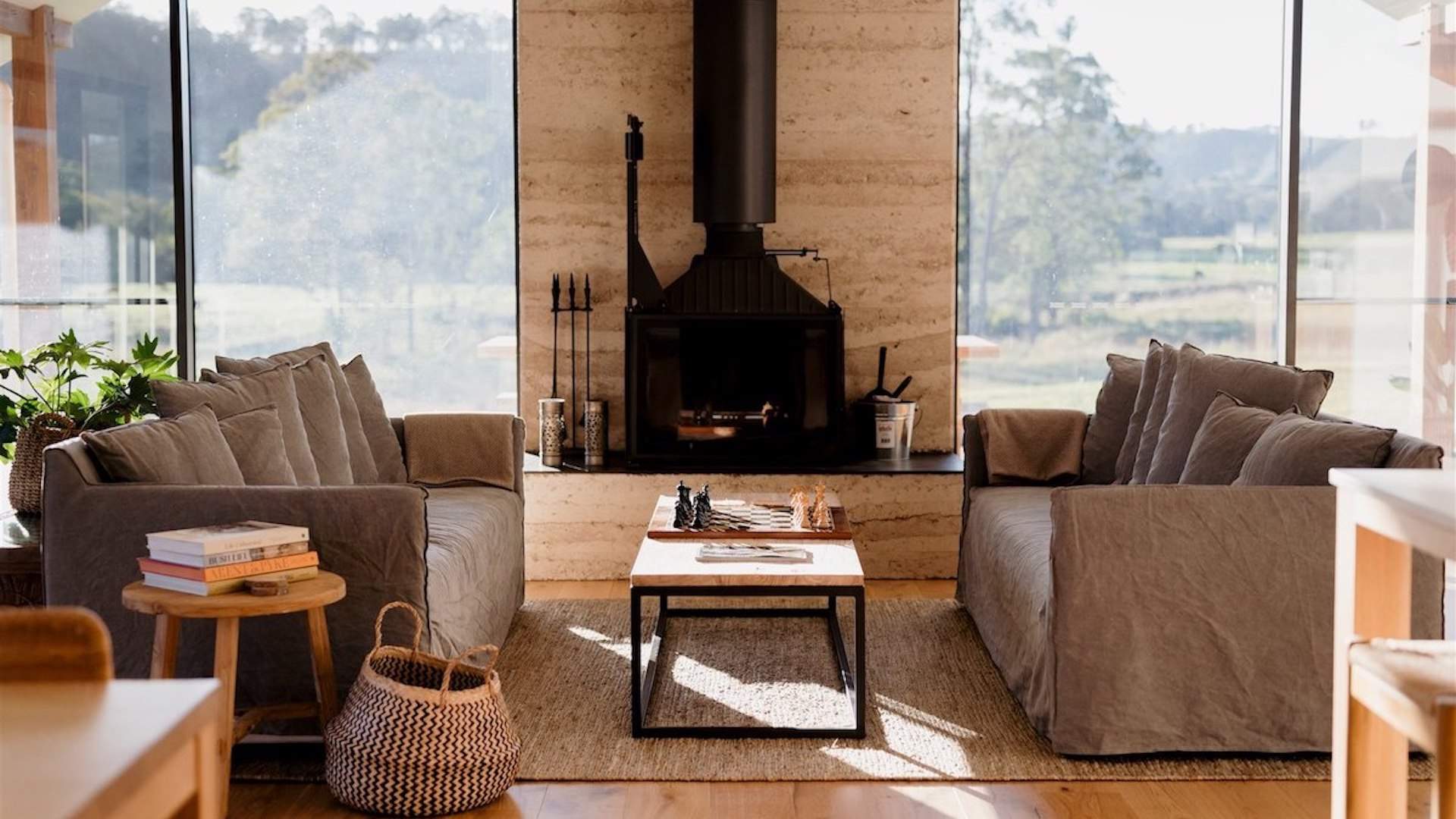 THE ROOMS
The spacious rooms are designed with meticulous attention to detail, ensuring a comfortable and cosy stay. The master bedroom features an ensuite, while each room is equipped with comfy bedding — two rooms feature an extra-large double bed, and one room has two bunk beds, while the air-conditioned interior provides respite on warmer days.
However, the true highlight is the verandah with its comfortable deck chairs, offering breathtaking sunset views and a perfect spot to sip morning coffee or an evening beer.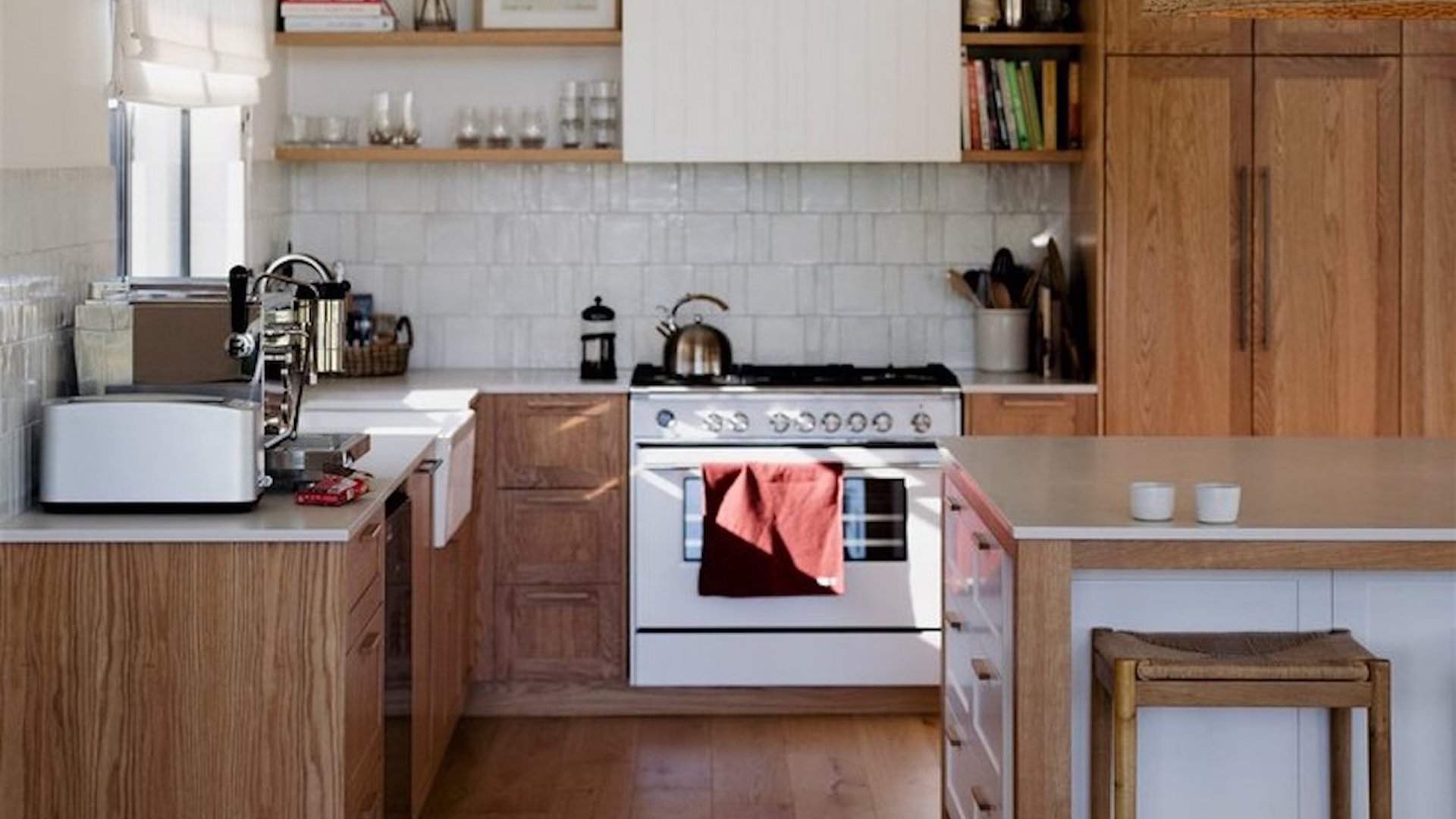 FOOD AND DRINK
One of the best things about the Hunter Valley is its food and wine, so you're in for a treat as Wallaringa Farm is the perfect spot to indulge in local delights. First off, you'll be treated to a complimentary bottle of Boydell's wine upon arrival (perfectly enjoyed on the verandah as the sun sets). A tempting selection of local jams and honey also awaits.
The property also includes a fully equipped chef's kitchen, allowing guests to prepare meals using locally sourced produce (or you could just make toast with some of the local jam, we won't judge). And for the times you don't feel like cooking, why not embrace the opportunity to explore the nearby towns of Dungog and Paterson for a taste of delicious Hunter Valley cuisine?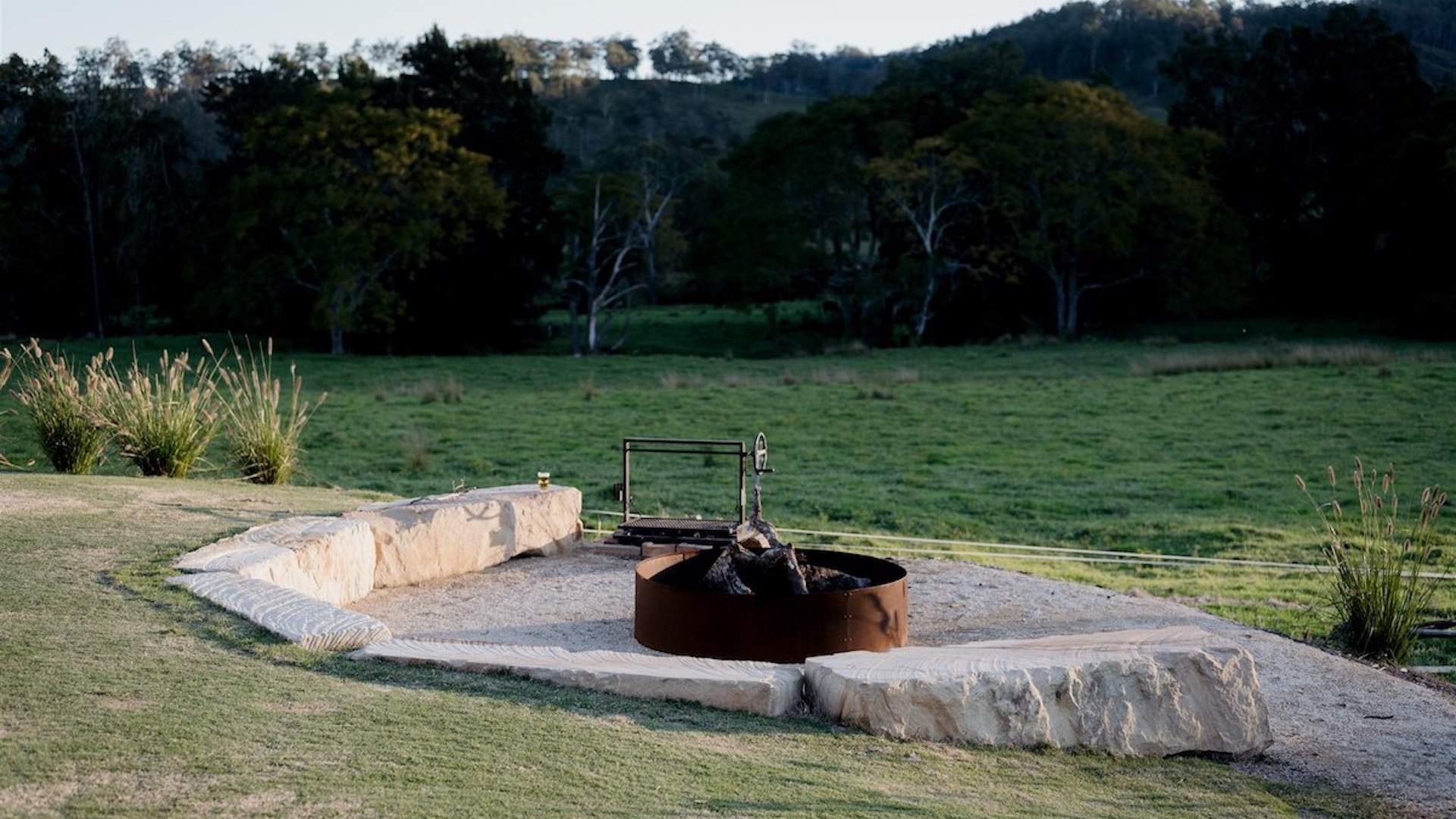 THE LOCAL AREA
The Hunter Valley is your oyster, and Wallaringa Farm is your perfect base camp to explore… that oyster. Dip your toes (or jump right in) in the Allyn River's cool waters — the hidden oasis of Ladies Well is a particularly nice swimming spot. You'll come out feeling refreshed and revitalised — that water is something special, or perhaps it's just the breathtaking location that makes it feel so, surrounded by large granite boulders and lush rainforest at the foothills of the World Heritage Barrington Tops National Park.
For the history buffs out there (or anyone seeking some old town charm), the towns of Dungog and Paterson are a good shout, with their grand colonial buildings and charming markets. So whether you want to explore the beautiful wine region, go for a nice bushwalk, or immerse yourself in the charm of old country pubs, the area surrounding Wallaringa will have something for you.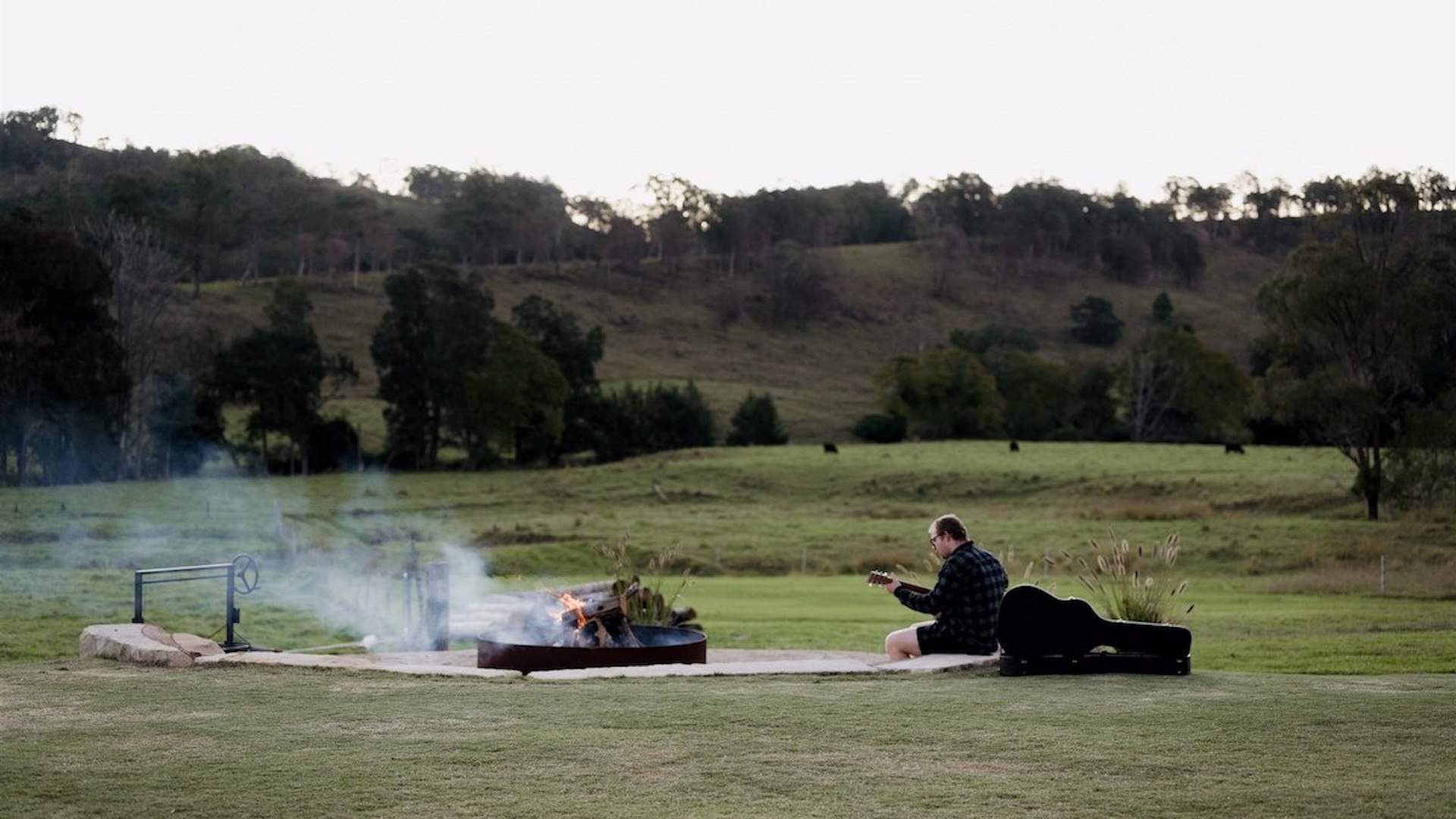 THE EXTRAS
Set your out-of-office, pack those bags, leave the city stress behind, and head to Wallaringa Farm for a countryside escape. Aside from its storybook setting and charming farmhouse, Wallaringa Farm stands out with its commitment to nature and adventure. The farm's owners have a genuine love for nature and have crafted a peaceful haven for others to share in this passion, so if relaxing by the rustic fire pit under the starry night sky sounds like your idea of a good time, look no further.
Feeling inspired to book a truly unique getaway? Head to Concrete Playground Trips to explore a range of holidays curated by our editorial team. We've teamed up with all the best providers of flights, stays and experiences to bring you a series of unforgettable trips in destinations all over the world.
Images: Alex Jack Photography
Concrete Playground Trips
Book unique getaways and adventures dreamed up by our editors