TRAVEL & LEISURE
These Relaxing Summer Escapes Are Still Available to Book If You've Left Planning to the Last Minute
Don't be that one person left in the city, sadly watching your friend's Instagram stories of the beach.
Thanks to a year of lockdowns and uncertainty over what the next day, week or month might bring, many of us have pressed pause on making any big end-of-year plans.
And now it seems like suddenly we've blinked and it's basically summer, with a promise of Auckland's boundary restrictions lifting next month and travel back on the cards for many of us.
If everyone around you has been gasbagging about whisking off for romantic weekends or planning big group getaways and you realize you've left your summer planning a bit too late — don't worry, you haven't run out of time yet.
Thankfully there are still some hidden spots and idyllic getaways around the country available over the summer period, so you too can get out of the city and park up on a deck with a beer in hand somewhere. We've compiled a list of some of our favourite escapes.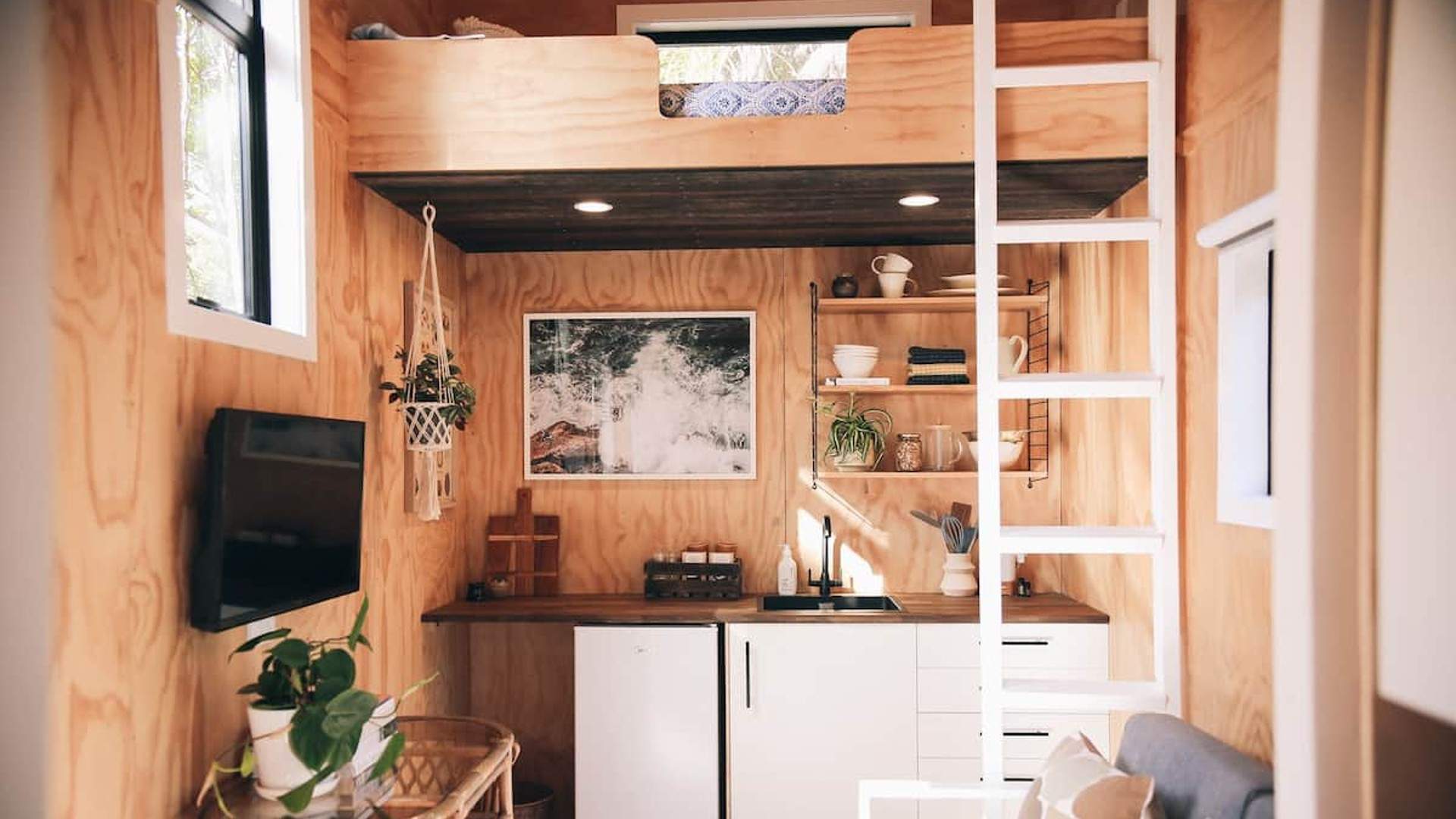 After an overwhelming year, many of us have spent November fantasising about getting off the grid for few days. If that's you, grab a book and a bottle of wine, and leave your worries behind when checking in at this Piha tiny house, tucked away in the native bush. There's an outdoor bath to soak in and a Weber BBQ ready for you to whip up an al fresco dinner.
From $145 a night, sleeps 4.


If you've got big dreams of getting close to the ocean this summer, you can't get much closer than this waterfront house in Tauranga which basically allows you to walk out your front door into the ocean. Enjoy dinner while taking in the sunset on the giant outdoor dining table, observe native birdlife from your balcony, and launch your kayak or paddle-board from the front lawn.
From $350 a night, sleeps 8.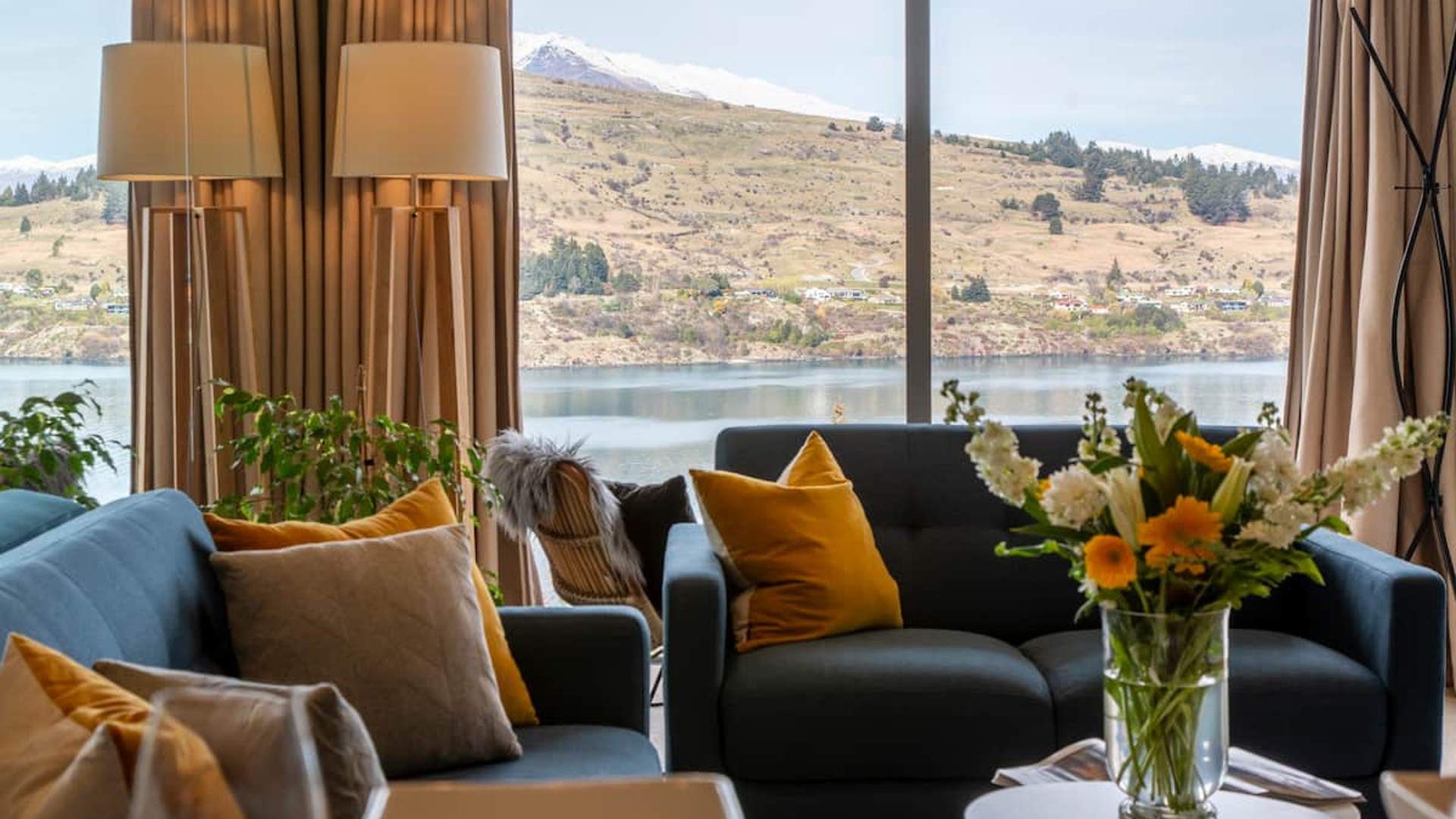 Decided to leave the extended family behind and escape to the South Island for Christmas? You're in luck — this lakefront luxury accommodation is available over the festive season so you can cheers to the end of 2021 in style. With floor to ceiling windows offering jaw-dropping views out over Lake Hayes and the surrounding mountains, you'll soon forget those long lockdown weeks looking at your living room walls.
From $163 a night, sleeps 4.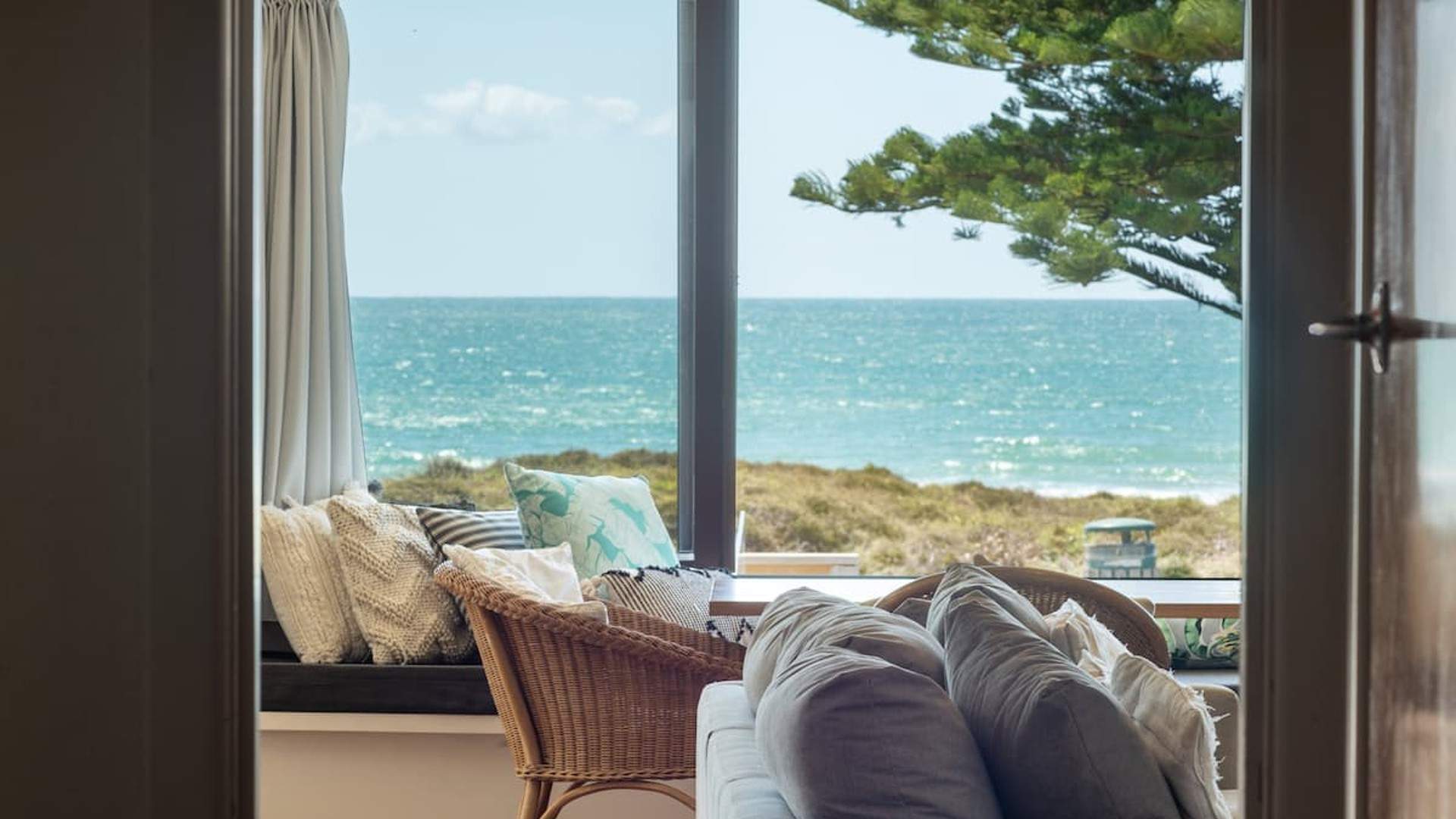 You can't get a much more iconic summer spot than Mount Maunganui and in this modern bungalow, the beach becomes your backyard. It's normally booked out over the summer months, so take advantage of the few weeks it's still available to be snapped up over December. The massive deck lends itself perfectly to a big barbeque with friends or just lie back with a book and watch the waves roll in.
From $358 a night, sleeps 8.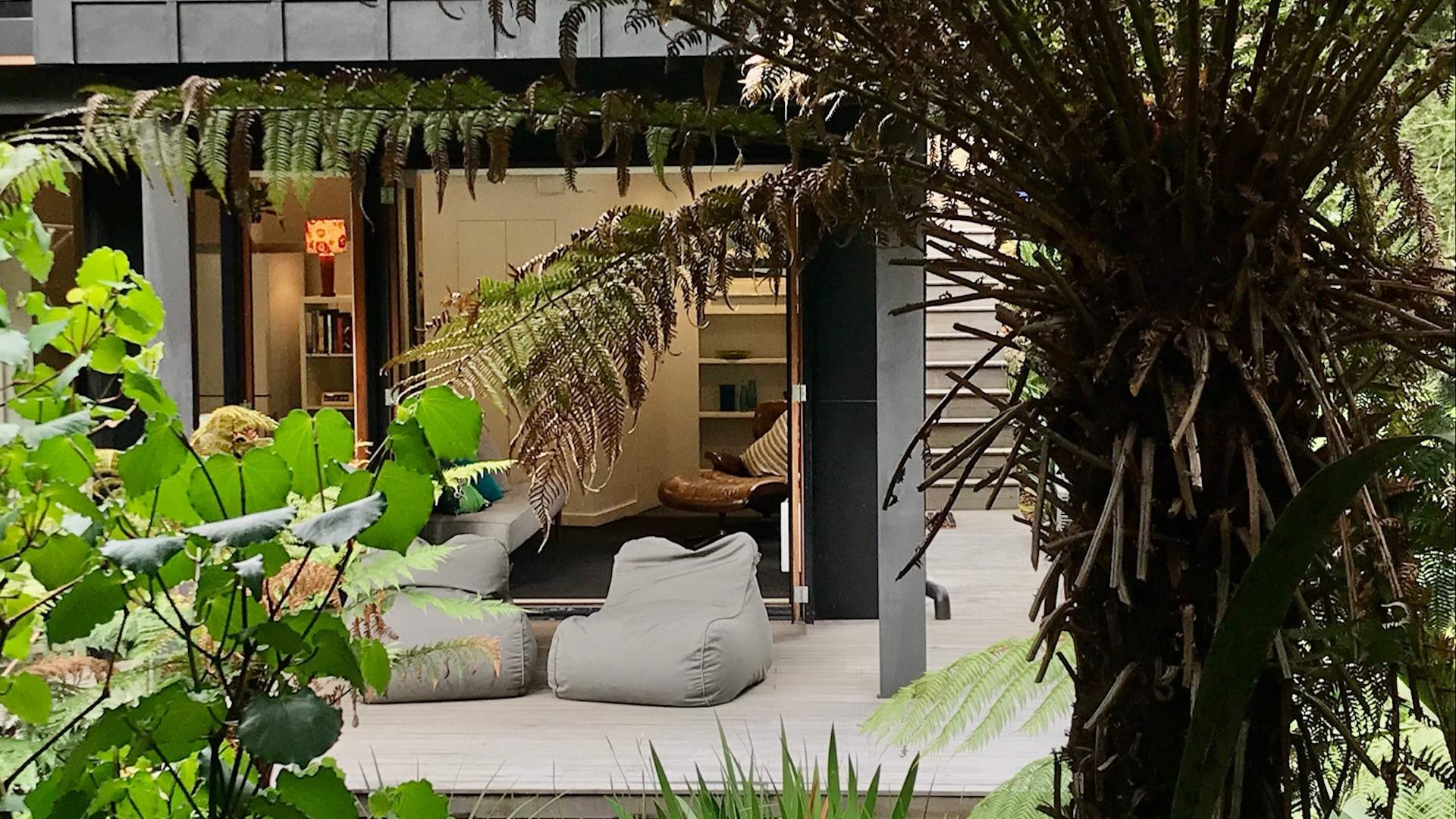 If you're seizing the opportunity to visit family in Auckland as soon as border restrictions lift this summer, can we suggest staying out of the CBD and opt for this renovated ground floor apartment instead. Engulfed by lush bushland on the edge of a nature reserve, the deck is made for sunset cocktails, and there are thoughtful touches like coffee, fresh bread and brekkie items on hand.
From $135 a night, sleeps two.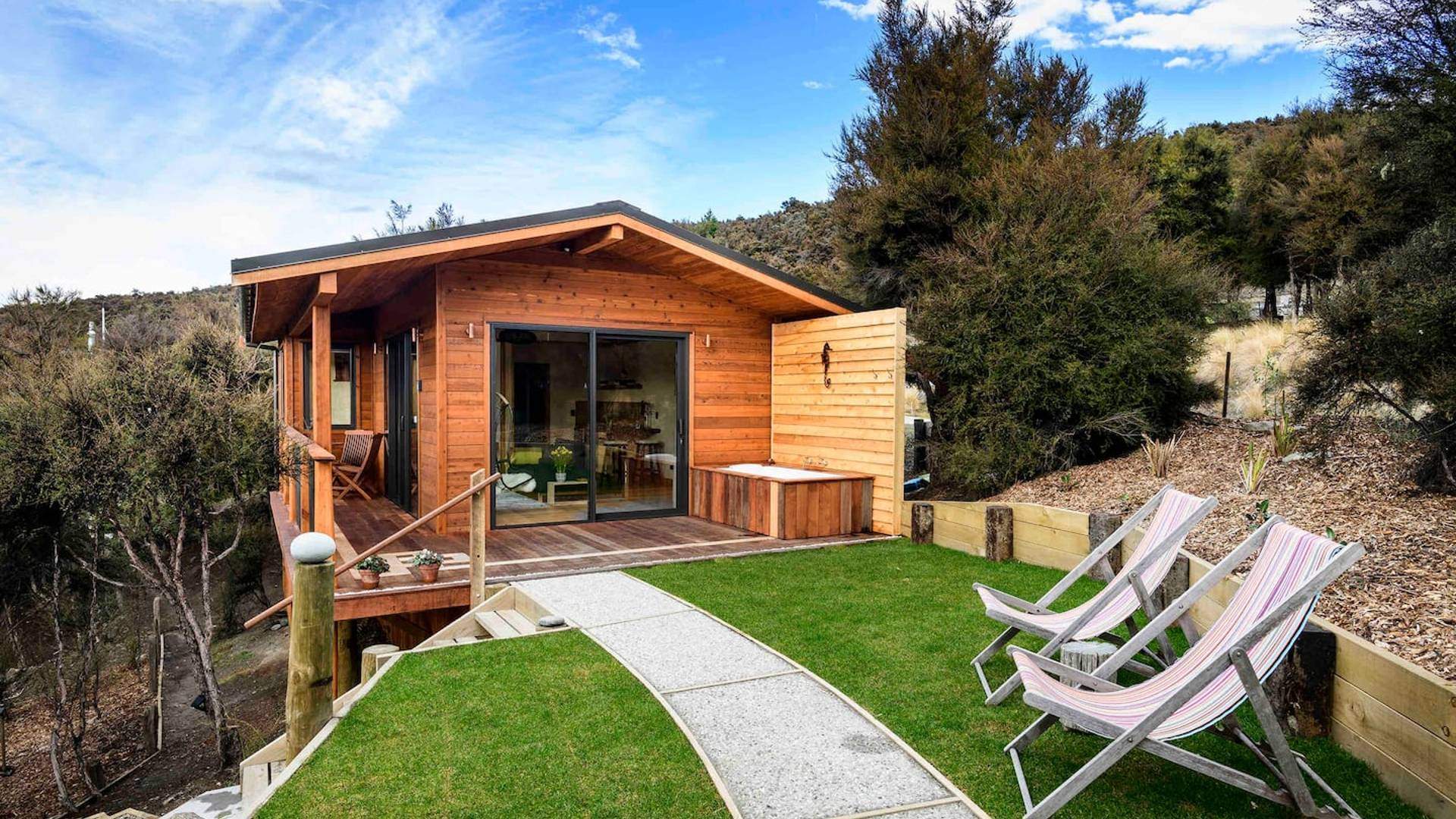 Take advantage of the Wanaka's crystal clear nights this summer with this cabin that seems to have been planned especially for some epic stargazing. Built to soak up the sun and capture the mountain vistas, this bespoke private chalet is a great spot for a mixture of adventure holiday and pure relaxation — catch us in that outdoor double bath.
From $226 a night, sleeps 3.


Tucked in between two of Aotearoa's most famous beaches, this super stylish apartment has both Cathedral Cove and Hot Water Beach basically on its doorstep. With incredible panoramic views of Hahei and a selection of cafés, restaurants, wineries and craft breweries all nearby, it's basically the perfect summer hotspot for two. It's one of the toughest spots in the country to get a summer booking and this apartment has weeks available across December and January, so you'd best get in quick.
From $136 a night, sleeps 2.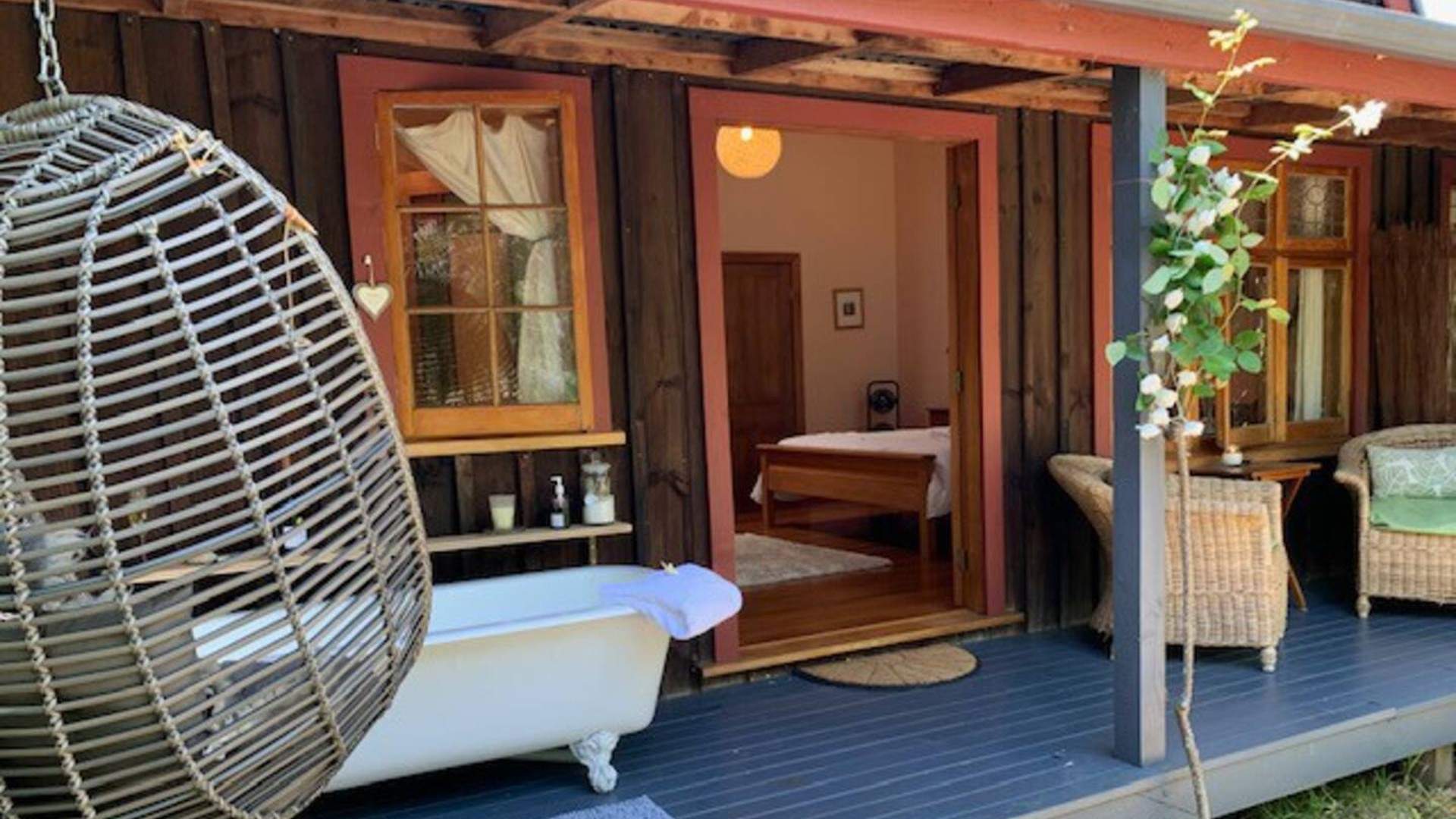 Do you want to feel like you're in a romantic Victorian novel? Great — we've got just the spot. This Nelson studio is off the wing of a family farmhouse, but has complete privacy, which you'll need when soaking in the vintage bath or snoozing in the hammock, both on the outdoor deck. There are orchards, farm animals and a lavender farm all on the property, making it the perfect spot to wander and shake off the hustle and bustle of the city.
From $129 a night, sleeps 2.
FYI, this story includes some affiliate links. These don't influence any of our recommendations or content, but they may make us a small commission. For more info, see Concrete Playground's editorial policy.
Published on November 22, 2021 by Sarah Templeton