This Jet Ski Tour Will Guide You Around the Harbour While You Take in Auckland's Skyline
Grab a group of friends and live out all your childhood 'Blue Crush' fantasies this summer.
Here in Auckland we're lucky to have a large stretch of waterfront playing home to one of the most beautiful skylines in the world. Too biased? Absolutely.
If you've admired it from the beach, the bridge or the road north you're not alone — but what about from the water itself?
Sea Auckland is welcoming Aucklanders onto the high seas this summer with a range of jet ski rides around Auckland's harbour and to the surrounding islands.
The Waitemata Harbour Tour is perfect for a one-of-a-kind Friends-mas gathering or office Christmas do. Astride your own jet ski, you'll be led on a tour around the Waitemata limits, taking in spectacular views of downtown Auckland. You may see the Harbour Bridge during your commute every day, but have you ever viewed from underneath as you hoon through the waves? Didn't think so.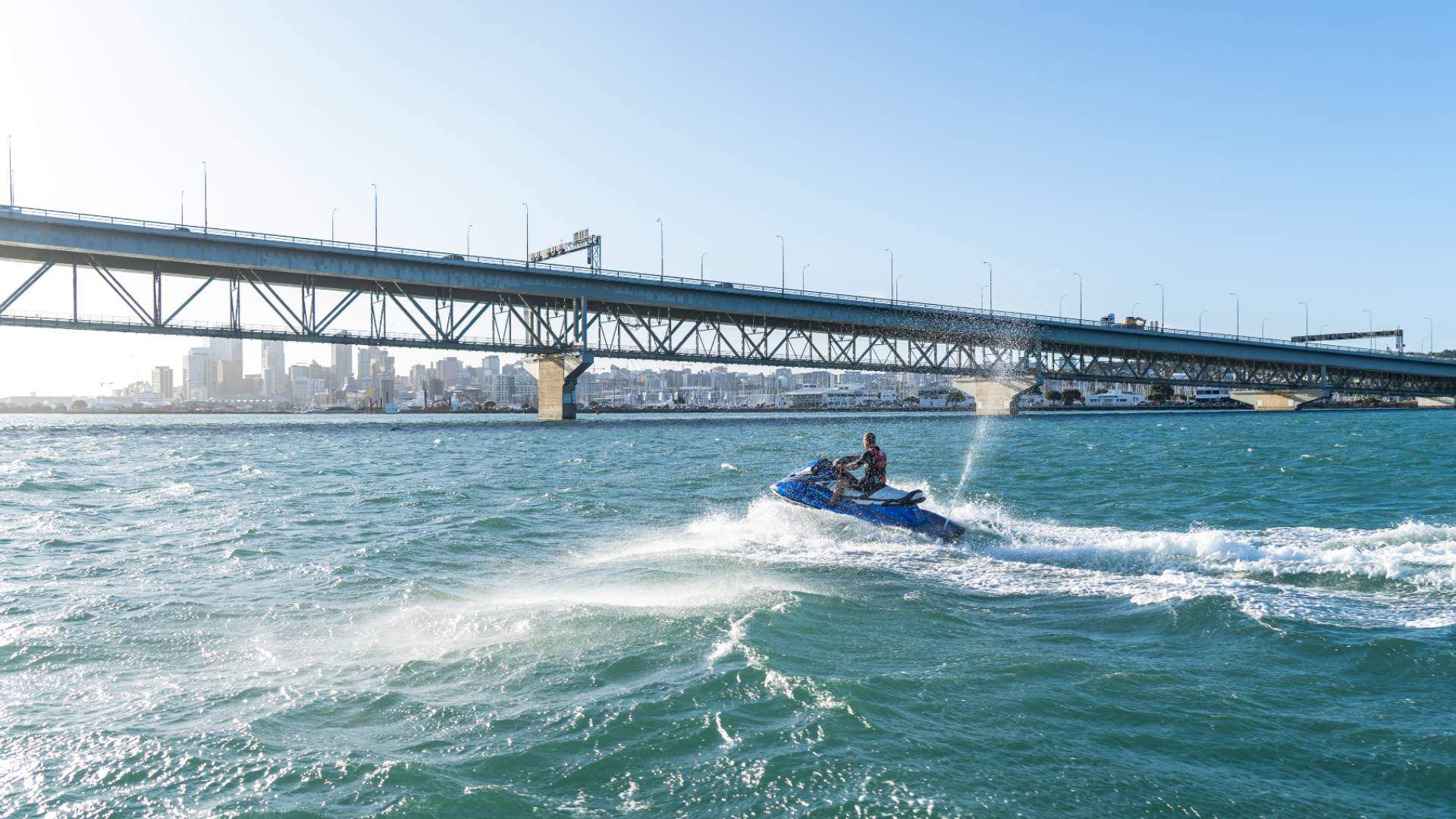 Then you'll cruise past a few million-dollar Herne Bay mansions and the iconic pink Chelsea Sugar factory for a chance to breathe in all that sweet goodness, before exploring the slightly quieter upper-harbour region.
The ride lasts only 90 minutes, making it the perfect amount of time to work up a thirst for a cocktail or two on the waterfront afterwards. And, no worries if you're a jet ski novice: the ride is dubbed 'beginner friendly' and according to a statement from the company, is perfect for "first time riders".
We'd put this one on the list to do with the work squad ASAP, especially if you're based downtown. What better way to bid farewell to the business year than by cruising past your office on the open water?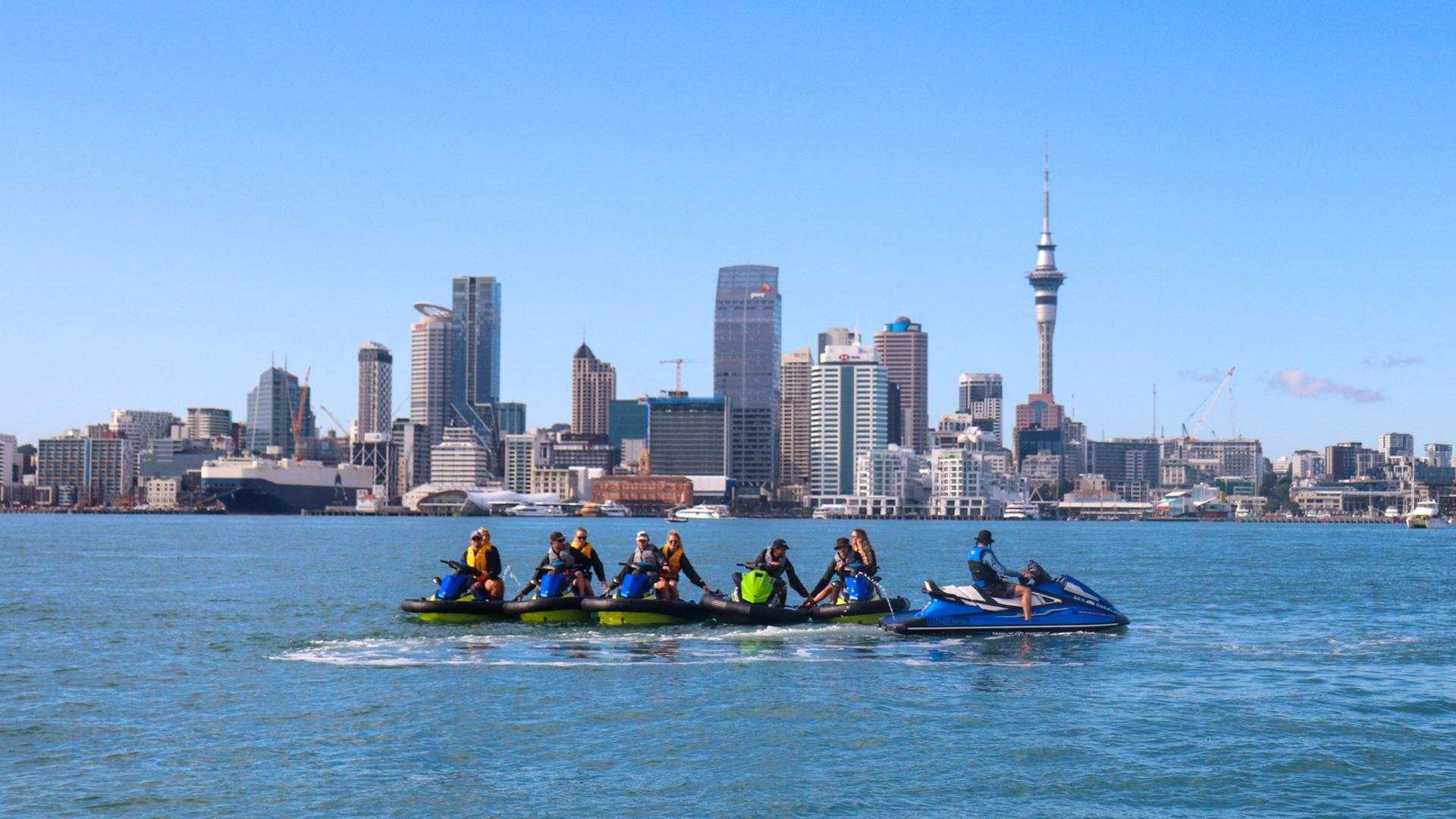 Sea Auckland's Jet Ski Harbour Tours begin at $199 per person, with each tour lasting 90 minutes. For more information or to book a date, head to the official website.