TRAVEL & LEISURE
This South Island Tourism Operator Is Offering $1 Cruises Through Milford Sound
See Aotearoa's eighth wonder of the world for pocket change.
Milford Sound is often considered to be a bucket list destination for Kiwis. Now, the journey around Aotearoa's 'eighth wonder of the world' is being made easier as tourism operator Real Journeys offers up 1000 cruises through the national treasure for just $1 a pop.
With borders currently closed to international travellers, visitor numbers to Milford Sound are reportedly down 75 percent, meaning that now is the best time to visit the picturesque destination without throngs of tourists. Real Journeys is offering its one-buck Milford Sound cruises in the hope of encouraging Kiwis to explore the region throughout autumn and winter.
A cruise across the Milford Sound in the Fiordland National Park gives a glimpse of thundering waterfalls, sky-high mountains and lush rainforests. The cruises, which last two hours, move close to sheer rock faces, and watch for dolphins, seals and rare Fiordland crested penguins.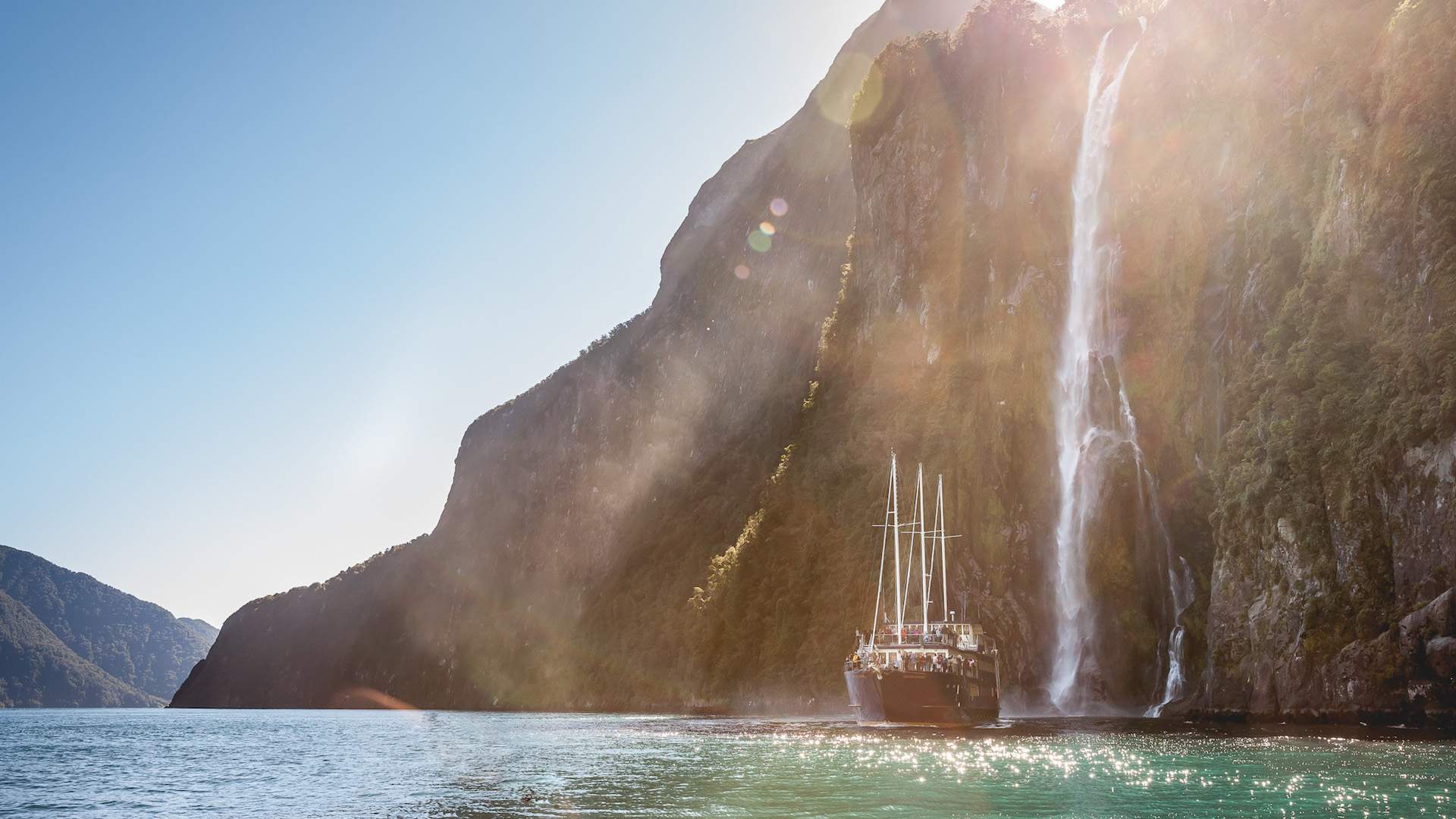 To book a $1 Milford Sound cruise experience all you need to do is visit the Real Journeys website from 1 April until 6 April or until sold out. The $1 cruises can be experienced between 1 April to 30 September, 2021. For Kiwis who miss out on a $1 cruise, there are also special $30 and $59 cruises on sale, as well as regular $69 trips available via the website.
You'll need to make your own way to Milford Sound, which is a five to six-hour drive from Queenstown or Invercargill. The journey via the famous Milford Road is just as remarkable as the destination itself.
For more information, visit realjourneys.co.nz.
Published on April 01, 2021 by Stephen Heard