TRAVEL & LEISURE
A Guide to Eating and Drinking Around South-West France
Mid-morning wine tastings, medieval cities and ex-slaughterhouse art galleries in the 'festival capital' of France.
It might be France's fourth biggest city, but Toulouse isn't yet a firm fixture on the tourist trail. Unless you're an aviation fanatic, that is — all Airbus A380s are born here, so Biggles fans drop by to tour what's surely one of the world's biggest assembly lines.
But what's less known about Toulouse is that it's a mecca for creatives. For decades now, artists have been pouncing on abandoned buildings and reclaiming them for art's sake. Among the epic proportions of an ex-slaughterhouse, you'll find a 78-year-old stage curtain painted by Picasso. Along the curved walls of an 18th century water tower, explore France's first photography gallery. In an ex-clothing factory, discover the latest from emerging artists. To these eclectic spaces, a busy festival calendar brings wave after wave of international art invasions, dance spectaculars, electronica marathons and world music parties. In fact, locals dub Toulouse the 'festival capital' of France.
Nestled into a bend on the Garonne River, which begins in the Pyrenees and flows into the Atlantic at Bordeaux, Toulouse, like Paris, is organised according to its banks. On the right, winding, cobbled alleyways lead to the famous pink brick of the Capitole. The left is quieter, but it's where some of the most interesting galleries and imaginative uses of public space are found.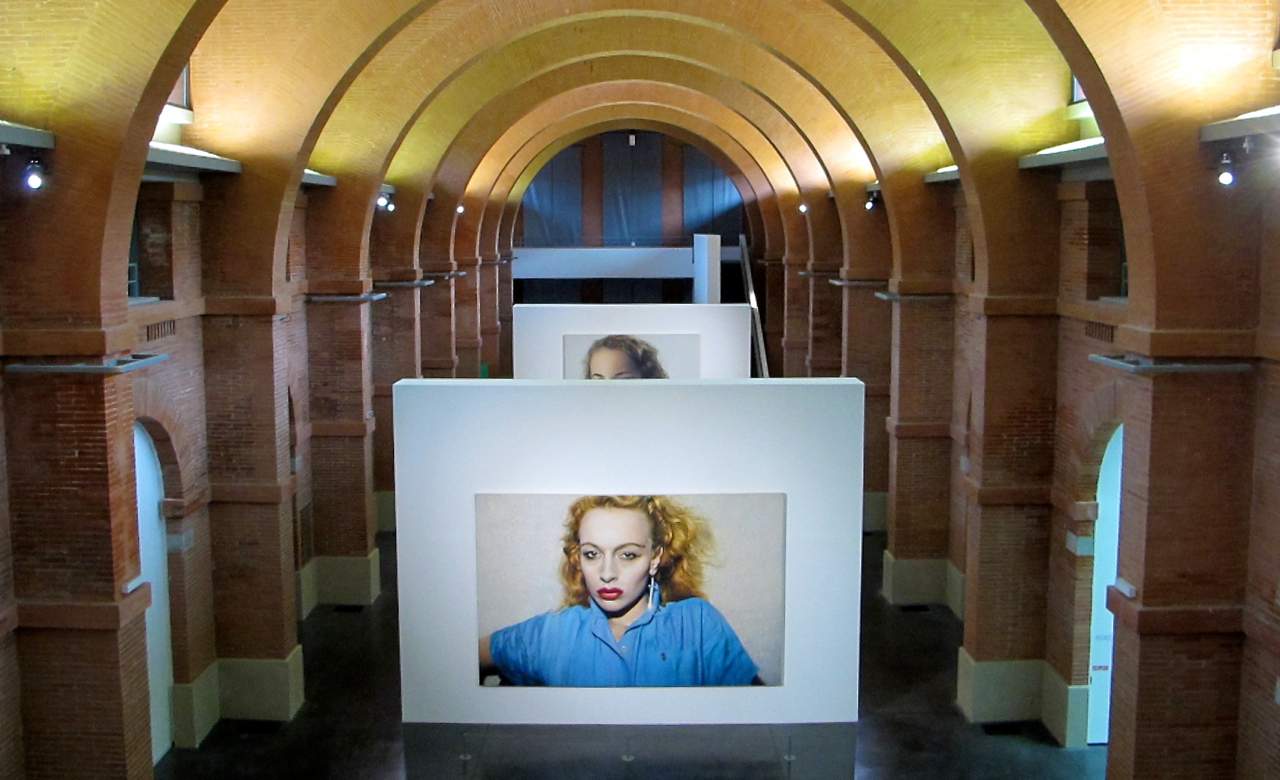 ART-ING
If there's one way to redeem a slaughterhouse, it's surely through devotion to acts of creativity. Les Abattoirs (76 Allées Charles-de-Fitte; +33 (0)5 34 51 10 60) swapped the butcher's knife in favour of the paintbrush back in 2000. Its enormous, airy space now hosts 4000 modern and contemporary artworks (Picasso's curtain included). I stroll in to find myself eye-to-eye with Franz Gertsch's freakishly realistic, close-up portraits and impossibly translucent coastlines. Hung just centimetres from the floor and backdropped by monumental archways, his works couldn't find a more dramatic setting. A mezzanine level allows viewing from every conceivable angle.
Les Abattoirs is one stop along a 12-point walk taking in both riverbanks. It also covers Centre de L'Affiche, a graphic art museum; the crumbling remains of Toulouse's 16th century city walls; the 12th century Hôtel Dieu Saint Jacques, one-time shelter for orphans, paupers and pilgrims; and the Fine Arts Museum.
Peeling off the Pont Neuf onto the right bank, I'm soon drawn into a maze of secretive backstreets. Since July 2013, vehicles have been banished from the centre, in just one of Toulouse's many pedestrian-friendly and green-inspired initiatives. 2010 saw the world's first experiments with 'pavement power'.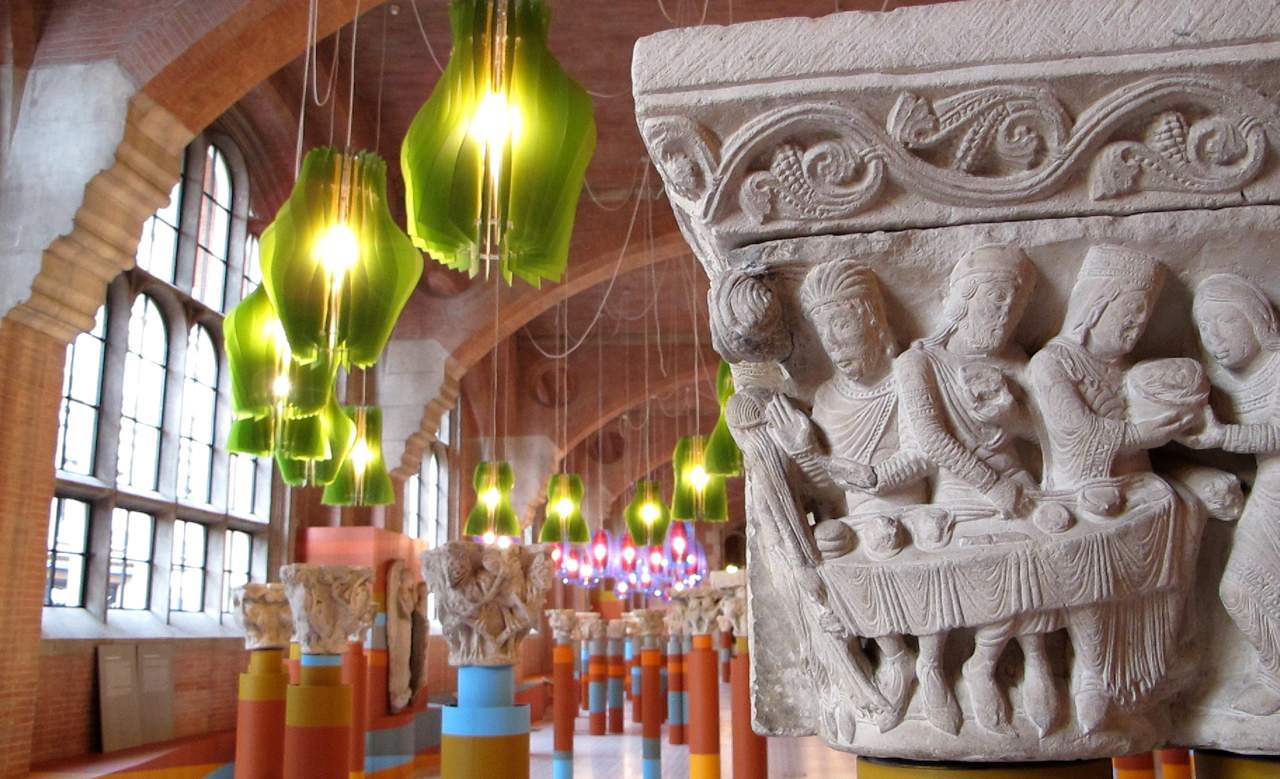 This propensity for forward-thinking is evident even among the gothic cloisters of the Musée des Augustins (21, Rue de Metz; +33 (0)5 61 22 21 82). An ex-convent, it was seized in 1793 by French Revolutionaries, who transformed it into one of France's first public galleries. Today, 4000 works span the 11th century to the early 1900s. Their display is, however, in no way trapped by cold reverence to tradition, with fresh interventions frequently transplanting centuries-old artworks into the present. Right now, the Romanesque sculpture collection has been reimagined as a bright, pendant-lit, stylised garden by Cuban artist Jorge Pardo. Commissioned for the 2014 Toulouse International Art Festival, it's on show until 2016.
Other galleries worth more than a peep include Alain Daudet (contemporary), exp rm'n tl and concept (up-and-coming contemporary), Le Chateau d'Eau (photography), NEXT (pop art) and Fondation d'Entreprise Espace Ecureuil Pour L'Art Contemporain (art inspired by everyday life). If you're keen to visit several, invest in a Pass Tourisme, which gives you a bunch of freebies and discounts.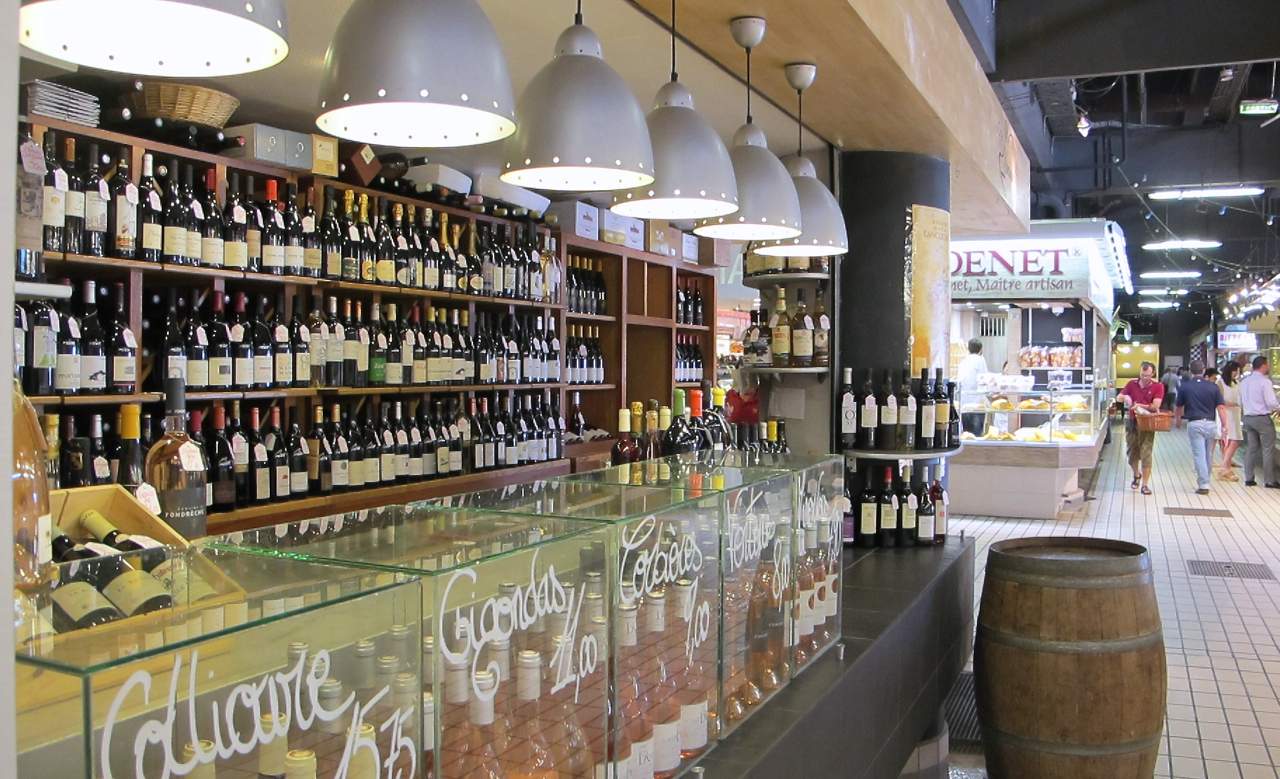 EATING & DRINKING
Like most places in France, Toulouse is fiercely proud of its regional produce. At least 13 food markets are in operation, the majority within 15 minutes' walk of the Capitole. I head straight for the biggest: Marché Victor Hugo. At first, I think I might well have the wrong address. From the outside, it's a multi-storey carpark that must have reared its concrete head sometime in the 1970s. Inside, however, I discover a pastoral labyrinth of pastries, dairy, meats, fruit, vegetables and wine, brought in by growers and producers from all over the region. A couple of cheeses in hand, I pause for a sneaky mid-morning wine tasting. Then it's up to the first-floor restaurants for lunch, where the chefs source their produce in the early morning from downstairs.
Such focus on the best of ingredients continues in Toulouse's numerous wine bars and eateries. Situated between two wine regions — the South West (or Sud-Ouest) and the Languedoc-Roussillon — the city is a meeting point for both. Legendary brandy-producing area Armagnac is also nearby.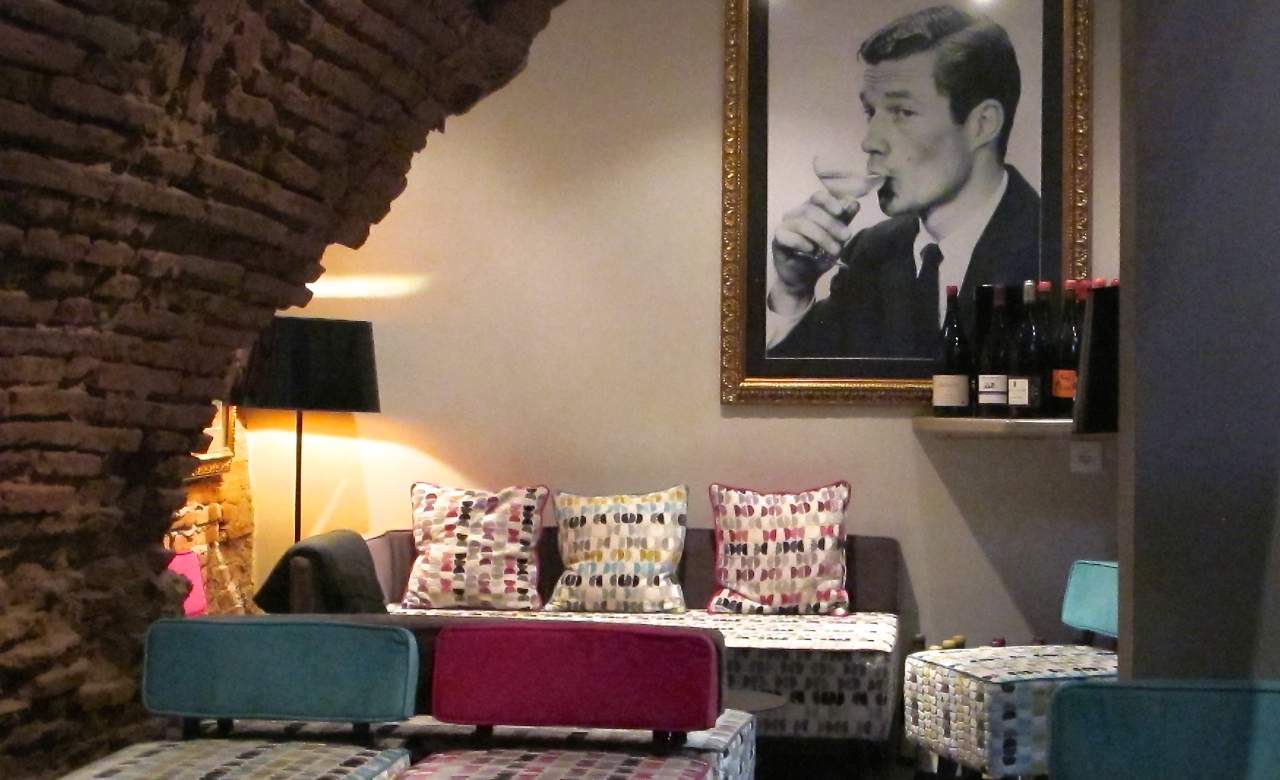 To taste your way across a huge range without breaking the bank, drop into No. 5 Wine Bar (5 Rue de la Bourse; +33 (0)5 61 38 44 51). I stumble across it by accident while wandering among a bunch of arty, independent shops around Rue de la Bourse. With a 'tasting card' in hand, visitors can help themselves to the wines on offer, sampling as much — or as little — of each as they like, without having to invest in entire glasses. The 36-bottle selection changes every night.
Other excellent bars include L'Oenotilus (Boulevard Griffoul Dorval; +33 (0)5 62 16 39 47), which occupies a converted 1927 barge beneath the leafy trees of the Canal du Midi, and the quirky Au Père Louis (45 Rue des Tourneurs; +33 (0)5 61 21 33 45), established 1889, where you can quaff at the original, zinc-covered bar. Definitely try the quinquina, a fortified wine zinged up with cinchona bark and herbs. Also worth checking out are the laneways around Rue Castellane and Rue de L'industrie (800 metres east of the centre), where funky, grungy holes-in-the-wall serve up affordable, internationally diverse eats.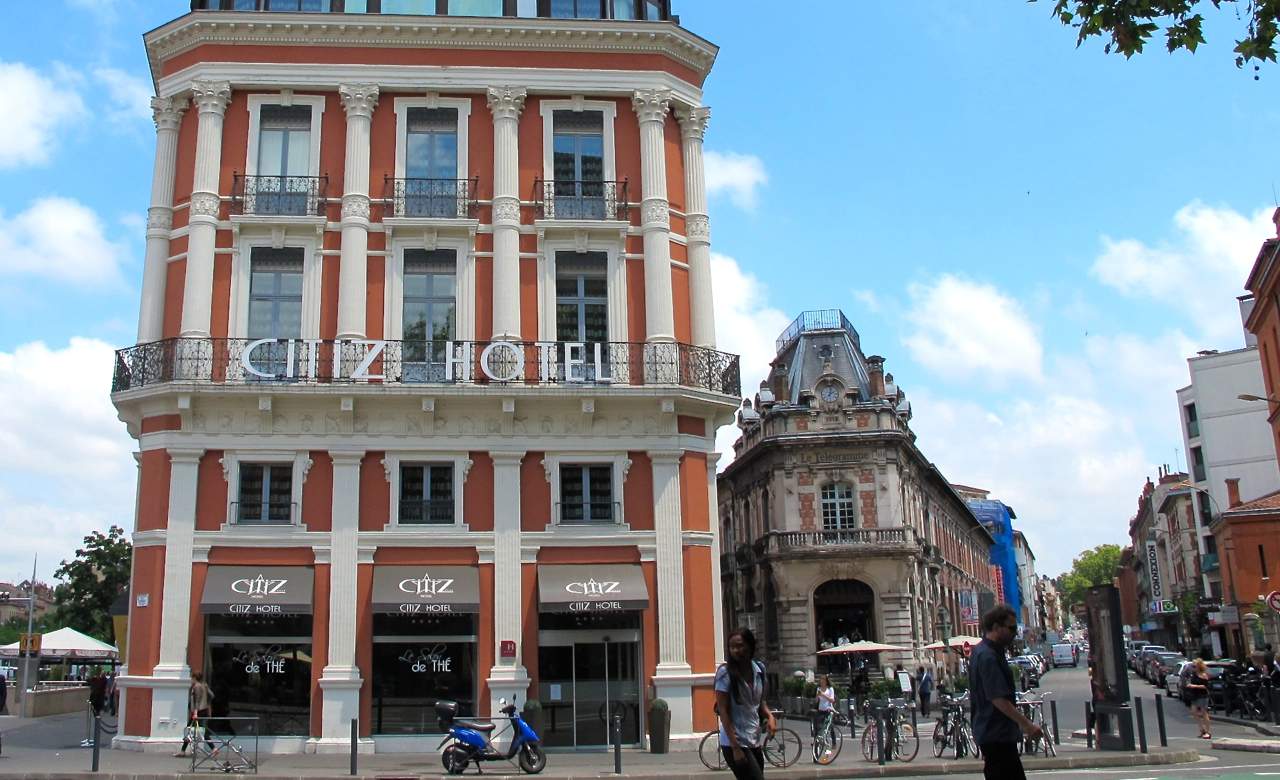 SLEEPING
Just around the corner from Rue de L'Industrie is a boutique hotel by the name of St. Claire (29, Place Nicholas Bachelier; +33 (0)5 34 405 888; [email protected]). Welcoming, airy and light, it feels more like a country home than a city hotel. I take a room on the third floor, with district views. Rustic cane and wooden furnishings are in line with classic French aesthetics, but, the concierge tells me, they've been arranged according to the principles of feng shui, which is why the whole place feels so unusually tranquil. Breakfast is a generous selection of pastries, cereals, fruit and yoghurt served in a cute downstairs café.
For a slicker, more grown-up option, there's the Citiz Hotel (18 Allées Jean Jaurès; +33 (0)5 61 11 18 18; [email protected]). Situated on the edge of the town centre, it's close to major attractions and is housed in a beautiful, heritage-listed building. Inside, though, interiors have been swished up with a cool, contemporary revamp. Spacious rooms are decorated in sleek chocolates and creams, and splashed with mauve lighting, to particularly spectacular effect in the bathrooms. In the morning, a generous breakfast buffet takes over the downstairs dining room, where large bay windows afford views of the city rolling into action.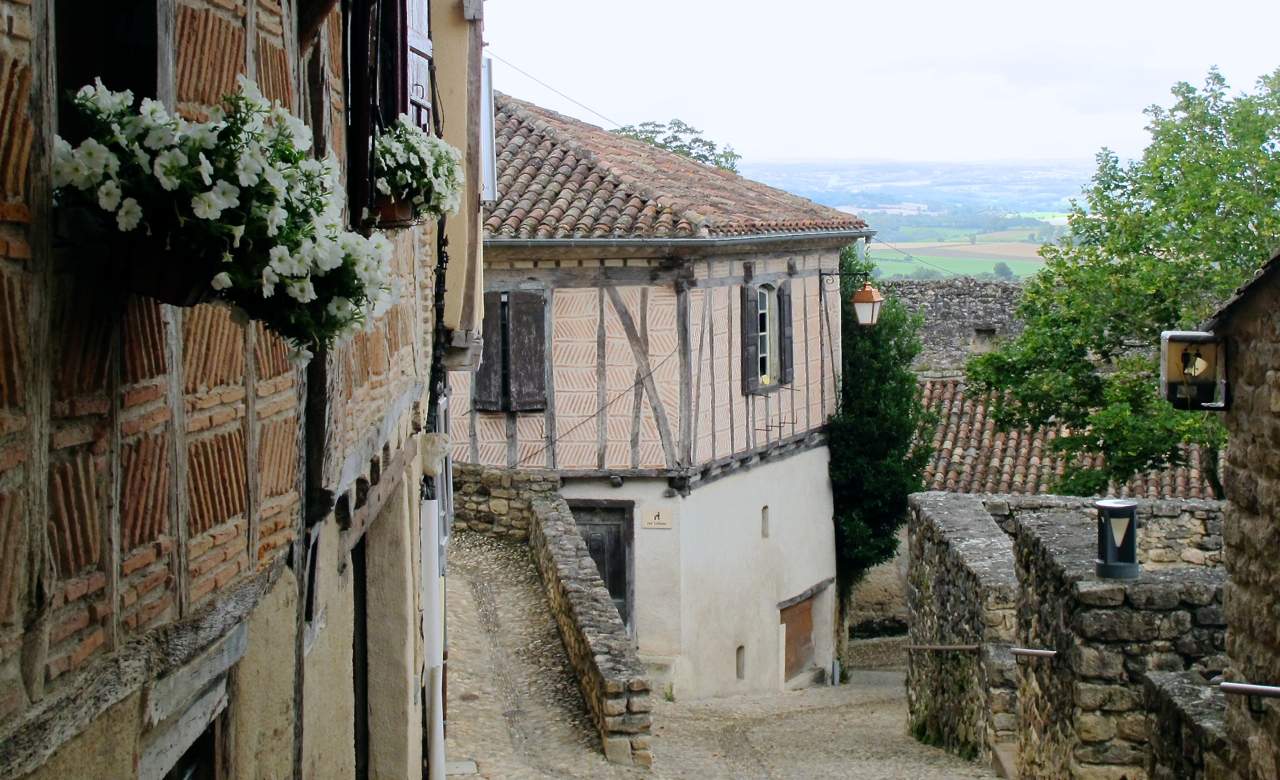 OUT-OF-TOWN ADVENTURING
The Pyrenees, the Mediterranean and the Haute Languedoc are all within two-hours' travel time of Toulouse. Theoretically, you could throw snowballs and swim in the sea between dawn and dusk. I catch a train east, to Mazamet, a market town in the foothills of Montagne Noire (or Black Mountain), where I meet Angus Longstaff — Aussie-turned-French citizen who's spent his life chef-ing, travelling, wining and dining, and now runs tours around South West France. Tell him where you'd like to go and what you'd like to do and he'll organise it — whether you're looking for obscure mountain villages, truffle-foraging expeditions, off-the-beaten-track markets, home-cooked lunches with French families or wineries. Passengers can design their own adventure or choose from a bunch of one-day itineraries.
"I just spent the week driving around an Australian couple, who are looking at buying a chateau. You can buy an entire castle in France for less than the price of some Australian houses," he laughs. Angus is easygoing and fun-to-be-around. Whether you're interested in buying real estate, what makes one French wine region different from another, the latest headlines hitting Australian news or Heston Blumenthal's most recent move, he's up for a chat.
Our morning starts with a visit to a tranquil, centuries-old village, where there's not another tourist to be seen. We watch a traditional instrument maker at work and chat to a local seamstress whose shop is filled with striking blue-purple clothes, made with dye derived from the area's renowned violets. Then, we head to the home of a local winemaker and her four sons, who serve us a long lunch around their sunny kitchen table, accompanied by wines made from grapes grown, harvested and stomped in the vineyard just outside. In the afternoon, we wind our way to heritage-listed Carcassonne, a medieval, fortified city that's home to 53 towers, stunning panoramic views and a really, really good chocolate shop.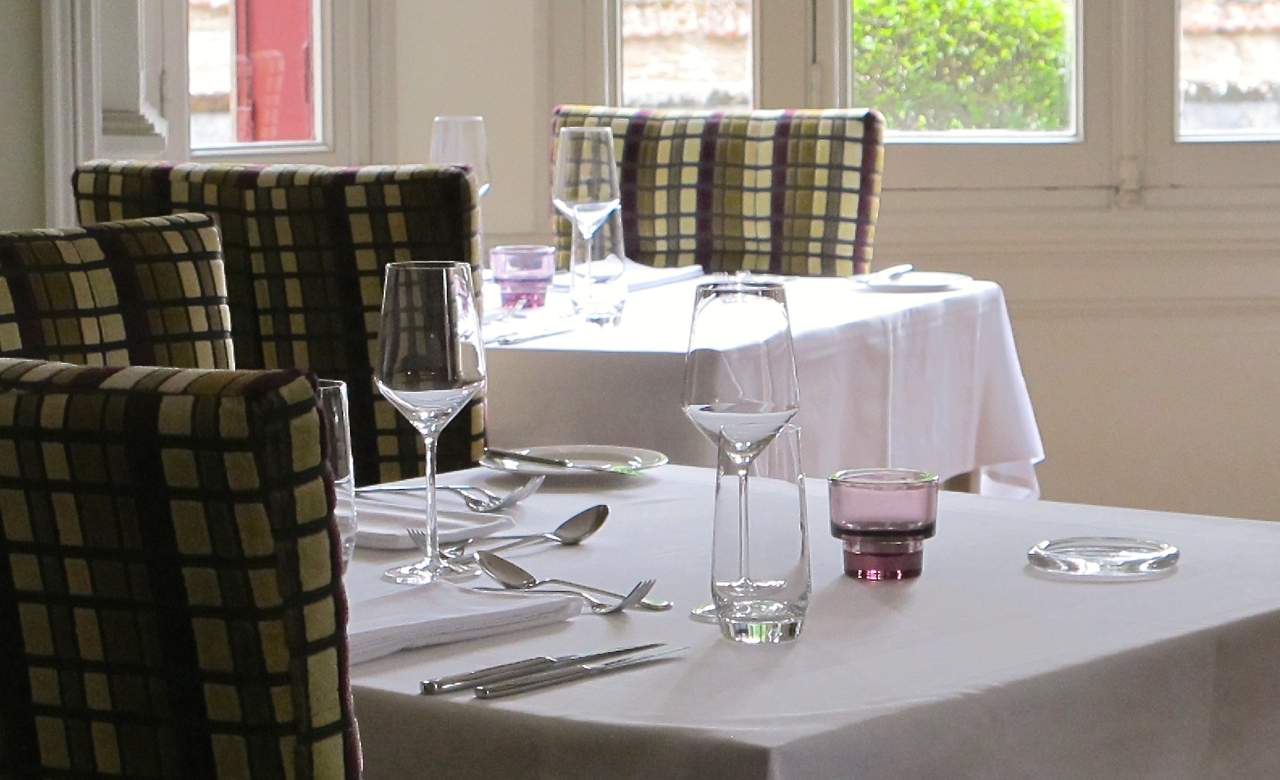 At sundown, Angus drops me back in Mazamet, at La Villa de Mazamet. Built in 1934, it was originally a family home, but following a mid-2000s renovation, is now a lush bed and breakfast run by Peter Friend and Mark Barber, from England. "For us, it's a passion," Mark tells me. "It's what I've always wanted to do. I feel lucky to be here and to be able to share it with other people."
Peter is a self-trained chef, who cooks four-course meals for guests in the evenings, while Mark is a wine expert. The villa is surrounded by beautiful landscaped gardens, a pool and, in the former wine cellar, a private, underground spa. "Mazamet is a popular choice with Australians," Mark says. "I think it's because they like getting to destinations that are a bit away from the beaten track."

Jasmine Crittenden travelled as a guest of Toulouse Tourisme, St. Claire Hotel, Citiz Hotel, Fine Wine Tours and La Villa de Mazamet.
Published on July 23, 2015 by Jasmine Crittenden