ARTS & ENTERTAINMENT
The Madness That is The American Express Queenstown Winter Festival
Hot tub cinemas, night-time skiing, parties and more.
No one knows how to celebrate the arrival of winter better than those crazy snowbunnies down in Queenstown. Yup, it's that time again.
From June 20th to the 29th, Queenstown is putting on their 40th annual Amercian Express Queenstown Winter Festival, and they really do seem to just keep getting bigger, better and a whole lot more badass.
More than half the events in the programme are free, so all you really need to do is get to Queenstown. Here's just a tiny taster of the shenanigans to come…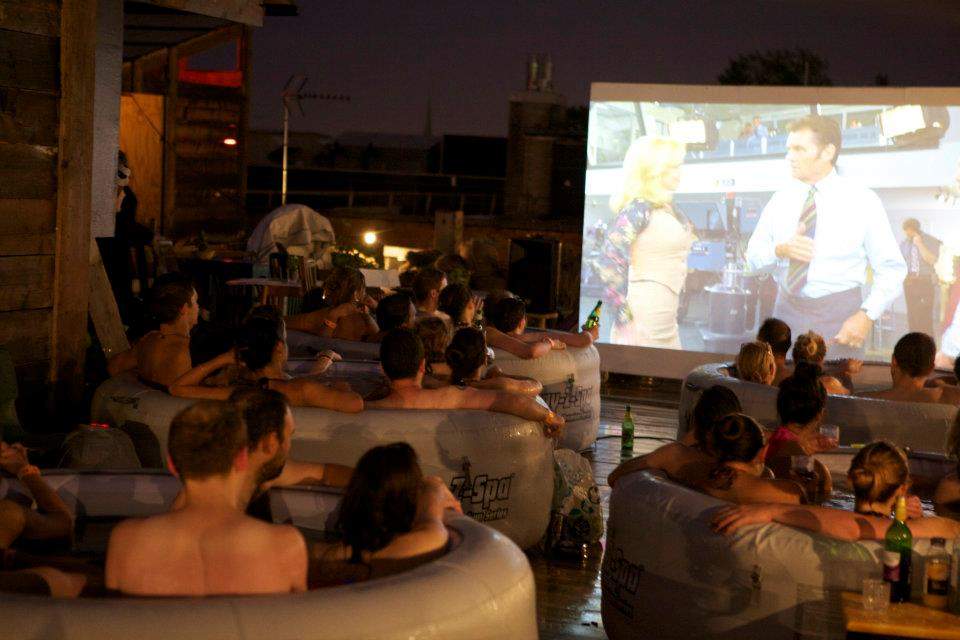 A Hot Tub Cinematic Experience
The DB Export Hot Tub Sessions will laugh in Mother Nature's face before telling Mr Frost to "hit the road, Jack, and don't you come back no more, no more, no more, no more". It is apparent that DB believes that every film enthusiast deserves to strip down and thaw out in a piping hot pool while downing drinks and enthusing about films like The World's Fastest Indian and Eagle vs. Shark.

Winter Wonderland
Embrace the cold with a cheeky spot of night skiing atop Coronet Peak (think: tipples and toasted marshmallows) or a round of mountaintop games (think: musical chairs for grown-ups). And yes, the American Express Winter Wonderland Ice Rink will be back as the centrepiece of this year's festivities.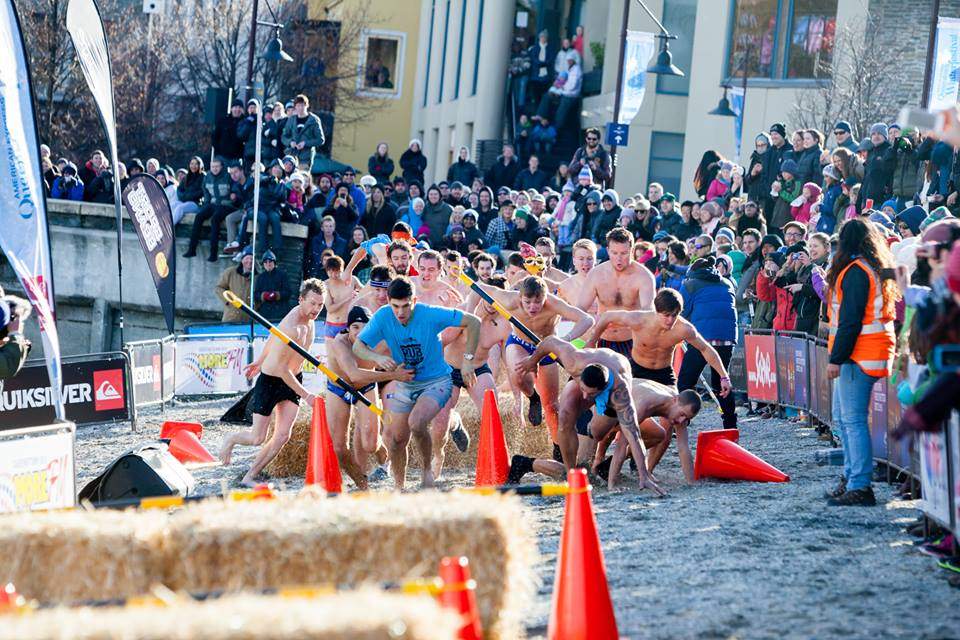 Unique Queenstown Experiences
While the purpose-built and Swede-inspired outdoor Rekordelig Winter Forest Bar will be serving up their warm Winter Cider to frosty fingers all week long, The Deck is providing the perfect rooftop pozzy to look down upon the all the madness unfurling in the snowy streets below.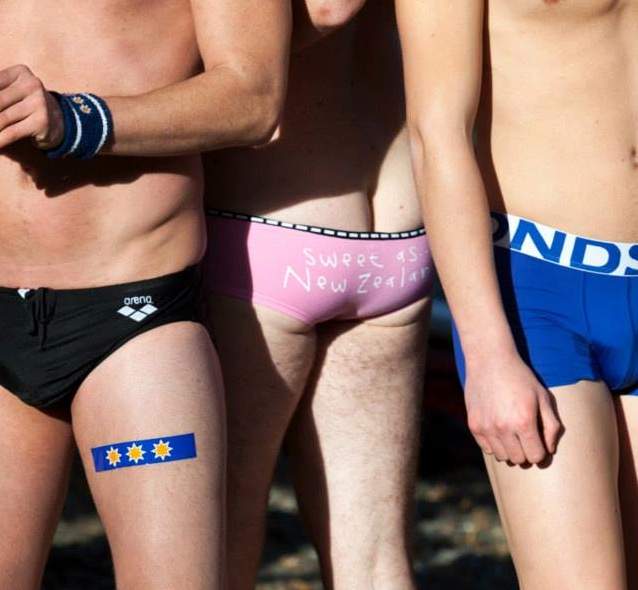 Good Ol' Fashioned Partying
From the Jagermeister Silent Disco to the 70's Night at SkyCity with LA Social, and a little bit of General Lee & Mikael Wills thrown in for good measure, there's enough A+ partying going down festival-wide to satiate even Queenstown's loudest and proudest tourist.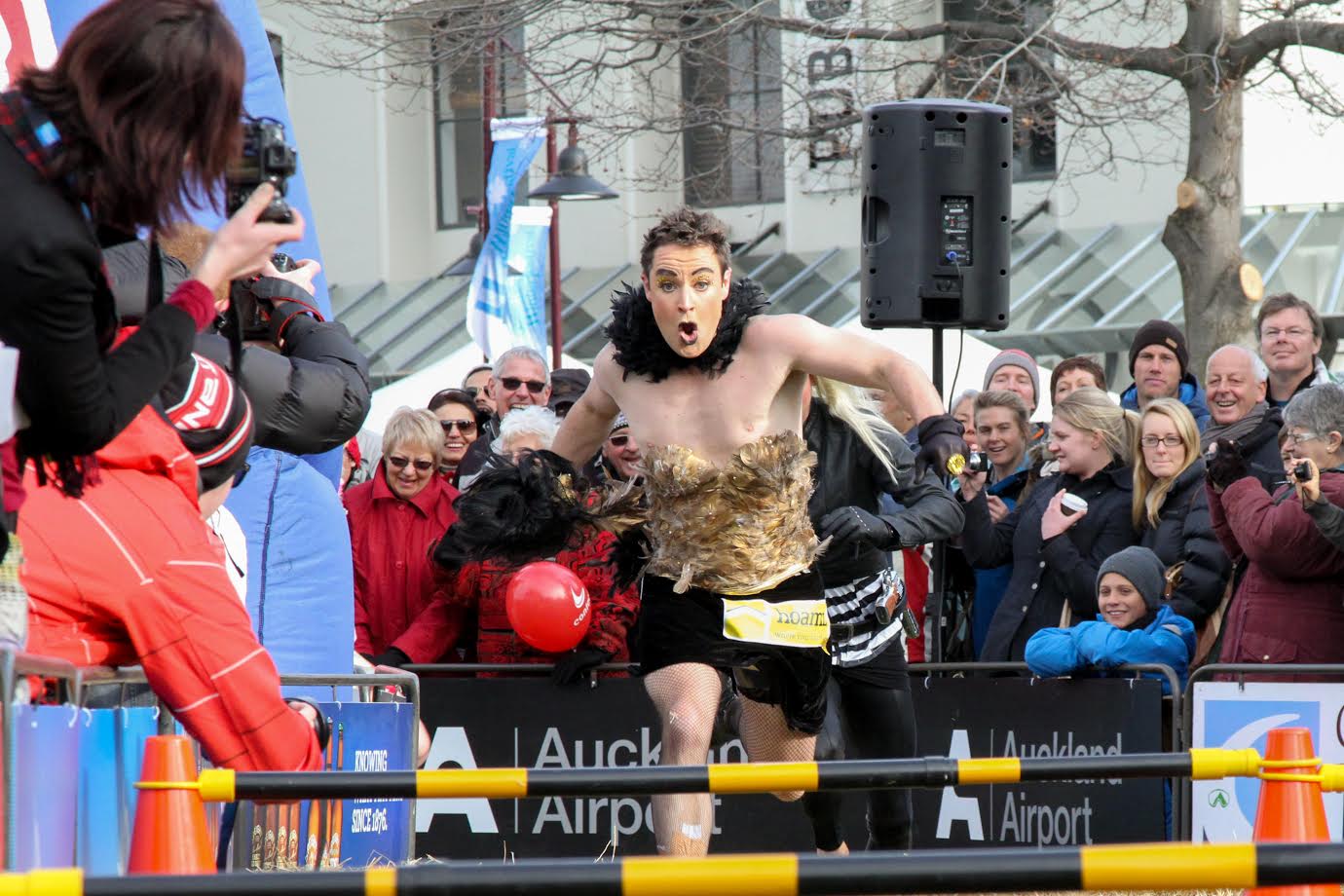 Drag Race
When the Hits 90.4 Drag Race first joined the Winter Festival line-up, Festival-goers expected loud engines and big exhaust pipes.  It was only when leggy blondes (with hairy chests) clambered onto the street that everyone realized we weren't talking that type of drag!
An invitation-only event, 'Ladies' of all shape and style will compete in the fierce battle of the handbags. Cheer on these usually reserved local gentlemen as they 'gracefully' make their way around the obstacle course in their compulsory high heels and unforgettable short skirts.

Published on June 10, 2014 by Kate McCarten