FOOD & DRINK
The Ten Best North Shore Bars in Auckland
The best of the North Shore watering holes.
Contrary to popular belief, the North Shore is home to more than just expensive houses, lots of tennis courts, and a couple of nice beaches. The North Shore is the home of cricketing great Lou Vincent after all and also a surprising amount of bars, which is why we've decided to put the two together and provide you with some unsolicited insider information on the best watering holes that the Shore has to offer.
Just as Lou has begun to uncover the 'other' side of cricket, we want to let you in on some of the magic spots on the 'other' side of Auckland. The following list will let you know which bars will be definite winners, which ones are good for getting into pre-game form, and which ones could possibly knock your bank account for six. We believe that heading across the bridge to check out some new spots is definitely worth the gamble.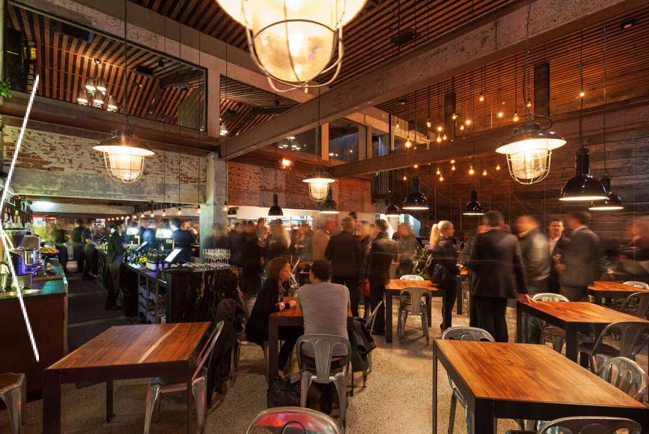 Opened in 2012, The Commons has added some much needed class to the Shore scene. A multi-space bar and eatery, it's as if a section of Britomart had been broken off and washed ashore in Takapuna. There's a spot for everything here - have a dabble at their cocktail list in the bar downstairs, beers and share plates on the couches, or go all out and head upstairs for fine dining and fine wine. Expect to pay Britomart-like prices here though.
21 Hurstmere Rd, Takapuna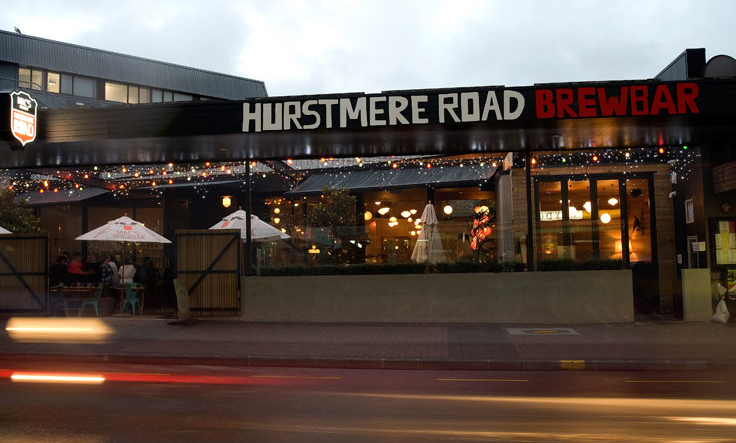 Just as do the other Mac's Brew Bars, Hurstmere Road knows what it does and does it well. Funky old school lampshades and chairs, frequent DJ's, a large amount of indoor and outdoor seating and an easy location right next to the other bars and restaurants of Hurstmere Road. A popular spot for afternoon and early and late evening drinks serving bar food with a little more creativity and class to your average.
134 Hurstmere Rd, Takapuna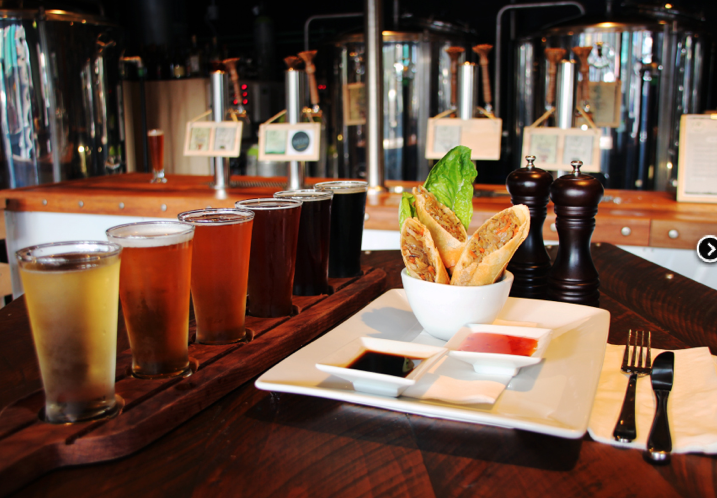 Perched right next to the beach in Browns Bay, Deep Creek is a craft beer-drinking, top quality meat-eating Kiwi's dream. The on-site brewery gives new meaning to the term 'rustic interior', and it would be very rude not to grab a tasting paddle of the lovingly hand crafted brews or ciders. Definitely worth the drive across the bridge on a sunny afternoon or it makes for a cozy spot on a winters evening. Tip: If coming from across the Bridge, get off the motorway at Takapuna and take the scenic route up beach road, along the East Coast Bays. Don't tell anyone about the 'All You Can Eat Ribs Night' on Wednesdays.
111 Clyde Rd, Browns Bay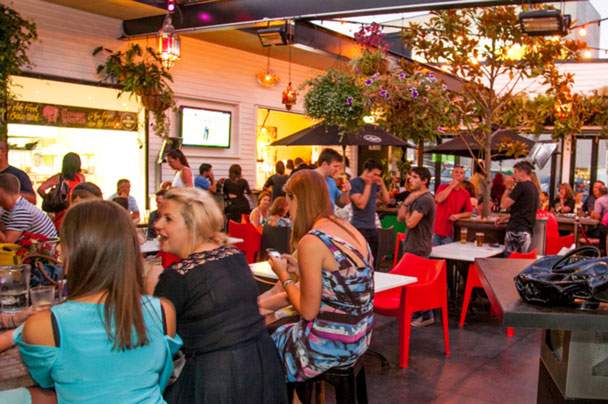 Named after a former local champion wrestler who apparently used to take on beasts much larger than himself, The Elephant Wrestler is situated on Hurstmere Road, and featuring a large outdoor area, Heineken on tap, chilled out acoustic music on Thursdays, and a live band on Fridays.
138 Hurstmere Rd, Takapuna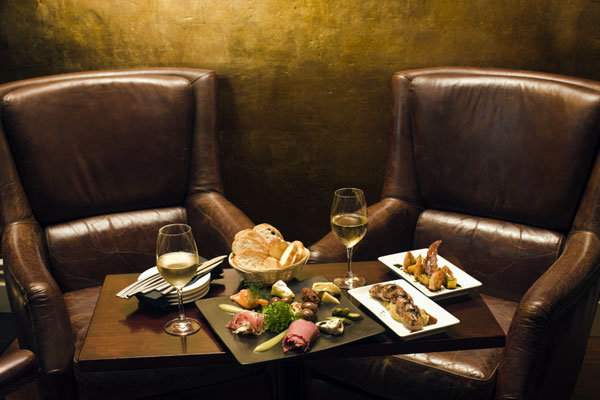 Another establishment adding to Northcote Point's surprising amount of bars and eateries is the Stafford Road Wine Bar. A classy little joint, with an extensive wine and craft beer list. The bar has its own on-site garden, with a unique seasonal menu, designed to be shared. Only a 10 minute zip across the bridge from Ponsonby, Stafford Road is the perfect spot for that special date, or dinner and drinks away from the hustle and bustle of the city.
141 Queen St, Northcote Point

There's nothing quite like a bit of Tequila after a hard day's shopping. Hidden around the back of Westfield Albany and within a stone's throw of North Harbour Stadium Mama Loco is ideal for pre- or post-match drinks or a post-shop nervous breakdown recovery session. It has big laid-back seats, colour everywhere, and colourful bar staff to match. Take on the flavours of Mexico, and wash it down with whatever liquid you see fit.
219 Don Mckinnon Dr, Albany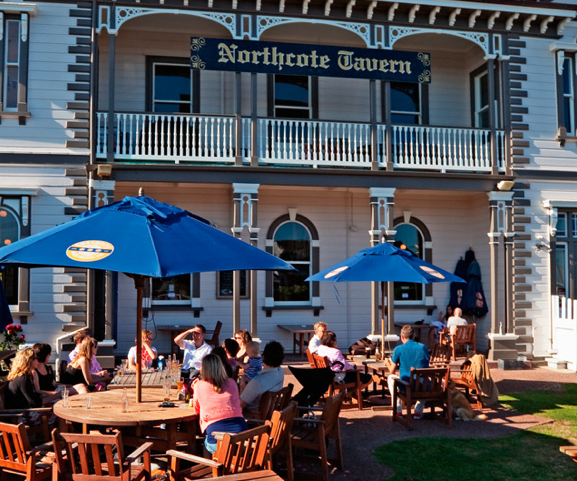 With a history dating back to 1884 The Northcote Tavern is surely one of Auckland's most iconic pubs. Located in Northcote point, just a short walk from the ferry building, makes it the perfect spot for a mini day trip. With a garden bar, views of the harbour, petanque court and a faultless bar menu, there's fun to be had for kids and adults alike. The inside is quite dark and dingy but the courtyard and grass area are what make the bar. Head there on a sunny afternoon.
37 Queen St, Northcote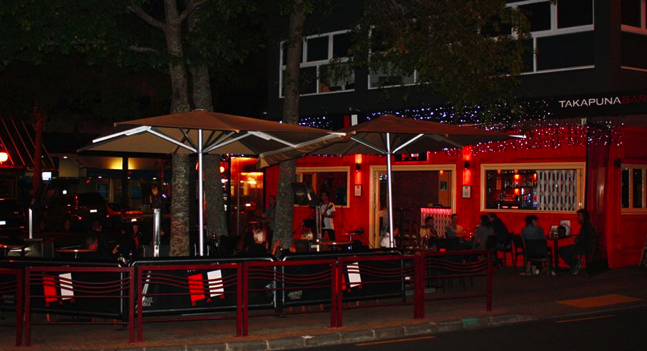 Located in the heart of the Shore on a busy corner, Takapuna Bar is the perfect spot for people watching. Outdoor seating, heaters, and some pretty damn cute fairy lights add to the vibe. Be sure to check out or get amongst open mic night which happens every Tuesday or trivia quiz night on Wednesdays.
2 Anzac St, Takapuna Beach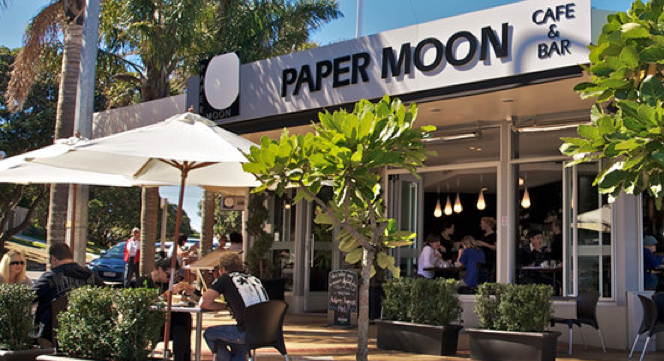 During the day Paper Moon is one of the best café's in New Zealand, and it has awards to prove it. Although its prime location on a trendy corner in Mairangi Bay make it a great spot for a early evening glass (or bottle) of wine, or a bucket of ice cold Coronas in the sun. Afterwork drinks on a Friday are always a buzz here. Warning: Its very 'North Shore', expensive sunglasses and Kathmandu puffer jackets are advised.
437 Beach Rd, Mairangi Bay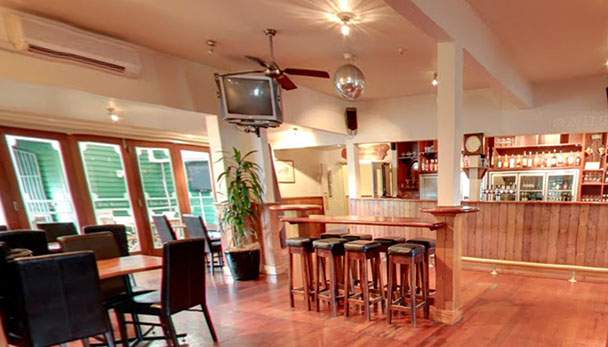 With a history dating back to the 1800s, located at the base of Albany Hill on State Highway 17, The Albany has long been a popular drop in for people heading north. High ceilings, polished rimu floors, a full TAB, pool tables, big screen TVs, and big bar meals make it the perfect spot to indulge in any number of bad habits.
276 Main Highway, Albany, Auckland

Published on June 27, 2014 by Sam Stephenson