TRAVEL & LEISURE
The Ten Best Winter Cabins You Can Escape To
Nestle into a fireplace-flanked hideaway far, far away from mobile phone coverage.
The Ten Best Winter Cabins You Can Escape To
Nestle into a fireplace-flanked hideaway far, far away from mobile phone coverage.
in partnership with

Picture this: a cosy, wooden structure somewhere remote, away from the hustle and bustle — and far, far away from mobile phone coverage — of your everyday life, perhaps with a fireplace and/or some kind of heated outdoor bathing fixture. You know the kind of place we're talking about. In fact, you're fantasising about it right now, aren't you?
Take a coffee break and take a scroll through some of the world's most dreamy winter cabins that you can actually stay in. We've teamed up with NESCAFÉ to help you take the desk break you, as a hardworking human being, deserve.
So start planning your worldwide cold weather escape — we promise none of them were featured in a Joss Whedon-written, Chris Hemsworth-starring horror movie.
Want to go off the grid? Well you've found your place. Fossickers Cottage is located just an hour from Nelson in NZ's Marlborough region, but it feels at least nine hours away from any kind of civilisation. The stunning early settler-style hut is the perfect perch in the middle of the bush right next to the amazingly clear water of the Wakamarina River. Along with a cosy kitchen room and bedroom (with a loft up top for a few extra mates), there's also a fire-heated outdoor bath. It doesn't get much better than that.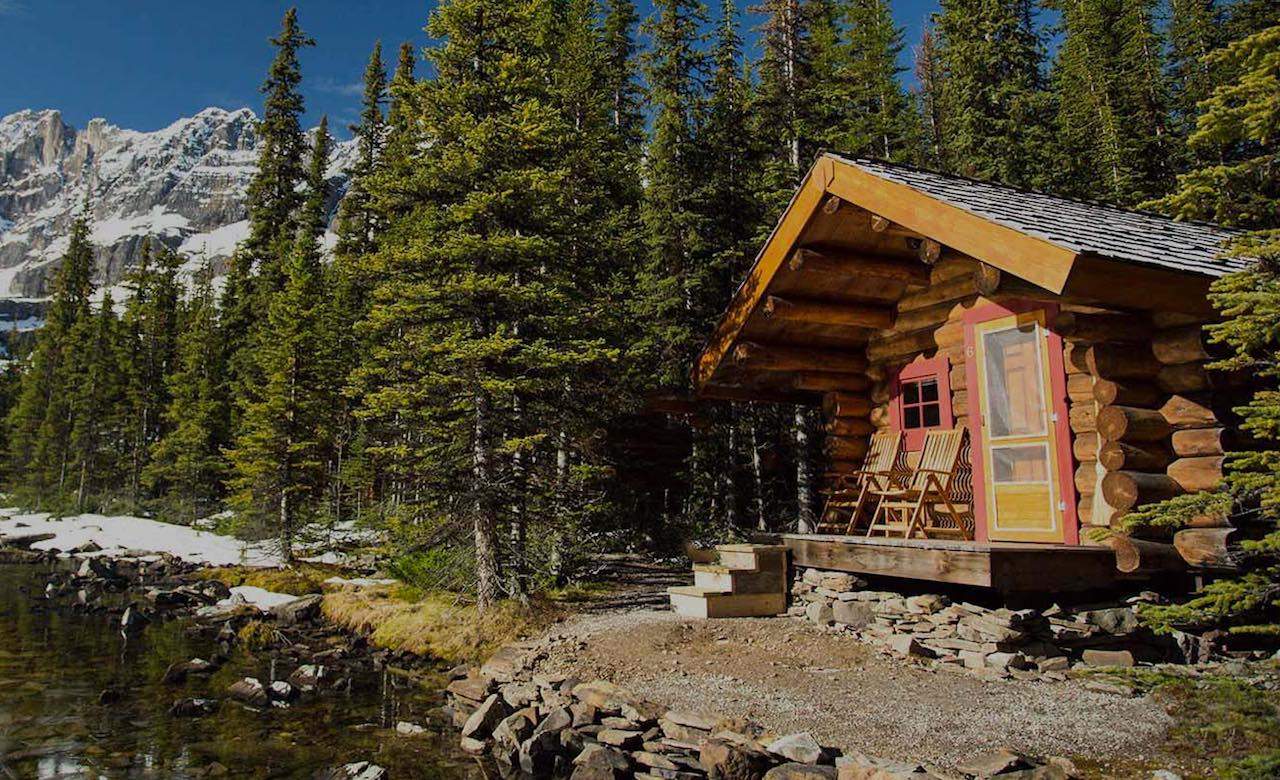 If you're looking for an old-school cabin that really does feel like it's in a movie (but sans scares), then Lake O'Hara Lodge is the place to be. This is the type of cabin that Parks and Recreation's Ron Swanson would be proud of — well, aside from the fact that it's in the Canadian Rockies. Constructed in 1926, it's the perfect spot for skiing in winter, hiking in summer, and enjoying the serenity of British Columbia's Yoho National Park all year round. Their one-bedroom lakeshore cabins are of the 'no muss, no fuss' variety, boasting little more than a queen bed for sleeping, a day bed for relaxing, and a deck for looking out at the world. It's just what you need after a long day revelling in the splendour of the site's surroundings.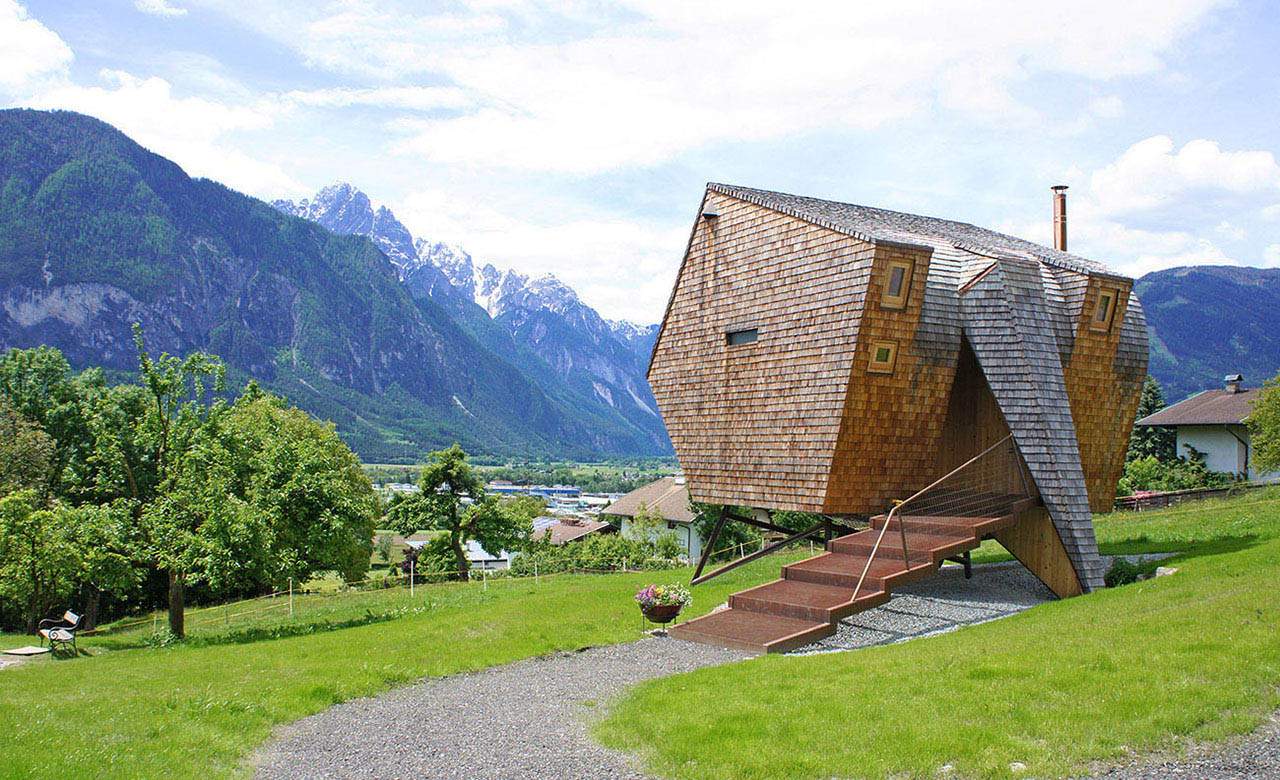 UFOGEL, NUSSDORF, AUSTRIA
Whichever way you look at it, there's nowhere quite like Austria's unique Ufogel cabin. You can take that literally, given the mountain hideaway's inimitable design, or you can see it as a statement on the once-in-a-lifetime experience you're bound to have in the one-of-a-kind structure in the village of Nussdorf. Inside, expect wood as far as the eye can see; the entire compact building is completely made of it. Bring a few mates — the place can sleep up to five — and don't waste your time wondering about the name. It's a blend of UFO and vogel, the German term for bird, as inspired by the structure's distinctive appearance.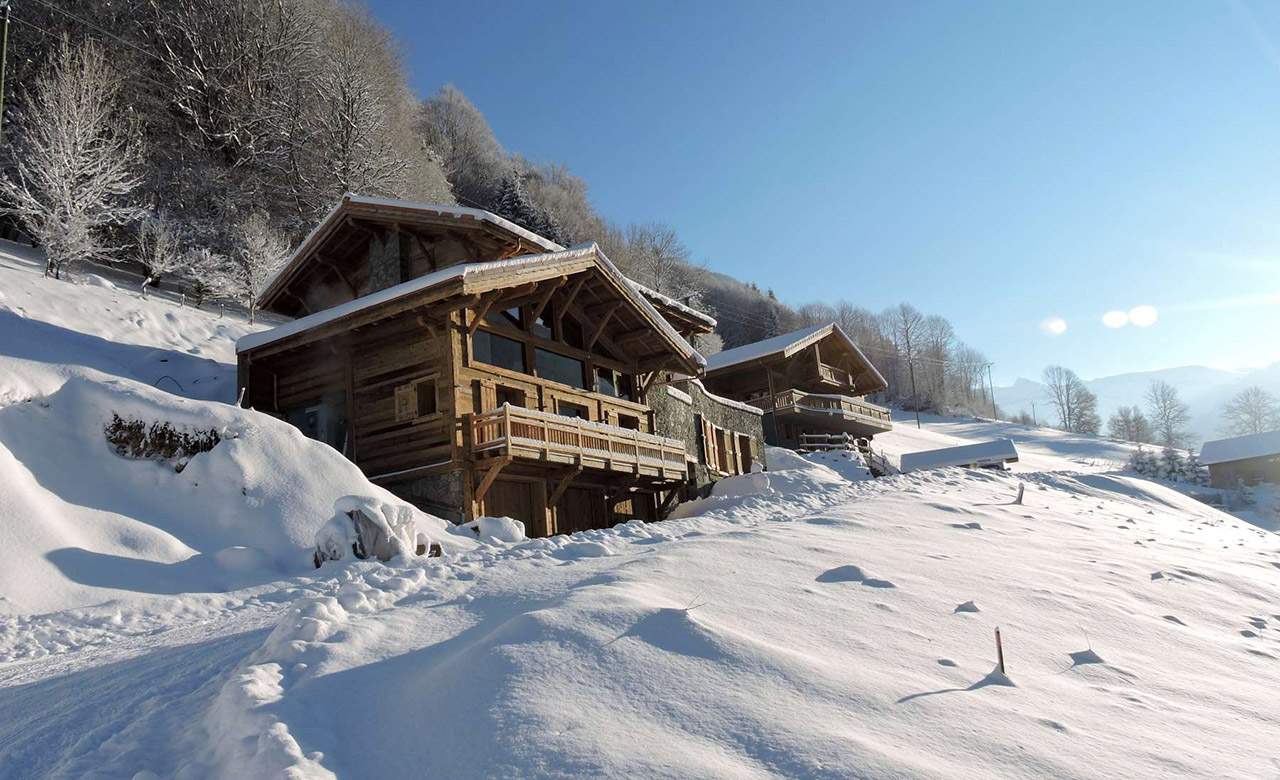 Who hasn't fantasised about a snowy sojourn holed up in a chalet? If you like wintry sports, it's the ideal break: you'd hit the slopes when the sun is shining, and then enjoy the facilities inside looking out over the frosty valley of an evening. Chalet Jejalp is the exact place you want to get snowed in; the house includes a double-height glass wine cellar, bar, pool table, gym, sunken jacuzzi, sauna, cinema room, and on-site chef and chauffeur. Yep, this is the kind of place you need to win the lotto to stay in — but you know it'd be totally worth it.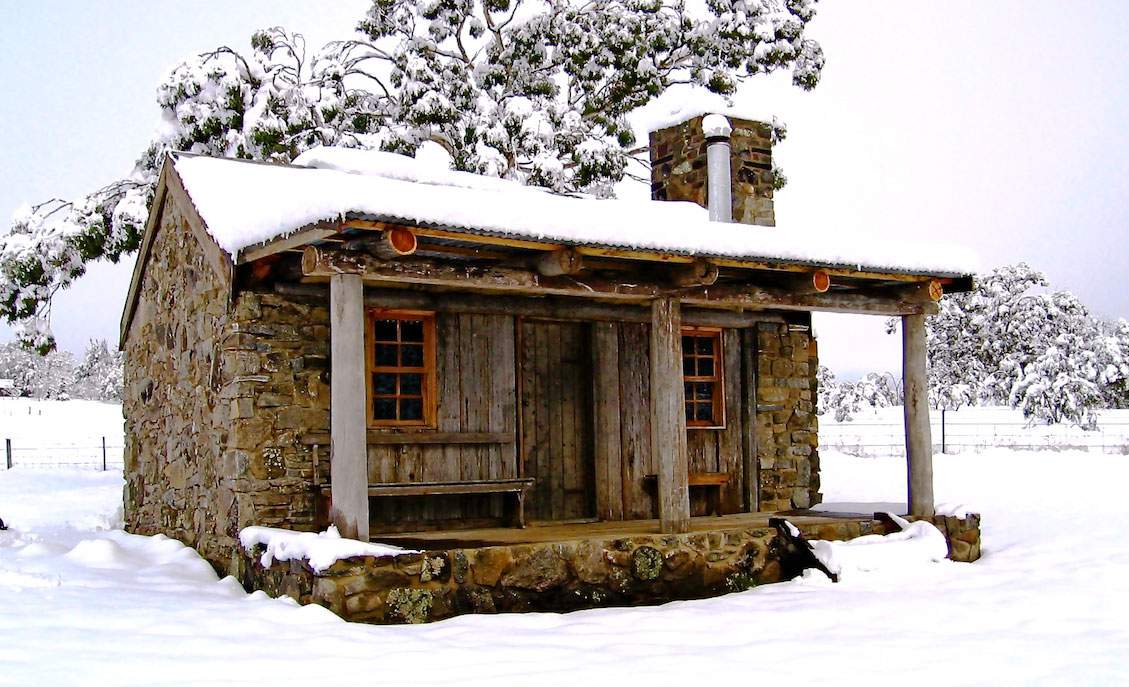 MOONBAH HUT, NEAR JINDABYNE, AUSTRALIA
If you stay local, prepare to do some driving to get your Aussie cabin fix. But if you're willing to commit, the rewards really are stunning. Moonbah Hut is located on private frontage on the Moonbah River, the Snowy Mountains' cleanest, most unspoilt home for trout. Give your fishing muscle a flex from your front doorstep, while keeping an eye out for wildlife, from wombats to deer to brumbies. Or bunker down inside, with a huge, stone open fireplace for company. Previous guests have taken the experience next level and invited personal chefs along for an evening. Spanish chef Miguel Maestre is among those to have done the honours.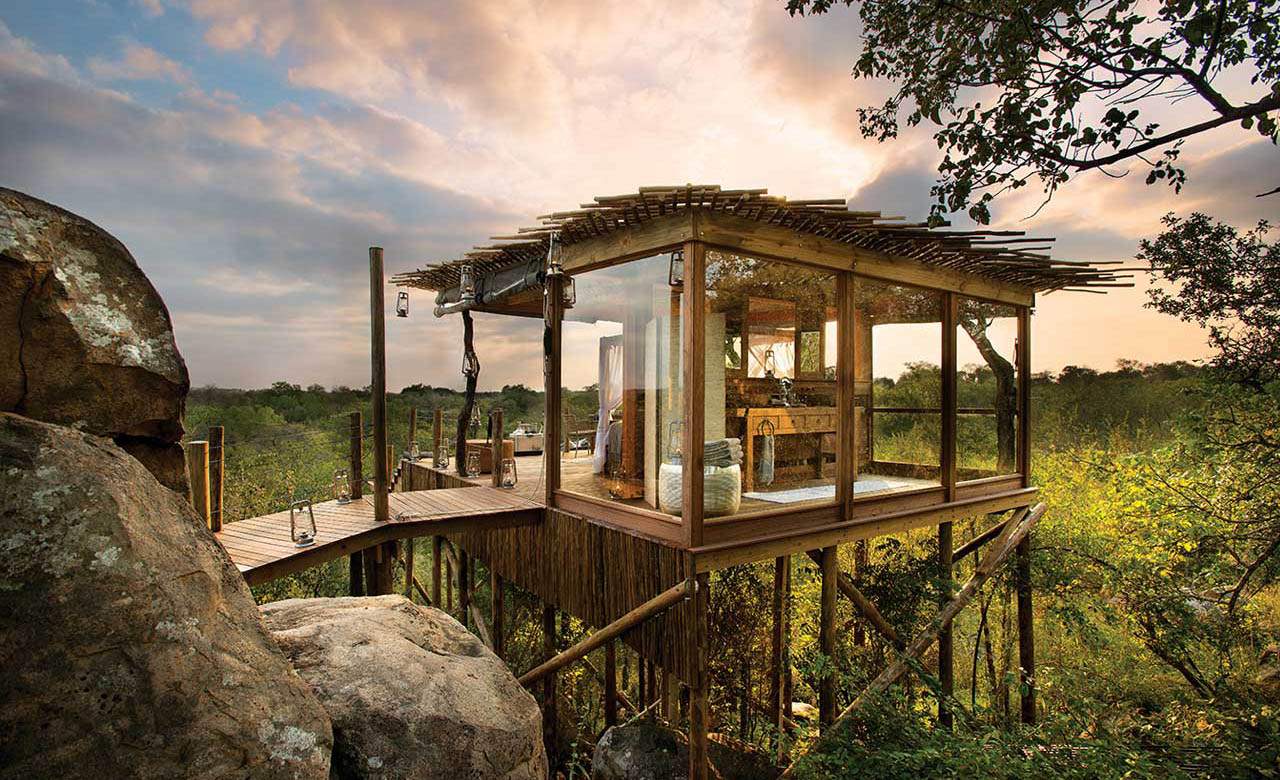 Cabins come in all shapes, sizes and heights — and suited to all climates, too. Your idea of a winter cabin might involve snuggling up by the fire; however if you head to Lion Sands Game Reserve in South Africa, it could involve hanging out in a treehouse, spotting wild animals and gazing at the stars as you nod off to sleep. Constructed out of wood and glass, their Kingston treehouse is designed to welcome visitors all-year-round, so there's no need to worry about any inclement weather. And if that's not enough to tempt you, how about this: it comes complete with a wooden drawbridge. Yes, really.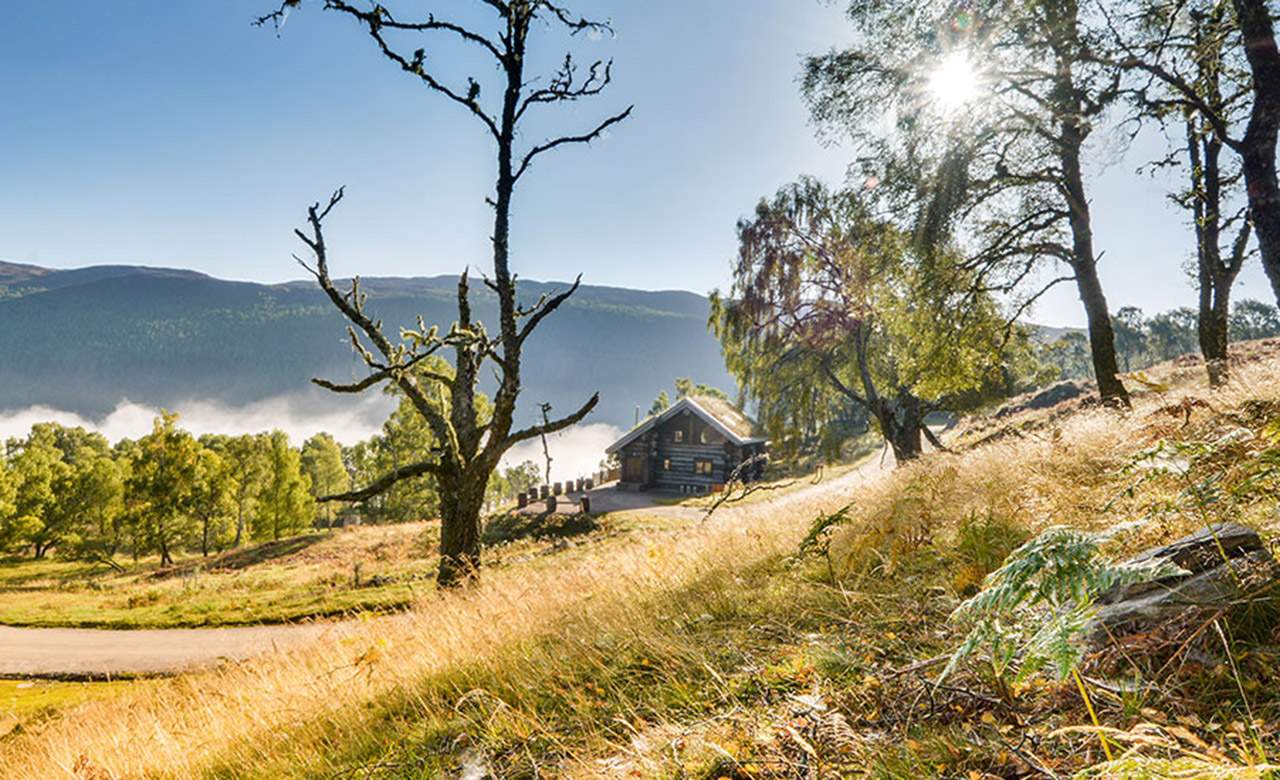 That ideal image of a wood log cabin you've been dreaming about? Well, that's what you'll find at Eagle Brae. Their seven two-storey open-plan dwellings have been hand-built using massive western redcedar logs sourced from the forests of Canada. And although it's cold, the cabins feature log-burning stoves to keep you warm. Indeed, if there's ever been a place tailor-made for staying indoors and snuggling up, this is it — though there's plenty to see outside, of course. That's where you'll find out just how the Scottish Highlands got their name, spot plenty of wildlife, and maybe even go salmon fishing as well.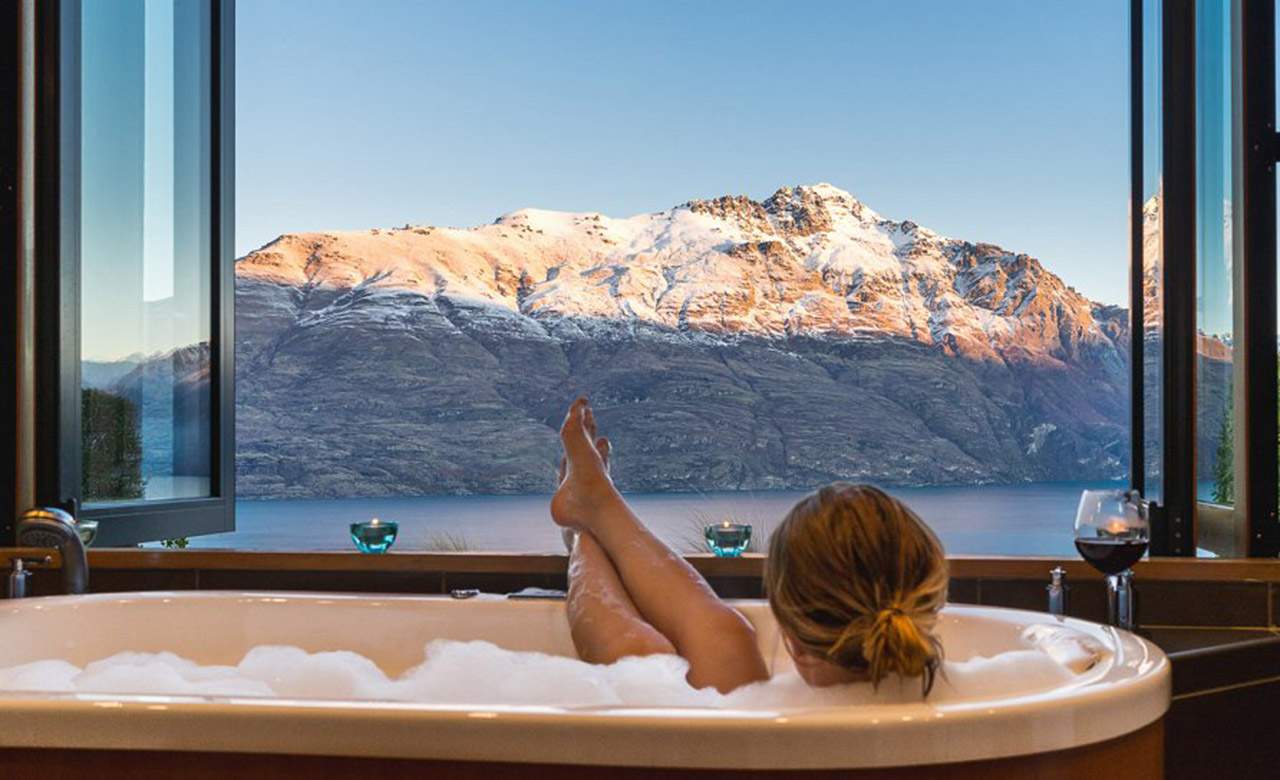 Talk about a room with a view — and a bed and a bath too. If it's a private villa with stunning lake and mountain sights available from every available floor-to-ceiling window that you're after, then Azur Luxury Lodge has you covered. So it's not exactly a 'cabin', but when you're hanging out by the fire with a glass of wine, you're not going to concerned with specifics. Plus, for those who just can't unplug from the outside world completely, the Queenstown resort offers the best of both worlds, with all the mod cons like Wi-Fi in the middle of a gorgeous natural setting.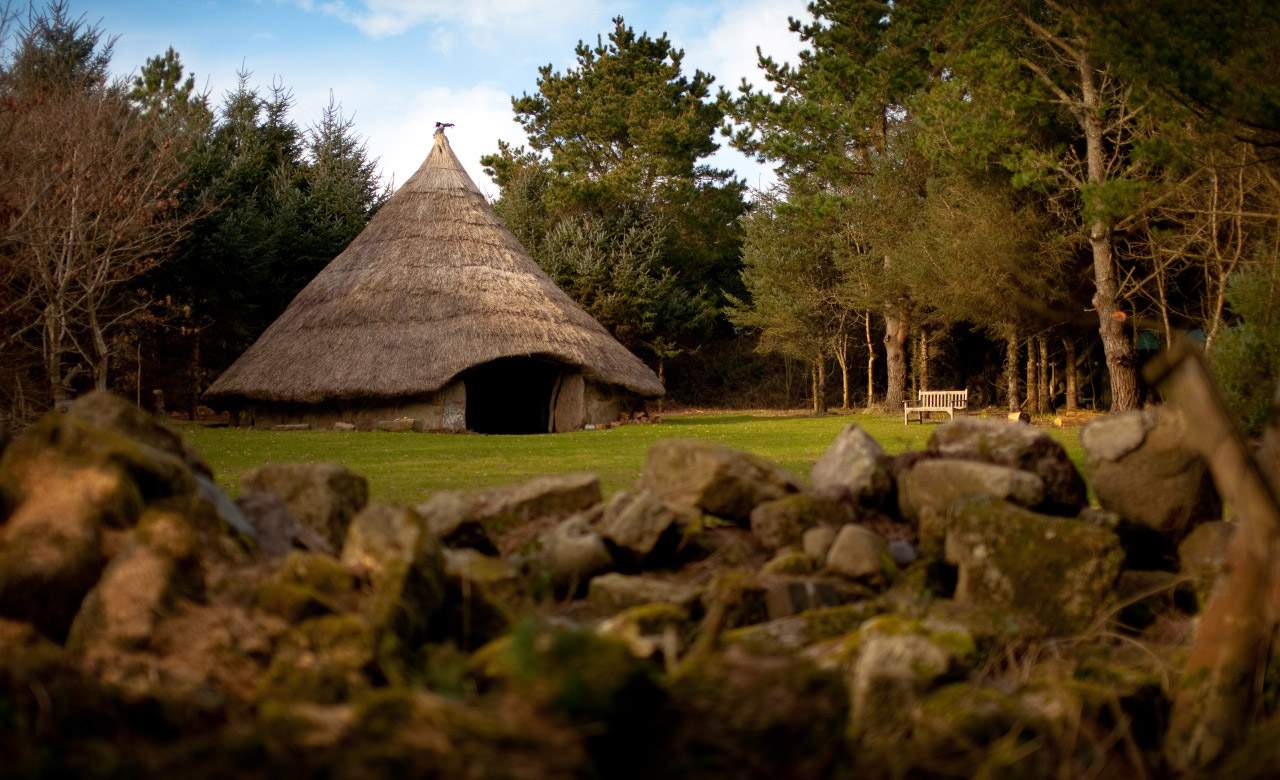 Centuries ago, in Celtic villages in the Iron Age, chiefs slept in thatched roundhouses. Seeing one is quite a sight, particularly since there's only a handful of replicas littered throughout the world — but spending a night in one? Well, that's something else. At Bodrifty in Cornwall, you can do just that. As well as marvelling at the experimental architecture, you can set up camp inside and stoke the open firebowl as well. And while it might appear as though you're stepping back in time, expect a touch of luxury when it comes to sleeping, as visitors will relish the modern comfort of a four-poster bed.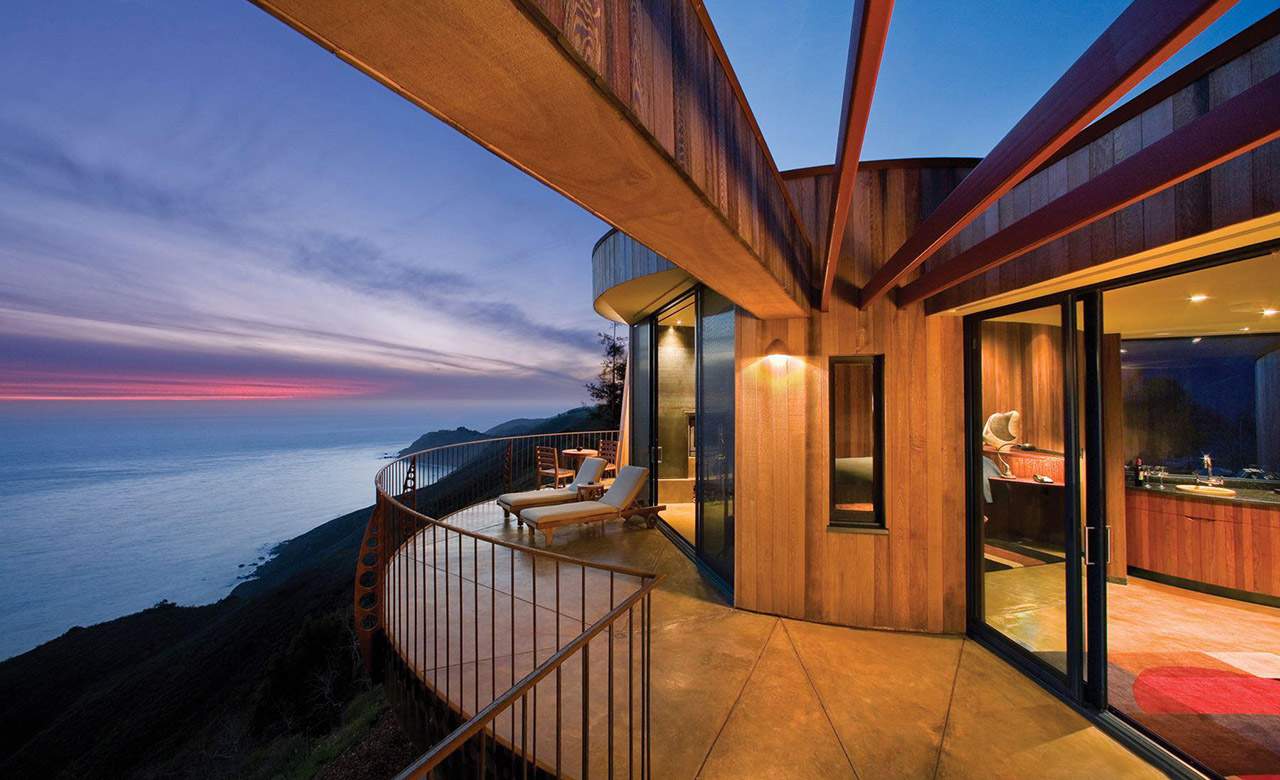 Perched atop the cliffs of Big Sur in California, Post Ranch Inn provides several riffs on the cabin experience. Everyone wants a bit of rustic charm — and you'll get that here in a variety of accommodation types, including circular houses inspired by redwood trees and stand-alone treehouses. Choose from mountain or ocean views, and enjoy a dip in two infinity pools, a spot of fine dining and everything from yoga to nature walks while you're there. Okay, so this one's a modern interpretation of a cabin — but hey, who doesn't want to try that at least once?
Words by Sarah Ward with Jasmine Crittenden. Top image: Justin Muir. 
Published on July 14, 2016 by Sarah Ward