Where to Travel in 2020 if You Want to Make a Difference in the World
From planting trees in a geothermal valley to having breakfast with koalas — here's how you can make a positive difference during your next adventure.
in partnership with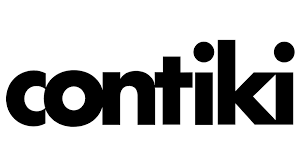 It's 2020 and we're making our travel matter. We want to get more out of going places than getting a 'gram at the top of a tower. We care about sustainable travel and we care about making our adventures matter by supporting communities and cultures, protecting and raising awareness for wildlife and conserving the planet. There's the opportunity now, like never before, to make sure your tourism goes to countries that benefit from and commit to supporting responsible travel. If you want to make a difference, consider group travel opportunities to reduce your carbon footprint, and seek out experiences that support the local community and the environment from the ground up.
Contiki Cares is an initiative started by the travel company's sister brand TreadRight to make a commitment to protecting the people and communities they visit. In partnership with them, we've picked out some of our favourite opportunities for travellers who want to make a positive difference during their next international adventure.

VISIT A WOMEN'S HANDICRAFT COOPERATIVE IN JORDAN
You may have seen the remarkable entrance to Petra or drooled over Jordan's traditional cuisine, but beyond the hot spots lies a culture rich in creativity. The Iraq Al Amir Women's Cooperative, in Amman, Jordan, is a project centred on helping local women become financially independent through learning handicraft skills, like pottery. Jordanian women then have the opportunity to sell their intricate works in the cooperative to earn a living. Contiki Cares gives conscious travellers the opportunity to visit the centre, to enjoy a beautiful home-cooked meal, to connect with the women, and to learn about their lives and their work. Plus, you'll get the opportunity to take home a once-in-a-lifetime ceramic creation from the heart of the Middle East. Find this experience and more trips to the Middle East, here.


SWIM WITH AND IDENTIFY SHARKS IN GALAPAGOS
Island hopping can be the most grounding way to spend your down-time. Cocktails by the beach and rolling out of bed in overwater bungalows sounds wonderful, but there's a new way to spend your time in the tropics, and it involves one of the ocean's most fascinating species. Shark Savers is an exploration that sends you swimming in waters where you'll find a plethora of shark species including hammerheads, whale sharks, blacktop reef sharks and the Galapagos bullhead shark. The Sharks Count Program encourages snorkelers and divers to log, count and identify each shark they see on their recreational dives or snorkelling trips. As one of the most biodiverse places on our planet, any opportunity to do good with your snorkel should be embraced. Find the Galapagos Island Hopper tour here.


TAKE A STREET ART TOUR WITH A DIFFERENCE IN LISBON
Exploring one of Europe's most culturally diverse cities is a dream. Rich in traditional foods, brightly coloured homes and an abundance of art, Lisbon is the ideal location to start exploring Portugal. In the neighbourhood of Cascais, a collective of young artists have fostered an urban gallery like no other with street art taking over the ongoing development in the area, which was historically known as a dangerous part of town. Travellers can take a walking tour through the regenerated neighbourhood, hosted by residents, to learn about the street art, the artists who created it, and what they hope to change with their art — all while supporting ongoing development in the vibrant neighbourhood. Find this tour and others in Europe, here.


PLANT TREES IN ICELAND'S GEOTHERMAL HAUKADALUR VALLEY
It's OK to enjoy your tourism with a little peace and quiet. Venturing off to the sparse, snowy hills of Iceland could be your calling, and we don't blame you one bit. The main concern with all this travelling is that we could be causing significant environmental damage to the very country we're admiring. Haukadalur Valley has bountiful waterfalls and plunging valleys — however, this geothermal wonderland on the popular Golden Circle route has seen intense deforestation and forest coverage has dropped as low as 0.5 percent. Travellers to the area are encouraged to plant five native trees in the breathtaking valley as part of this sustainable tourism tour.


HAVE BREAKFAST WITH KOALAS ON MAGNETIC ISLAND
Our beautiful neighbour has recently taken an environmental beating. Bushfire season happens yearly in Australia, but this summer's fires claimed the lives of more than one billion animals across the nation. In Far North Queensland, at the top of the Great Barrier Reef, lies Magnetic Island. The World Heritage site is a 50 percent protected national park, providing a safe haven for koalas. At the Bungalow Bay Koala Village, travellers take part in a breakfast with a koala experience, where they are introduced to the sanctuary with a talk from a ranger and have the chance to interact with koalas in their natural habitat. If you'd like to give back more, there's a chance to get your photo taken with a koala, with a percentage of profits going back into Bungalow Bay's koala protection. Find this experience and more in Australia, here.


LEARN ABOUT BENGAL TIGER CONSERVATION IN INDIA
India is home to some of the world's most diverse regions, spanning from cultural landmarks like the Taj Mahal to the tropical beaches of Goa. India isn't commonly known for its wildlife, but the coastal country lays claim to some of the world's most precious animals, including the Bengal tiger. In a country where employment opportunities are difficult to come by, some locals have turned to poaching tigers to make ends meet. The Dhonk Centre, in Rajasthan, was founded to provide attractive, alternative employment opportunities to former poachers and their families and the handicraft centre sells everything from beautiful one-off jackets to handmade toys. Contiki Cares gives travellers the opportunity to sit with workers over tea and gain awareness of the centre's involvement with rising local tiger populations. Find out more about travelling to the Dhonk Centre, here.


JOIN A TOWNSHIP TOUR AND VISIT A SCHOOL IN CAPE TOWN
One of the most beautiful parts of travelling the world is heading off-the-beaten-track. In Cape Town, you can take the opportunity to venture the road less travelled to experience day-to-day life in South Africa. Join a local guide to take a walk through the town, where you'll get to taste local beer, try a special barbecued meal and visit a local school that Contiki donates groceries to during every visit. Find out more, here.


WORK ON LOCAL DEVELOPMENT PROJECTS IN ECUADOR
Deep in the heart of the Amazon rainforest there's an opportunity to give back to the environment and support the people that live in it. In a journey so remote it has to be reached by boat, this three-day experience is a chance to work alongside the Teh Mazin community in partnership with the ME to WE organisation. Work alongside the community on local development projects, learn about life in the Amazon, and explore the famed jungle by night. Find out more about the experience, here.

To find out more about Contiki Cares and its sustainable and conscious travel packages, visit their website.
Introducing Concrete Playground Trips
Book unique getaways and adventures dreamed up by our editors