TRAVEL & LEISURE
You Can Now Take Household Pets on Auckland Trains for Free
Your pet cat, dog, guinea pig and rabbit can now enjoy free public transport in Auckland.
Last year the Greater Wellington Regional Council announced it will allow domestic pets on buses and trains in a bid to "normalise the use of public transport." Wellingtonians have since been welcome to bring cats, dogs, guinea pigs, rabbits and even baby goats onto train, bus and ferry services for free during off-peak hours.
Following suit, Auckland Council's planning committee voted unanimously in support of a pawsome proposal by Councillor Cathy Casey to allow furry friends on buses and trains.
After consulting the public, it's good news for the owners of Auckland's 103,000 registered dogs — Auckland Transport has announced that it will allow domestic furry and feathered friends on trains and station platforms from Sunday, 16 June.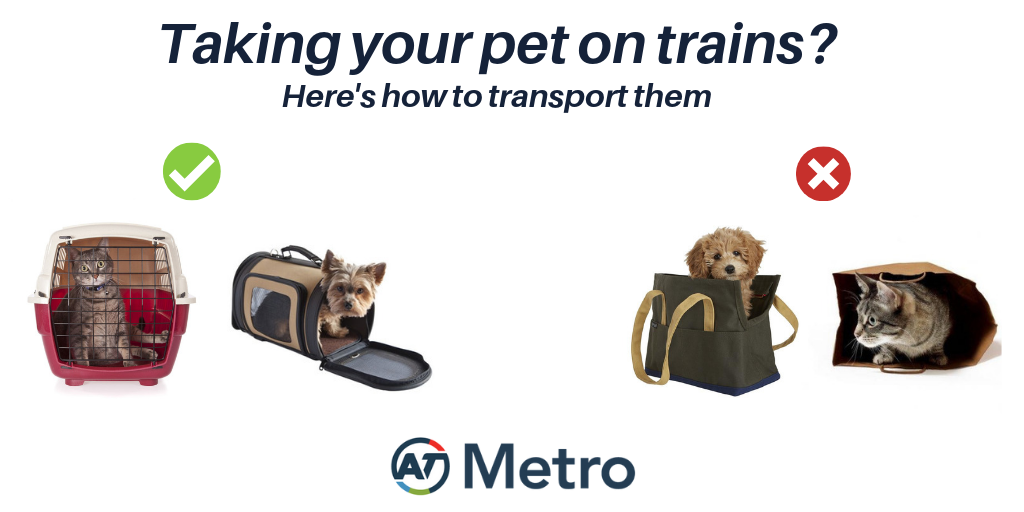 Casey says this is an excellent first step towards normalising pets on all public transport. "Our pets are an integral part of our lives and I am very pleased that we can now travel with them on off-peak trains across the region. I expect the trial to be a howling success."
Pets must be contained in a suitable carrier which must be stored securely under the seat or on the passenger's lap; travellers with pets will be responsible for the animal's safety as well as the safety of other passengers; pets must be kept under control at all times; passengers with pets may be refused entry or asked to leave if the service is crowded or the animal is likely to carry a safety risk, or nuisance in the eyes of the service provider. Pet travel will only be allowed at off-peak times — 9am–3pm and 6.30pm until end of service on weekdays, and all day weekends and public holidays.
Auckland Transport will conduct a survey to check how customers are finding the trial which will help determine the final policy at a later date. For more information, visit the Auckland Transport website.
Published on June 12, 2019 by Stephen Heard