Concrete Playground Meets French Revolver Studio
Talk Dane Rumble and a whole lot of ugly with leading Hair Stylist Brad Lepper.
Award-winning hair stylist Brad Lepper has been shaping people's hair and lives for over 15 years. With his  popular French Revolver Studio located on Victoria Street, the bookings have been flowing for his unique approach to hair styling, fusing creativity with art, music, fashion and offering a complete overall to the hair salon experience, which is so often sales focussed and all about the upgrades.
We went in to catch up with Auckland born and raised, New Zealand Hairdresser of the Year, Brad Lepper, to find out what exactly he was doing to shape the future of Auckland's hair and discuss everything from inspirations, aspirations, mohawks, Dane Rumble and a whole lot of ugly.
Concrete Playground has a styling session at French Revolver to give away. Head to our Tiger Beer Fortune Avenue page for details.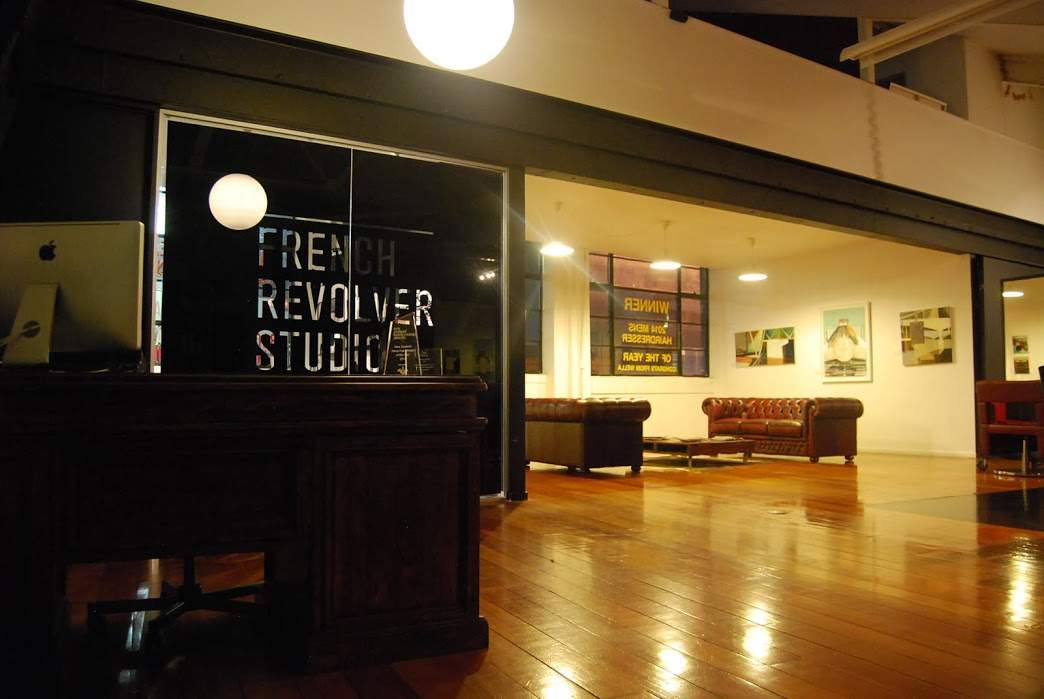 Thanks for the haircut the other day and the chat. Loved the experience, was something you don't expect from an ordinary hair salon/barber. How important to you is the experience?
Very important, in the last few years hairdressers have veered away from creativity and focused on sales more and the creativity drops.  What you will find with the French revolver experience, we are all about the clients needs rather than the stylist's targets which are set in 90% of the salons out there today.  For example, we will recommend a product that is right for your hair even if we don't stock it. Client experience is our salon focus, e.g. our complimentary drink menu, professional coffee machine, to our artistic surrounds. We are always looking at new and unique ways to give our clients a more enjoyable experience than the time before.
Do you have any preference around cutting men's or women's hair?
Both, I enjoy the artistic challenge in both, from the sculptured men's shape to the softly tailored line of a woman's cut.
What has been some of your weirdest hairstyle requests?
One day I got asked if I would do a rainbow Mohawk which I refused.  As I feel it is important to keep your artistic integrity as this is not my creative style.
What do you do with your spare time (assuming you have some)?
Family, have a boy, 14 months, but also spend lots of time researching hairstyles. When I can, enjoy running and boxing.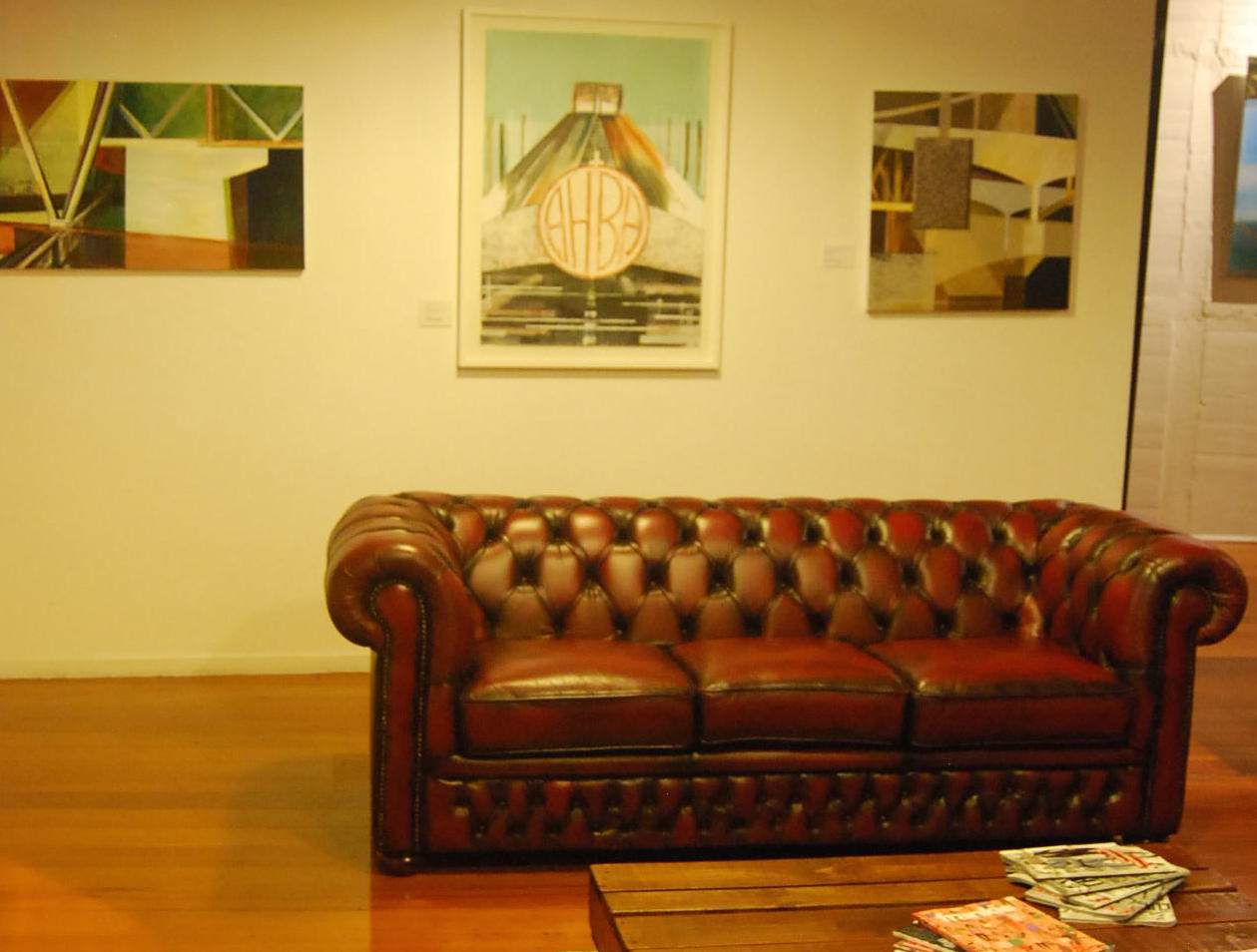 You have art featured in the studio which is a great idea. What is your thinking behind this and how do artists get involved?
I wanted to create a place where all creative forms of art could come together, an opportunity where artists could display their art.  We had the wall space and our clients love the continuous display of art to look at when they come in.We get a lot of our ideas off different forms of art and find that we create hair off the palate of our surroundings.
Your success has brought about some inspiring travel stories. Talk us through some of your recent highlights.
In April, I was lucky enough to be chosen as part of my role as urban design artist for Sebastian professional. Basically, I was consigned to travel to India for 10 days to learn from some of the best in the industry and also present a gallery jam session in Delhi and a workshop in Bangalore, as well as getting involved in photo shoots and interviews for magazines and blogs. It was such a great opportunity to educate a different culture and be fully inspired and now my clients are reaping the rewards.
The next step is to pass on what I learnt and educate hairdressers in New Zealand and Australia with Sebastian professional on the collection I picked up while over there.
Your studio is on Victoria Street. Where is some of your nearby haunts that you can be found?
Brothers Brewery,  The Depot for Saturday morning breakfast and coffee, best coffee is Three Beans at City Works Depot, best cafe is Snatch next to Three Beans, funky, urban inspired Melbourne cafe, also love Ugly Bagels.
Where do you get your haircut?
Luckily my colleagues are pretty good with a pair of scissors too. All stylists at French Revolver are highly creative people and I really enjoy brainstorming with them.
Thoughts on Auckland as a thought leader in hair/fashion?
Coming back from India I got a lot of comments off my clothing, I Love Ugly and Stolen Girlfriends Club. The USA team over in India found the designs on the clothes on trend.
Hairstyles. Auckland tight fades and men's crisp parts have been going for about 3-4 years here. For example, Dane rumble. And it's taken the rest of the world until last 6 months until now to catch up with this trend.
Girls hair in Auckland is still on trend here with the pastel tones of pink have been popular for a while here. Think of Ruby Frost, show that Auckland has pockets of innovative fashion.
Are we leading the way or following?
After answering the above question I really feel we are on our way to leading the way. And feel that Auckland is becoming more of a Melbourne meets Sydney culture.
Who are some of New Zealand's big hitters in Hair?
Sara Allsop and Jock Robson have been amazing with what they have done for the industry here.  Mana Dave, Michael Beel, Derek Elvy, and Shar Sutherland are also great industry leaders that I look up to.
Overseas Patrick Cameron, the long hair guru, is a hair up legend.
People that inspire you?
My clients make me push the boundaries with what I can do, Sebastian professional and all the creative minds that put it together. Frank Apostolopoulos, is a forward-thinking mind in hairdressing, constantly pushing creativity to the next level. Angelo Seminara, a creative hair genius.

Published on June 17, 2014 by Kyle Bell