Concrete Playground Meets Jess' Underground Kitchen
Jessica Daniell is an interpreneur, a social media-savvy saveur, a fab cook and a bloody good chick. We catch up with her to hear the latest.
Jessica Daniell is an interpreneur, a social media-savvy saveur, a fab cook and a bloody good chick. If you haven't heard of Jess' Underground Kitchen yet, well, you have now. This internet phenomenon stemmed from a conversation between friends in Jess' kitchen one night. The lucky dinner guest said she'd be willing to pay Jess to cook meals like the one she'd just eaten for her every night; and the fledgling idea took root.
Fast forward a few months and Jess' Underground Kitchen has over 1,600 likes on Facebook, and Jess herself can be found working out of a commercial kitchen providing up to 90+ home-cooked, delicious meals three nights a week. Menu selections include such mouth-watering delights as Chorizo Chilli Pasta with tomato and roasted capsicum sauce and lots of fresh parmesan shavings, Lamb Meatballs with homemade hummus & pita bread and everyone's favourite Beef & Mozzarella Lasagne (also available in paleo or vegan versions).
We caught up with Jess briefly and talked inspirations, favourite Auckland go-tos, and she also kindly offered the chance for one lucky reader to win two hungry serves of a Jess' Underground Kitchen meal.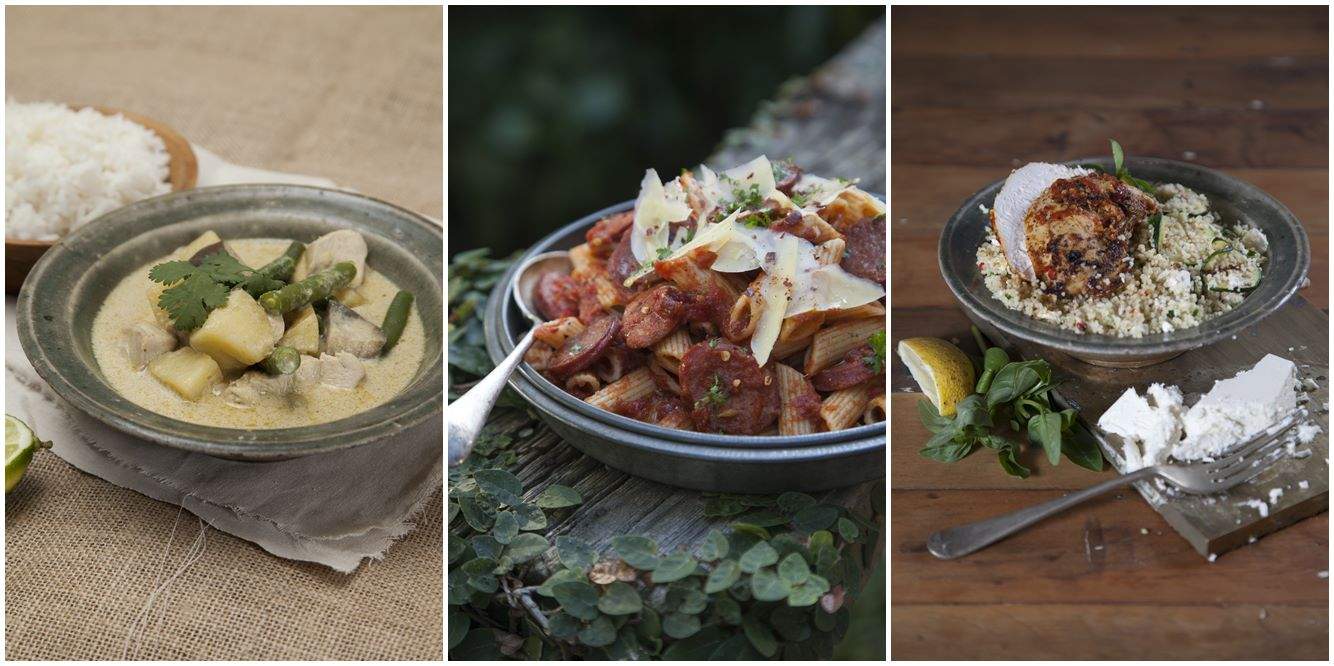 What have you learnt over the past 3 months about your exciting new business?
I didn't start Jess' Underground Kitchen with the intention of turning it into a business so I guess the most exciting aspect of this start-up has been watching something grow from nothing. My customers' vision became my vision, and it continues to grow and evolve based on their wants and needs. I was bandying around a few business ideas at the time, and this is the one that stuck. So my best advice, if you're looking to start your own business, is to give every little idea a chance to bloom.
Where does Jess go to entertain your visiting out-of-town friends? Brunch? Afternoon Sundown? Evening Dining?
Brunch would have to be mushrooms on toast from Dizengoff, followed by afternoon wines at Bonita on Ponsonby Road and then a trip to Mexico (the restaurant, not the country) for Mexicana goodness and masses of margaritas.
Any interesting dining requests/stories from Jess' Underground Kitchen?
I am constantly blown away by how awesome my customers are. One friendly lawyer buys extra meals every week and leaves them out for his elderly neighbours. Others have standing orders Monday through Wednesday without even knowing what's going to be on the menu. One guy is in a wheelchair so I run out and drop his meals to him through the passenger window of his van. I meet interesting, excited and hungry people every day; it's great!
Any exciting new future plans for JUK?
Too many to know where to start. On Monday I'm launching a soup menu, which will change weekly, perfect for light dinners or healthy lunches during the week. And the next big challenge for me will be to offer delivery, or at least some additional pick-up locations in different suburbs. Watch this space!
Jess has kindly offered up dinner for two where you can win two hungry serves of a Jess' Underground Kitchen meal of your choice (value $24). Simply enter in your details below to go in the draw.
Name: