Five Epic Mountain Walks Near Melbourne to Try this Season
Conquer jagged mountaintops and coastal peaks in a day.
in partnership with

Breaking away from the daily city grind is always a good idea. And getting your heart rate up while you explore regional areas is a top-notch way to do so. This doesn't mean you need to go a country mile to find some awesome hikes, though. Luckily for us, there are loads of trails not far from Melbourne that can easily be completed within a day. Whether you're scaling jagged mountaintops or coastal trails, you'll be on top of the world when you reach the summit.
From pristine beaches and bountiful wine regions to alpine hideaways and bustling country towns, Australia has a wealth of places to explore at any time of year. We've partnered with Tourism Australia to help you plan your road trips, weekend detours and summer getaways so that when you're ready to hit the road you can Holiday Here This Year.
While some COVID-19 restrictions have been eased in Victoria and most parks and reserves are open for day-use, some tracks may still be closed to comply with physical distancing measures. Please check the Parks Victoria website before making any plans.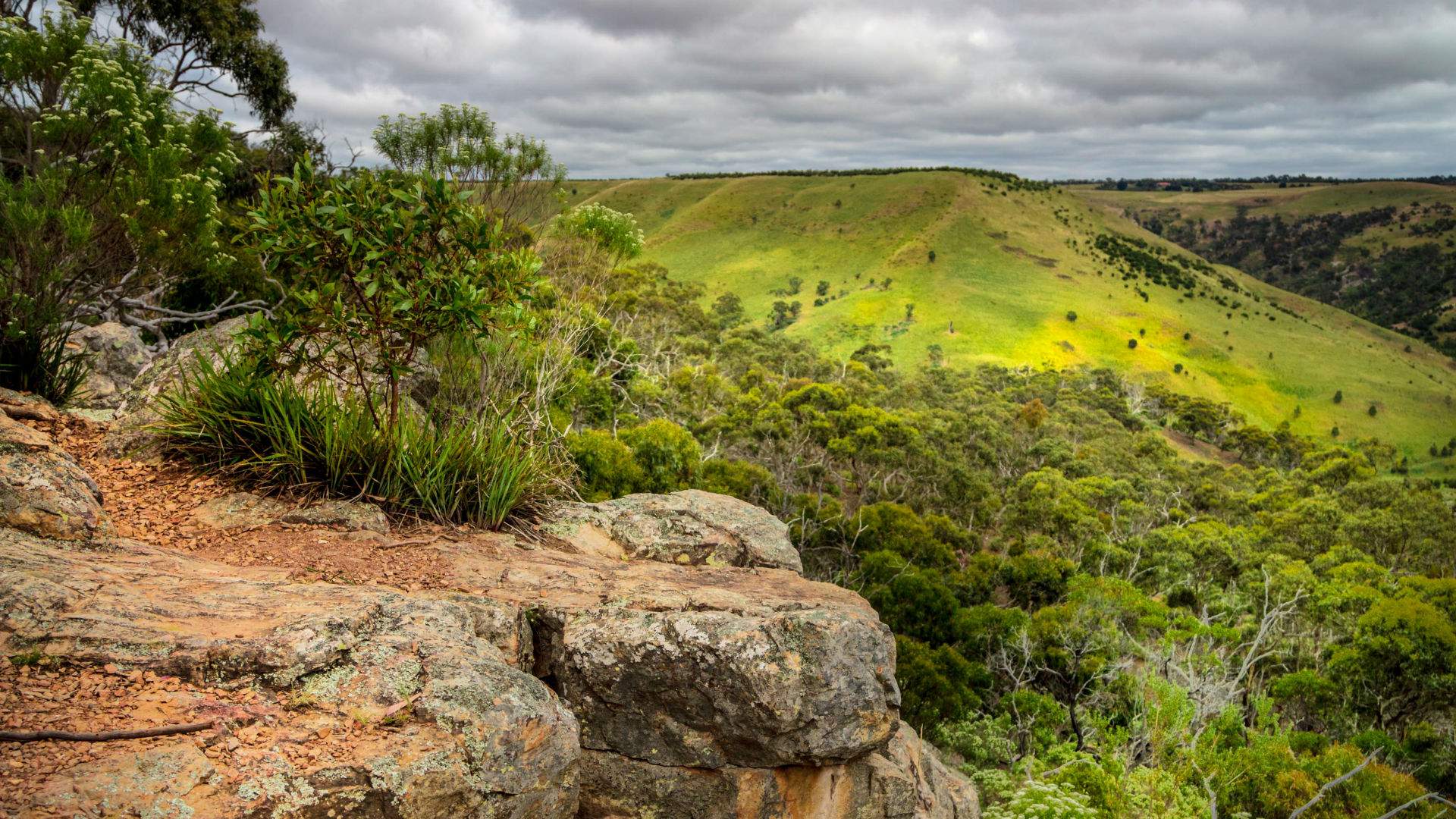 WERRIBEE GORGE CIRCUIT WALK
Situated 65 kilometres west of Melbourne, the Werribee Gorge Circuit Walk is barely outside the city and can easily be finished with time left over to enjoy the rest of the day. It's ideal for hikers looking for a bit of a challenge with their fresh air. This walk is an 8.5-kilometre circuit and should take around four hours to complete at a reasonable pace, including a few water breaks. The surface ranges from loose stones to sand, and has a few passes where you'll need to navigate your way using fixed ropes or scramble up some rock faces. You can approach the circuit in any direction, but as the trail is prone to flooding it's best to avoid going after heavy rain.

IRONBARK BASIN WALK
Stretching for about eight kilometres between Bells Beach and Point Addis, the Ironbark Basin Walk is an inland adventure that includes beachfront sections, ocean views and sheltered forest. This relatively easy walk is based within the Great Otway National Park and features many of the natural highlights that the region is renowned for. It's also likely that you'll come across local fauna on your travels, including reptiles, native birdlife and even echidnas. Some of the most stunning views here are found at the Point Addis end, where three separate lookouts offer panoramic ocean views.
In addition, the Ironbark Basin Walk highlights some compelling local history with the added Koorie Cultural Walk. The two-kilometre trail takes an hour and it provides insight into how the Wathaurong peoples lived here for thousands of years.

BUSHRANGERS BAY WALKING TRACK
Head 90 minutes out of Melbourne and you'll find yourself at Bushrangers Bay, one of the many stunning inlets along Cape Schanck on the Mornington Peninsula. And by taking a stroll down the Bushrangers Bay Walking Track, you'll get to survey the pristine beauty of the entire area. Featuring towering basalt cliffs and kilometres of wind-blasted coastal shrubbery, the landscape here has been punished over the years. But, fortunately, the 2.6-kilometre walk itself is rather easy, with a well-defined path winding its way along the cliff tops before arriving at the beachfront.
While going for a swim here is a tempting prospect, keep in mind that the area is not patrolled and it's renowned for its perilous waves. It's recommended to only swim during low tide, so finish the walk with time to spare and get the most out of your day.

CATHEDRAL RANGE SOUTHERN CIRCUIT
Like most of the Cathedral Ranges, the Southern Circuit walk is hilly, rocky and very beautiful. If you're up for a challenge with stunning rewards, head here to get a glimpse of the sprawling state park and landscape below.
Located a two-hour drive from Melbourne, this trek features steep outcrops, rigid caves and some precarious exposed hillside shelves. But if you decide to take on this 11-kilometre circuit, you'll soon discover that the region's wonderful vistas are pretty hard to beat. Just a few highlights include Wells Cave, the Razorback and Sugarloaf Peak, which, once you reach the summit, will provide you with 360-degree views of the entire valley below.
This one is definitely a trek for the more experienced adventurer. Before you venture out, check the Parks Victoria website for any local trail closures.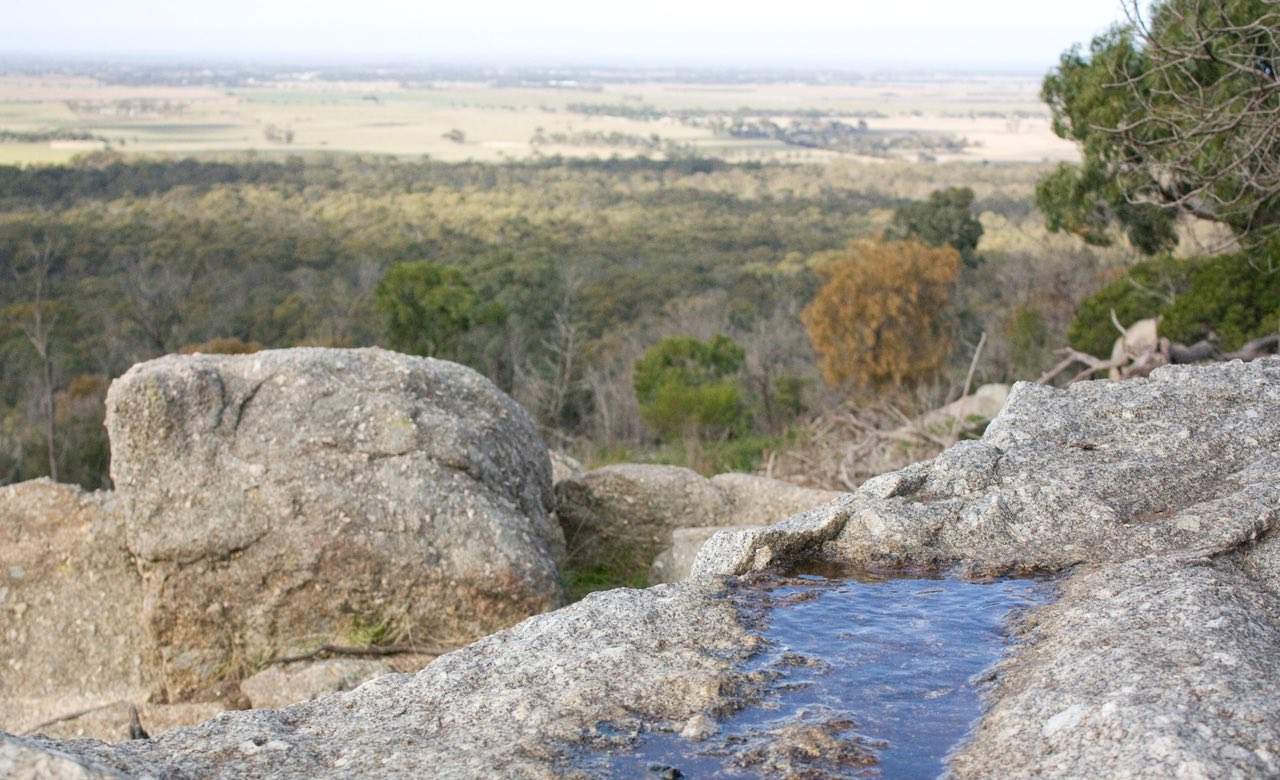 YOU YANGS PEAK CIRCUIT
The You Yangs Peaks Circuit is one of the more challenging treks on this list — hikers not only need to be fit enough to reach the peak, but also require some basic off-track navigating skills to get there. Still, for those after a proper hiking challenge, this 12.8-kilometre, four-hour hike is a must-visit within a drivable distance of Melbourne.
Leaving from the Turntable car park, hikers begin by climbing 450 steps to Flinders Peak, where views across You Yangs National Park and the distant landscape await as an early reward. But from here, things get a little bit more difficult as you head off-trail on your way to the summit.
For those after a real nature challenge, expect a wealth of rock hopping and even some unassisted climbing to reach the top. But don't stress — if it all becomes a bit much, there are alternative routes you can take to avoid the more difficult sections.

Whether you're planning to travel for a couple of nights or a couple of weeks, Holiday Here This Year and you'll be supporting Australian businesses while you explore the best of our country's diverse landscapes and attractions.
Top image: Cathedral Range State Park by Robert Blackburn via Visit Victoria