TRAVEL & LEISURE
The Best Bike Rides In and Around Melbourne
From leisurely city rides to stunning coastal climbs, here are the best spots to glide around on two wheels.
The Best Bike Rides In and Around Melbourne
From leisurely city rides to stunning coastal climbs, here are the best spots to glide around on two wheels.
With the afternoons still warm and the autumnal sunsets at their loveliest, now is the best time to reunite with your two-wheeled friend and power through on the pedals. Whether you want to ride across town, whiz downhill, or simply take it slow and meander leisurely through suburban parks and gardens, there's surely a bike track that can lure you back into the saddle. So gear up for a Sunday afternoon ride — or a sweaty Saturday morning calve-defining workout — because Melbourne has plenty of bike trails that will get you wheeling all around the city and the suburbs.

For a cycling journey that winds past Melbourne's most historical and iconic landmarks (and with plenty of opportunities for coffee stops, to boot), you can't go wrong with this flat and car-free 30-kilometre city loop. Grab a share bike from a CBD corner and enjoy being a tourist on wheels whizzing past Fed Square, Docklands, Melbourne Zoo and The Royal Botanical Gardens.  If 30 kilometres sounds a bit too far, it's easy enough just to do a portion of it, whether it's the city to Burnley, or Abbotsford to Parkville. 

Give your helmet hair a touch of the beach windswept look on this leisurely 6-kilometre trail along the coastline of Port Phillip Bay. Starting at the huge mouth of Luna Park in St Kilda, pedal past the flocks of nearly-nude backpackers and watch people floating on their yachts on the bay. Your destination is the lovely bayside Brighton. Sink your feet into the soft sand and treat yourself to fish and chips. If there's more fuel in those legs, keep riding another 12 kilometres to reach Half Moon Bay.   

Most likely the inspiration behind 'Ain't No Mountain High Enough', this 40-kilometre path will have you testing the gears on your bike (and the muscles in your calves) as you climb and fly from mountain to valley to river. Following the historical railway, the trail passes through the vineyards of the Yarra Valley, quaint restored bridges and lush forests before finishing at the quaint town of Warburton for your quiet collapse.

Get out of the city and into the saddle with this track on the Gippsland coast, which has recently been extended to cover 21 kilometres. Offering broad views of the coastline and rolling hills of the regional area, the Bass Coast Rail Trail will take you through old coal mining country. The trail starts at the old Wonthaggi railway station, and goes through to the Woolamai Racecourse. It's rough and patchy in parts, but the adventurous soul will find joy crossing the old Kilcunda Bridge surrounded by the crashing surf. 

This 21-kilometre trail meanders through the best of northern suburbia — from the inner city waterfalls of Dight Falls, past hidden horse paddocks and up to Coburg. It's an easy breezy ride of wide open spaces, perfect for throwing down a rug for a picnic luncheon or for a spot of frisbee along the way. Highlights include Coburg Lake Reserve with the most impressive playground you will ever lay eyes on.

A local favourite among cyclists for its sparkling river views of the Yarra (yes, even the Yarra can sparkle), this trail starts in Eltham and stretches out to Fairfield for 22 kilometres — or further, if you want to head into town. Pleasant on the old legs, the compact dirt path is fairly flat for a blissful ride past ancient gums. You might even get to hear the sweet native calls of the competitive rower with a megaphone.

Serious lycra-clad road cyclists need look no further than testing out their Tour de France skills on this steep climb (animal blood transfusions not required). Named after the average gradient of this lush and green route in the Dandenong Ranges National Park, the 6.8-kilometre ride is a beautiful one, if not terribly challenging. It climbs along the Mountain Highway from The Basin into Sassafras. For serious cyclists only.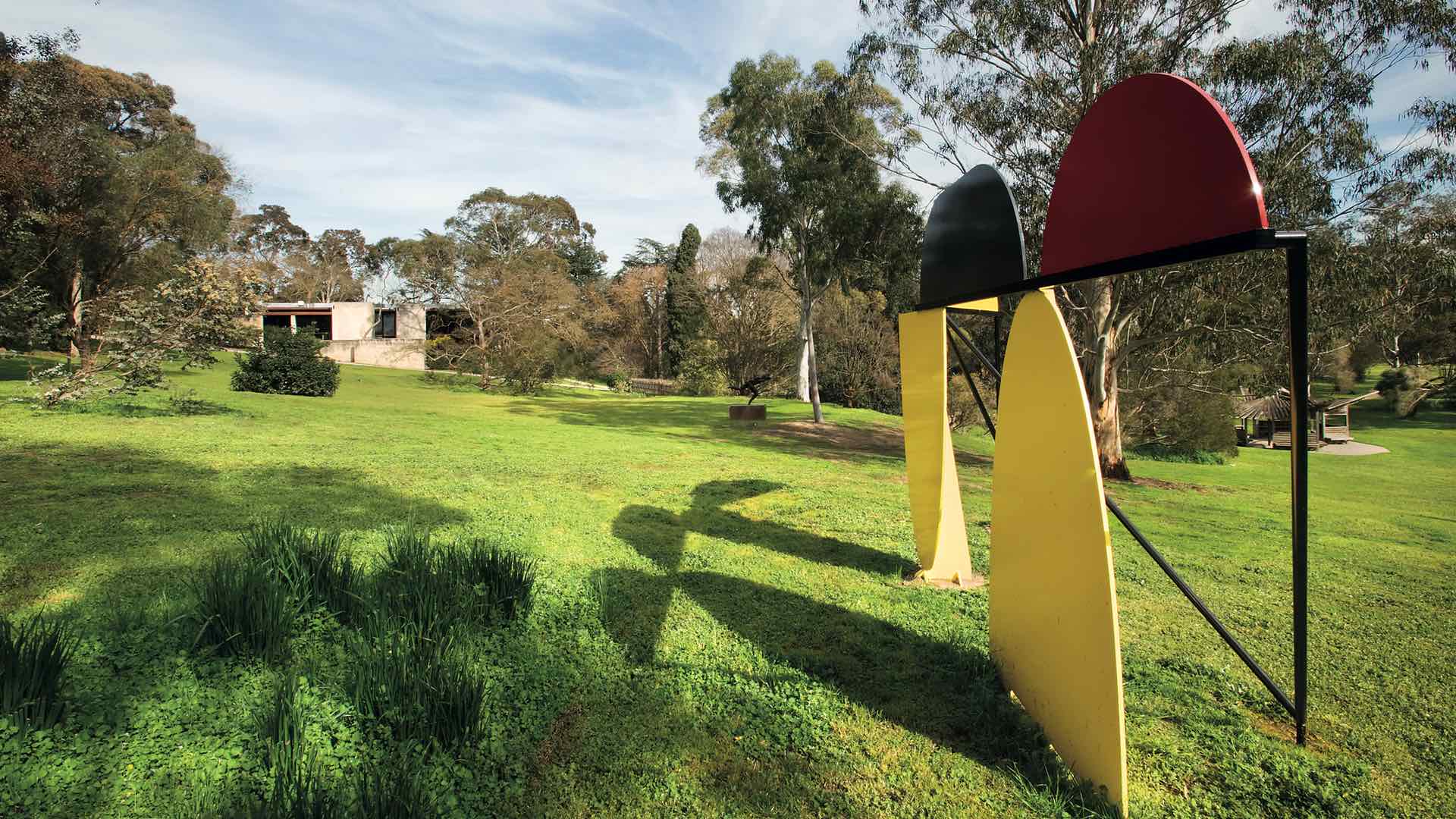 While you never forget how to ride a bike, your body might be a tad unkind if you don't move from the couch enough. Blow the cobwebs off your two-wheeler and get that body moving again, starting with this short 5-kilometre track. Start at Banksia Park and follow the fruit trees and gums along the Yarra River and into Heide Sculpture Park. Whizzing past contemporary sculptures, it's not a bad way to get active and see some art at the same time. 

Top image: Roberto Seba/Visit Victoria. 
Published on March 14, 2019 by Shannon McKeogh