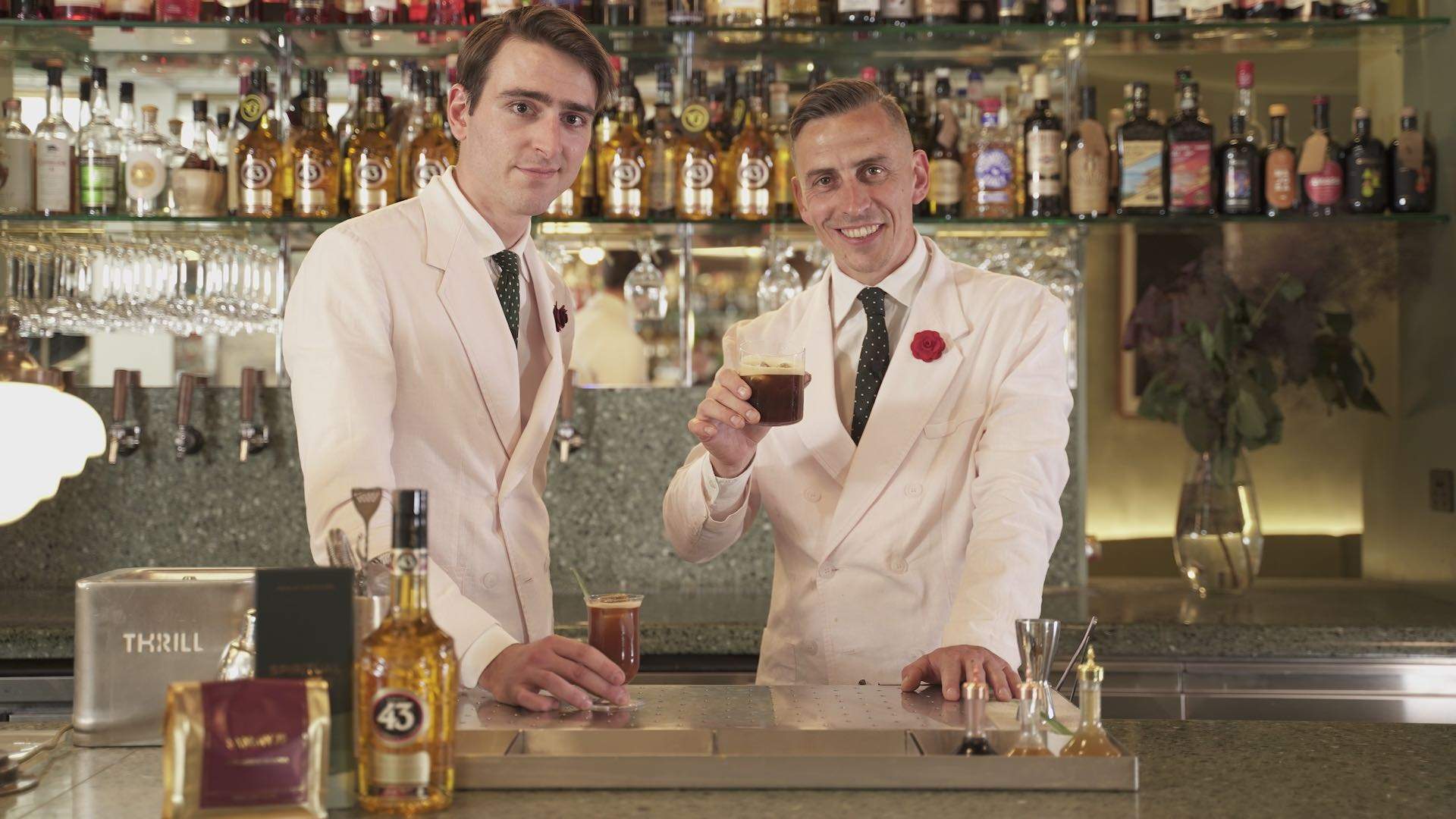 Two easy coffee-based cocktails to add to your repertoire
Barista Meets bartender
When it comes to cocktails, is there a more universally loved combination than coffee and alcohol?
If there is, we reckon you'd be hard-pressed to find it. And while these drinkable bedfellows might be best known for the espresso martini, there are a host of other ways that they can come together in velvety smooth cocktails.
One ingredient to add to your arsenal to make a coffee-based cocktail: Licor 43. With its complex balance of 43 secret ingredients, the Spanish liqueur is an aromatic and deliciously versatile way to add extra body to a cocktail. And it pairs perfectly with coffee.
To help us out with some recipes, we've enlisted bartender Claudio Bedini and barista Giorgio Gervasoni from Sydney CBD espresso and cocktail bar Sammy Junior. Their task: shake up one Licor 43 and espresso-based cocktail each. How did they get on? Scroll through to find out — and watch the video at the bottom to see their creations come to life.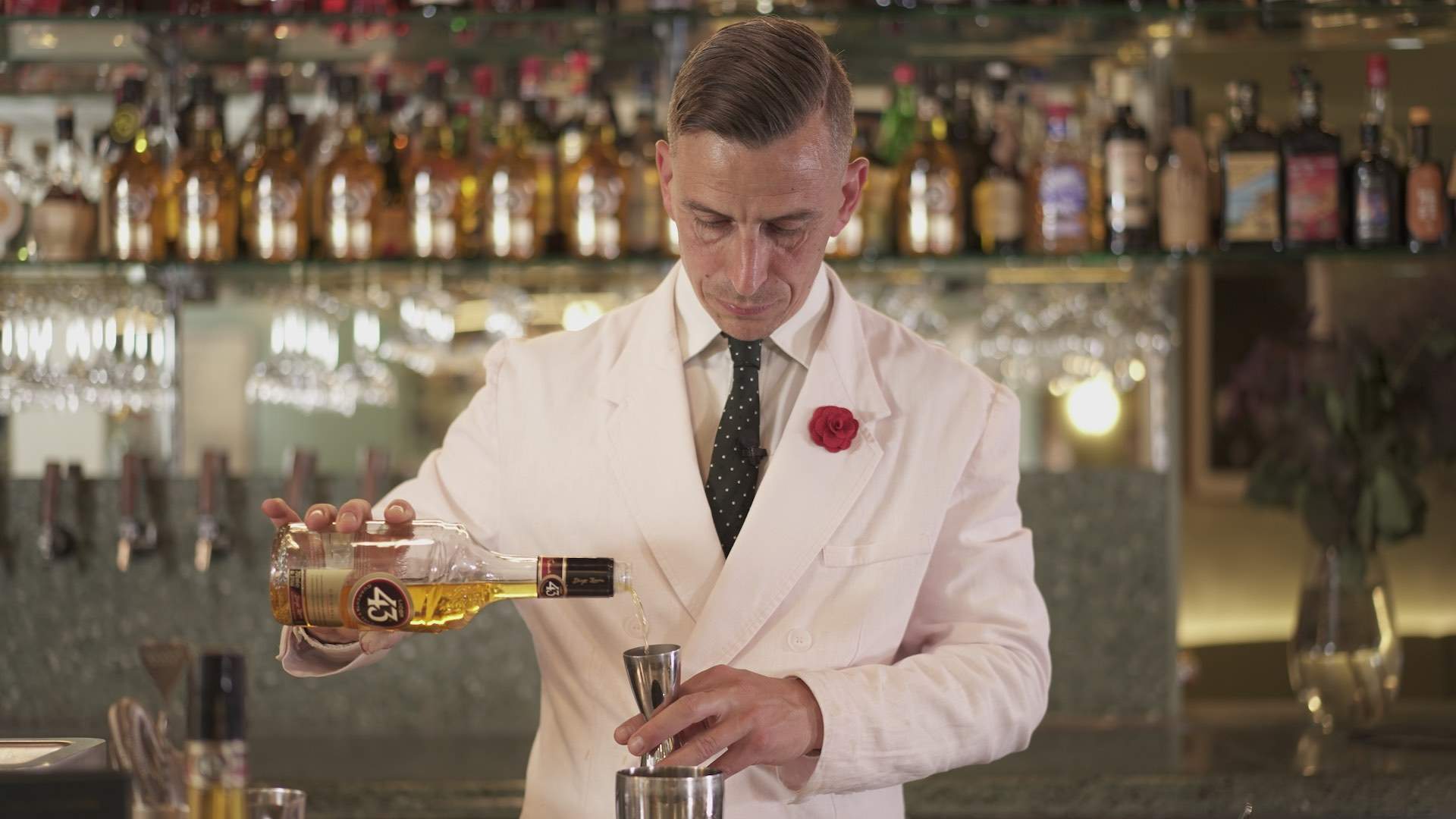 Bartender Claudio Bedini's
Espresso 43
Licor 43's signature cocktail only needs two ingredients to come together. Don't be fooled by its simplicity, though — and don't be surprised if this full-bodied tipple becomes your next go-to.
ESPRESSO 43
Ingredients
30ml Licor 43
1 shot of espresso
Ice cubes
Method
This is as easy as it gets. After you make your espresso, pour the hot coffee and shot of Licor 43 into a cocktail shaker and top with ice cubes. Shake it well until there's a frothy head, then strain the drink into a short glass filled with ice.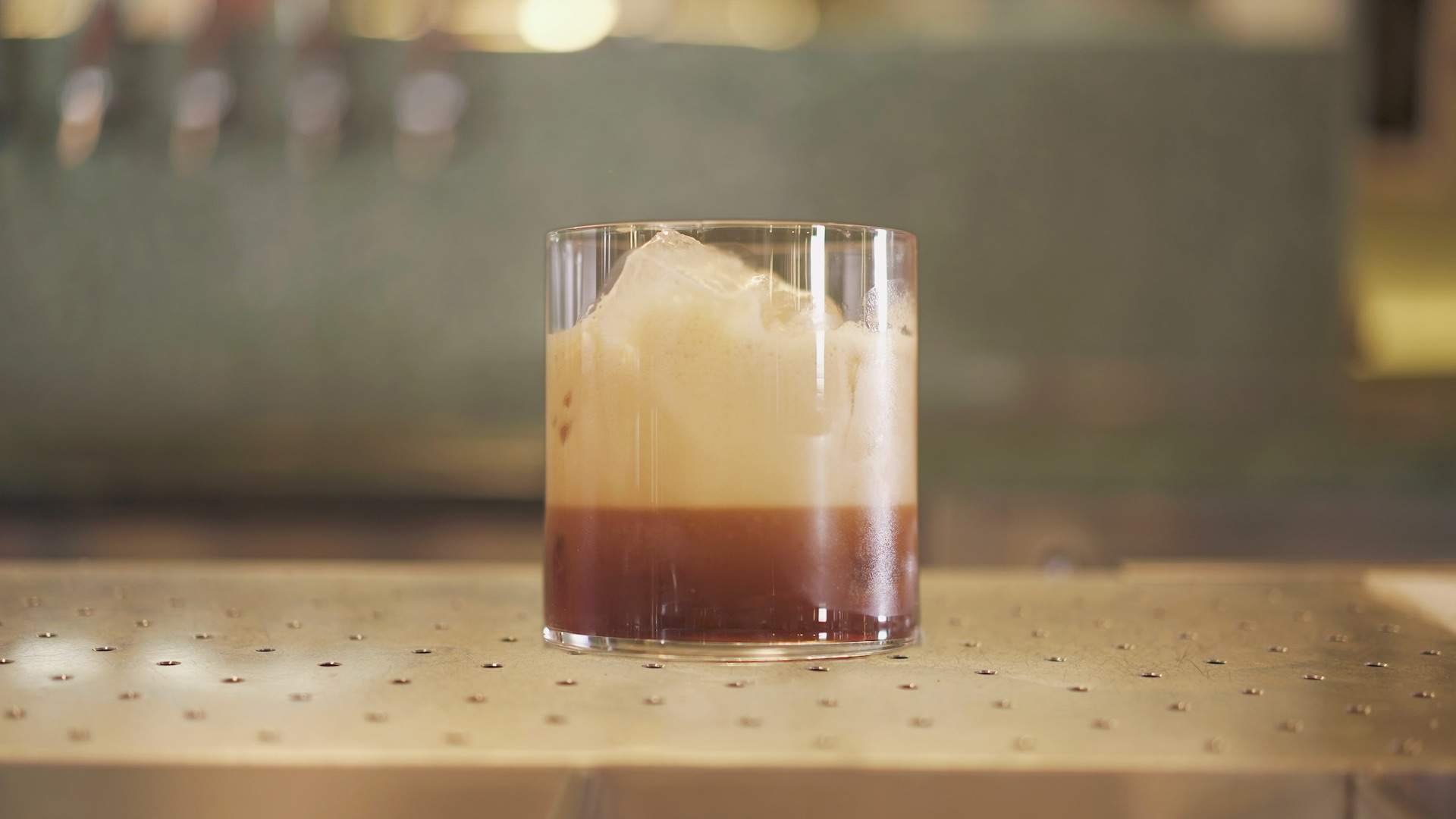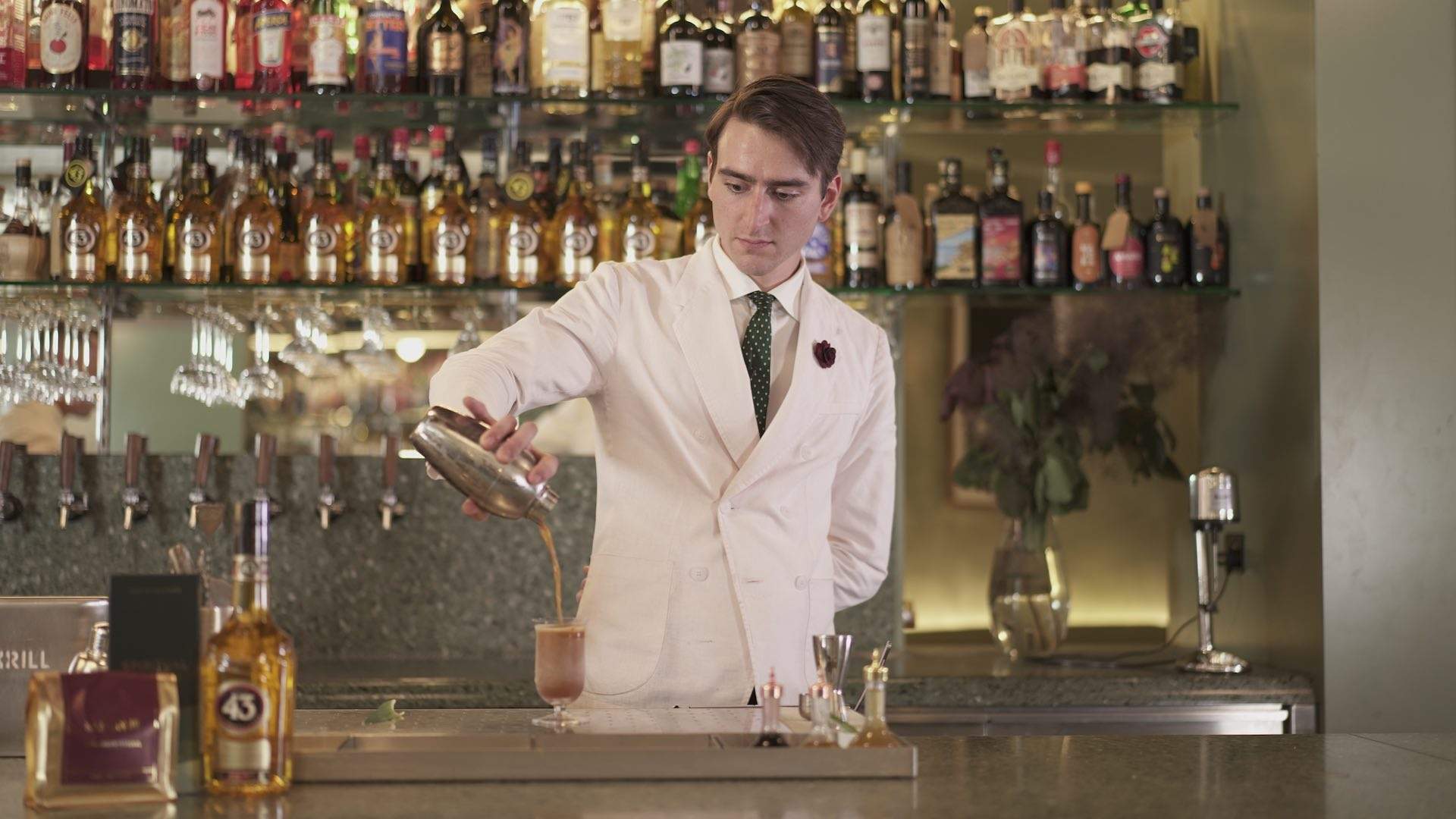 Barista Giorgio Gervasoni's
Jardin del Eden
Coffee cocktail but make it fruity? Yes sir. Gervasoni's creative concoction might read like a summer-ready tipple but we reckon it'd be a great choice at any time of the year.
JARDIN DEL EDEN
Ingredients
25ml Licor 43
25ml pineapple rum
10ml Campari
1 shot of espresso
60ml pineapple juice
Pineapple leaf to garnish
Method
Prepare your espresso shot and pour the hot coffee into a cocktail shaker along with the other ingredients and fill it with ice cubes. Shake well and pour into a tall glass. Finish with a pineapple leaf garnish and drink immediately.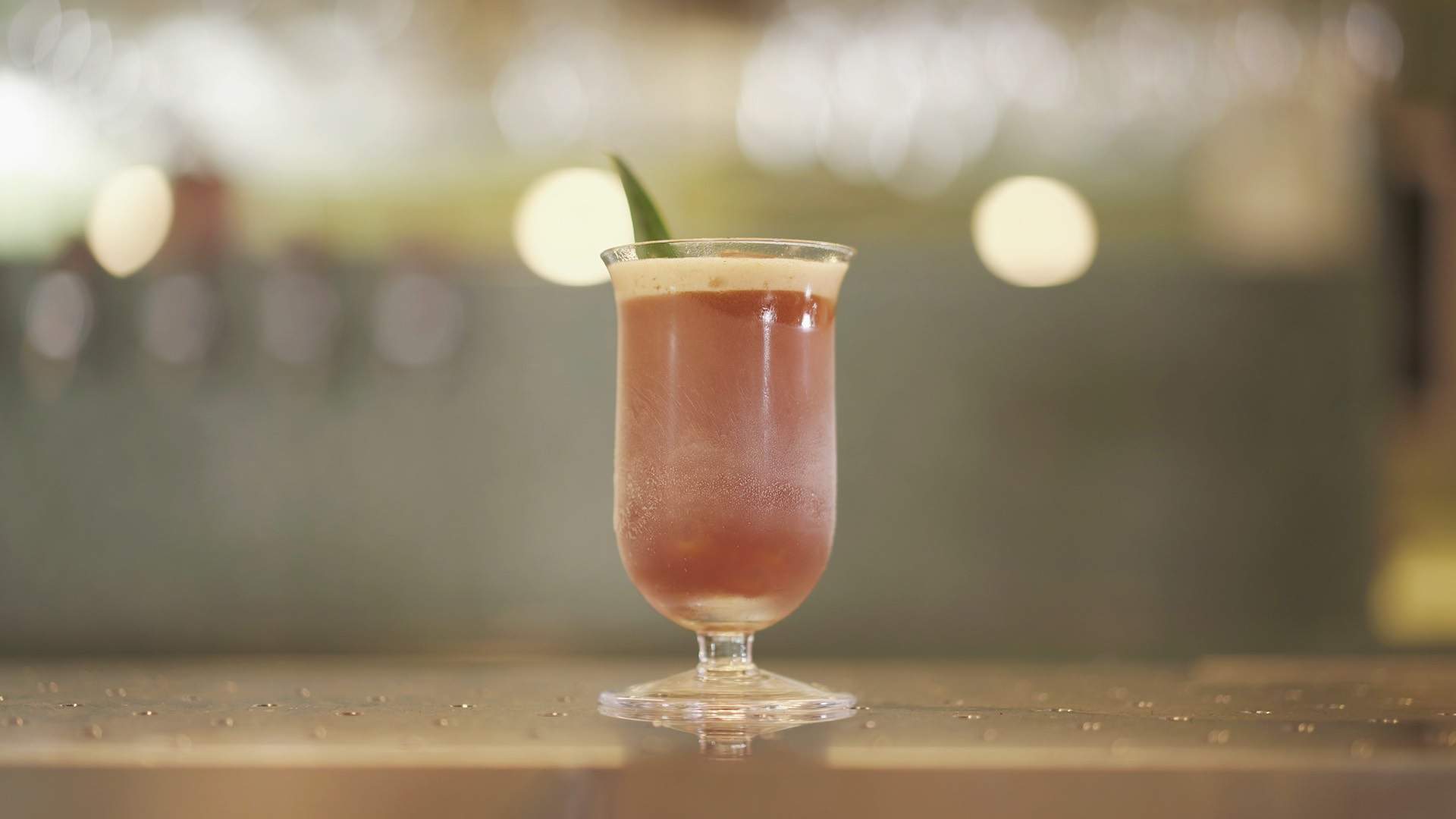 Feeling inspired? For more great ways to experience Licor 43, head to the website.
Concrete Playground Trips
Book unique getaways and adventures dreamed up by our editors