Artist Bruce Munro Is Bringing Two New Dazzling Light Installations to the NSW-Victorian Border
A two-part project with works planned for either side of the Murray River, 'Light/State' marks the artist's next luminous large-scale spectacular.
If you were after any confirmation of Bruce Munro's talents, you need only look at the roaring success of his spectacular Red Centre installation, Field of Light. Experienced by more than 450,000 visitors during its first three years lighting up Uluru, the large-scale work's stay was extended twice, before it was confirmed it would be sticking around indefinitely.
Now, the internationally acclaimed visual artist is bringing some of that luminous magic down south, by way of two new site-specific outdoor art installations set to grace the banks of the Murray River. Comprising one work on the Victorian side of the border and another in New South Wales, Light/State is a multimillion-dollar, two-part project that's anticipated to have visitors flocking in their hundreds of thousands.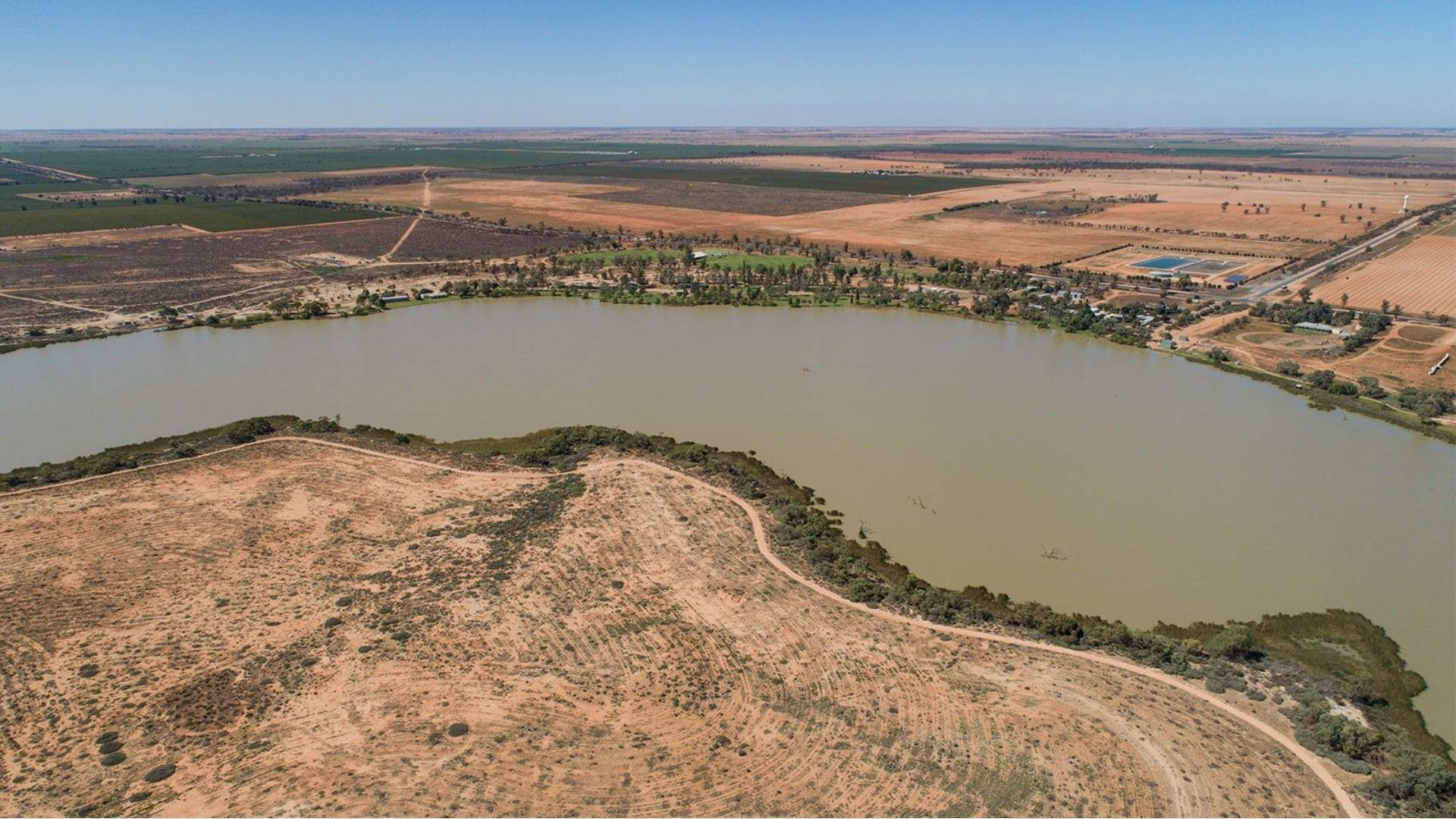 First up will be the Victorian phase of the production, known as Trail of Light. Making its home on the western banks of Lake Cullulleraine, this one takes the form of an immersive walking trail, guiding audiences through a stunning landscape featuring 12,550 glowing 'fireflies'. Work has already begun on the installation, which will feature a total of more than 301,200 flickering points of light once it's completed in late 2023.
Across the river, the town of Wentworth will play host to sibling work, Munro's Fibre Optic Symphony Orchestra. Set to clock in at around 220 metres wide, the installation is made up of 108 fibre optic light columns, each arranged around a classic Hill's Hoist clothesline. The colour-changing lights will pulse and glow in time to the accompanying soundscape, translating music into a rainbow of hues. The work is slated for completion in mid 2024.
Bruce Munro has created more than 45 large-scale installations worldwide, often pulling inspiration from the shared human experience and responding to the natural landscape.
Bruce Munro's 'Light/State' will comprise two parts — 'Trail of Light' is set to open at Lake Cullulleraine from late 2023, while 'Fibre Optic Symphony Orchestra' will launch in Wentworth in mid 2024.
Top image: 'Field of Light', Tourism Central Australia
Concrete Playground Trips
Book unique getaways and adventures dreamed up by our editors