ARTS & ENTERTAINMENT
The Creators of Those Eerie Shipping Container Events Have Brought Back Their At-Home Experiences
Tune in for thrills and chills at your kitchen table.
They're the masters of immersive thrills, such as smash-hit shipping container installations Seance, Coma and Flight. But, as we learned last year, not even the folks at Realscape Productions are immune to the realities of pandemic life. When they were locked down with the rest of Melbourne the first time around, they put their nerve-jangling real-life projects on hiatus — and teamed up with UK creators Darkfield on three brand-new audio experiences that fans could enjoy from the comfort of home.
With Melbourne currently experiencing a case of stay-at-home deja vu, Realscape and Darkfield are bringing their trio of audio shows back — just for the duration of the current lockdown. Sick of looking at the TV and checking the exposure sites list? Already had your two hours of exercise for the day? Now you've got something else to put on your to-do list: getting creeped out just by listening. You can also nab a ticket if you're located elsewhere around the country.
While Double, Visitors and Eternal are all designed to be delivered remotely, they're also geared to be every bit as eerie and unsettling as their IRL predecessors. With Double, for instance, you'll be plunged into an immersive experience that's meant to perplex the senses — this time, with the use of a 360-degree binaural sound that's played through your own headphones. Inspired by the Capgras delusion, a condition which sees a sufferer convinced that a loved one has been replaced by an imposter (sometimes an evil-intentioned one), it requires a two-person set-up, with players seated across a table from each other. The pair of you will then tune into a special 20-minute broadcast, at the exact time as hundreds of other players across the country. And there's just one rule to follow: everyone has to be who they say they are.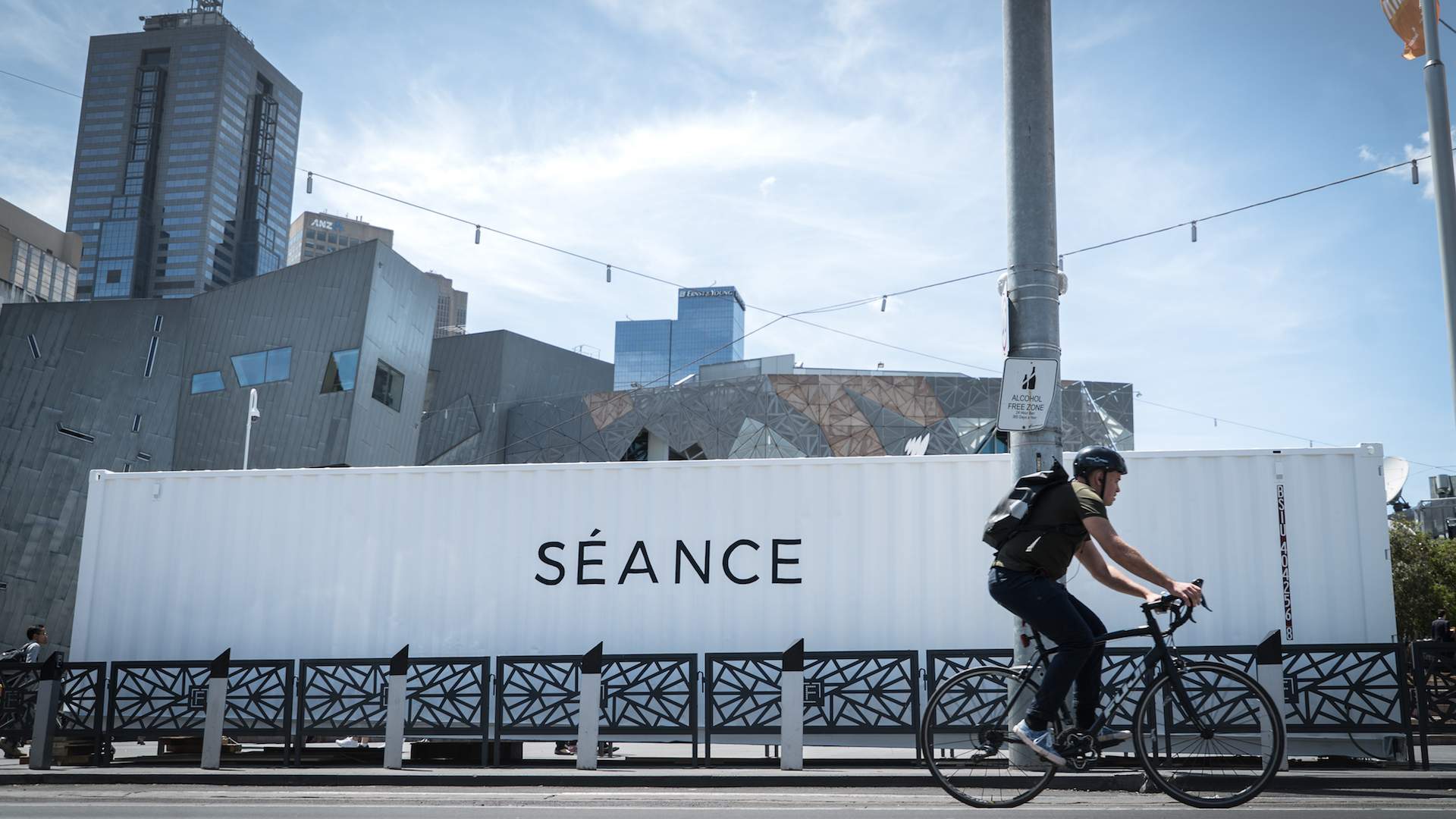 Visitors uses the same sound setup, and is also designed for two people to listen to at once. It starts with another two folks as well: a dead couple who invite themselves into the your home. They're eager to escape their current state, even if only temporarily. "We didn't know where else to go," they'll tell you — and then you'll each hear two different sides of the story.
Only Eternal is designed to be heard on your lonesome. It's inspired by Bram Stoker's Dracula, aka one of the best horror novels ever written (and certainly the best vampire novel), and you're meant to play it while you're alone in bed. Originally commissioned by Ireland's Bram Stoker Festival, the 20-minute-long experience explores the allure of living forever — and will get you pondering what you'd willingly do to avoid death. The uneasiness everyone feels when they hear something go bump in the night also plays a part, because that's just the kind of sensation the production aims to conjure up.
At the time of writing, all three productions will be available to listen to until Thursday, June 3 — with lockdown currently set to end at 11.59pm that evening. And, if you want to make a night of it, you can get access to the trio with one $40 ticket.
Double, Visitors and Eternal are available to listen to until Thursday, June 3. For more information and to buy tickets, head to the Darkfield website.
Images: Alex Purcell
Published on May 31, 2021 by Sarah Ward