Margot Robbie and Brad Pitt Wreak Jazzy Havoc in Golden Age Hollywood in the First 'Babylon' Trailer
Jazz-loving 'Whiplash' and 'La La Land' filmmaker Damien Chazelle is back with a tale of ambition and excess in early Hollywood.
All That Jazz isn't one of Damien Chazelle's films. It hit cinemas in 1979, six years before the Whiplash and La La Land filmmaker was born, so it can't be. But the Oscar-winning writer/director sure has taken those three words to heart. With the exception of his last flick until now, 2018's Neil Armstrong biopic First Man, Chazelle adores all that jazz — and he adores pumping it through his movies, too. So, returning to the big screen after making jazz club drama The Eddy for Netflix in 2020, of course he's heading back to an era in history known as the jazz age.
Babylon dances through Hollywood's Golden Age with a jazz (what else?) soundtrack, following Margot Robbie and Brad Pitt as they wreak havoc throughout Tinseltown. Robbie (The Suicide Squad) plays Nellie LaRoy, a 1920s actor. After winning an Oscar for Once Upon a Time in Hollywood — set in a different era of Los Angeles' past — Pitt (Bullet Train) plays Jack Conrad, an industry veteran. As the decade comes to an end and Hollywood changes, the two characters have much to grapple with in this tale of ambition and excess.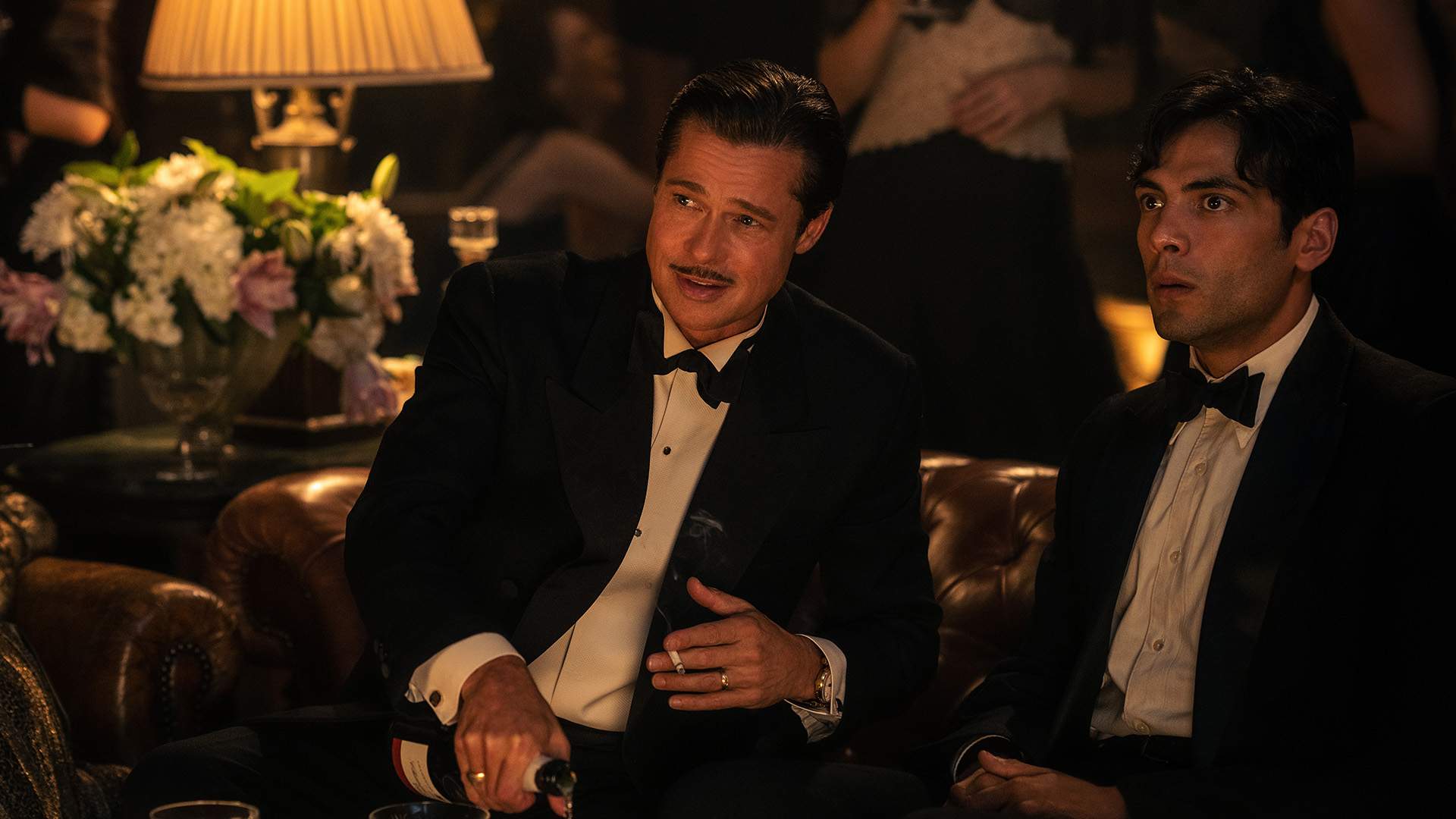 As the just-dropped first trailer makes plain, they have plenty of parties to attend, too — decadently staged affairs that look right out of The Great Gatsby, or at least as if Chazelle is channelling his inner Baz Luhrmann. And if you weren't already thinking that anyway, up pops Tobey Maguire in only his fifth movie role since The Great Gatsby. (Also on his resume since then: the wholly unrelated 2014 TV series The Spoils of Babylon).
Since capturing Hollywood's attention back in 2014 with Whiplash, Chazelle hasn't been known for holding back — and in a trailer that opens with Robbie and a table of drugs, ends with her fighting a snake, gleams with golden sights in-between, and splashes around so much alcohol that you're forgiven for feeling a little boozy while watching it, that's clearly the case with Babylon.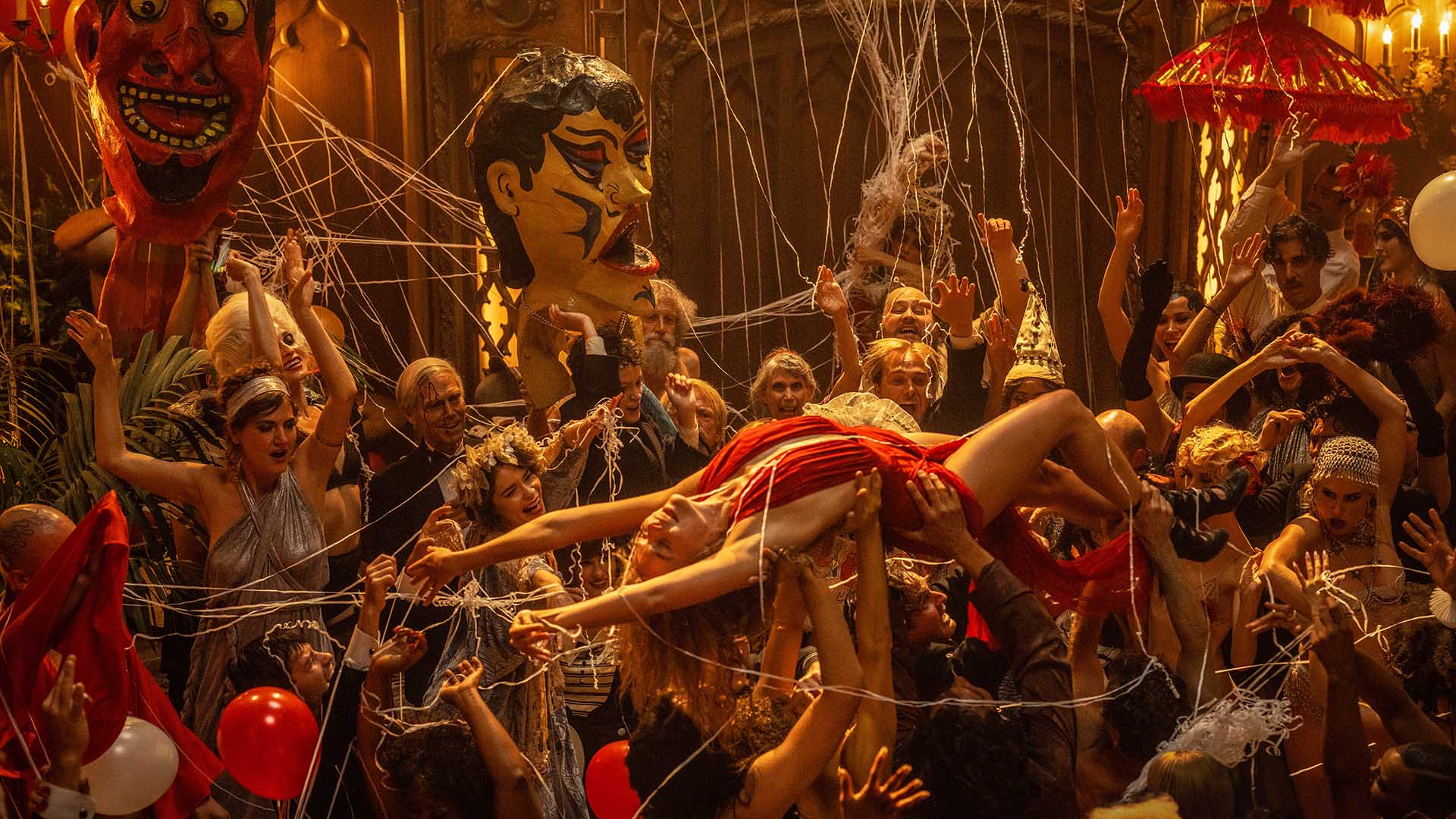 The official plot synopsis promises to "trace the rise and fall of multiple characters during an era of unbridled decadence and depravity in early Hollywood" — and if that's your tempo, the end result hits cinemas in January 2023.
Also among the cast: a massive who's who of Hollywood today, including Diego Calva (Narcos: Mexico), Jean Smart (Hacks), Jovan Adepo (The Stand), Li Jun Li (Sex/Life), PJ Byrne (The Boys), Lukas Haas (Widows), Olivia Hamilton (First Man), Max Minghella (The Handmaid's Tale), Rory Scovel (Physical), Katherine Waterston (The Third Day), Red Hot Chili Peppers' Flea (Obi-Wan Kenobi), Eric Roberts (The Righteous Gemstones), Ethan Suplee (Dog), Samara Weaving (Nine Perfect Strangers) and Olivia Wilde (Don't Worry Darling).
Check out the trailer for Babylon below:
Babylon releases in cinemas Down Under on January 19, 2023.
Images: courtesy of Paramount Pictures.
Concrete Playground Trips
Book unique getaways and adventures dreamed up by our editors