Teen Chaos Australian-Style: Netflix's New 'Heartbreak High' Serves Up Far More Than Just Nostalgia
Every 90s kid's homegrown after-school favourite is back with a Gen Z focus — and it's just as addictive as ever.
Canada had Degrassi. Britain had Press Gang. For for seven seasons, 210 episodes and a whole heap of "rack off"s between 1994–99, Australia had Heartbreak High. It's the show that turned Callan Mulvey's Drazic into an icon, actually resembled the multicultural country its homegrown audience experienced every day, and lived and breathed 90s teen angst along with its after-class viewers. Once its instantly catchy opening-credits theme started each episode, it cycled through the same taboos and troubles that every high school-set drama does, and weathered the same schoolyard ups and downs as well — but it was unmistakably and unashamedly Aussie from its accents and Sydney setting to its attitude and vernacular.
The OG Heartbreak High wasn't just another snapshot of adolescent chaos; it was a mirror. Dropping on Netflix on Wednesday, September 14, the revival is now another generation's looking glass. It's also a welcome blast from the past for everyone who grew up with the original or managed to track it down afterwards (wearing out old VHS tapes, perhaps, before it hit Netflix itself); however, it's never just that, not even for a second.
Initially a spinoff from the Claudia Karvan- and Alex Dimitriades-starring 1993 movie The Heartbreak Kid, which adapted the 1987 play of the same name, Heartbreak High returns with Gen Z at its core and a spicier vibe to match. This new batch of Sydney high schoolers don't just watch Euphoria, Sex Education and Never Have I Ever, the shows that Heartbreak High circa 2022 easily slots alongside — they're now at the centre of Australia's version, all while listening to a Triple J soundtrack, working at Harry's Cafe de Wheels, avoiding eshays and talking about bin chickens.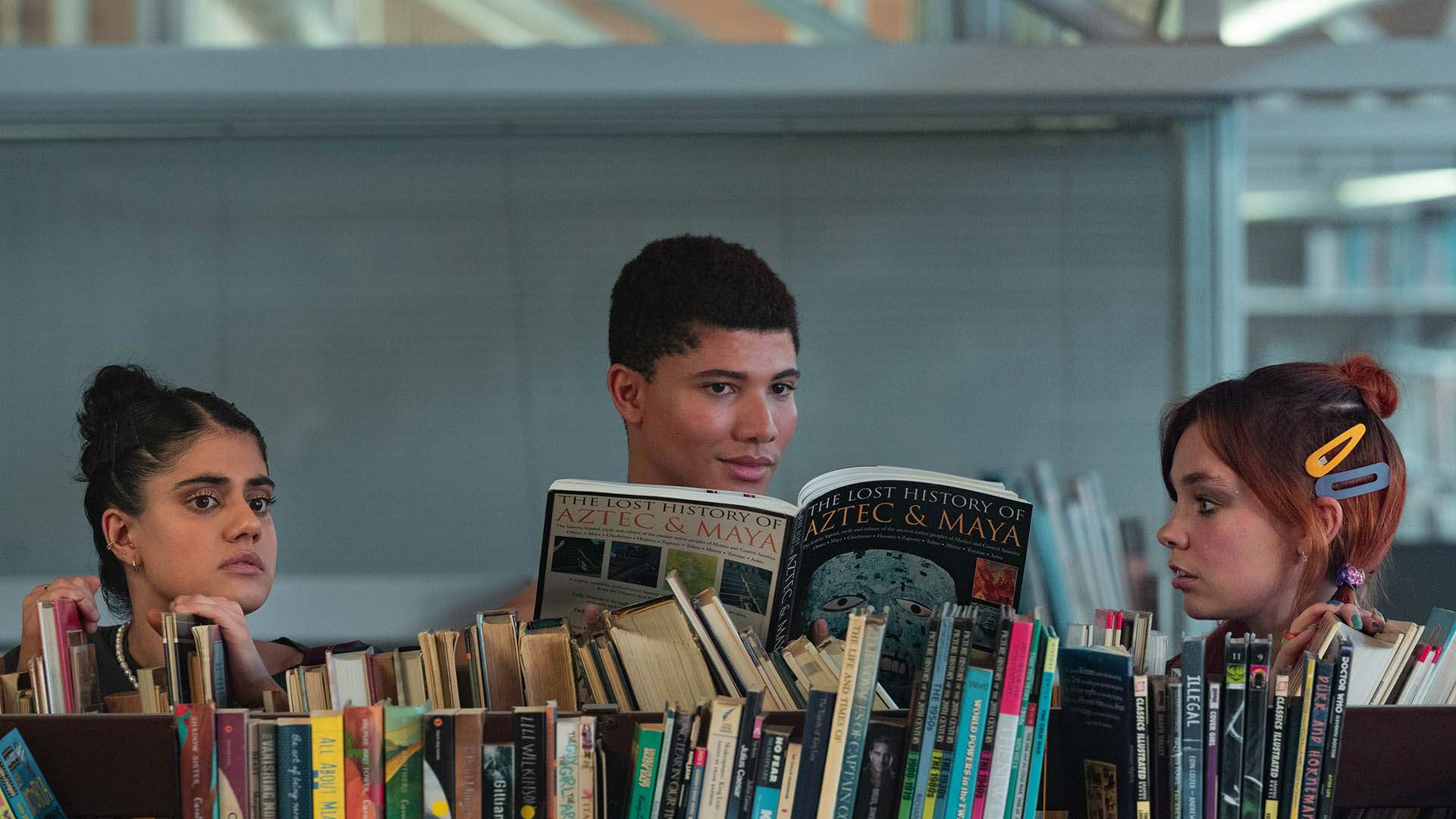 Teen-focused dramas always reflect the generation they're made for, and the returning Heartbreak High is no different. Today's high school-set shows often come with more than a few nods backwards as well, though. Just like Beverly Hills, 90210, Saved by the Bell and Gossip Girl before it — like Degrassi's multiple go-arounds across more than four decades now, including a new take that's set to land in 2023 — Heartbreak High 2.0 knows it has a history and doesn't dream of pretending otherwise. 90s worship is in fashion anyway, so all those Doc Martens, nose rings, baggy jeans, slip dresses and oversized band t-shirts not only could've adorned the initial show's cast, but prove a natural fit this time around.
Sporting such decade-crossing attire is a fresh-faced — and fresh-to-the-franchise — cohort of Hartley High students. The years and teens have changed, but the location, like plenty of the outfits, remains the same. When the eight-episode new season begins, Amerie (Ayesha Madon, The Moth Effect) and Harper (Asher Yasbincek, How to Please a Woman) are life-long best friends, but their sudden rift after a drunken night at a music festival changes everything. Amerie doesn't know why Harper has suddenly shaved her head, let alone cut all ties with her. She's just as shocked when the mural they've graffitied in an unused school stairwell, chronicling who's dated, had a crush on and slept with who among the year 11s, is scandalously outed.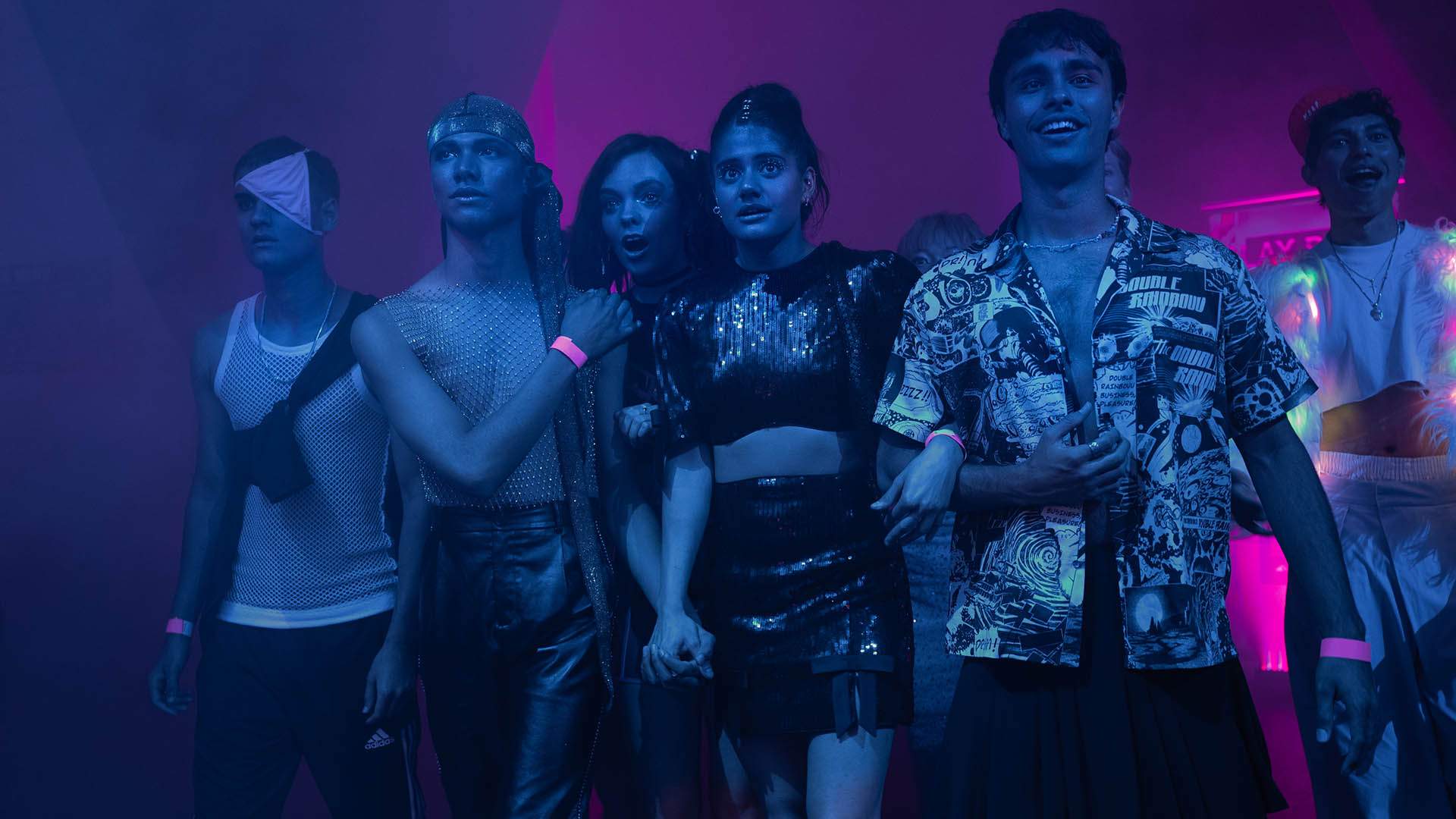 That "incest map", whether one of Amerie's classmates received a "tongue punch in the fart box", if another has a "lazy kebab vagina", the pink dildo stuck to the school basketball hoop's backboard: there isn't just one sign that Heartbreak High isn't in the 90s anymore, let alone on Network Ten or the ABC; there's a whole classroom full of them. Where the initial series was groundbreaking in its cultural and class diversity at a time when the overwhelmingly white casts of Home and Away and Neighbours otherwise monopolised Aussie screens, navigating almost exclusively middle-class existences, creator Hannah Carroll Chapman (The Heights) ensures that her version is equally as inclusive — and frank — when it comes to gender, sexuality and neurodiversity.
Principal Woodsy (Rachel House, Baby Done) isn't impressed by her students' candour, however, sending every Hartley attendee named on the map to an after-hours sexual literacy tutorial. Also in the group: the non-binary Darren (screen first-timer James Majoos) and their bestie Quinni (Chloe Hayden, Jeremy the Dud), who has autism — and who now comprise Amerie's new support system. Hartley heartthrob Dusty (Josh Heuston, Thor: Love and Thunder), his smug pal Spider (Bryn Chapman Parish, Mr Inbetween) and resident comic relief Ant (debutant Brodie Townsend) are all roped in, too. So is the pink-haired Sasha (Gemma Chua-Tran, Mustangs FC), her ex-turned-bestie Missy (fellow newcomer Sherry-Lee Watson), and mullet-wearing drug dealer and food delivery driver Ca$h (Will McDonald, Home and Away), plus Bundjalung boy, basketballer and new Hartley arrival Malakai (Thomas, Troppo).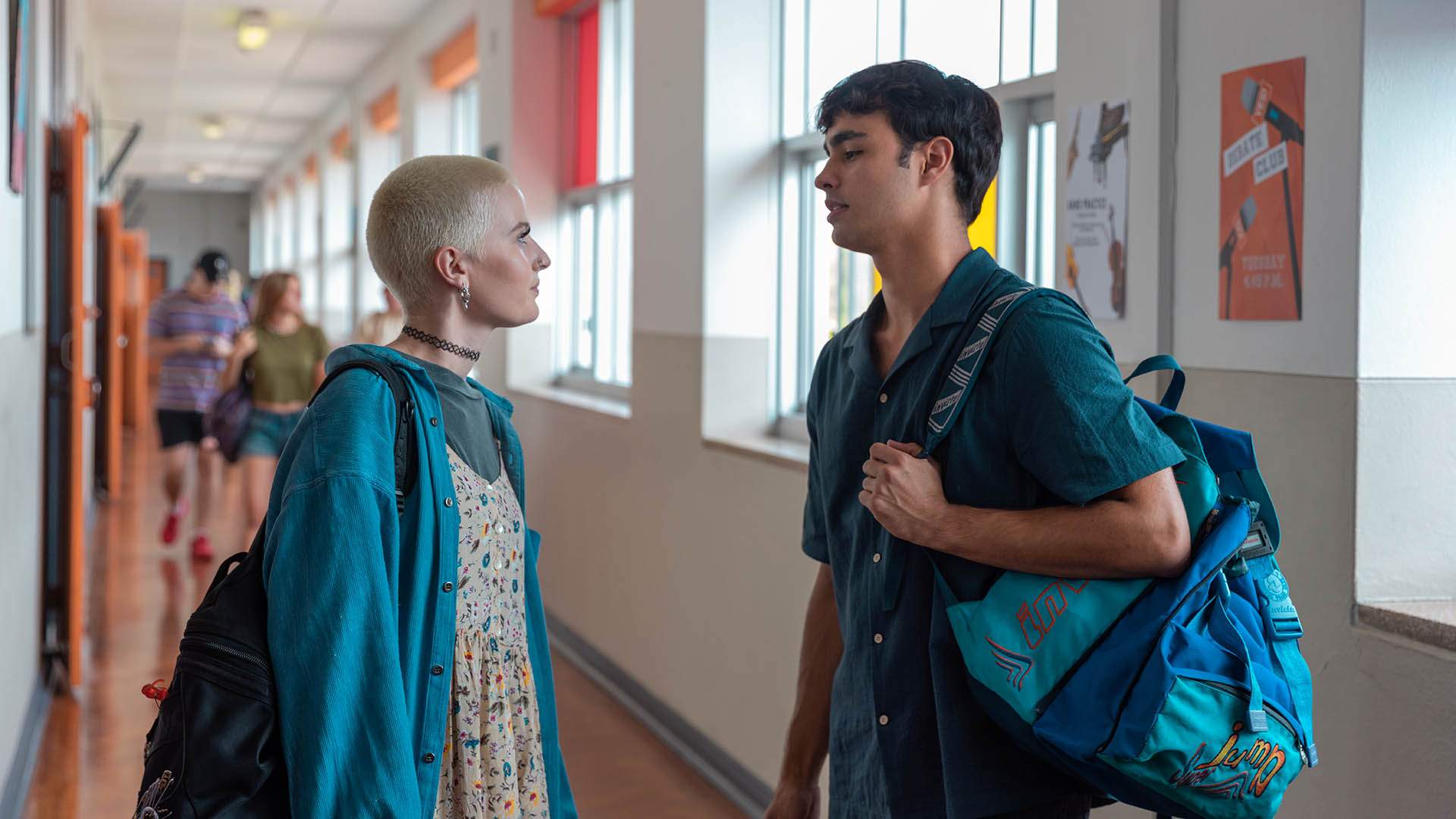 Throw any motley crew of high schoolers together and familiar issues and struggles will arise, as all of Heartbreak High's peers — then and now — can attest. Although no one becomes a teen mother here, recent fellow Aussie series Bump also casts a shadow (and not just because it stars The Heartbreak Kid's Karvan among the parents). That show hews softer and smoother, while this one skews glossier and racier. At first, it feels like the OG Heartbreak High's rawness and grit might've been buffed away. But as the series charts the fallout from Amerie and Harper's feud, the reasons behind it, and a new wave of hookups and controversies — as well as parties and pairings — it finds its own intensity.
Come for the instant nostalgia, stay for an old favourite firmly seen with fresh eyes: that's the revived Heartbreak High experience. Some recognisable names pop up, but overtly winking and nudging to 90s viewers definitely isn't the show's point. It can't be; teen chaos doesn't rack off but rather gets handed down through time, just as this series now has. Spanning everything from consent and crime to drugs and police brutality, there's more than enough adolescent mess and stress to go around again. Viewers don't have a moment to waste wondering if old faces will return anyway, given how dynamic the new cast is — Madon, Majoos and Hayden make a terrific lead trio, and Weatherall, McDonald and Yasbincek in particular turn in beautifully complicated performances — and how addictive their characters' dramas prove.
Check out the trailer for Heartbreak High below:
Heartbreak High streams via Netflix from Wednesday, September 14.
Images: Mark Rogers / Lisa Tomasetti / Elise Lockwood, Netflix.
Concrete Playground Trips
Book unique getaways and adventures dreamed up by our editors