FOOD & DRINK
Melbourne's Best Degustations Under $100
Sample a large chunk of the menu without breaking the bank.
There's nothing like going all out on an extravagant feast. But when the time comes to celebrate with a group on different budgets, or to do something special but not too splashy — you'll need some decadent, yet affordable, options in your dining arsenal. Just because your payslip may not scream 'Tuesday night Attica dinner', doesn't mean you can't enjoy a degustation in Melbourne. And there are plenty of next level food experiences that may surprise you (and your wallet).
In fact, several restaurants around our fine city offer tasting menus for less than $100. We've looked to some of our favourite eateries to gift you this handy guide to the more affordable degustations in Melbourne. We know they're not the cheapest dinners in the city, but when it comes to value for money in fine dining, these are top of the crop.

In 2019, celebrated chef Scott Pickett combined his two neighbouring northside venues to create one mega-restaurant that celebrates wining, dining and everything in between. And if you'd like to sample the best of what the Estelle has to offer, all in one session, go straight for the signature four-course tasting menu. Nab one of the ringside seats next to the open kitchen and settle in over dishes boasting plenty of Pickett's trademark contemporary flair. Think, onion and parmesan brioche with creamy stracciatella, puffed beef tendon crisps carrying flavours of sesame and coffee, and Tasmanian Roaring Forties lamb done with radish and nasturtium. If you have extra cash to splash, you can even take your feast to the next level, with the Estelle's $50 beverage pairing.
Cost: Four-course chef's tasting $90, matched wines $50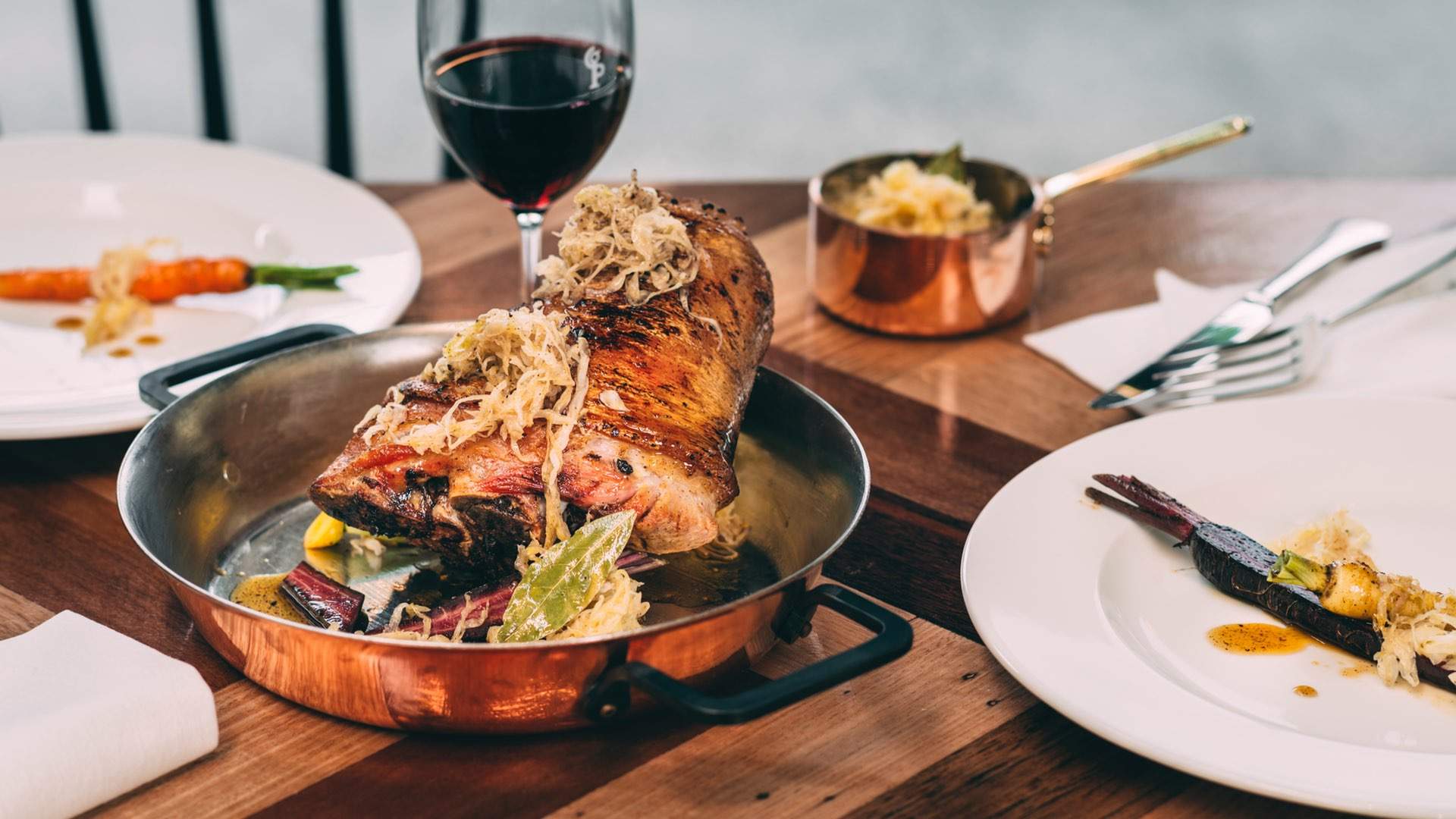 At Copper Pot Seddon, owner and chef Ashley Davis invites diners on a lively jaunt across Europe with food that shows both a deep respect for tradition and a cheeky sense of adventure. A strong focus on seasonality means you can expect a regularly changing menu filled with locally-sourced gold. The five-course 'road trip' menu will send you tripping across borders to great effect, as the likes of Spanish-inspired grilled padron peppers a la plancha gives way to an Italian burrata dish with nectarine and almond, and perhaps a riff on German spatzle served with summer squash and aged gruyere. What's more, you can add on curated beverage matches for an extra $55.
Cost: Road Trip Across Europe $75, beverage pairing $55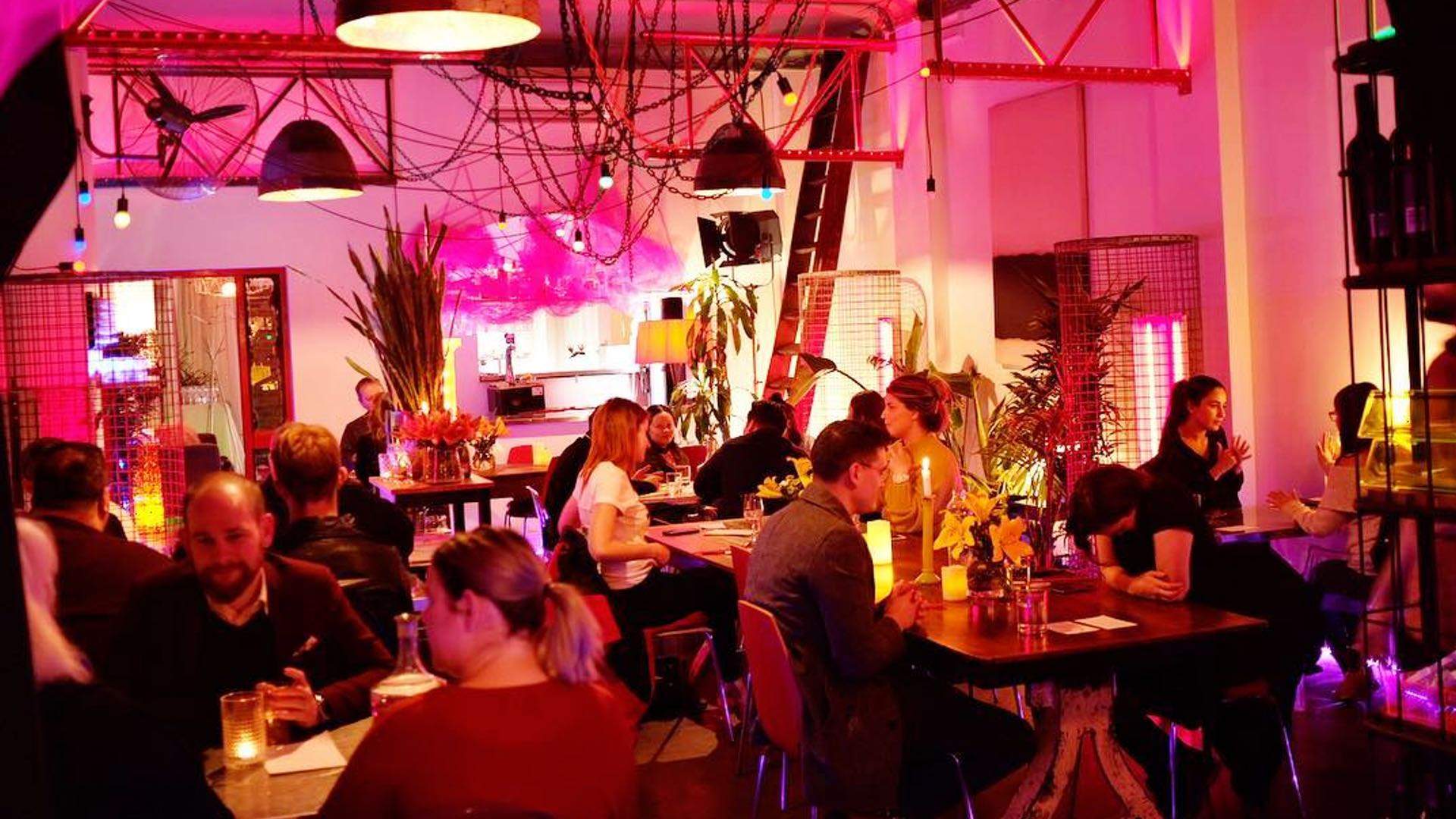 SHU, COLLINGWOOD
Why should carnivores have all the degustation fun? At Collingwood's forward-thinking contemporary Chinese spot Shu, there's a decadent feast for all kinds of culinary persuasions. The vegan degustation ($65) here has none of the animal products, but all of the creativity, plating up ten courses of bold, experimental fare, carefully honed through Shu's series of weeknight vegan dinners ($39). Dishes are cleverly executed and pack a serious visual punch, fusing traditional Sichuan flavours with modern technique. Past adventurous creations have included the likes of hand-rolled charcoal noodles matched with a sesame cream and preserved mustard greens, a dish of savoury beetroot jelly bathed in hot garlic sauce, and a very cute pot plant-inspired veggie roll finished with a black tahini soil.
Cost: Ten-course vegan degustation $65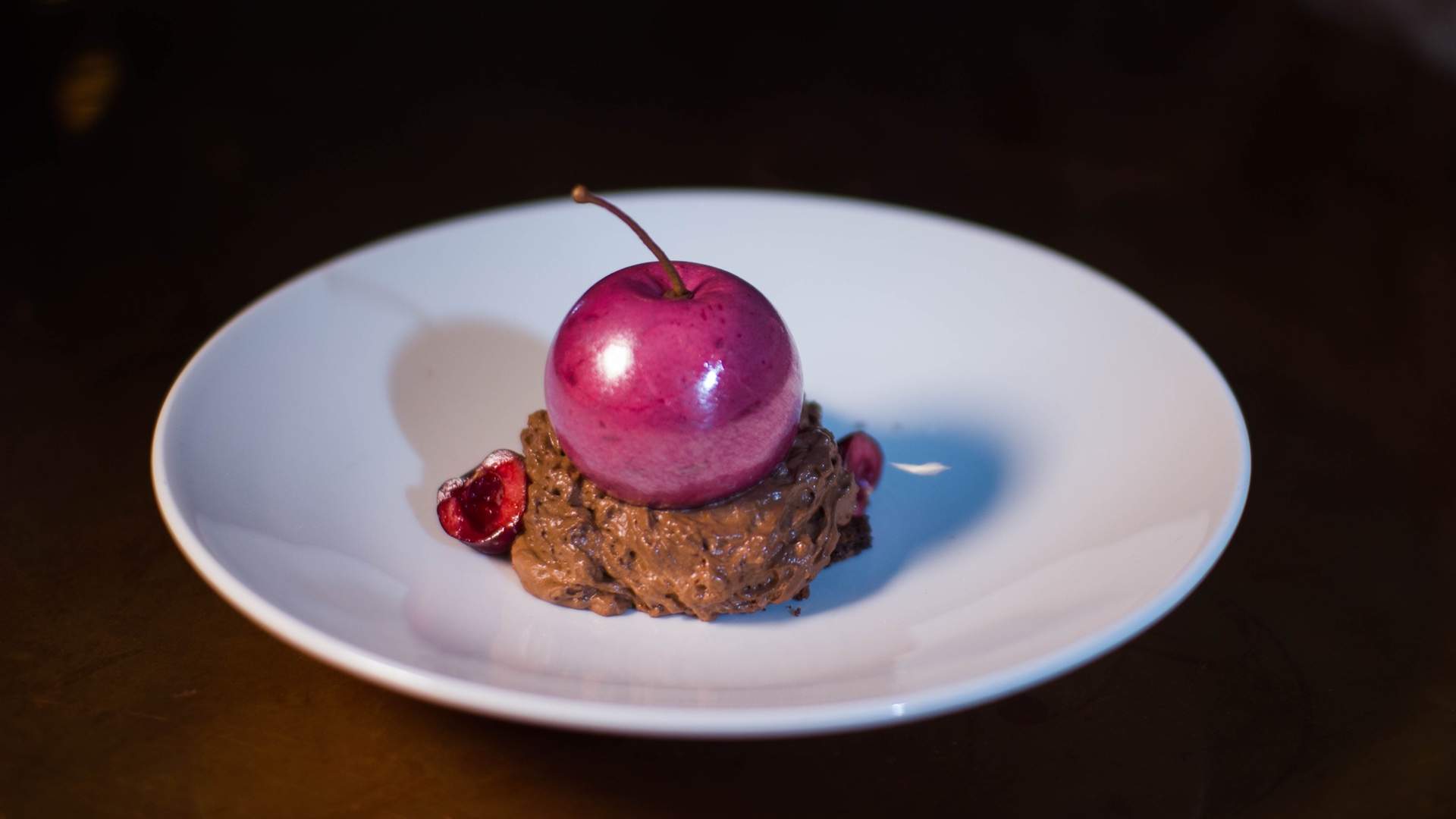 Everything at this cosy neighbourhood wine and cocktail bar tells a story; from the carefully curated drops on the ever-changing list of vino, to each of the beautifully-executed, creatively-charged dishes flying from the kitchen. So for full impact, you'll want to set aside a bit of time and bunker down with some good company to experience the five-course chef's tasting menu, which clocks in at $75 per person. The inclusions change regularly, though current menu hits will give you some idea of what seasonal goodness to expect — raw kangaroo tostadas with bush tomato and an umeboshi mayo, a verjus-braised onion tarte tatin with creme fraiche, and perhaps some smoked sardines served with creamy white bean hummus.
Cost: Chef's menu $75

This popular venture from renowned chef Jessi Singh is a rule-breaking Indian restaurant that likes to stray from tradition. Authenticity might not be on the cards for the most part, but bold flavours certainly are, across an ever-changing menu of contemporary creations. Expect the likes of tandoori paneer sliders, Indian spiced fried chook served with a tempered mustard seed mayo, and a proudly 'unauthentic' butter chicken. If you want to try a bit of everything, order the tasting menu — it's a chef's selection of innovative appetisers, curries, naan, rice and dessert, ringing up at a very reasonable $55 per person. Fancy adding a drinks package? It's an additional $50 for a selection of five wines, or $29 for a trio of beers.
Cost: Tasting menu $55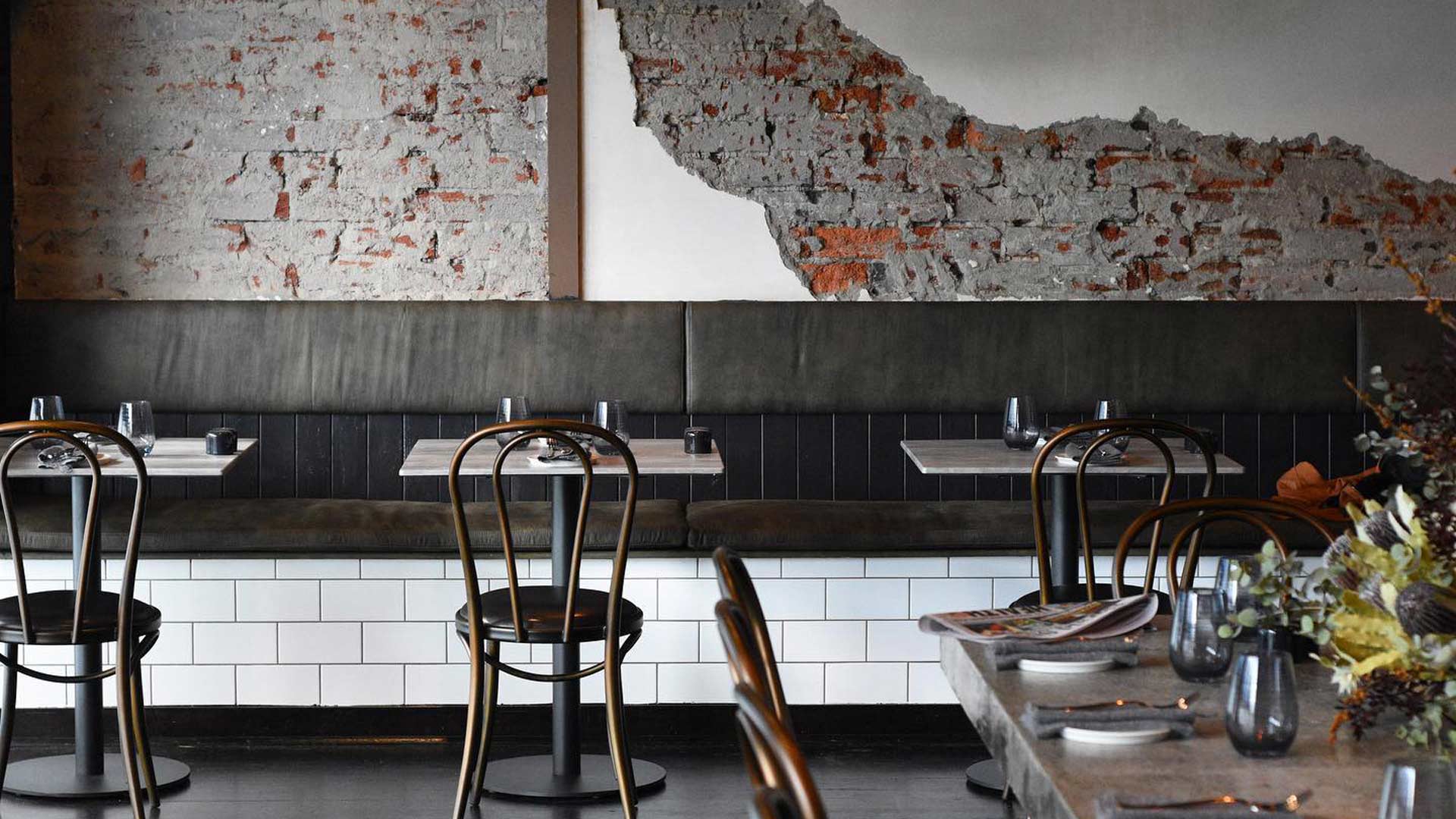 Richmond's friendly neighbourhood osteria likes to keep its flavours honest and unfussy, though always has room for just a little bit of theatre. Here, a hyper-local focus and deep respect for seasonality means you're in for something different every time you visit. And if you fancy tasting the pick of this elegant, open-minded fare, you'll want to get acquainted with the five-course chef's tasting menu. For $95, you'll embark on a journey through the latest and greatest Euro-inspired creations — think, pork and chicken terrine sided with brioche and green tomato chutney, paccheri pasta with a rich wagyu beef ragu, and Abrolhos Island scallops paired with zucchini flowers.
Cost: Chef's tasting menu $95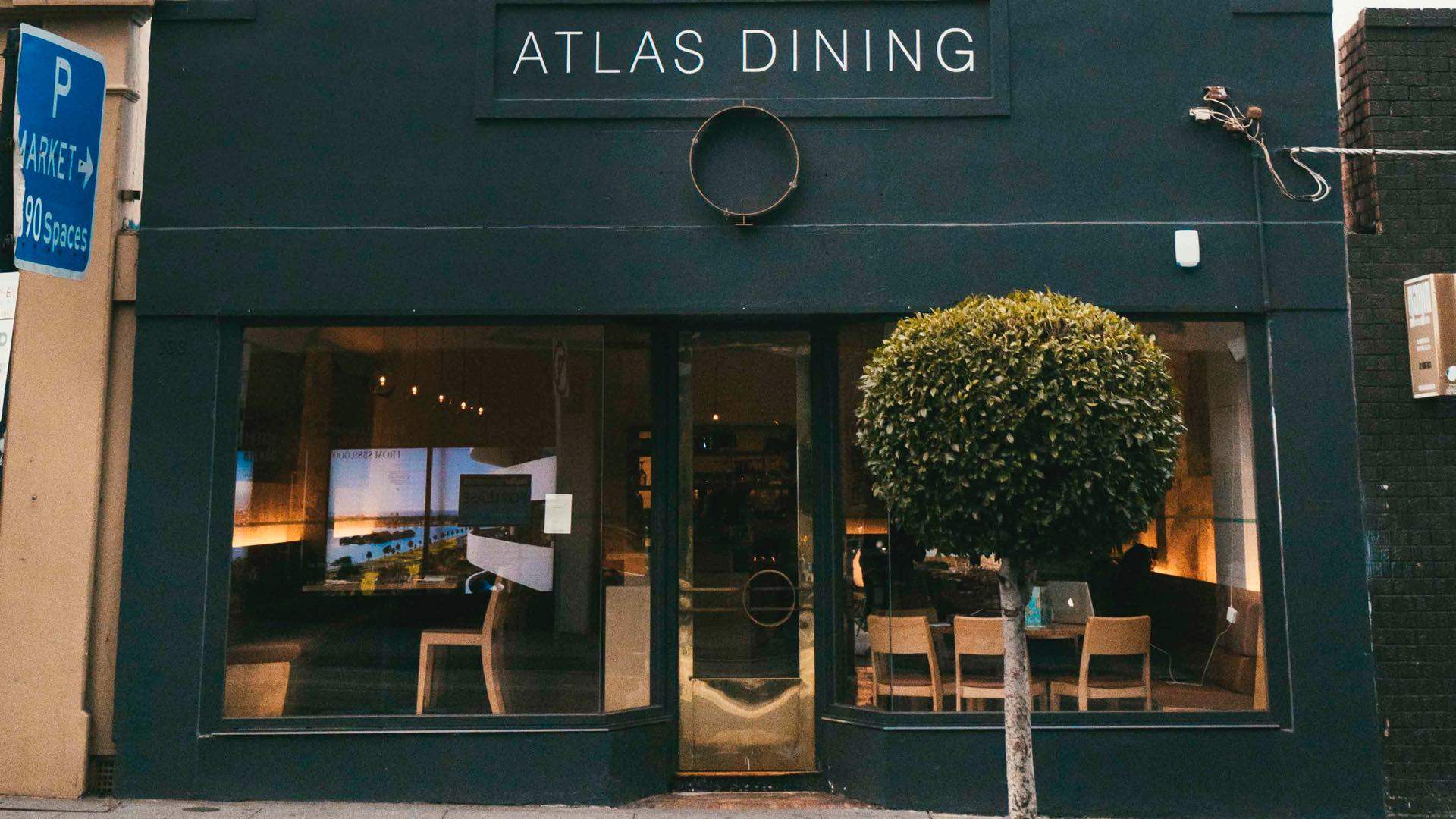 While plenty of other kids his age were partying, the then 23-year old Charlie Carrington was doing something many other chefs never accomplish in a lifetime: opening his own restaurant, Atlas Dining. It's a clever hospitality concept, with both the set menu and the drinks changing every four months to focus on a different country's cuisine — showcasing the young gun's wealth of international experience. Right now, in a nod to pandemic times, it's the home-grown flavours of Australia that Carrington is working his magic on, offered as a five-course menu for $90 per person. Expect Murray cod finished with finger lime and a house-made chilli oil, reworked Aussie snacks including oyster dim sims, and a neapolitan-inspired riff on the humble Vienetta to make appearances.
Cost: Five-course menu $90

When a Basque-style beachside escape is on the cards, Melbourne's own slice of San Sebastian ticks all the right boxes. Overlooking Williamstown Beach, the aptly named Sebastian Beach Grill & Bar is plating up a taste of sunny Spain, its menus making a hero of the kitchen's custom-made charcoal grill. There's a range of degustation options here, though it's hard to go past the $75 set menu, available for groups of four or more. It's a produce-driven lineup, kicking off with tapas-style small plates like the leek croquettes, and crispy mussels with a fermented chilli aioli. Deeper in, you'll find yourself diving into the likes of a Black Angus rump cap hot off the charcoal grill, coal-roasted pumpkin matched with walnuts and crème fraîche, and the traditional Spanish shortbread biscuits known as polvorones.
Cost: Set menus ($60, $75 and $90)

Images: Daughter in Law by Peter Tarasiuk
Published on March 10, 2021 by Libby Curran