Palace's 15-Screen Pentridge Cinema Will Open in the Former Coburg Prison Site Next Month
You'll be able to sit in its reclining seats to see 'The Witches', 'Wonder Woman 1984' and new Aussie crime drama 'The Dry'.
It has been a sparse year for Melbourne movie buffs, with the city's cinemas closing down not once but twice in 2020 due to COVID-19. But projectors have started whirring again around town, and soon cinephiles will have a brand new picture palace to frequent, with Palace Cinemas opening a new 15-screen site at the former Pentridge prison in Coburg on Friday, December 11.
Pentridge Cinema was originally announced back in 2016. Back in October, it was advised that it would open before Christmas this year, too. But an exact date wasn't able to be given at the time, due to Melbourne's lockdowns. Now, though, movie buffs know exactly when those new silver screens will be getting a workout.
And, Palace has advised just what you'll be able to watch, too. The cinema will open with a big premiere session of Australian crime drama The Dry, and also has titles such as The Witches, Wonder Woman 1984, High Ground, Penguin Bloom, Promising Young Woman and Nomadland on its lineup. Of course, movie release dates are constantly subject to change in 2020, but you'll have plenty to watch nonetheless.
When the doors open, Pentridge Cinema venue will seat 1100 film fans across its various auditoriums (before taking social-distancing into account via a chequerboard seating arrangement). Each individual theatre will be fitted out with reclining seats with individual tables and footrests, too — and film-goers will have access to a menu of food and booze as well.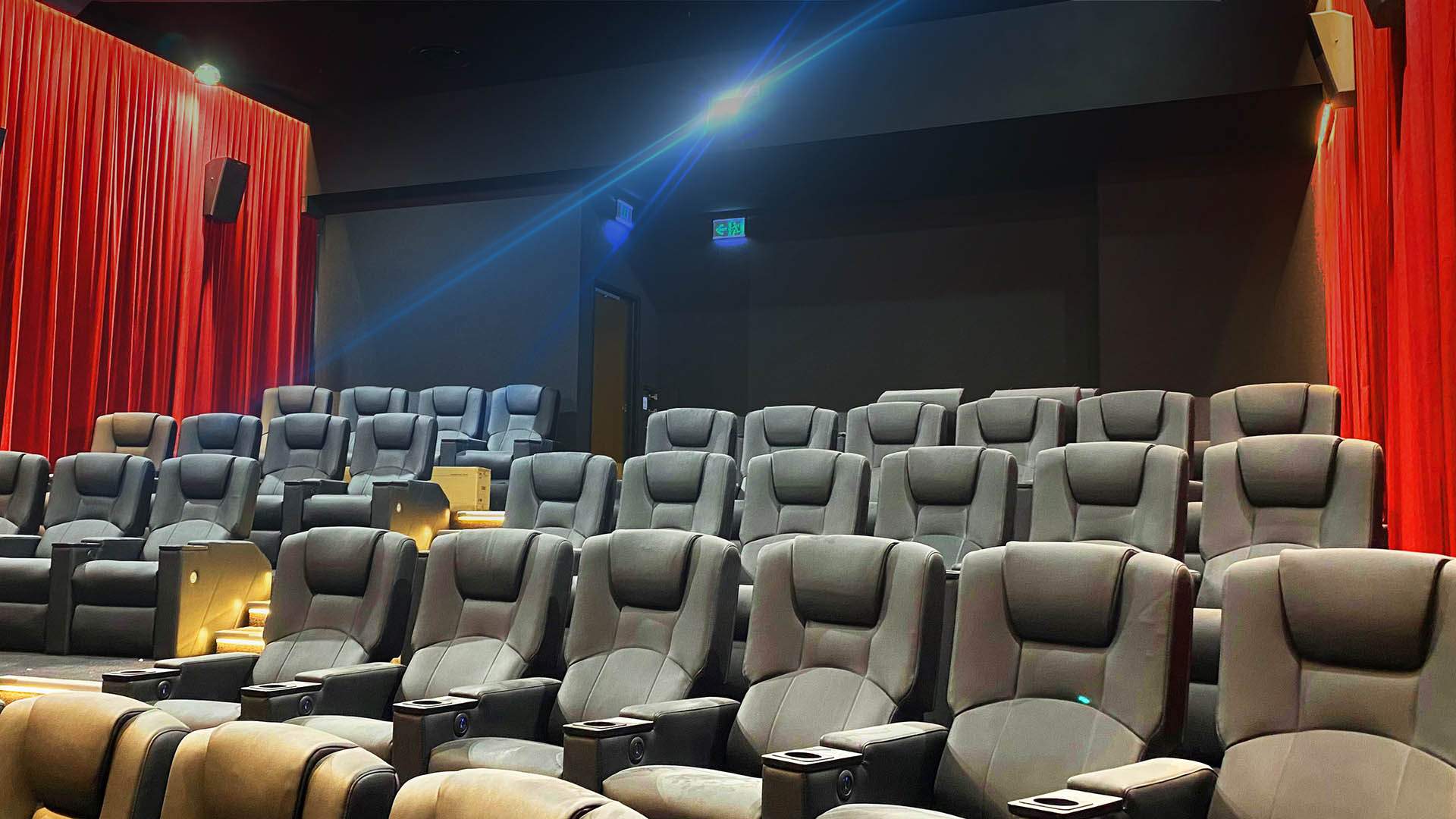 There's no word yet regarding screenings of famed prison-set movies — think The Rock, Escape from Alcatraz or The Shawshank Redemption — but it sure does seem like the place for that type of retro program.
The $2 million cinema isn't the only new addition to the Coburg spot, with the overall precinct officially opening on Thursday, November 26. It spans 6.7 hectares, and has undergone quite the revamp. On offer: shops, dining, entertainment spaces and public areas, including a 6500-square-metre piazza. Some heritage elements from the prison have been retained, and the site will also showcase stories about its former life in its design.
Palace's new Pentridge Cinema will open at 1 Champ Street, Coburg, on Friday, December 11.
Concrete Playground Trips
Book unique getaways and adventures dreamed up by our editors