Brilliant Chef Dramedy 'The Bear' Turns Kitchen Chaos Into One of 2022's Best New TV Shows
It took a couple of months for the hit series to arrive Down Under after its US premiere, but this Jeremy Allen White-starring show was worth the wait.
Patience isn't a virtue in The Bear, including in its sandwich-diner setting. It can't be — no one has that luxury. Everything needs preparing and cooking now, and ideally before that, with the eatery operating on the tightest of timelines as professional kitchens tend to. Everything in Carmen 'Carmy' Berzatto's (Jeremy Allen White, Shameless) life needs solving and smoothing out ASAP, too, and he has more than his fair share of troubles and struggles on the boil. But for viewers Down Under, being patient comes with a hefty reward — because, more than two months after it dropped its first season in the US, The Bear has finally made its way to Disney+ in Australia and New Zealand since Wednesday, August 31.
This brilliant small-screen feast proves worth the wait, although don't expect to relief to swell now it's finally here. Tension and chaos are The Bear's base flavours, seeping into everything that's thrown into its debut eight-episode run. It joins the lengthy list of shows set in a workplace, but it also simmers up what few TV programs about the daily grind manage. While the genre is filled with all-timers, from Parks and Recreation and 30 Rock through to Mad Men and The White Lotus just to name four recent and obvious examples, feeling like you truly know exactly what it'd genuinely be like to work in the industries depicted is rare. Watch The Bear, however, and you'll broil in a restaurant kitchen's ceaseless intensity.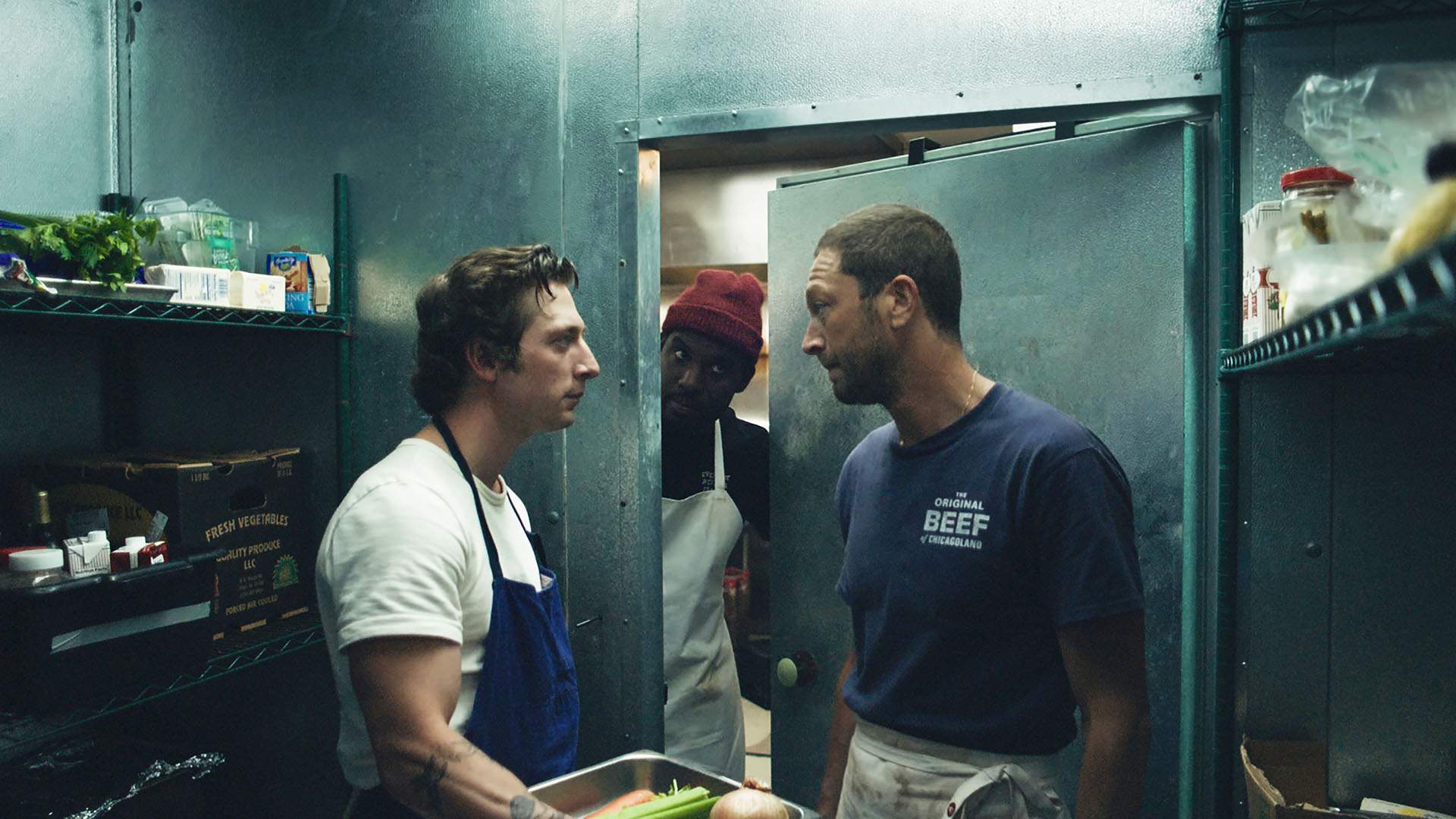 First, an important piece of advice: eating either before or while viewing is highly recommended, and near close to essential. If you've ever found yourself ravenous while checking out a cooking show, watching The Trip films or just seeing someone on-screen tuck into a tasty-looking dish, prepare for that sensation to get blasted like it's a crème brûlée under a blowtorch. Now, two more crucial slices of wisdom: prepare to feel stressed throughout every second of this riveting, always-taut, and exceptionally written and acted culinary series (yes, it's worth emphasising again), and also to want to enjoy one of The Original Beef of Chicagoland's famous sandwiches immediately. Although the eatery is purely fictional, its signature dish looks phenomenal. 
Most of what's cooked up in Carmy's kitchen earns the same description, whether he's sticking to the tried-and-tested menu or experimenting with new options. The chef's resume includes Noma and The French Laundry, as well as awards and acclaim, such as being named one of the best young chefs there is. But he has taken over the family business following his brother's suicide, arriving back home after wowing the world and excelling in fine dining — and nothing is easy. Well, coveting The Bear's edible wares is. Deciding to try to recreate them yourself is as well. But whipping them up within the series, keeping The Original Beef afloat, coping with grief and ensuring that the diner's staff work harmoniously is a pressure cooker of mayhem.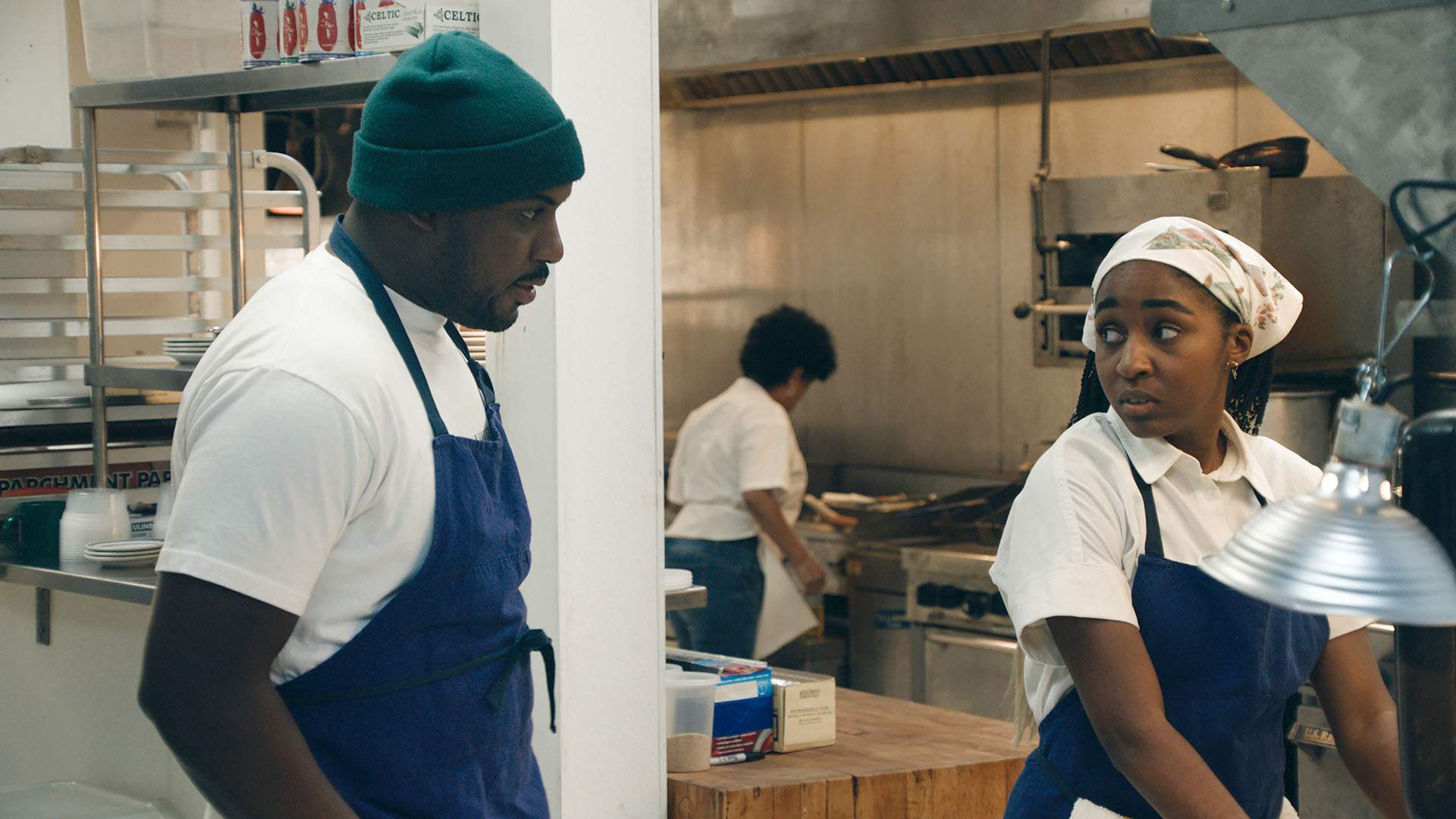 That anxious mood is inescapable from the outset; the best way to start any meal is just to bite right in, and The Bear's creator Christopher Storer (who also directs five episodes, and has Ramy, Dickinson and Bo Burnham: Make Happy on his resume) takes the same approach. He also throws all of his ingredients together with precision — the balance of drama and comedy (and food porn), the relentlessness that marks every second in the eatery's kitchen, and the non-stop mouthing off by Richie, aka Cousin, aka Carmy's brother's best friend (Ebon Moss-Bachrach, The Dropout), all included. The Bear isn't a two-hander by any means, but it excels in complicated one-on-one dynamics, with Carmy and Richie's bickering, bantering, sniping and flat-out fighting repeatedly floating to the top. The two men have spent their entire lives with Mikey (Jon Bernthal, We Own This City) in-between them, and his absence isn't easily filled.
As well as mourning Mikey and processing his issues with Richie, Carmy has bills to pay, debts to settle, and eerie dreams and sleepwalking episodes to navigate. He hires new sous chef Sydney (Ayo Edebiri, Dickinson) on the day she walks in, too, mixing up the place with an aim to implement some of her forward-thinking ideas — none of which Richie is thrilled about. And, amid this non-stop bombardment, there's long-standing employees such as Marcus (Lionel Boyce, Hap and Leonard), Tina (Liza Colón-Zayas, In Treatment) and Ebraheim (Edwin Lee Gibson, Fargo) to keep happy. Carmy's sister Natalie, aka Sugar (Abby Elliott, Indebted), is also financially tied up in The Original Beef, and obviously emotionally affected by Mikey's death. And when their uncle Cicero (Oliver Platt, Chicago Med) comes calling, it's also because of cash.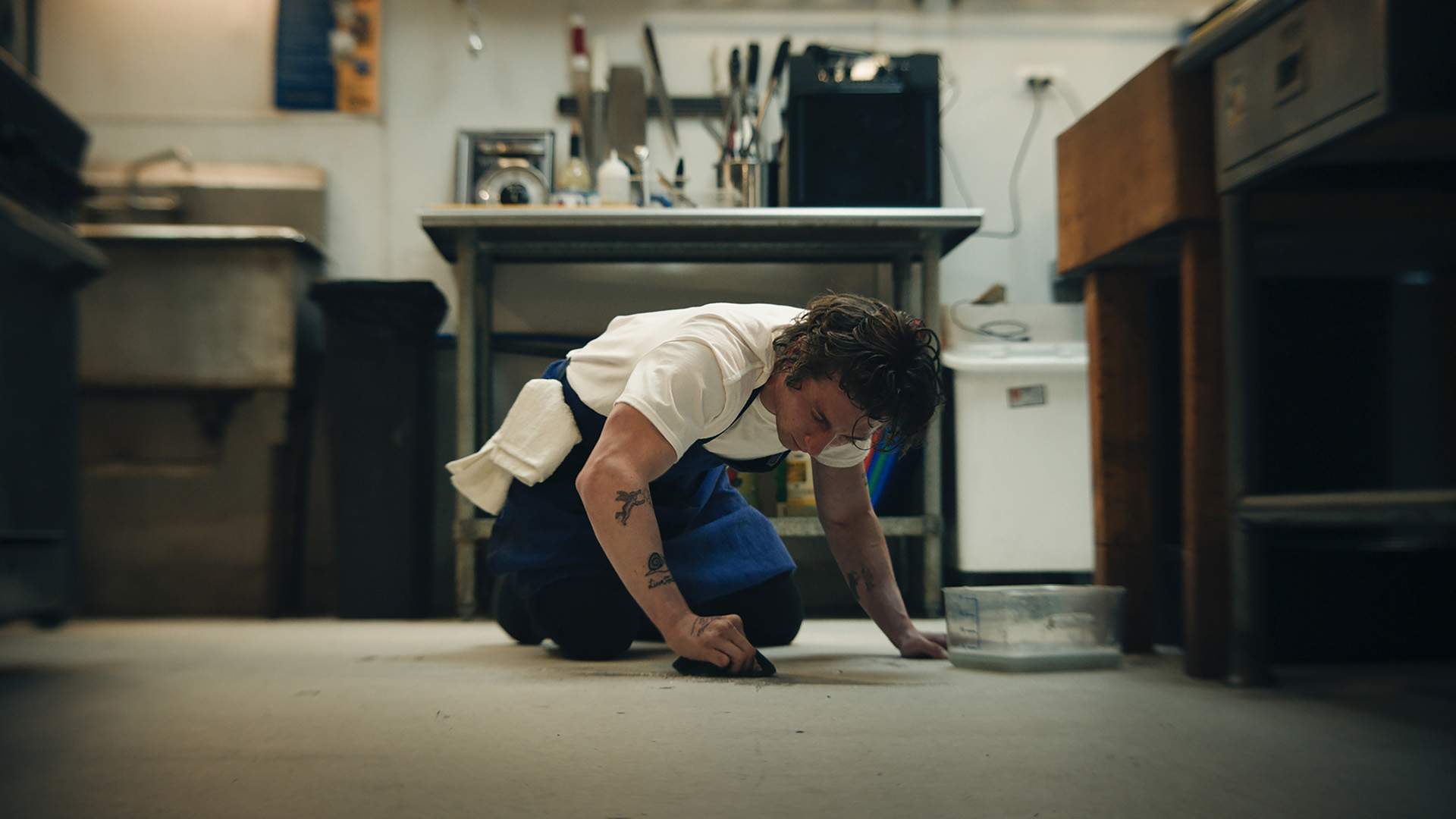 The above relationships, details, backstories, monetary issues, past glories, present concerns and uncertain futures are all peppered throughout The Bear as each episode goes on; the series doesn't have time to lay out exposition from the get-go, write down its dramatic recipe, or step its audience through the ins and outs. As an experience for viewers, it mimics Carmy being thrust into the restaurant his brother would never allow him to work in — and Sydney showing up to apply for a job, then being pushed into the kitchen immediately. In one particularly feverish episode, life in the kitchen zips by on a single take, but the show is always operating at that level of pressure with hurtling cinematography and rapid-fire editing. If it isn't, it's usually because Carmy is asleep, his stresses infiltrating his dreams and sending him wandering as he slumbers, with the cycle repeating anyway.
"Yes, chef," "thank you, chef": The Original Beef's pleasantries are spat out at pace, too, and by a fantastic cast that's operating just as fast and furiously. The irrepressibly watchable White is precise, restrained but wearied amid the mania, with Carmy trying to keep his calm on the outside but wilting on the inside; this is one of the performances of the year in one of the best new shows of the year. Moss-Bachrach plays abrasive, mouthy but vulnerable just as commandingly; Edebiri brings confidence and ambition to the passionate but no-nonsense Syd; and the charismatic Boyce makes Marcus' quest to make the perfect doughnut The Bear's sensual respite among the onslaught. Every glimpse at their hustle and bustle, and the show's at every moment, is as gripping as it is appetising — and yes, binging is inevitable.
Once you're done, leave room for season two — although the quickly renewed series likely won't serve out its second helping until 2023.
Check out the trailer for The Bear below:
The Bear streams via Disney+.
Concrete Playground Trips
Book unique getaways and adventures dreamed up by our editors