ARTS & ENTERTAINMENT
Ten New Australian Films You Need to See In 2017
A Muslim rom-com, Martin Freeman braving the apocalypse, and Dev Patel in everything always.
Ten New Australian Films You Need to See In 2017
A Muslim rom-com, Martin Freeman braving the apocalypse, and Dev Patel in everything always.
When it comes to must-watch movies, Australian cinema has gifted audiences with plenty in recent times. The outback noir of Mystery Road and Goldstone, the chills of The Babadook, the high-octane glory that was Mad Max: Fury Road, the mountainous terror captured in Sherpa, the race riots comedy of Down Under: they're just some of the great local fare our talented filmmakers have been serving up.
That was then, this is now — and don't worry, this year looks set to deliver too. So which homegrown flicks should you put on your 2017 viewing list? A hint: a heart-wrenching true tale, serial killer thrills and a long-awaited reunion are just the beginning.
LION
The 2017 slate of Australian-made films really couldn't kick off with a bigger title. At the time of writing, Lion has already been nominated for four Golden Globes, five BAFTAs, two Screen Actors Guild awards and two Directors Guild of America gongs — and expect that list to keep growing. Recounting the real-life story of the Indian-born, Tasmanian-raised Saroo Brierley (played by charming newcomer Sunny Pawar as a child, and Dev Patel with a spot-on Aussie accent as an adult), the first feature directed by Top of the Lake's Garth Davis will earn your tears and then some. Rounding out the cast for this rousing take on a tale 60 Minutes viewers will be familiar with is Nicole Kidman, David Wenham and Rooney Mara.
JASPER JONES
One of the nation's favourite novels makes its way to the big screen with Jasper Jones, and it's in great hands. Bran Nue Dae's Rachel Perkins directs the adaptation of Craig Silvey's best-selling book, with local treasures Hugo Weaving and Toni Collette, and young up-and-comers Angourie Rice (The Nice Guys), Levi Miller (Red Dog: True Blue) and Aaron L. McGrath (TV's Glitch) among the onscreen talent. For those that haven't read the source material, it tells the '60s-set, racially charged tale of the titular teen, the 14-year-old who becomes his new friend and the mystery that brings them together.
HOUNDS OF LOVE
Prepare to be unnerved — and to be surprised and a little shocked by Stephen Curry of The Castle fame. He was once best known for playing hole-digging Dale Kerrigan, however the actor's performance in Hounds of Love will make you see him in a completely new light. That isn't just an indication of the different realm he's in, with the first film from director Ben Young taking inspiration from real-life true-crime cases dating back to Perth in the '80s, but also a sign of just how effective Curry is. The unsettling effort has been compared to Snowtown and Animal Kingdom for a very good reason.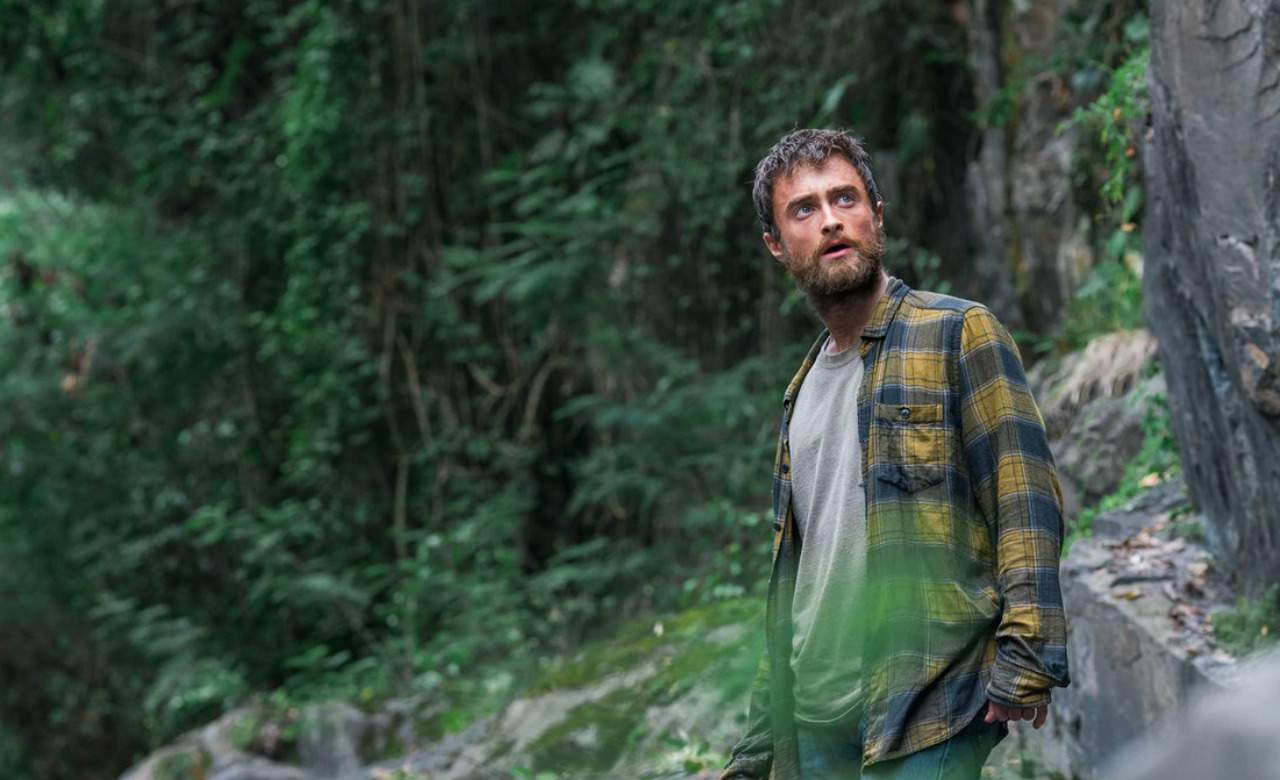 JUNGLE
How far will Daniel Radcliffe go to escape a certain boy wizard? Playing a farting corpse in last year's polarising Swiss Army Man helped, and heading to the Bolivian rainforest in Jungle might too. Directed by Wolf Creek's Greg McLean, the Queensland-shot feature charts four backpackers in the thick of the Amazon wilderness. Yes, that means that it is a survivalist tale — but given that it's from the filmmaker that made outback Australia oh-so menacing, expect plenty of thrills.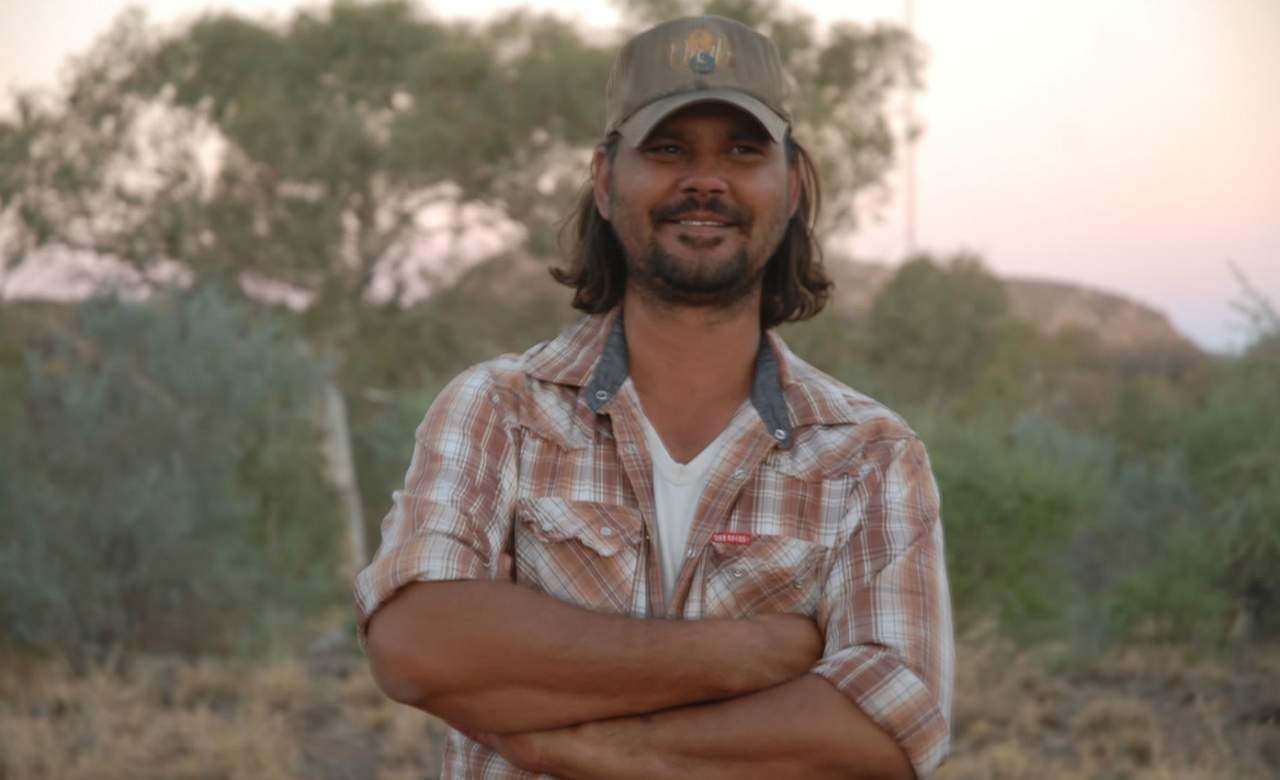 SWEET COUNTRY
Did you think that David Wenham and Hugo Weaving were only going to pop up on this list once? Not a chance. Two of Australia's hardest-working actors feature in Sweet Country, as do Bryan Brown, Sam Neill and Last Cab to Darwin's Ningali Lawford-Wolf, however it's the director behind the movie that should grab your attention. Making a drama about the killing of a station owner by an Aboriginal stockman, and the corresponding fallout in 1920s Australia, the film marks the long-awaited next effort from Samson & Delilah's Warwick Thornton (pictured).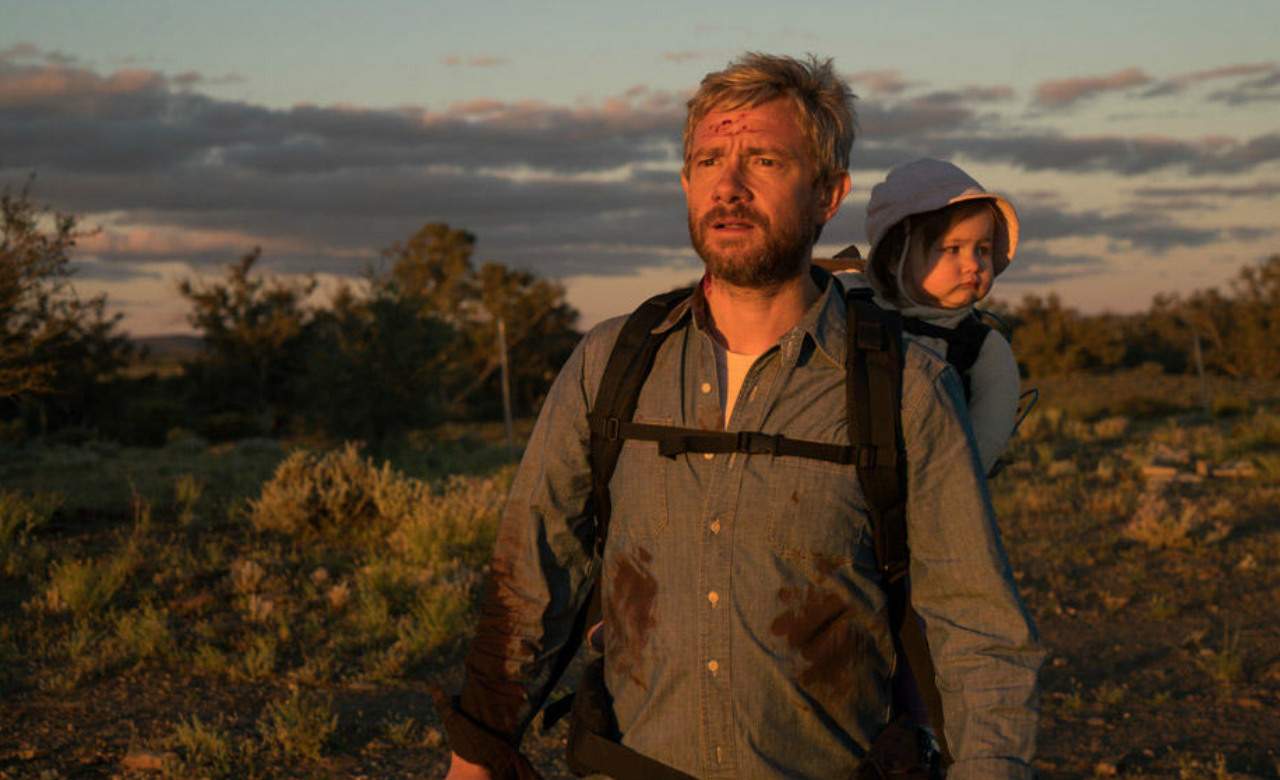 CARGO
He's already played Tim from The Office, Bilbo Baggins and John Watson — and now, Martin Freeman will take on the guise of a father trying to save his baby during the apocalypse. Based on Ben Howling and Yolanda Ramke's Tropfest short of the same name, the South Australian-made film plunges into dystopian sci-fi territory, and takes a host of local talent along for the ride, including Susie Porter, Anthony Hayes and David Gulpilil. Oh, and for added fun, there's zombies as well.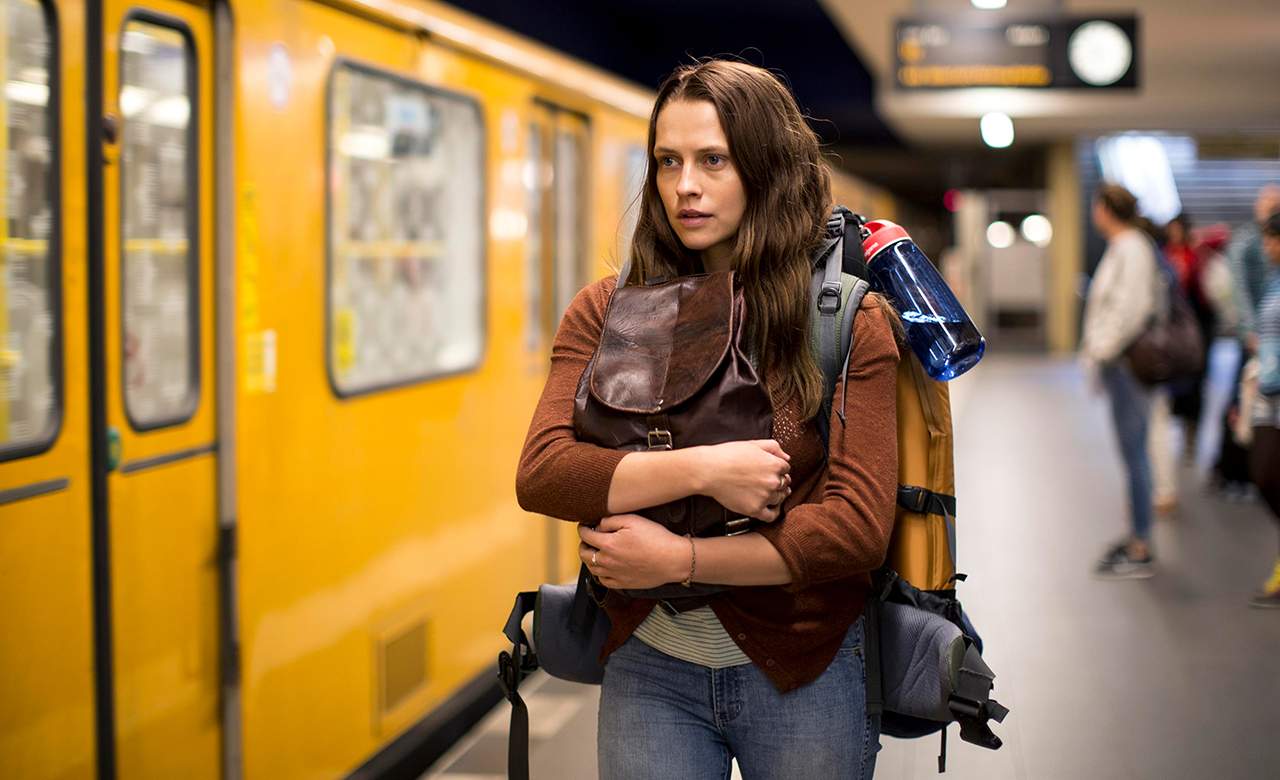 BERLIN SYNDROME
It has been five years since Cate Shortland's Lore became Australia's best German-language film, and 13 since her debut Somersault won an astounding 13 Australian Film Institute awards (the gongs they gave out before the AACTAs). For her third effort, she opts for psychological thrills — and for the titular European city. Here, Hacksaw Ridge's Teresa Palmer plays an Aussie photographer who has a fling with a local teacher, only to find herself unable to escape from his apartment. Expect to hear a whole lot more about Berlin Syndrome very soon, given that the movie premieres at the 2017 Sundance Film Festival in mid-to-late January.
FLAMMABLE CHILDREN
If we had to summarise Flammable Children in just a few words, it'd be this: Kylie Minogue and Guy Pearce's post-Neighbours reunion. You're already sold, right? The former Charlene and Mike turned internationally successful pop star and actor, respectively, will once again share the screen — and The Adventures of Priscilla, Queen of the Desert's Stephan Elliott is the person responsible. His latest flick ventures back to the '70s, when Aussie teens flocked to the beach, and their parents got up to some swinging fun, with Radha Mitchell and Julian McMahon also starring.
HOTEL MUMBAI
In 2008, Mumbai's Taj Mahal Palace Hotel was attacked by terrorists, with at least 167 people killed. Australian writer/director Anthony Maras recreates the horrific incident, which proved harrowing for locals and tourists alike. Because 2017 seems to be all about familiar faces gracing local flicks more than once, Dev Patel (pictured, from Lion) helps lead an international cast that also includes Red Dog: True Blue's Jason Isaacs, 52 Tuesdays' Tilda Cobham-Hervey and The Man from U.N.C.L.E.'s Armie Hammer.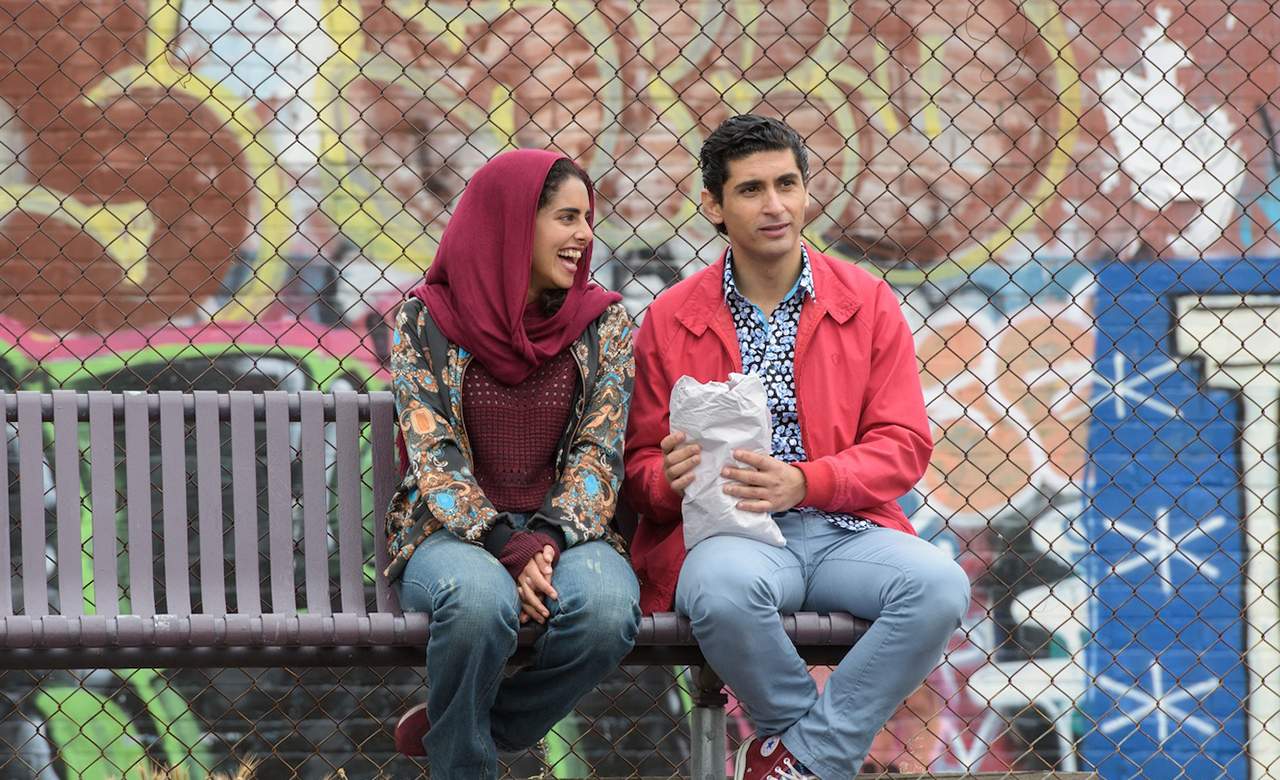 ALI'S WEDDING
Australia doesn't make all that many romantic comedies. Australia doesn't make many films focusing on the country's Muslim community either. Combine the two, and Ali's Wedding is the end result. Starring Iraqi-born Aussie actor and comedian Osamah Sami as the eponymous character, there's no prizes for guessing that marriage sits at the centre of the film as the son of a Muslim cleric tries to remain true to both his family and his heart.
Top image: Lion.
Published on January 17, 2017 by Sarah Ward