Getting Saoirse Ronan and Paul Mescal Grappling with AI, Climate Change and Love: Garth Davis Talks 'Foe'
After 'Lion' and 'Mary Magdalene', the Australian filmmaker has enlisted two of today's best talents to work through a struggling marriage in a sci-fi future.
"Hey Garth, I really think you should read this book." Audiences have those ten words, as sent to Australian filmmaker Garth Davis in an email, to thank for Foe. When the director behind Lion and Mary Magdalene received that recommendation, it was from someone in the film industry that he didn't know — "it was just random," Davis tells Concrete Playground — and it led to his third feature. It also gave the world the outstanding pairing of Irish actors Saoirse Ronan and Paul Mescal, aka two of today's best talents, playing a married couple in the year 2065 when the climate crisis has made the earth nearly unliveable.
The novel: Canadian author Ian Reid's text that gives Foe its name. The plot: in that time to come, Junior (Mescal, Carmen) and Hen (Ronan, See How They Run) are etching out what life they still can on his family's wilting American midwest farm when government consultant Terrance (Aaron Pierre, Old) arrives in the night to change everything. On the page and on the screen, this tale enlists Junior on a two-year space mission to help build an installation that's part of the plan to sustain humanity away from its ravaged home planet. It also reassures the couple that Hen will have familiar company: a duplicate that'll look exactly like her husband, as designed to slide seamlessly into his place.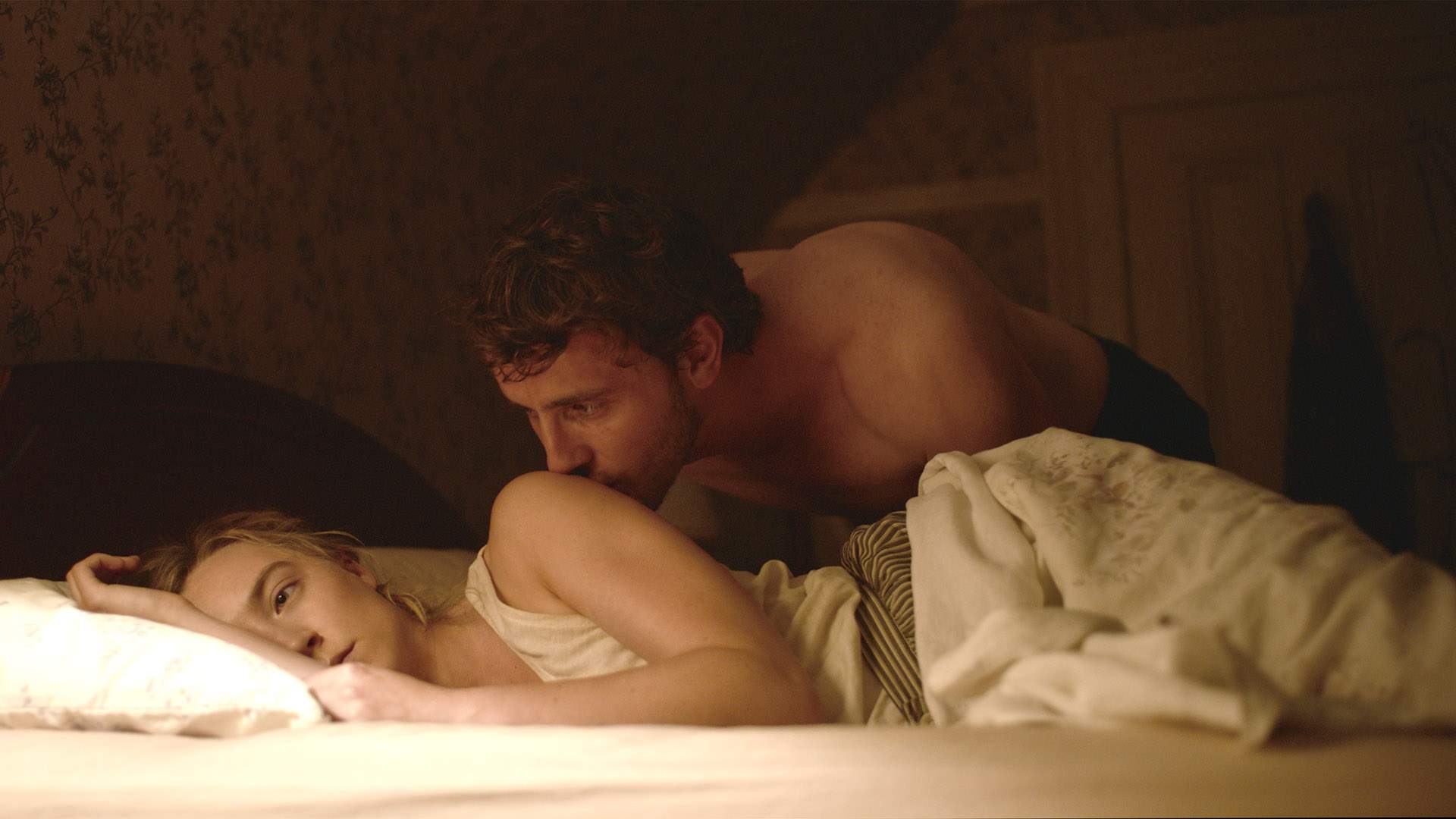 "I bought the book pretty much straight away, and then I read it in one sitting. I just couldn't put it down. Then I went back and read it again a second time," Davis explains. He also stresses the "obvious reasons" for that instant revisit, as anyone who has also devoured Reid's book will know — and viewers, too, once they've seen the movie that the filmmaker and writer teamed up to pen the script for.
"When I was reading the book, I didn't have any expectations to turn it into a film. But as I was reading it, the first thing I was struck with was that kind of Hitchcockian feel in the setup. The stranger arriving in the night, this couple living on an isolated farm — it just felt I was seeing the movie in my mind," Davis continues. "But then what really interested me was it just went against all my expectations. Suddenly I became fascinated by this relationship, this marriage on-screen, and very curious why the wife was behaving in strange ways, this hot and cold quality to her behaviour. This deep meditation on their relationship started to unfold, and I found that fascinating."
"Then it goes down this glorious, feverish rabbit hole, and all of these things are revealed, which I found an amazing experience. All that aside, after going through the whole journey, what I felt in my heart was Hen, and I really aligned with what she was fighting for in her marriage and in her life. She had that curiosity for life. She had that hunger to live. She understood the preciousness of time and to not take things for granted, and I found that something I could really align with," Davis notes.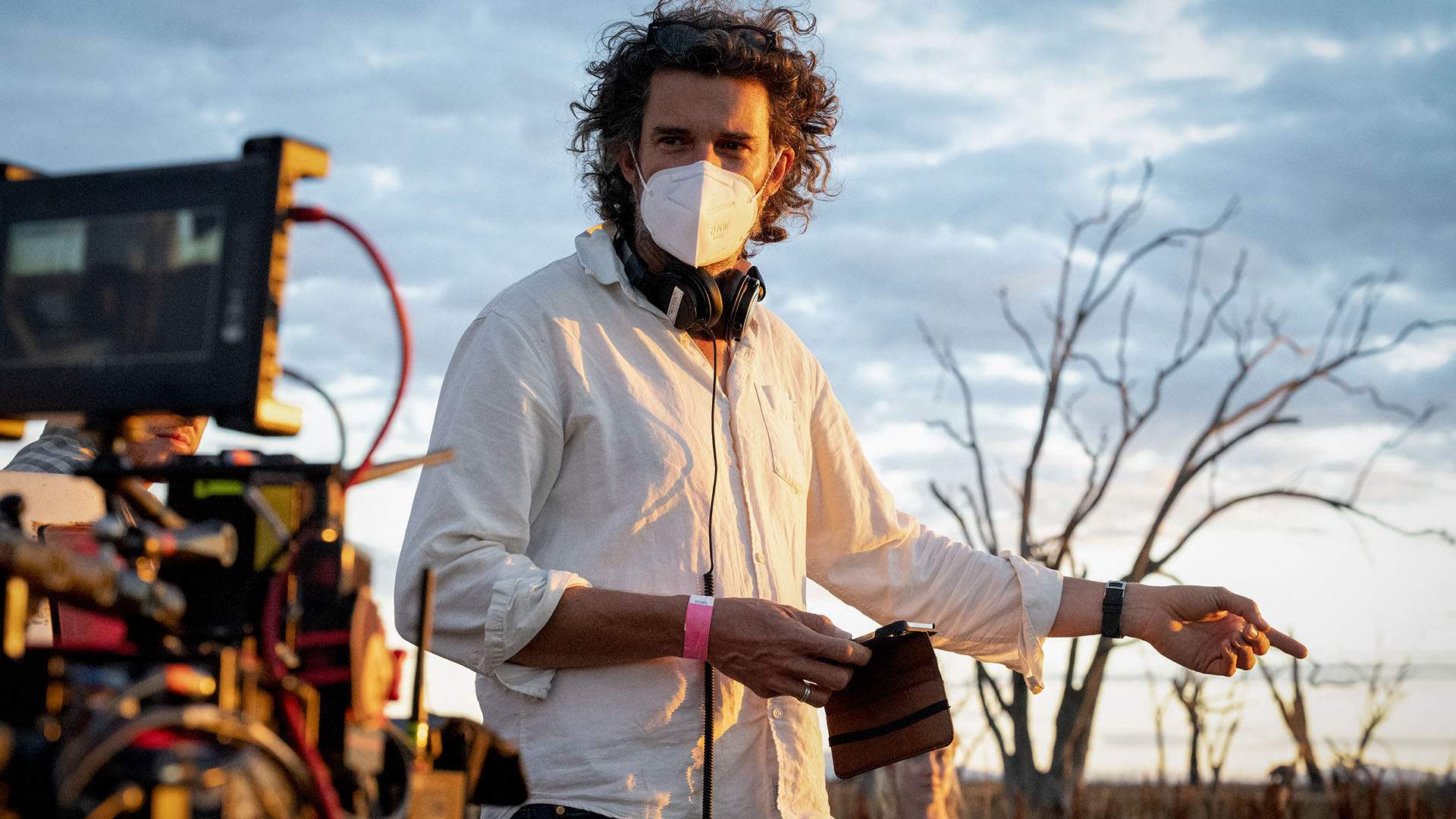 Largely a three-hander that's primarily shot in Victoria's Winton Wetlands — doubling for the US as Ronan and Mescal sport the appropriate accents — Foe marks a change of big-screen pace for Davis. When the Brisbane-born filmmaker made his feature debut with Lion after directing episodes of Love My Way and Top of the Lake, he jumped between India and Australia to helm a movie that'd earn six Oscar nominations and win two BAFTAs, and starred a hefty cast including Dev Patel (The Wonderful Story of Henry Sugar), Nicole Kidman (Special Ops: Lioness), Rooney Mara (Women Talking) and David Wenham (Elvis). Next, with biblical drama Mary Magdalene, shooting in Italy beckoned, also with ample on-screen names such as Mara again, Joaquin Phoenix (Beau Is Afraid) and Chiwetel Ejiofor (The Man Who Fell to Earth). The calibre of talents remains for Foe, clearly, but making something more intimate was firmly Davis' desire.
Our wide-ranging conversation with the director about Foe, which is now in Australian cinemas, also spans that purposeful shift, the film's AI and environmental themes, humanity's approach to artificial intelligence, making a marriage drama first and foremost, the movie's stellar cast and Davis' learnings after Lion's huge success.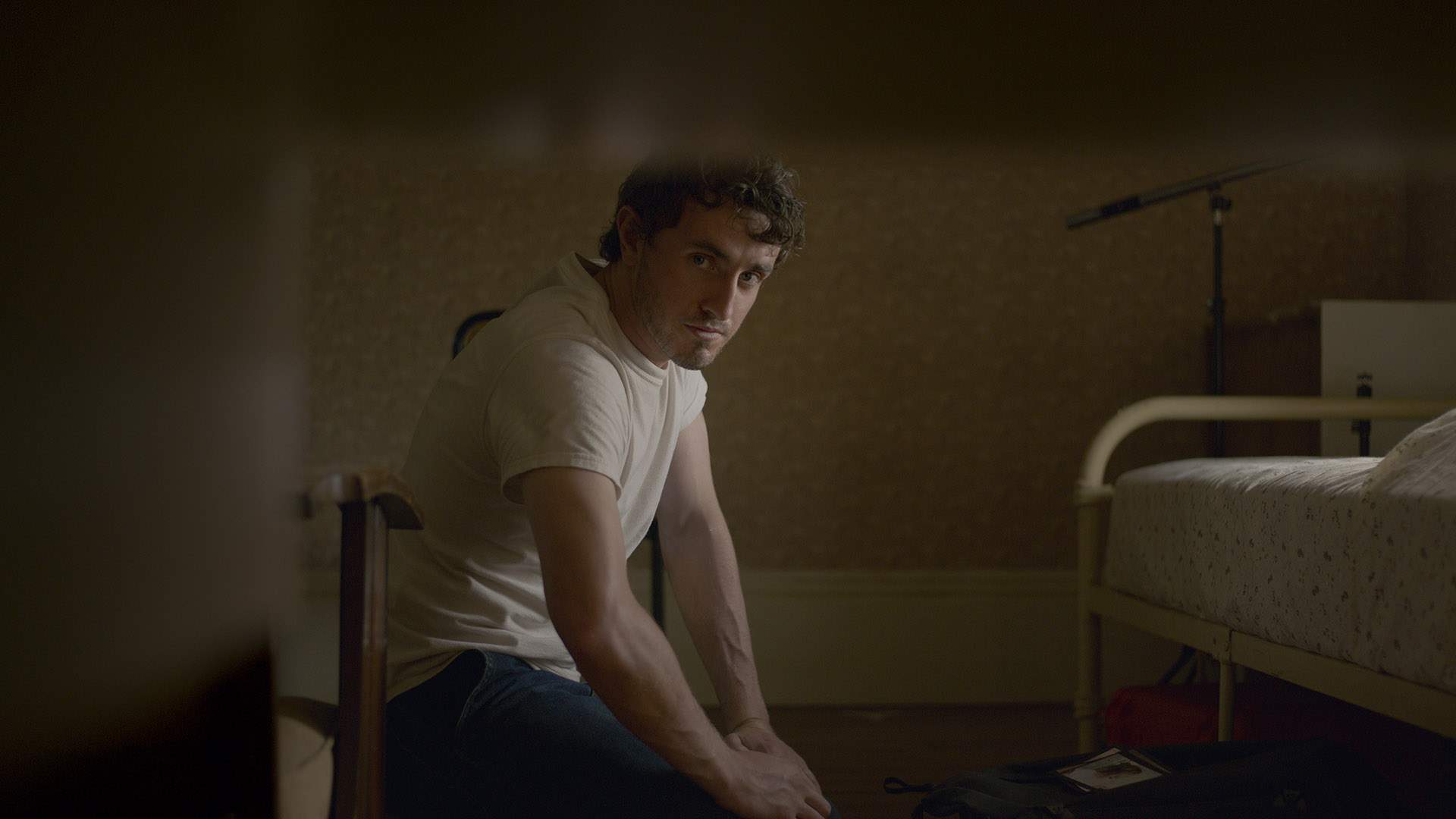 ON FOE JOINING THE GROWING RANKS OF AI FILMS AND ENVIRONMENTAL SCI-FI
"When we were looking at the book, it wasn't really in the vernacular at that point. It just wasn't happening. It wasn't in the zeitgeist. It wasn't until we started, at the end of the shooting, getting to editing where suddenly Starlink was in the sky, suddenly AI was — well, AI came quite late, but suddenly everything was coming alive.
I just feel like we slipped right into the zeitgeist. I mean, I would think twice about doing it now because it is so saturated, but at the time, it just wasn't around.
For me, this is not a film about that. This is a film about a relationship and that was my main interest. But what I did like about the AI and sci-fi device, it just created this super-exciting way to explore that human relationship in ways that you ordinarily couldn't.
For Hen to be able to have a relationship with the version of her husband like when she first met him — I just love that proposition. I think that's really interesting. And how to navigate that in a believable way and a performance, I found even more challenging and interesting."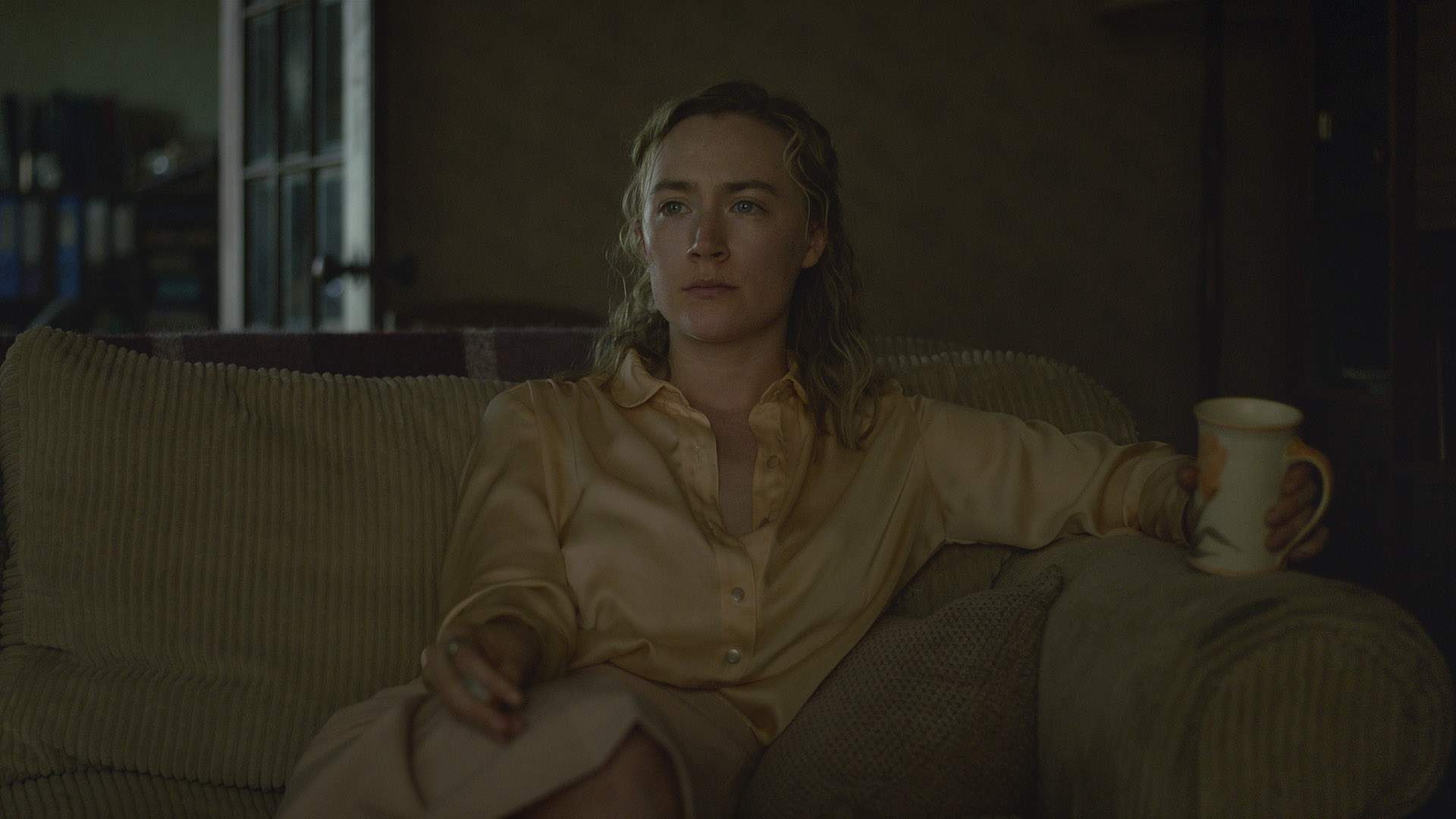 ON FOE'S VISION OF THE FUTURE
"I think this movie is very timely — and what I have witnessed is a lot of young people, maybe 16–25, in audiences really loving this movie and being alarmed by this movie for lots of reasons. They see it as their future, and they do identify with Hen because they feel they've been let down by my generation, who have basically not changed or done anything when the writing's on the wall.
I guess what I love about the themes of this story is that it really explores stasis and our complacency — and when you take something for granted, you truly lose it, not just in ourselves but in the planet. I love all those aspects of the story, and it's something that I really felt we should be reminded of as we navigate into this technological future.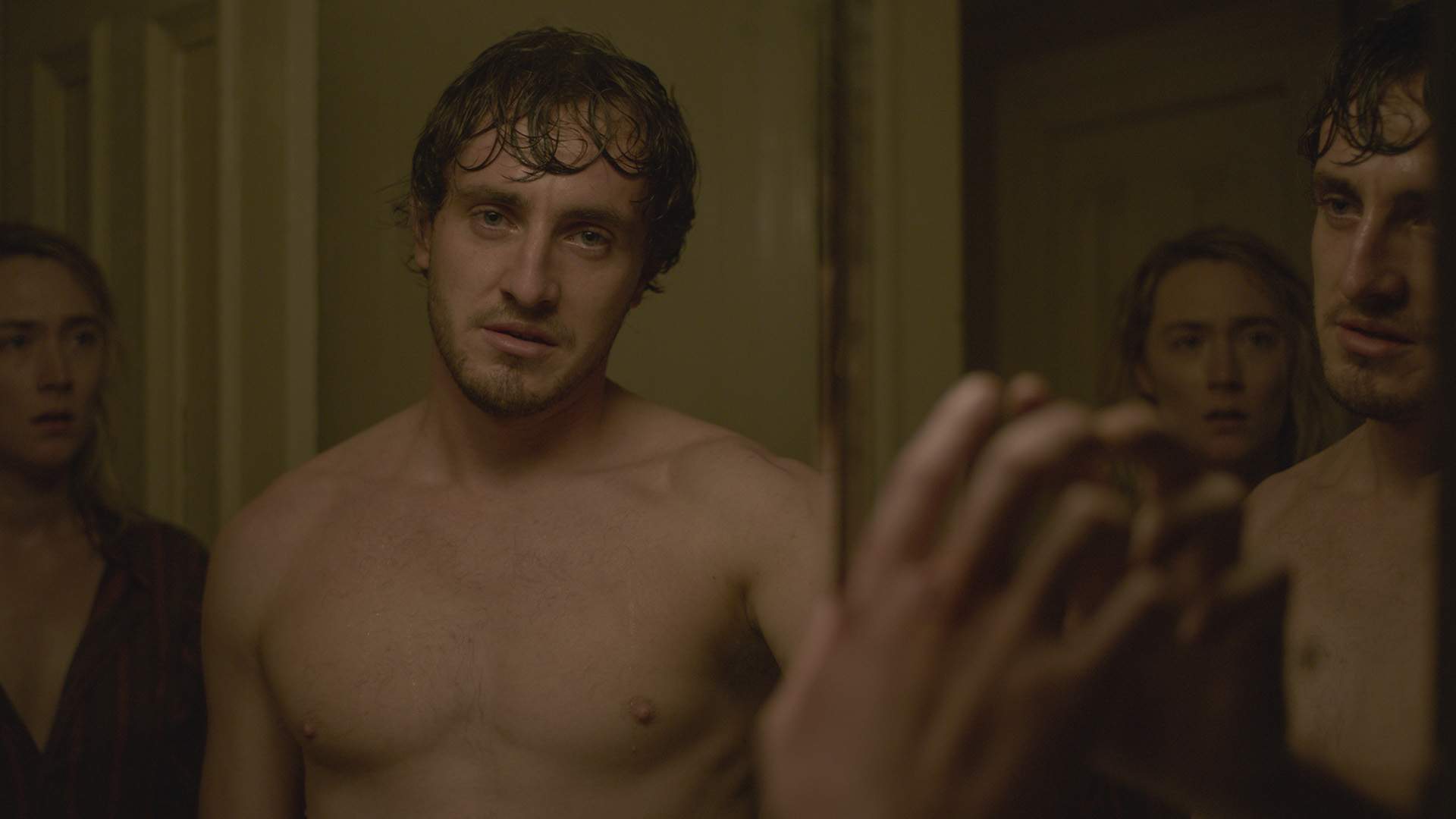 I still think this question of what makes us feel fulfilled and how do we find a meaningful life, I think it's just going to get harder as we go along. And I guess the film is just reminding us not to keep looking outwards, to look inwards, and that we do have the power to make changes — we can stand up and say 'we don't want this' or 'I want to live my life and find my agency'. 
In a way, it's a kind of a wake-up call, this movie. It's a little bit of a call to arms — a call to arms to protect yourself and to fight for that, because that's what's precious and it's very vulnerable at the moment.
I've got kids as well and they're all really pissed about the environment, and we've done nothing about it, and they're really annoyed. So when they when they see Saoirse Ronan, which is a human being that they all look up to as a good person, to see her playing a character that is frustrated by those very things and to want to have a justice for humanity, it's inspiring to these kids. They really love it."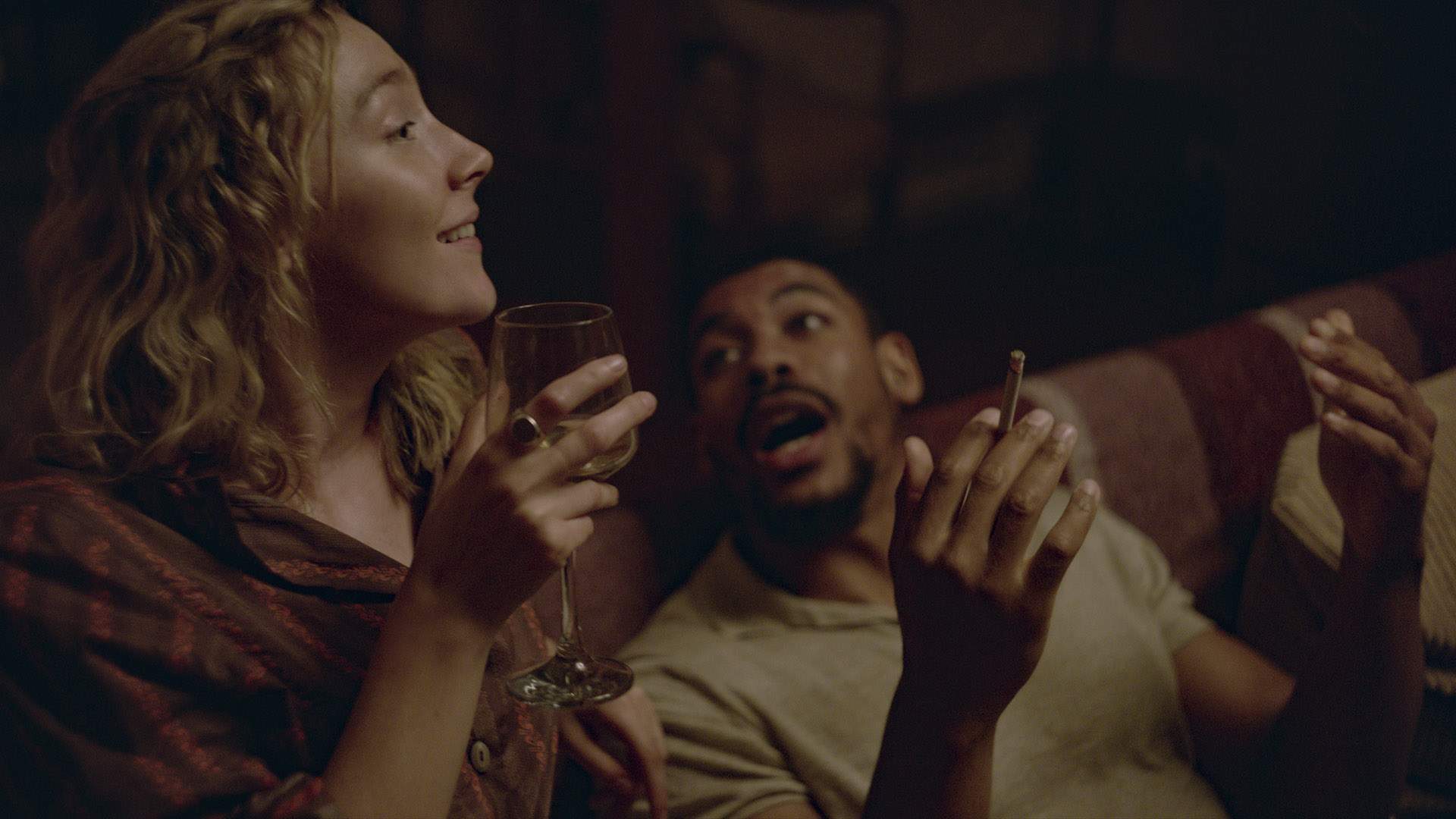 ON EXPLORING AI AS SOMETHING OTHER THAN AN ON-SCREEN VILLAIN
"It's ironic that, in a way, the AI brought context and meaning to Hen's journey and helped her process a lot of things. So, yeah, you can definitely see the benefits of it.
This is another way to look at: everyone talks about what AI's going do for them or take away from them, but have we ever thought for a moment about the ethics around creating sentient beings? Where do our ethics lie there?
Because a lot of this artificial intelligence is being created to serve us — I guess it's a form of slavery in a way — and what happens when they do become sentient? What do we do then? Are they going to have rights or are they going be just used for our pleasure? 
So I don't know. I can see why people create it and I can see the positive aspects, but we do have responsibility, surely. We have responsibility in nature too, and we've fucked that up, so we're probably going to do the same with this."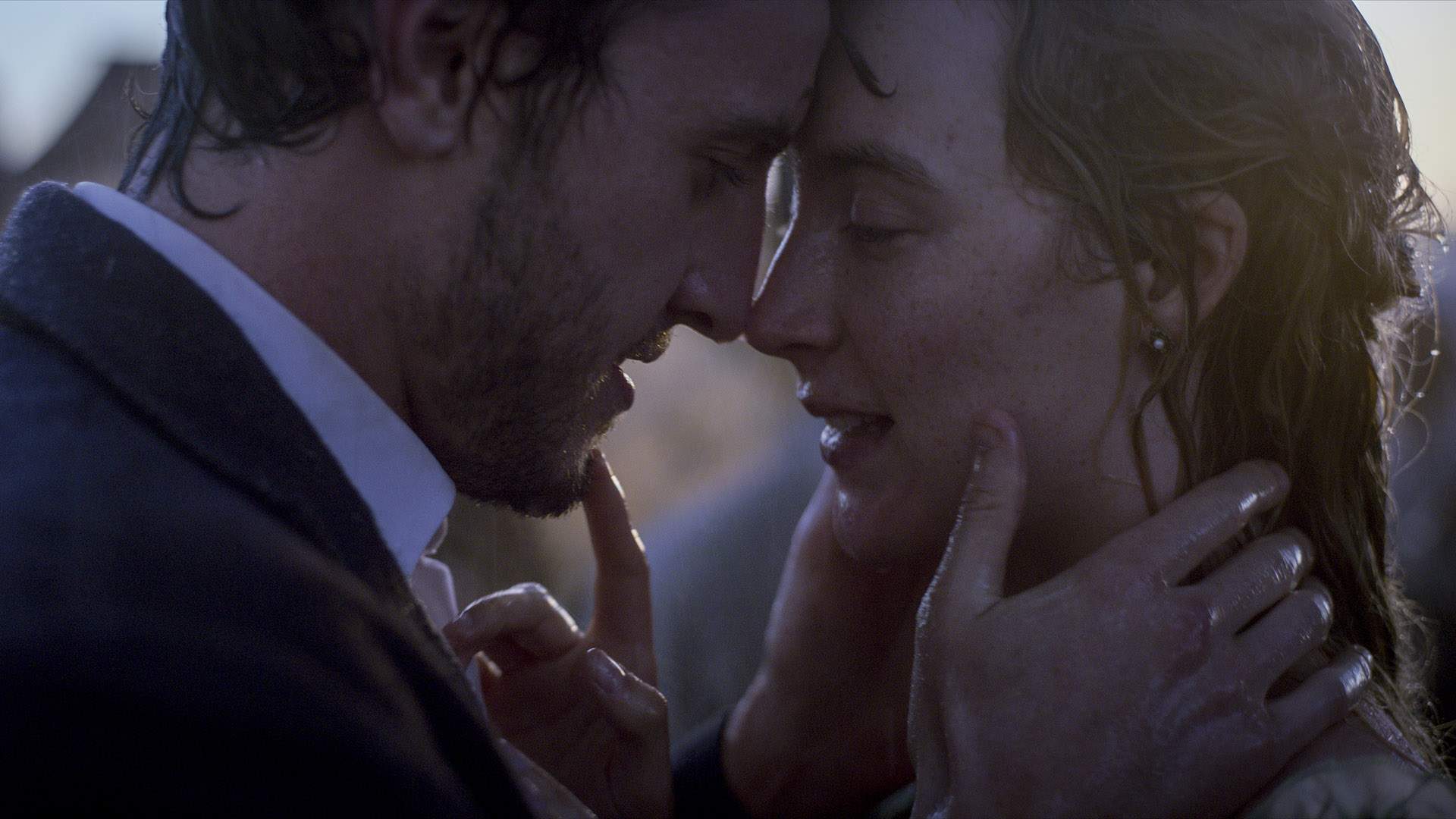 ON MAKING A MARRIAGE DRAMA FIRST AND FOREMOST
"I think this couple is very relatable. I think everyone can attest to taking someone for granted over time, not even knowing so and finding you're in a very different point in the relationship.
The actors bring their own understanding of that to the choices they make. Paul would have his own personal understanding of that, as would Saoirse — and that brings the richness through those choices.
With this film, there's the story you think you're watching and the story that's really happening. And there's these delicious stakes, and all these wonderful riches to explore in the performance.
The stakes change and build for all of the characters in different ways. We just have to drill down with all the actors in terms of preparation. We just made sure that we understood the real stakes of the characters at each of those points, so that we could bring something very believable through in the performances."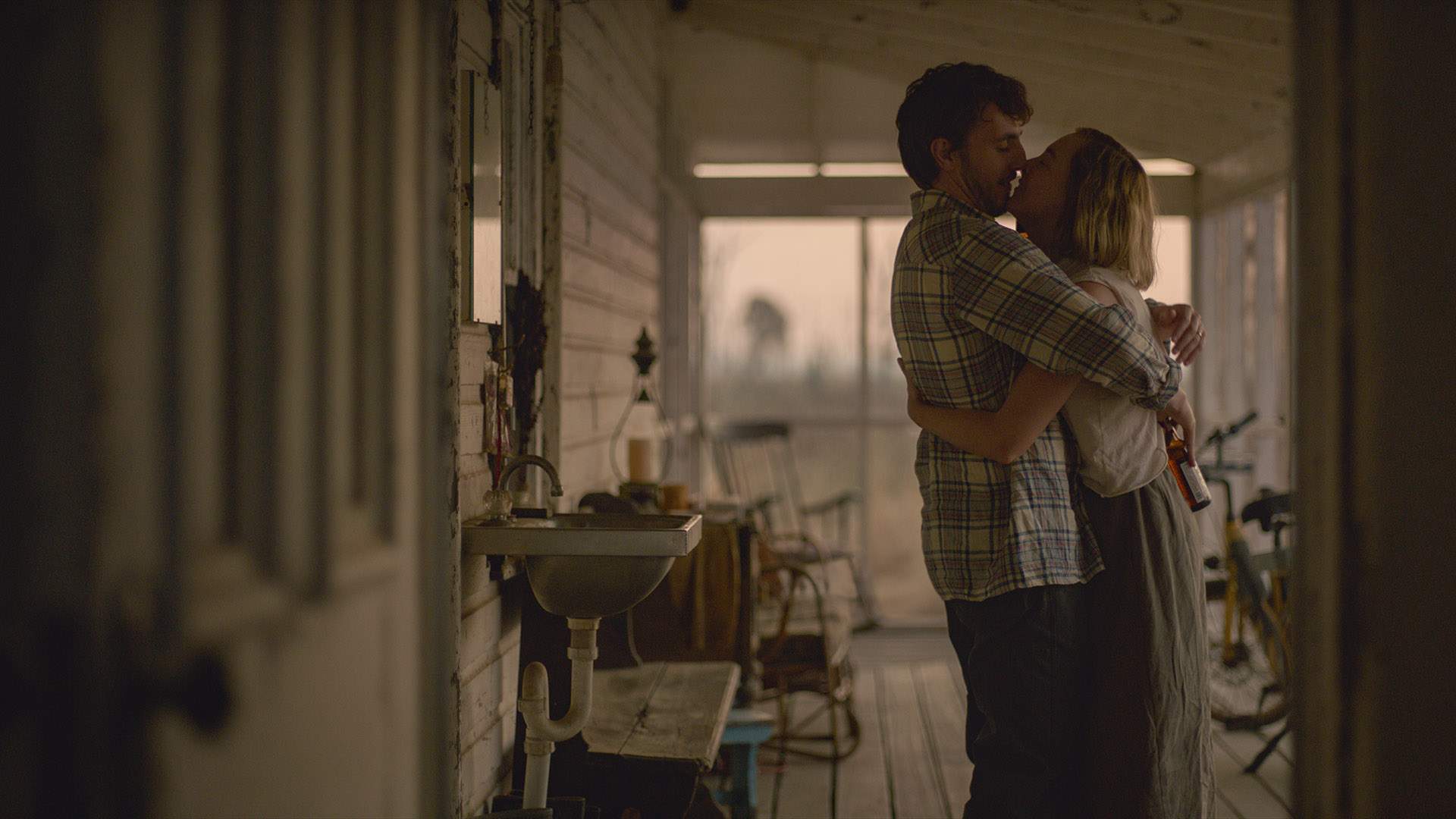 ON CASTING SAOIRSE RONAN, PAUL MESCAL AND AARON PIERRE
"You obviously look at a big list of people when you are working on the script — well for me anyway — and she was the person that I could feel the most in the room. I could almost feel her personality beside me and I could feel this curious human being, someone that had this inner light — I could really feel her.
I took that feeling into the casting process and Saoirse was definitely right at the top of the list for that. She is an extraordinary actress, but she's just got this great personality that shines through all of her work. That's what I desperately wanted in the movie. It's what's precious.
So we decided to start with her, and once she agreed to do it, then it's alchemy — it's like an emotional alchemy from there. You try to find people that you think could have a great chemistry with her and that led me to Paul Mescal. And what I loved about him, too, is that he had both alpha quality and that feminine quality.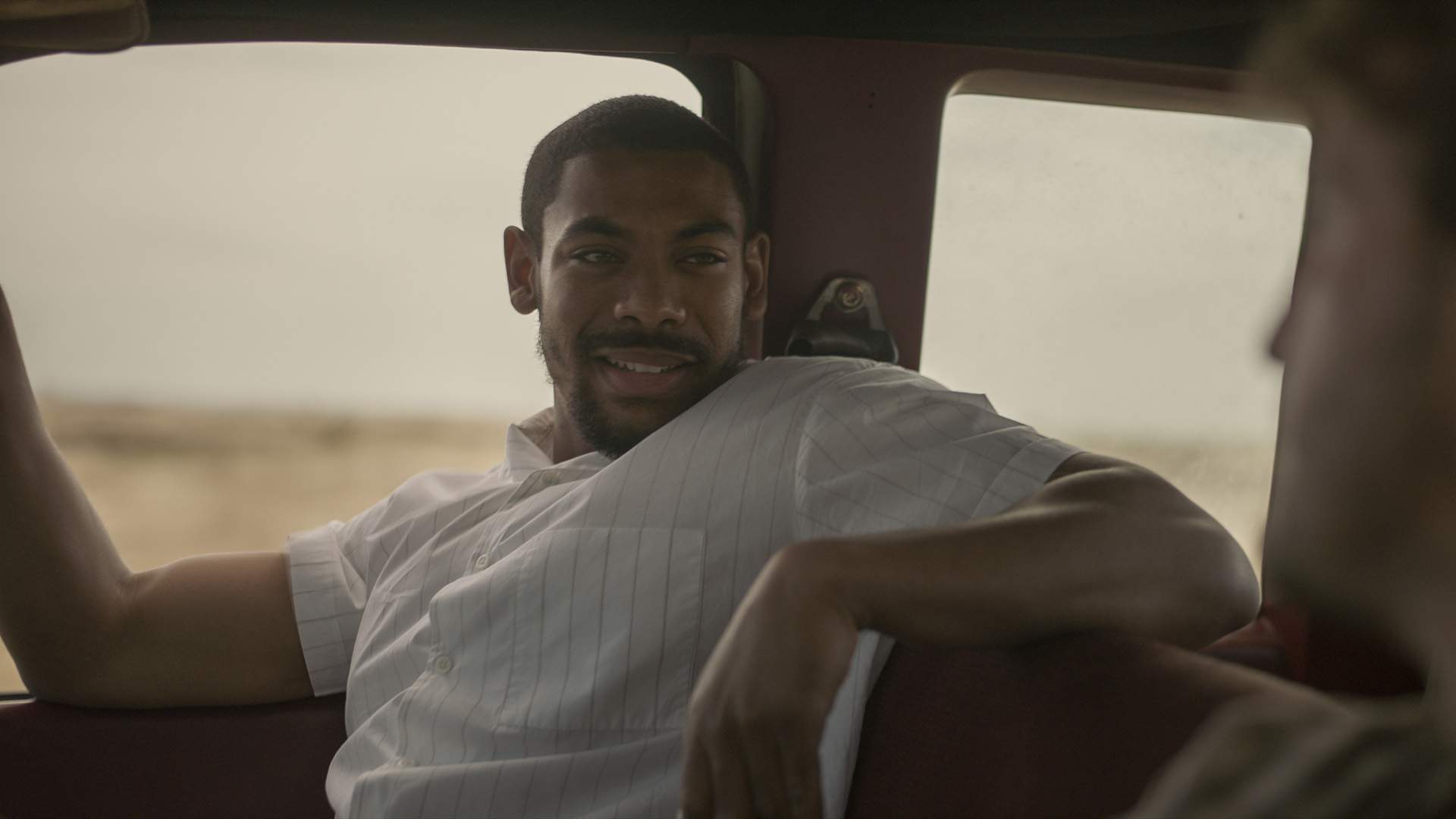 I thought he had emotional range to play the versions of himself that he needed to play, and he had such a deep love and respect for Saoirse — and their Irish heritage, of course.
Then we did actually have Lakeith Stanfield cast as as Terence. We actually sold the movie with Saoirse, Paul and Lakeith Stanfield. That's what we took to the market. Then Lakeith Stanfield exited the project very, very late in the game, which was very distressing for me.
But sometimes the universe intervenes in the right way — so it led me to Aaron Pierre. And I think we've been graced with this extraordinary performance from him. It it's so gorgeously nuanced and surprising and disorientating. So it was lucky — and it is so important that the film lives and dies on these actors because we've got nowhere to go. It's all about the psychology and the relationships on-screen, and I can't imagine it being anyone else really."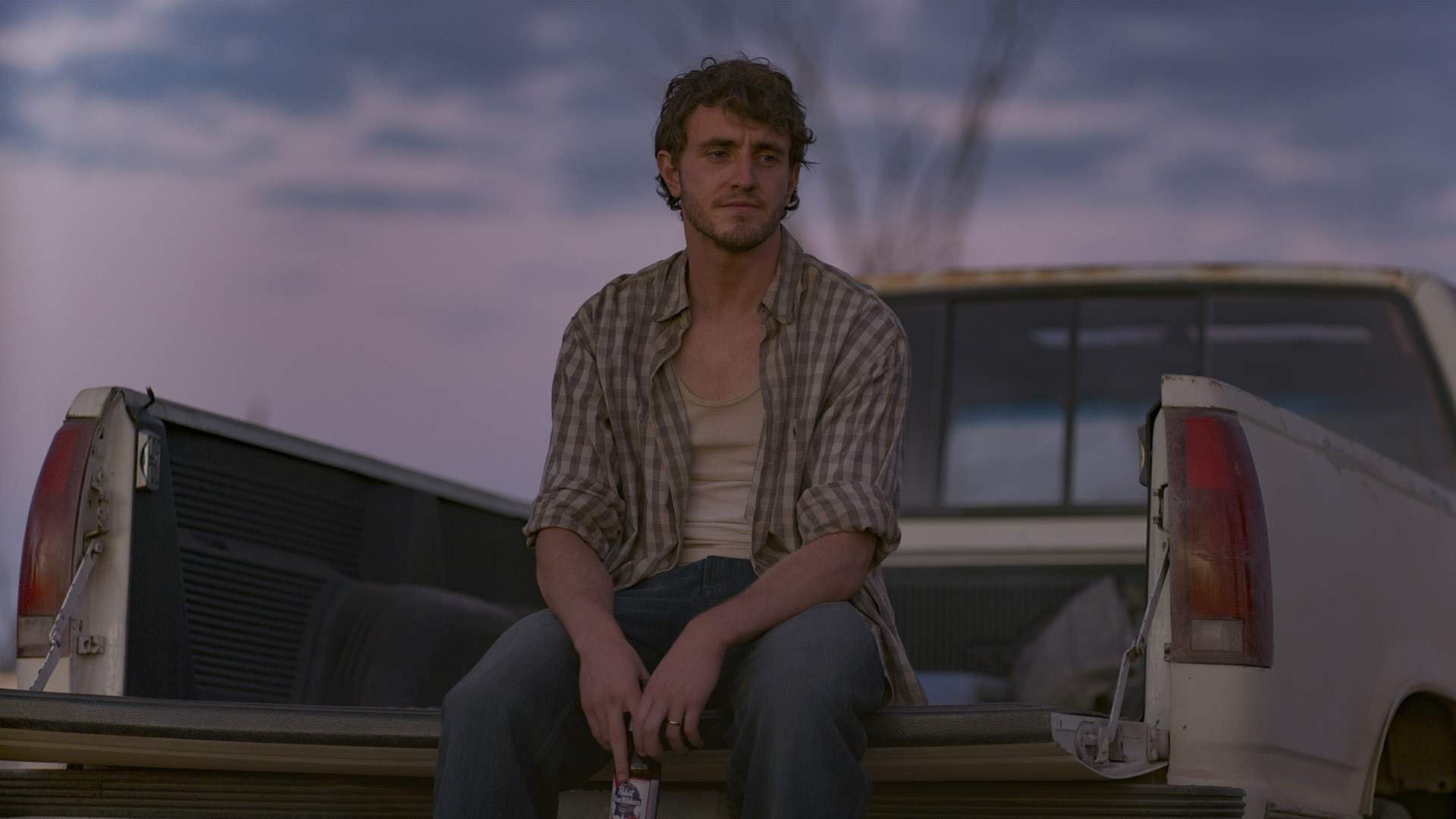 ON AUSTRALIA STANDING IN FOR AMERICA'S MIDWEST
"When I show the movie in America, they have no idea it's Australia. They actually go 'wow, that's a really haunting but scarily believable version of midwest'. So I think we did our job properly — I just had to avoid all the Australian tropes.
It was really important for me that I wanted everyone to feel the earth dying and feel its distress, and its call for help. I really wanted to find landscapes that were real and I could put in camera, and Australia just delivered that feeling to me — and that was what was very exciting.
The Winton Wetlands is where we built the set of the house, and it's haunting because there's a lot of death, obviously, with these dead trees, but you can really imagine what it would have been like when it was alive. It would have been the most beautiful farm. So I love all of that. I love that there's always beauty in our movie no matter how hard it gets — there's always a beauty in it and and I guess there's hope in that in a way. There's love in that.
So I understand why he holds on to the farm. It would have been something that was loved and cherished, even though it may feel uninhabitable at this point. I can understand why we attach ourselves to these things. Everything was very deeply considered and chosen on a gut level to what we're trying to do on the story."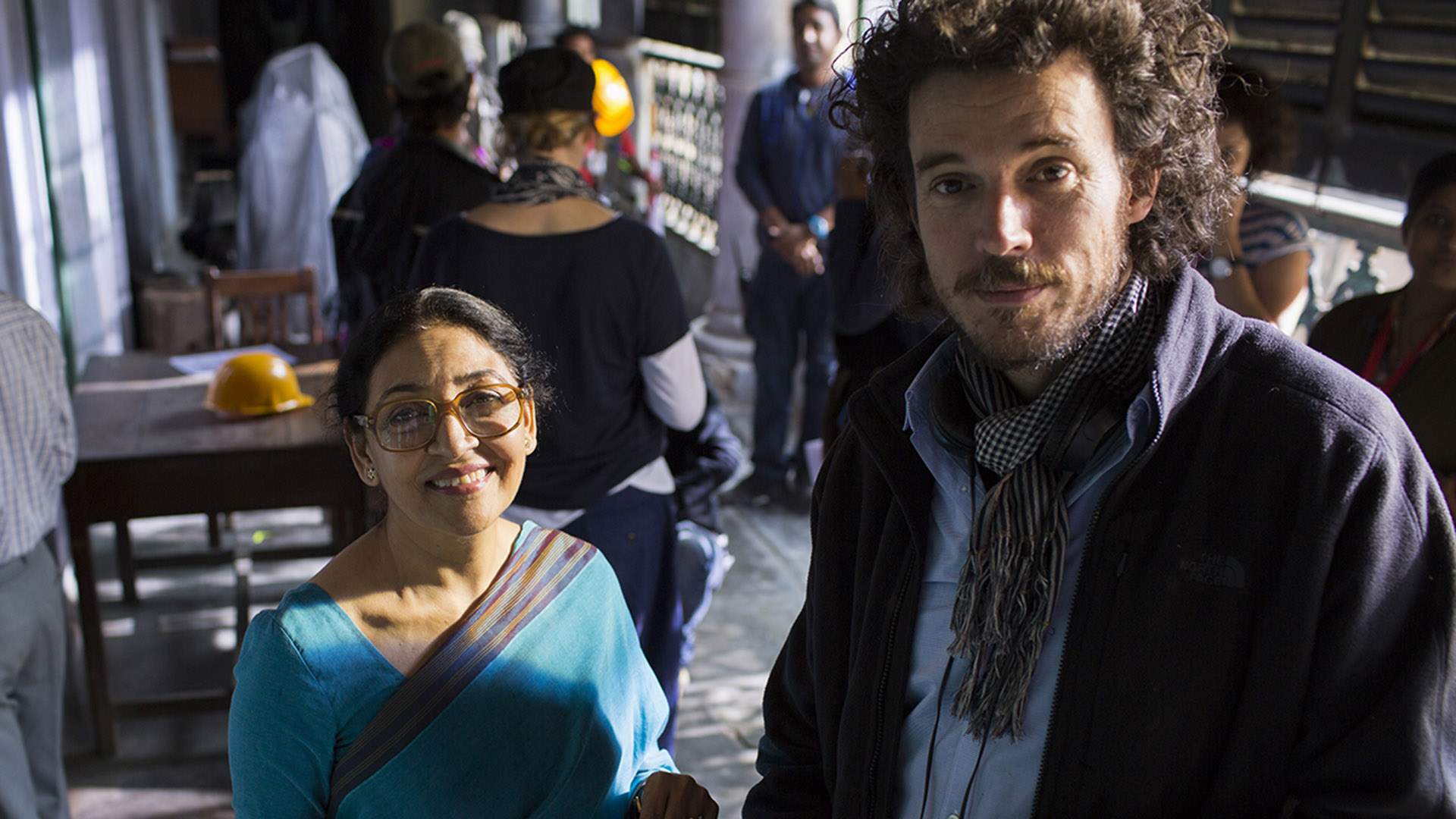 ON MAKING A ONE-LOCATION FILM AFTER LION AND MARY MAGDALENE
"It was actually a wish that I had. I've always done these super-ambitious, sprawling stories wrangling lots of cast, locations, traffic, chaos, extras. And I love all of that, don't get me wrong. But my absolute joy is when I when the camera's on that little boy's face and he does a performance that takes me away [in Lion], or Nicole Kidman in that scene with Dev, or Top of the Lake with Elisabeth Moss revealing this child that she has and the emotions. That's when I go 'I just want a whole movie full of that, how do that?'.
So I guess I've always had this wish, like if there was the right material, I'd love to just just have a couple of actors in a room and go down that rabbit hole so. I guess this movie is partly serving that appetite for something more intimate".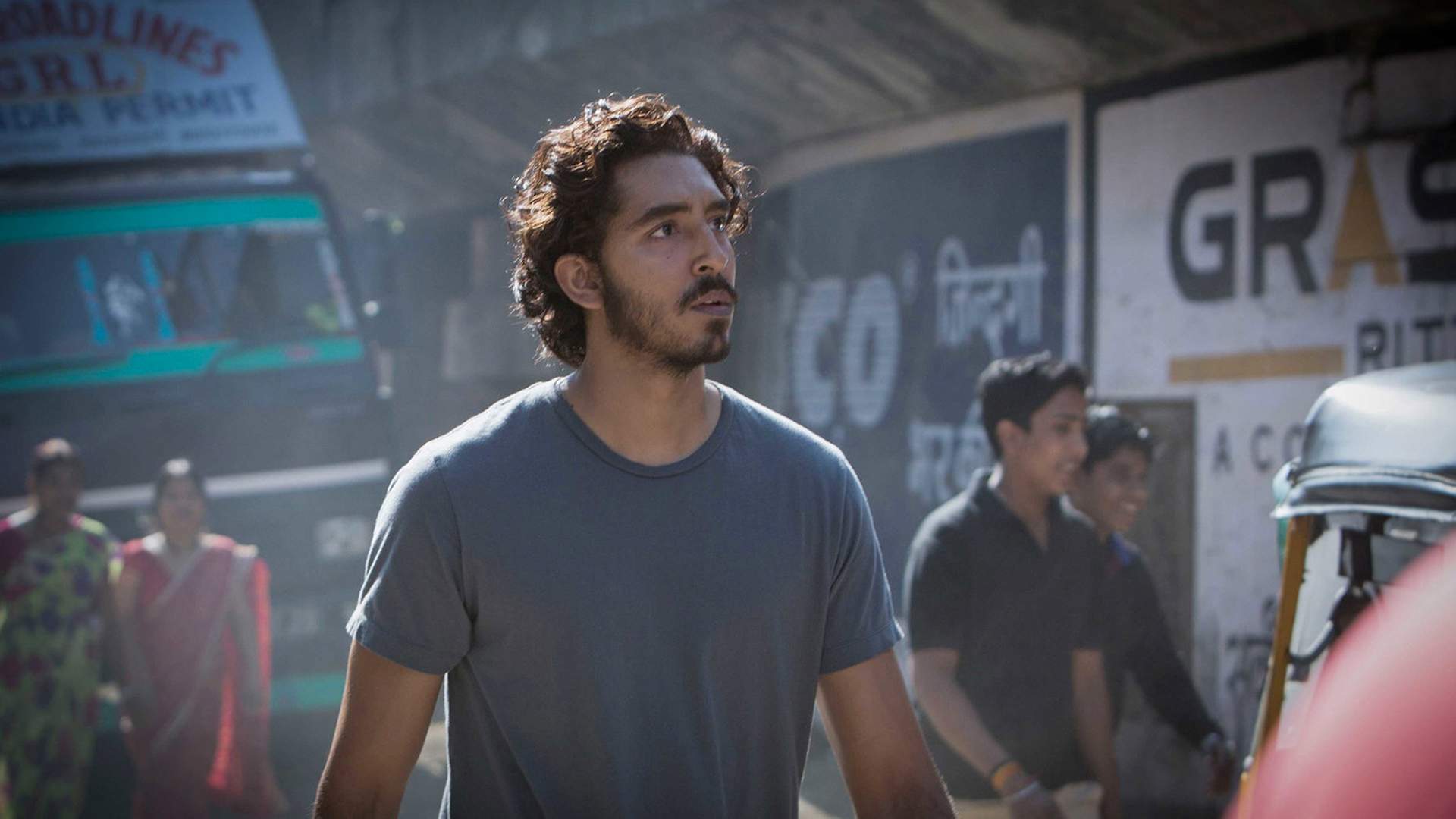 ON WHAT LION'S SUCCESS TAUGHT DAVIS ABOUT HIS CAREER
"Lion, in a way, proved to me that you've just got to follow your instinct with what you want to make. Lion, I just fell in love with the story. I was passionate about it. I was very involved with with the script in many ways structurally, and in how we're going to tell the story. It just confirmed that I can follow my instinct and it can work out, and that was really exciting.
I knew it was a story that people were going to love, and I would say that to my producers 'I think this is going be a really amazing movie' And of course [they'd reply] 'we hope so, we hope it works'.
That was just a really great feeling to make something in such a pure way and for it to be accepted on such a scale. I approach all my projects like that now. I haven't changed. I have to feel it. I have to be excited about it, challenged by it. And I can be making things at any point, but I wouldn't be in alignment with my with myself.
So I'm taking maybe a longer road or a different road, and just trying to just trying to make films that I care about. That's really, really what I'm doing."
Foe opened in Australian cinemas on November 2. Read our review.
Concrete Playground Trips
Book unique getaways and adventures dreamed up by our editors