ARTS & ENTERTAINMENT
It Looks Like 'Hamilton' Might Be Coming to Melbourne in 2022
The Tony-winning musical looks set to wrap up its Sydney season, then head to the Victorian capital.
In March this year, Lin-Manuel Miranda's game-changing musical Hamilton made its way to Australia. Yes, finally. Until then, local fans had to be content with obsessing over the 11-time Tony-winning show from afar — or, since mid-2020, enjoying the filmed version of its Broadway production. But thankfully that all changed when the blockbuster production hit the Sydney Lyric Theatre, where it has been unfurling its tale of 18th-century American politics for a few months now.
That's obviously a great situation for Sydneysiders, and for anyone willing to make the trip to the New South Wales capital for a night of rousing theatre. If you're in those two categories, you can currently be in the room where it happens. But if you're a Melburnian, it looks like even better news is coming. Sometime in 2022 — perhaps as early as March — Melbourne residents might get their shot to see Hamilton on home turf.
Although an official announcement hasn't yet been made, the production is expected to make its way to Victoria next year, The Age is reporting. If it does debut in March as suggested, it'll do so a year after it premiered in Sydney, with Her Majesty's Theatre its likely home in Melbourne.
It's anticipated that official word will come soon — possibly by the end of this month, in fact. If you're up to date on the Australian theatre scene's recent announcements, though, you might've anticipated this news. Other big musicals, such as The Book of Mormons, have toured the country after their big local premiere seasons. Also, earlier this week, it was announced that the Mary Poppins musical would float into the Sydney Lyric Theatre from May next year — and obviously the venue can't host two shows at once.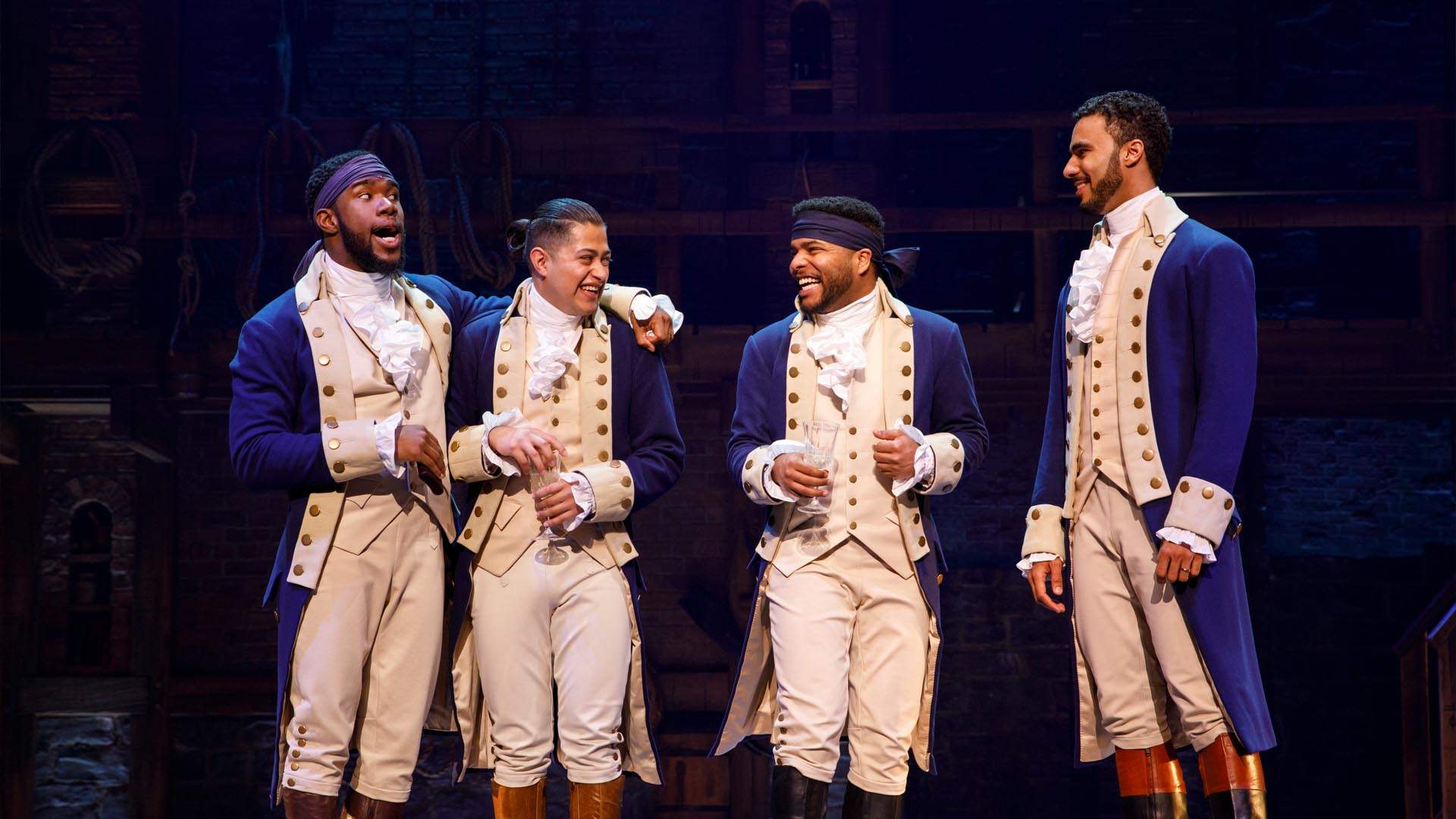 Haven't become a Hamilton obsessive yet? Not quite sure why it has been one of the most-talked about theatre shows of the past six years? The critically acclaimed hip hop musical, for which Miranda wrote the music, lyrics and the book, is about the life of Founding Father Alexander Hamilton, as well as inclusion and politics in current-day America. As well as its swag of Tony Awards, which includes Best Musical, it has nabbed a Grammy Award and even a Pulitzer Prize.
This won't be Miranda's first musical to come to Melbourne, with his take on the classic 2000s film Bring It On: The Musical hitting the city in 2018.
In the meantime, Melburnians can watch the filmed version of Hamilton with the original Broadway cast on Disney+ — and yes, it's as phenomenal as you've heard.
Sydneysiders, if you haven't yet booked yourself in to see the musical, you might want to get in quickly. And Brisbanites, start crossing your fingers that Hamilton plans a move up north after its Melbourne season.
Hamilton is expected to stage a Melbourne season in 2022. We'll update you with further details if and when they're announced — and you can keep an eye on the musical's website in the interim.
Via: The Age. Images: Hamilton, Broadway. Photos by Joan Marcus.
Published on May 21, 2021 by Sarah Ward