ARTS & ENTERTAINMENT
Melbourne's Art Galleries and Museums Are Starting to Reopen From This Weekend
ACMI, Melbourne Museum, the Immigration Museum and Scienceworks will be open once again — and the NGV and State Library of Victoria, too, from next week.
From 6pm on Friday, October 29, life is going to be a little more normal for double-vaccinated Melburnians. That's when the second stage of eased COVID-19 restrictions will come into effect, ahead of even more rules relaxing in late November. And, this weekend, it's also when the city's cultural institutions will start to reopen to the double-jabbed — so get ready to visit galleries and museums.
Different venues are relaunching on different dates, however, because Melbourne is just about to have a public holiday on Tuesday, November 2. You'll be able to hit up the Australian Centre for the Moving Image and its huge Disney exhibition from Saturday, October 30, for instance, if you've had two vaccinations  — but you might have to wait a little longer elsewhere.
Melbourne Museum, the Immigration Museum and Scienceworks are all reopening on Saturday, October 30, too, with tickets already on sale. Bookings are obviously essential, and everyone over the age of 16 must be double-vaxxed or have a medical exemption to enter. Also, Scienceworks will start its Planetarium Nights sessions again on Friday, November 5.
IMAX Melbourne will relaunch on Saturday, October 30 for the double-jabbed as well — a day after other cinemas around the city will crank up their projectors again.
And, so will the Heide Museum of Modern Art, kicking off with the exhibition Margel Hinder: Modern in Motion.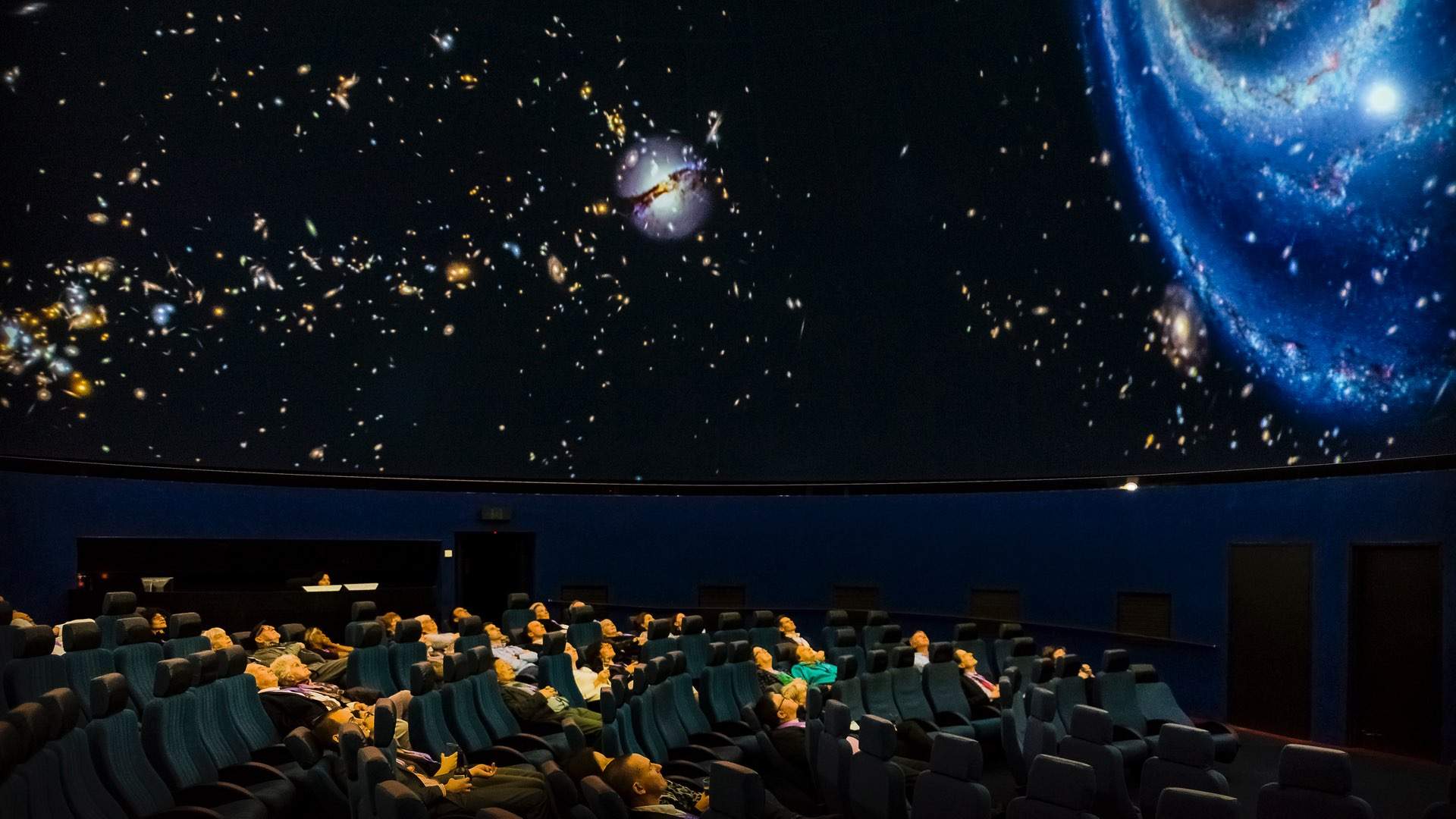 Over at the National Gallery of Victoria, it's swinging open its doors to double-vaccinated patrons on Wednesday, November 3. So, that's when you'll be able to head back to The Ian Potter Centre: NGV Australia and NGV International — with the former displaying extended seasons of its Maree Clarke: Ancestral Memories, Big Weather and Naomi Hobson exhibitions, and Camille Henrot: Is Today Tomorrow and Reko Rennie's new work Initiation OA_RR on offer at the latter.
Also welcoming in double-vaxxed Melburnians on the Wednesday: the State Library Victoria. It's reopening all spaces except the Russell Street Welcome Zone and Readings bookshop, both of which will reopen in January next year.
And the Jewish Museum of Australia will reopen on Sunday, November 7.
Melbourne's COVID-19 rules might be easing again, but plenty of requirements will still be in place — including masking up indoors, and capacity restrictions.
For more information about cultural institutions reopening across Melbourne, head to the ACMI, Museums Victoria, IMAX Melbourne, Heide Museum of Modern Art, NGV, State Library Victoria and Jewish Museum of Australia websites.
Top image: Installation view of Camille Henrot: Is Today Tomorrow, NGV International, Melbourne. Photo: Tom Ross. Courtesy of NGV.
Published on October 28, 2021 by Sarah Ward