ARTS & ENTERTAINMENT
Melbourne Will Soon Be Home to Australia's Largest Video Gaming and Esports Venue
Opening in 2020, Fortress Melbourne will sprawl over 2700 square metres, complete with two bars, an arena and spaces dedicated to PC gaming, consoles and board games.
Gaming and esports are coming to Melbourne in a big way. Come early 2020, the Emporium precinct will welcome Fortress, a 2700-square-metre centre devoted to computer, video, console and tabletop gaming. When it launches, it'll become the largest venue of its type both in the country and in the southern hemisphere.
If you're eager to mash buttons with your mates somewhere other than your lounge room, you'll be able to do so in this sprawling two-level spot — which'll feature more than 160 gaming PCs, several suites dedicated to consoles, an entire lounge for online gaming, four streamer pods, and an area just for role-playing and board games. If you take your favourite pastime a bit more seriously, you'll also be in the right place. As well as an esports arena with grandstand seating for 200 people, Fortress will include an esports bootcamp room, a training space, and broadcast and production facilities.
At least five big screens will grace the venue's walls, playing live tournaments and international playoffs. Elsewhere, function rooms with their own computer setups will be available to hire for private events and parties — and there'll be a merchandise store onsite as well.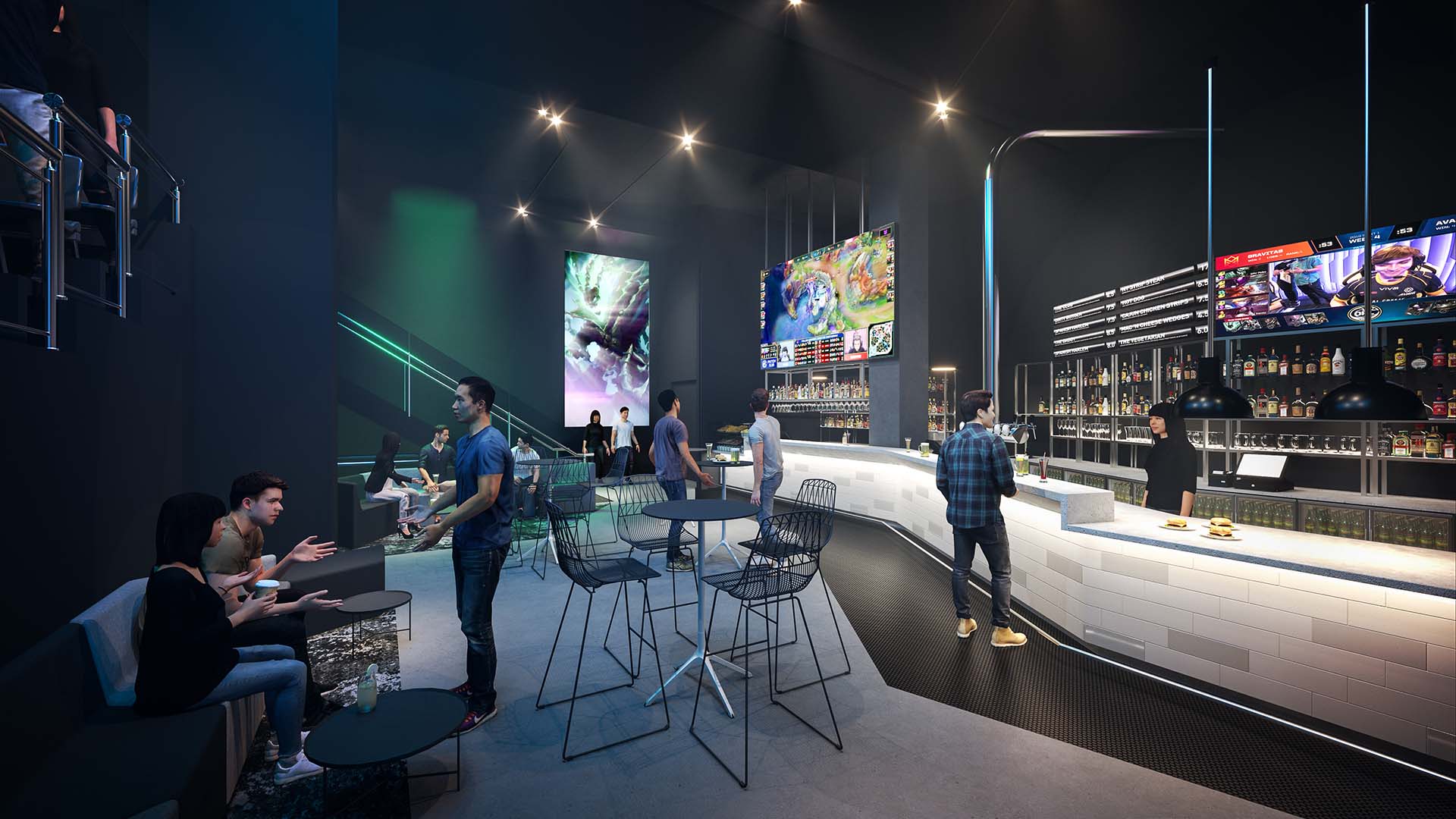 When it comes to kicking back after a few games, the esports area will boast its own bar, while the basement will be home to a 400-square-metre tavern that'll serve both drinks and food.
Whether you're a Super Smash Bros lover or a Counter Strike fiend, Fortress Melbourne aims to appeal to everyone, catering for casual gamers, competitive gamers and esports diehards, as well as families and after-work crowds.
A collaboration with US-based Allied Esports, which runs venues such as Las Vegas' HyperX Esports Arena, the Melbourne facility marks the first in a planned chain of similar spots across Australia over the next few years — although no date has been given as yet for the rollout around the rest of the country.
Fortress Melbourne will open at Emporium Melbourne, 287 Lonsdale Street, Melbourne, sometime early in 2020. We'll update you with a launch date when one is announced.
Published on September 06, 2019 by Sarah Ward