ARTS & ENTERTAINMENT
A Waterfront Dance Festival with an All-Aussie Lineup Is Touring the Country This Autumn
For The Love returns for three huge shows in March and April, headlined by Flight Facilities, Cosmo's Midnight and Mallrat.
By this stage, there's every chance you've forgotten what a dance floor even looks like. But the folks at Untitled Group — the same minds behind Beyond the Valley, Pitch Music & Arts and Ability Fest — are here to get you reacquainted. They've just revealed a huge all-Aussie lineup for the 2021 edition of their live music series For The Love, which is headed to Perth, Melbourne and the Gold Coast in March and April.
Across three dates, legendary acts including electronic duo Flight Facilities, dance floor darlings Cosmo's Midnight and Brisbane rapper Mallrat will help you dust off the cobwebs and rediscover that groove. The party kicks off at Perth's McCallum Park on Saturday, March 13, before heading to Birrarung Marr in Melbourne on Saturday, April 3. Doug Jennings Park on the Gold Coast plays host to the final event on Saturday, April 17.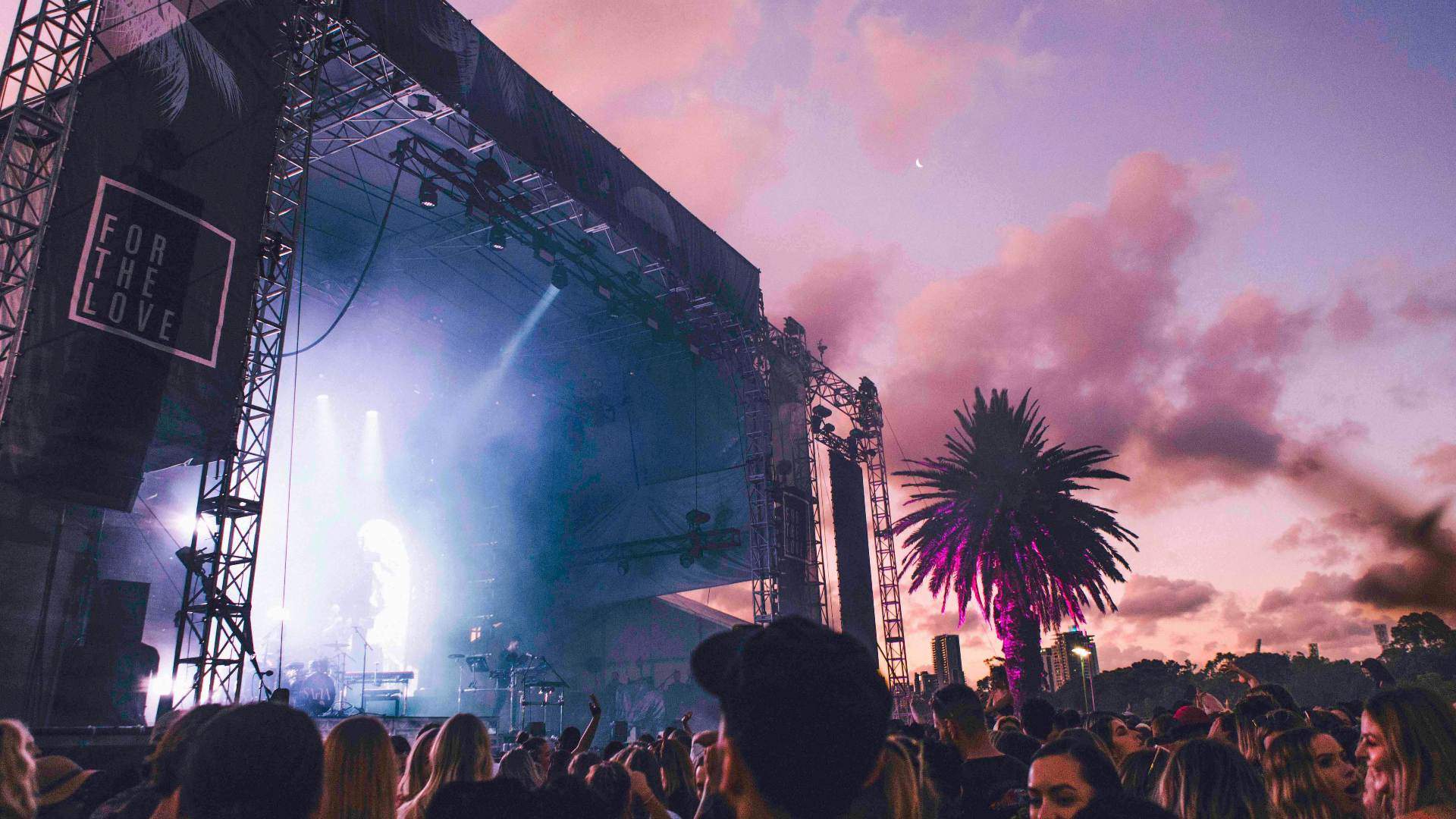 These three waterfront venues are set to be transformed into blissful dance destinations, heaving to live sounds from favourites like singer-songwriter Running Touch and brother-sister duo Lastlings, along with London Topaz, Boo Seeka, George Maple and Elizabeth Cambage. Punters will also have the opportunity to kick back in style in one of For The Love's VIP lounges, presented by Aussie streetwear label Nana Judy.
If an evening spent cutting shapes by the water sounds like a much-needed addition to your calendar, you can now register for presale until 3pm on Wednesday, December 9. Presale tickets go on sale from 5pm that same day, with general public tickets up for grabs from noon on Thursday, December 10.
For The Love 2021 hits Perth on March 13, Melbourne on April 3 and the Gold Coast on April 17. Head to the website to register for presale.
Published on December 07, 2020 by Libby Curran