ARTS & ENTERTAINMENT
Golden Plains Is No Longer Going Ahead with Its 2022 Festival
The beloved festival won't be returning in March, but the Aunty team will be bringing back the Meredith Music Festival in December 2022.
Sorry, music lovers — you won't be making the pilgrimage to the Supernatural Amphitheatre in 2022, because Golden Plains has just announced that it won't be returning next year. Meredith's other beloved festival (the one that isn't literally called Meredith Music Festival), it was hoping to return in March; however, in a statement released today, Friday, November 19, organisers have advised that that won't be possible.
"We tried incredibly hard to make it happen. Turned every stone a hundred times. Looked at it from every possible, and impossible, angle. We allowed as much time and space as we could," the Aunty team announced.
"In the end, there wasn't any one single thing that knocked it out. More a seriously sizeable series of things which proved — at this particular moment in time, for our particular circumstances — insurmountable for Golden Plains to take flight."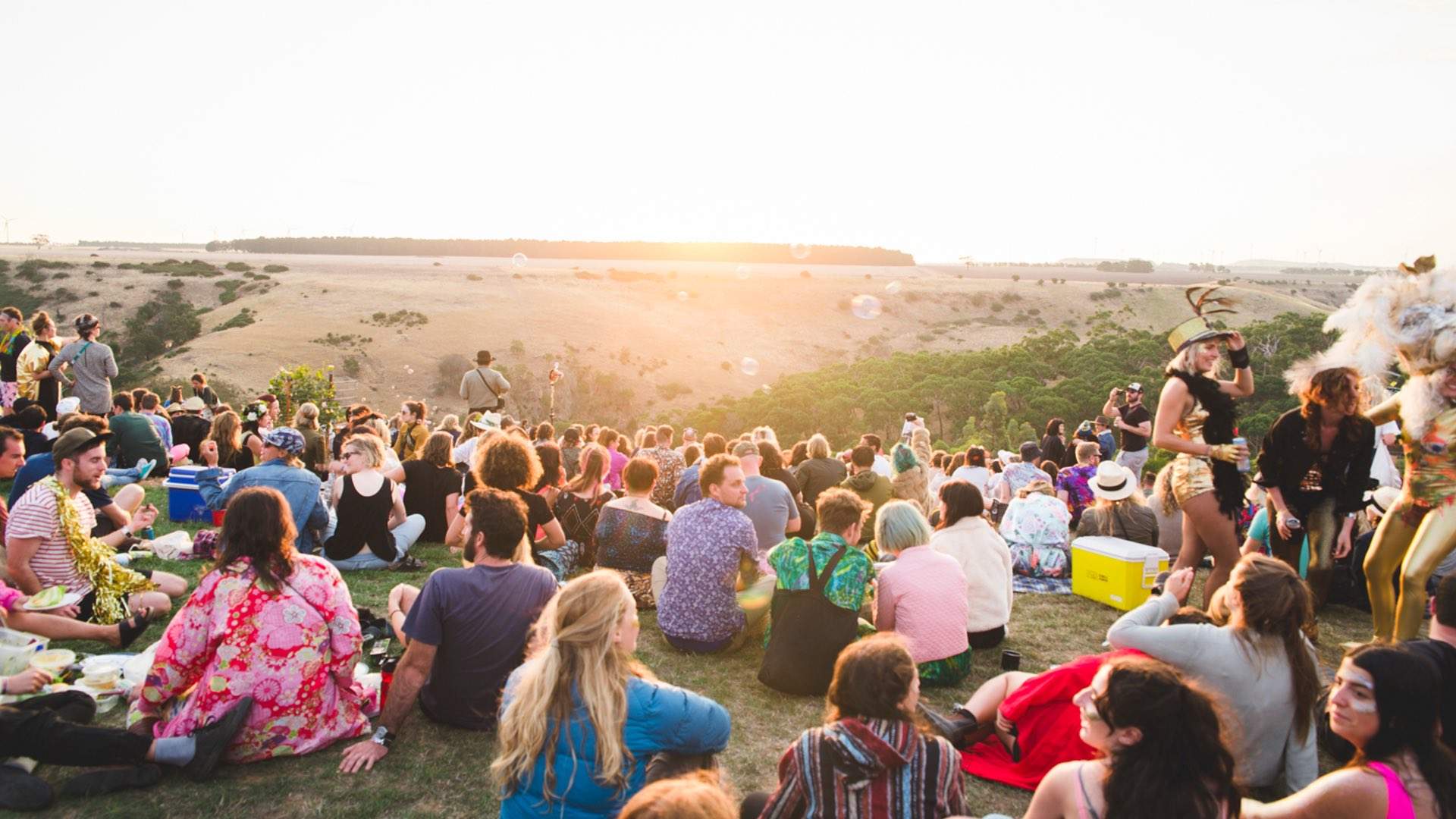 Catering to 12,000 punters each year across three days and two nights — when it goes ahead, that is — the fest has long proven a favourite for its one-stage setup, which skips the need for frantic timetabling. And, like sibling festival Meredith, Golden Plains is also known for the Aunty crew's star-studded lineups.
In good news for that other fest, however, Meredith is still set to take place in December 2022 — after sitting out this year, just as it did in 2020. It's obviously far too early for lineup details but, when it returns, it'll be celebrating its 30th fest.
And, as for Golden Plains, mark March 2023 in your diary now.
If that'll leave a gap in your 2022 festival schedule, a heap of other music fests around Victoria have been locking in their plans for the new few months — including Boiler Room x Sugar Mountain, So Frenchy So Chic, For the Love, new touring fest Summer Camp and Beyond the City.
Golden Plains won't return in 2022, with further details available via the festival's website.
Images: Steve Benn / Theresa Harrison
Published on November 19, 2021 by Concrete Playground