Lady Gaga Was At Cherry Bar Last Night and You Totally Missed It
The one night you refrain from hitting up AC/DC lane!
The one Saturday night you decide to sensibly head home instead of hitting up AC/DC lane, the unthinkable happens. Lady Gaga, bonafide queen of art pop and undisputed champion of the absurd took her artRAVE afterparty to the iconic CBD rock dive, stripped to her ripped fishnets and a bra, and danced on the bar. You could have been there! This could have been your boob in her magical hand!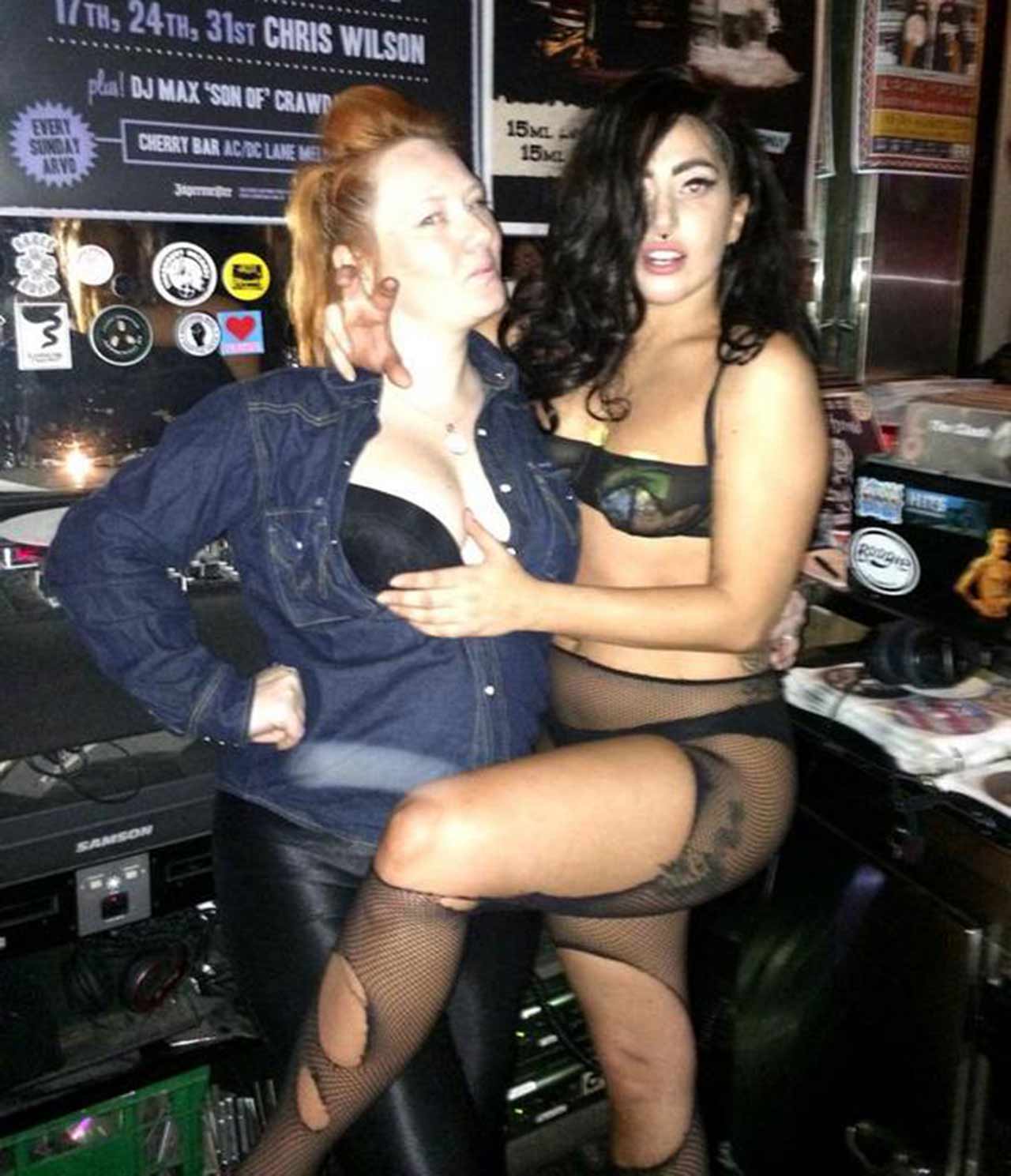 This picture was posted by Cherry Bar this morning via Facebook and has been understandably met with an inundation of frustrated squeals from Gaga lovers who missed out. "So wearing practically nothing....Lady Gaga was dancing on the Cherry bar top till very late last night. True story," said another post.
Of course, something like that tends to be well-documented so you can't really accuse them of lying.
Lady Gaga partying in Melbourne. pic.twitter.com/h33GU0MiSd

— Lady Gaga Now (@LadyGagaNowNet) August 23, 2014
I'm currently in a night club with lady fuxking Gaga
— Ida | Lady Gaga (@LittleeMonsteer) August 23, 2014
Ms @ladygaga at #cherrybar Melbourne. So jealous. Taken by a non gaga friend (cc:@Artbyskings) pic.twitter.com/KNbrtKRCNX — Marc Andrew Davies (@MarcADavies) August 23, 2014
This isn't the first time Gaga has hit up Melbourne nightlife. Long-time Gaga stalkers will remember that she partied at Northcote Social Club in honour of Independence Day in 2012. However this was only after getting knocked back from Cherry Bar when they decided to honour a local act that was already booked to play the venue.
Well-known for supporting local artists, hosting secret gigs and big-name afterparties, we're certainly glad Cherry Bar is still going strong. It was just last month that the bar's future seemed in jeopardy over the need for $90,000 in soundproofing refurbishments. Luckily, Melbourne music lovers came out in force and delivered a hugely successful fundraising effort.
Lady Gaga has another show tonight at Rod Laver Arena. Please refrain from stalking her hotel room all day like some Melbourne fans, but if you feel like dancing on a bar with her tonight maybe keep a keen eye on Twitter.
Image via Cherry Bar.
Introducing Concrete Playground Trips
Book unique getaways and adventures dreamed up by our editors