ARTS & ENTERTAINMENT
Splendour in the Grass 2015 in a Muddy, Muddy Nutshell
From Florence to Ronson, we're still chipping the sludge from our boots.
Splendour in the Grass 2015 in a Muddy, Muddy Nutshell
From Florence to Ronson, we're still chipping the sludge from our boots.
---
There's a certain moment between waking up in a hot tent, losing your boot sole in shin-deep mud and slipping up the side of a muddy, muddy amphitheatre that we remember this unshakable music addiction of ours is fukt. Yet year after year, we load up our borrowed cars with hidden goon sacks, blow-up Kmart mattresses, '90s throwback playlists and enough muesli bars to make our mums happy and we drive our timetable-highlighting butts to the music mecca to rule them all post-BDO: Splendour in the Grass.
Why do we do it? Why do we skate through mudpiles resembling a human bowel system? Why do we munch on greasy moshpit ponytails between burling throat-scraping vocals? Why do we shell out ten beans a tinny for watery piss that calls itself beer? Seems we can't shake this pesky music lovefiend.
Returning to North Byron Parklands, this year's Splendour in the Grass gained wraps from the 5-0 for 'good behaviour' (the badly behaved are still sitting in sinkholes in the Mix Up tent), slam dunked three big gun headliners in a row (Mark Ronson, Florence and the Machine, Blur), and generally became the mudbath we annually buy novelty gumboots for.
While we counted no less than seventeen headdresses and found an entire Splendour stall selling the damn things, there was a limited quota of douchebaggery to be seen — or perhaps they were simply easier to avoid; mud maketh muppets of the munted. Instead, here's what made us cheer for an encore.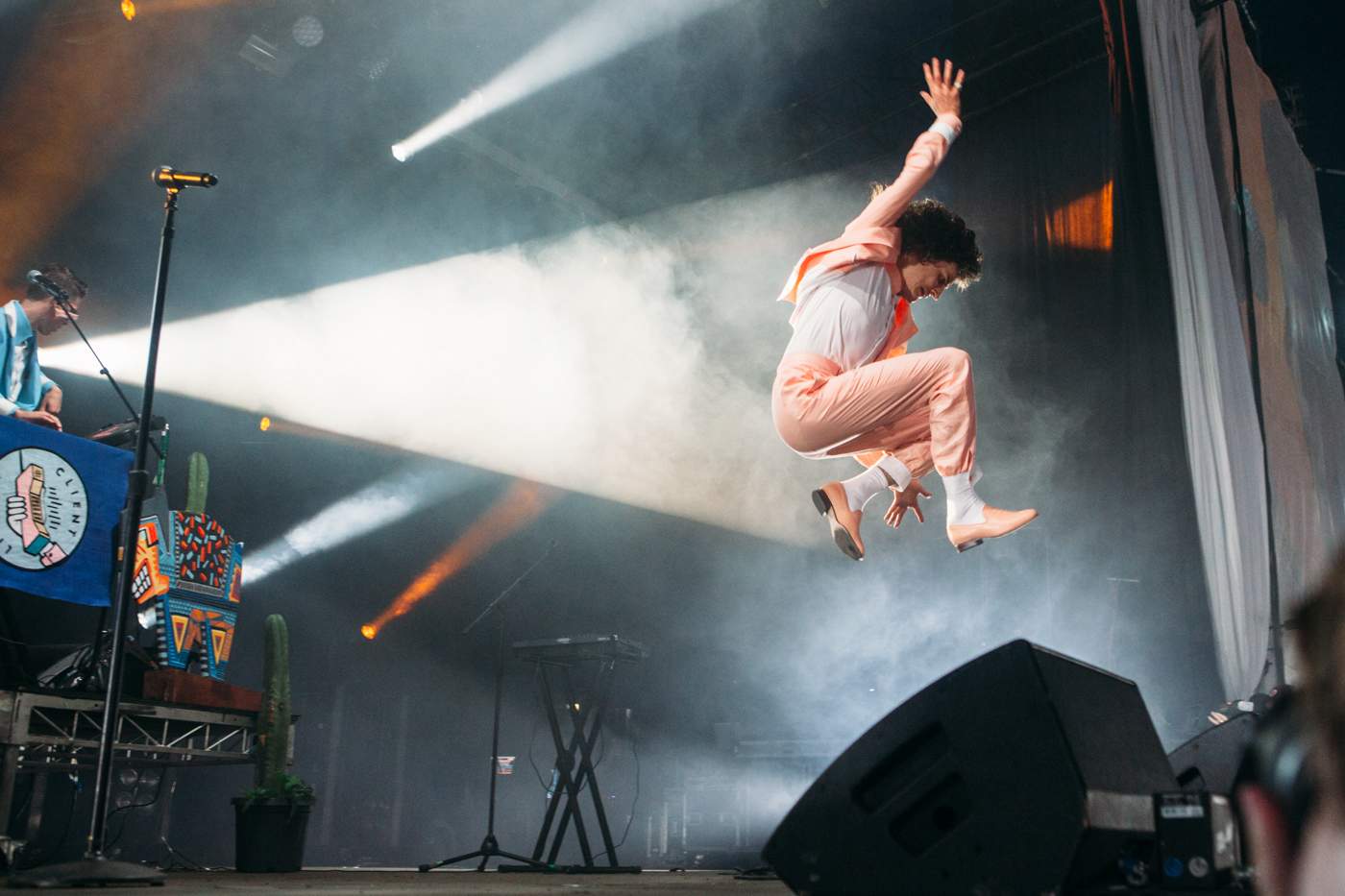 CLIENT LIAISON
With a bigger budget and bigger audiences to boot, Client Liaison have become the nostalgia-fuelled spectacle they've been threatening to be for years; ferns, pastel tuxedos, gold necklaces, and three incredible legs-for-days aerobic dancers to pose Lampoon-style around Client's disco-dancin' Monte Morgan. With co-Liaison Harvey Miller tweaking singles 'Queen' and 'End of the Earth', Client finished up with a cover of INXS's 'Need You Tonight' with longtime live bandmate and triple j Hack presenter Tom Tilley.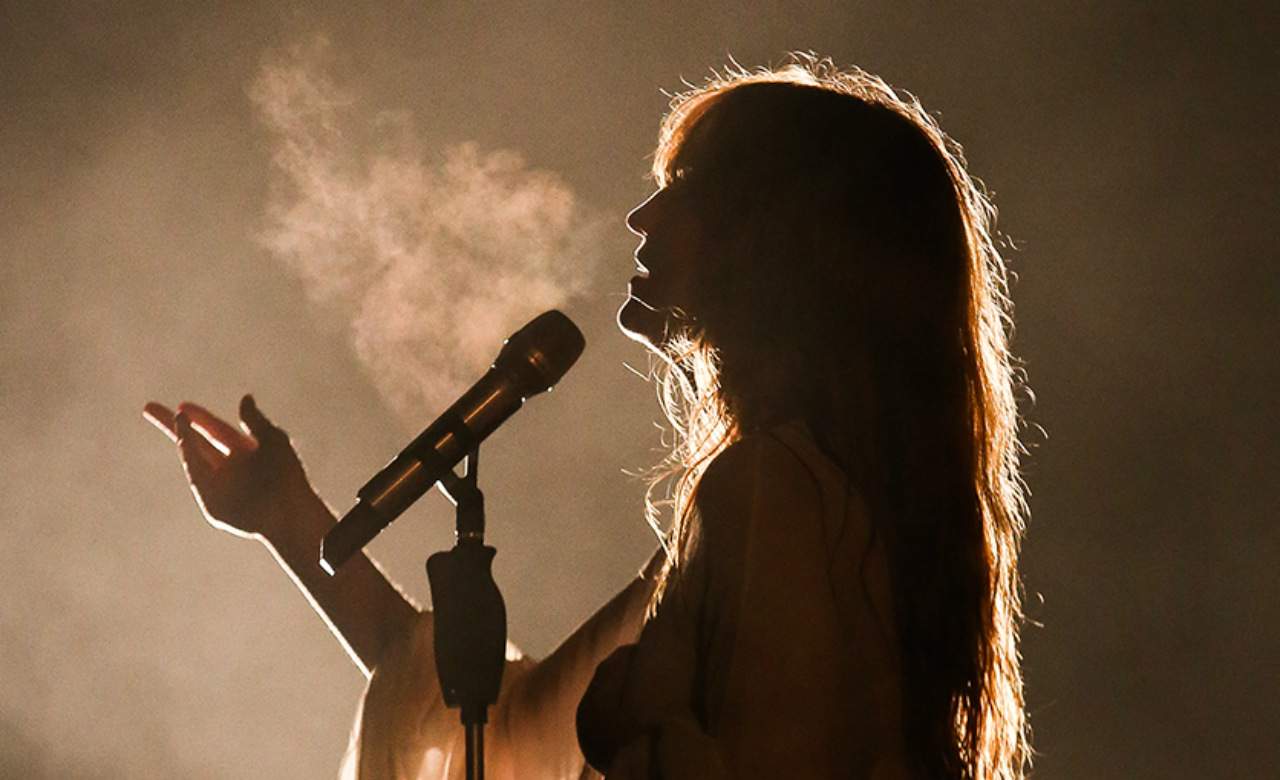 FLORENCE AND THE MACHINE
Florence Welch is the new messiah. Well, you'd be forgiven for thinking so after this large-scale bapitism-by-ballad. Characteristically bare-footed and donning flowing white threads to rival Stevie Nicks, the British powerhouse entranced the amphitheatre with soaring vocals and theatrical spirit fingers, backed by her mighty Machine — stopping to remind the audience of her first Splendour performance in a Surry Hills-bought vintage wedding dress many moons ago. With expectations high following her slam dunk of a 2015 Coachella set, Welch careened through single to fan favourite to 'Dog Days Are Over' finish with the level of high energy usually associated with Bacchanalian wood nymphs.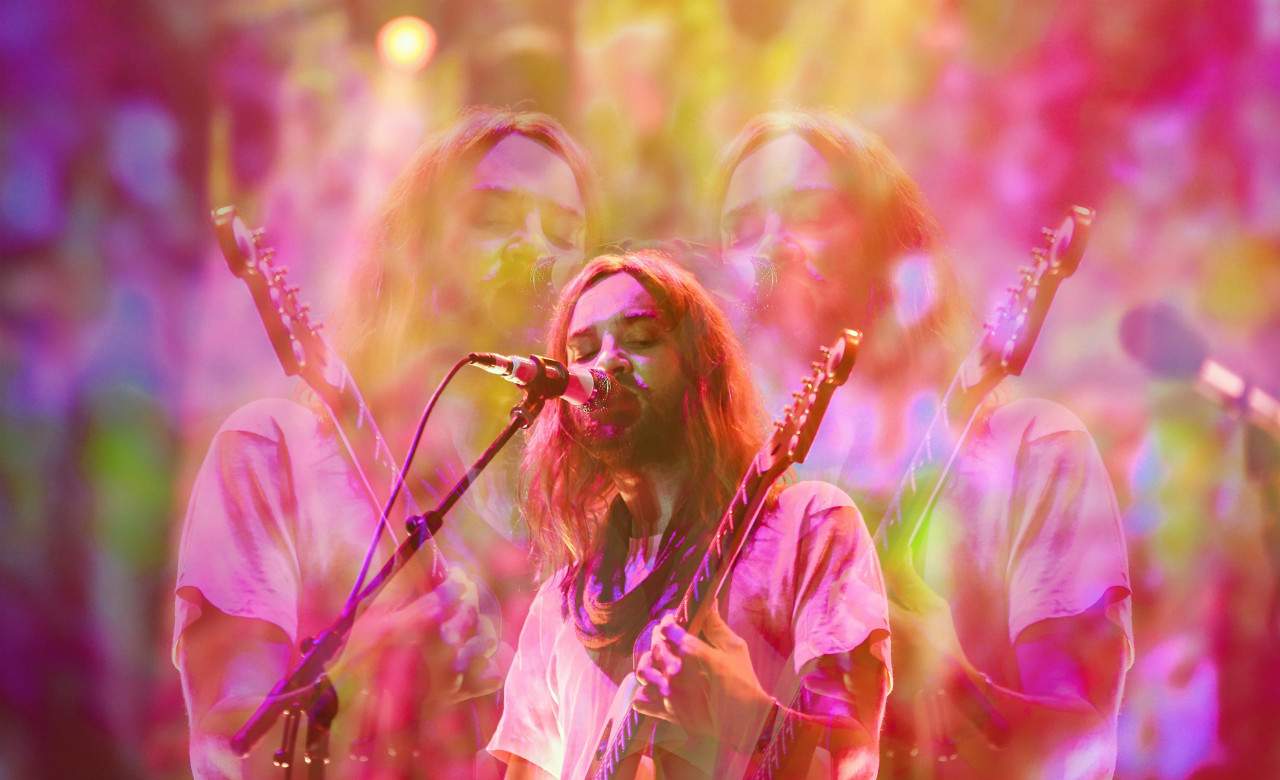 TAME IMPALA
The last time Tame Impala played Splendour, they debuted a little ol' single called 'Elephant' three years ago. This year, Kevin Parker and his psychedelic bunch came armed with brand new album Currents and an amphitheatre full of expectant fans (and granted, Blur fans trying to get a good spot). It's not every artist who's confident enough to drop seven-minute single 'Let It Happen', or open a set with it, but Parker's not every artist.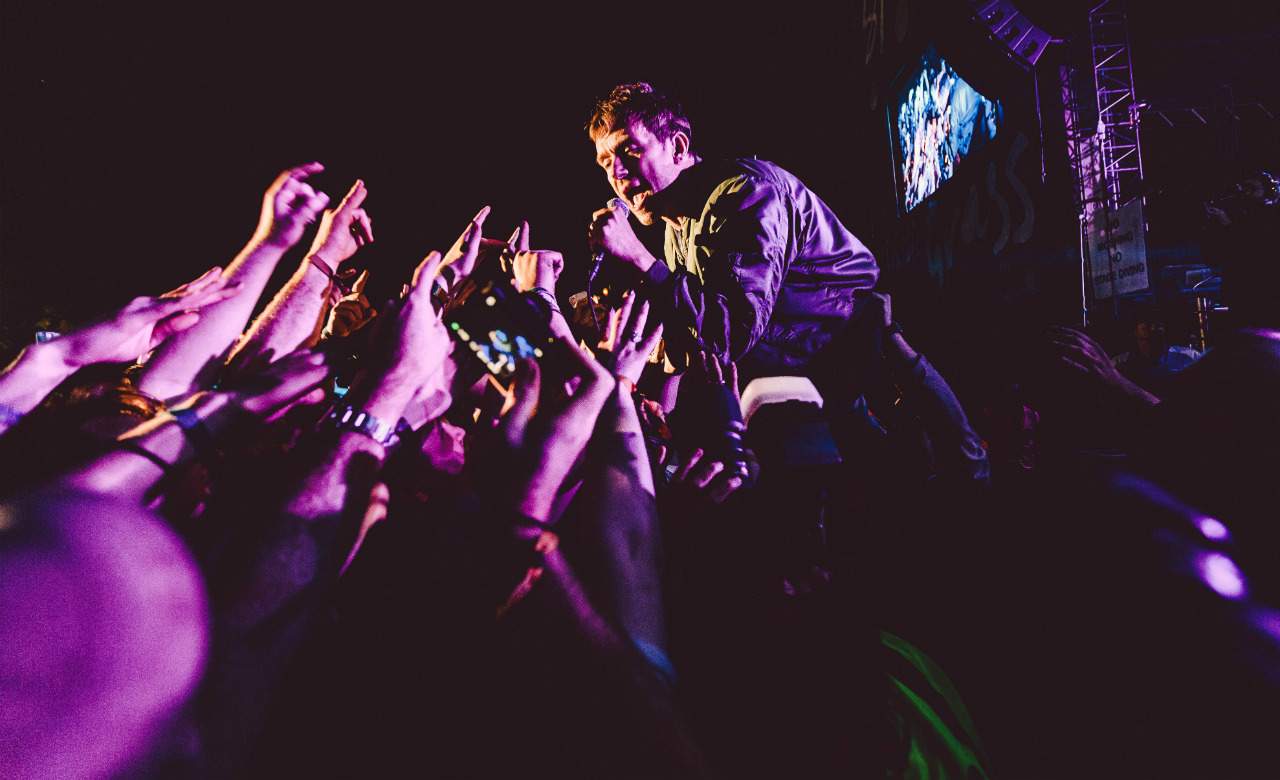 BLUR
"You're all fucked, aren't you." Blur frontman Damon Albarn knew an end of Splendour audience when he saw one, bubbling with anticipation at seeing the '90s Britpop legends united in the ampitheatre on Sunday night. Saluting the moon, bounding about the stage like a merry pirate and getting up in fan faces over the almost two-hour set, Albarn steered Alex James, Graham Coxon and Dave Rowntree through a furiously fast 'Song 2', beloved singles 'Beetlebum', 'Parklife' and 'There's No Other Way' amongst plenty of material from new album Magic Whip. Finishing up the festival with epic 1995 ballad 'The Universal' made whimpering messes of fans amphitheatre-wide.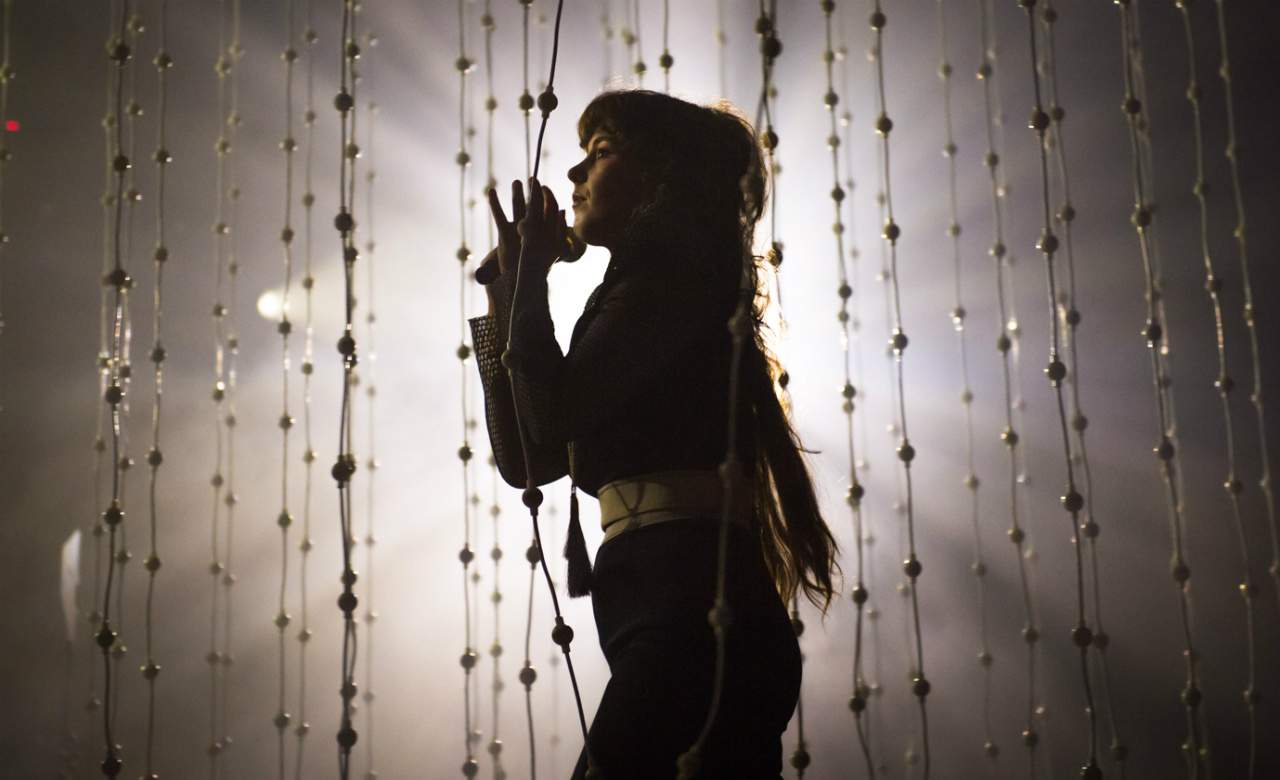 PURITY RING
Though the Mix Up tent was almost literally sinking into the mud, Canada's Purity Ring took Splendour punters to new heights of euphoria. Multi-instrumentalist Corin Roddick commanded booming synths and playable light-up crystals, while elven vocalist Megan James jumped, skipped and serenaded like a futuristic woodland sprite, blitzing everything from 'Push Pull' to 'Fineshrine'.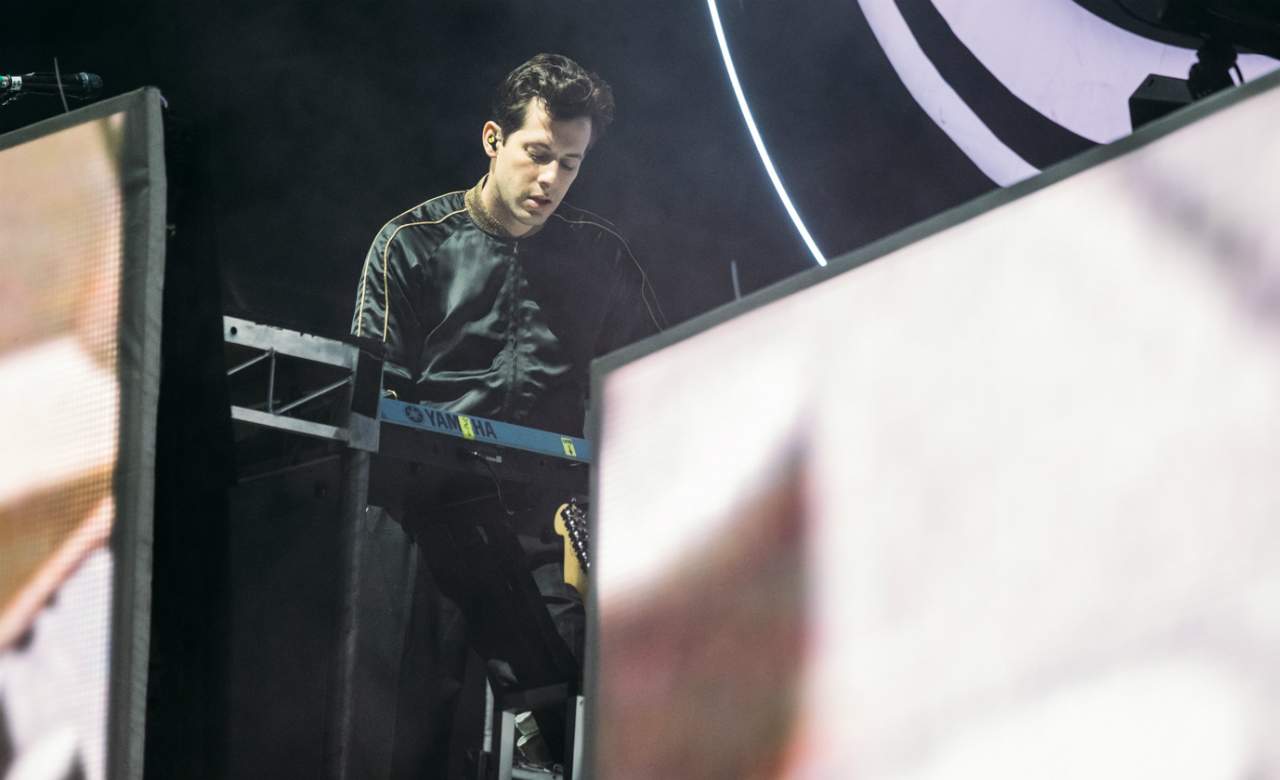 MARK RONSON
With Theophilus London, Kevin Parker, Daniel Merriweather, Keyone Starr and co. in tow, Mark Ronson's all-star variety show careened through the superstar producer's hit-dotted career so far; from explosive opener 'Feel Right' to a heartfelt 'Valerie' singalong using Amy Winehouse's original vocals. After cheesily getting bikes onstage for 'The Bike Song', bringing out Miike Snow's Andrew Wyatt for a rendition of the Ronson-co-written single 'Animal', Ronson dropped the firecracker Splendour was waiting for: a ten minute, rain-drenched bacchanal fuelled by 'Uptown Funk'. Worth the subsequent flu.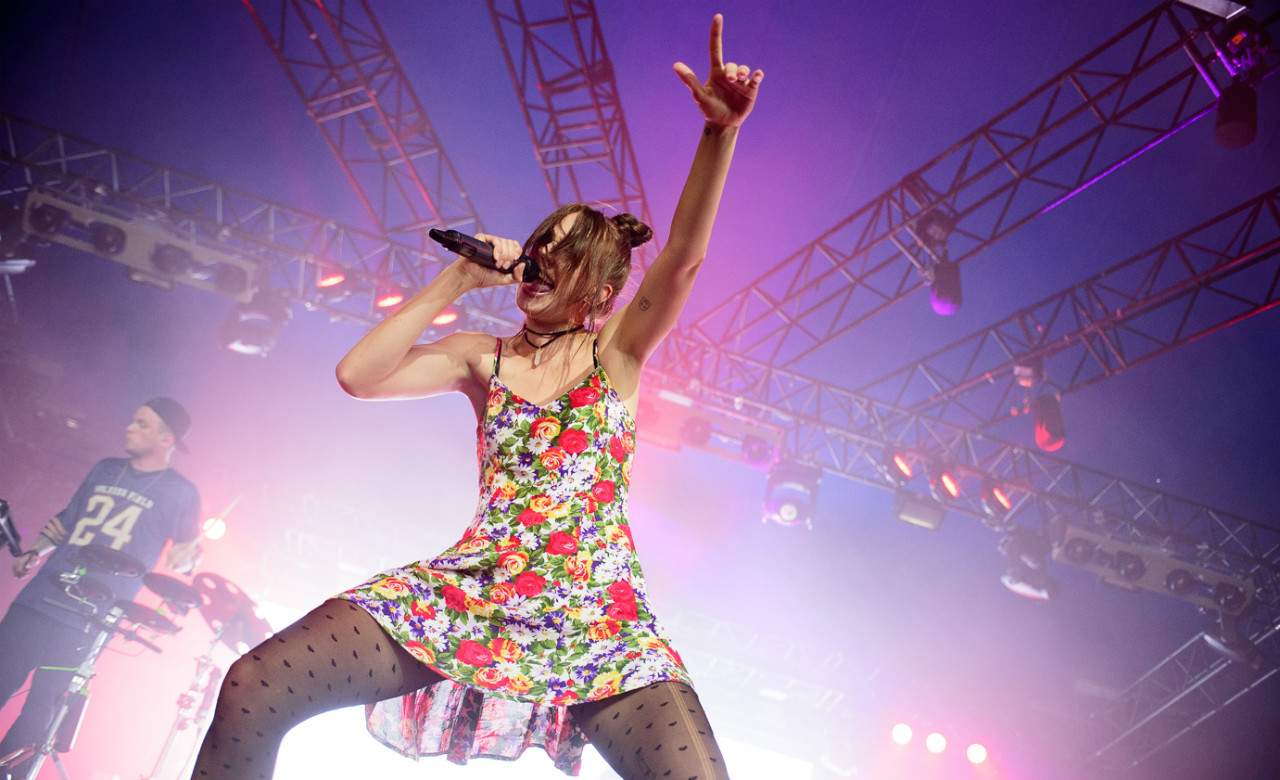 MØ
If you've ever wanted to feel as old as humanly possible at a live gig, see a MØ gig. The Danish electro pop singer (real name Karen Marie Ørsted) made a mockery of ageing, blasting out a youth-fuelled escapade into her debut album No Mythologies to Follow in the Mix Up tent — finishing up with a giant singalong of Major Lazer and DJ Snake single 'Lean On'. Ørsted gave a nod to her buddy Elliphant, the pint-sized Swedish pseudo rapper who'd similarly stopped time the day before, with a sultry rendition of their duet 'One More'.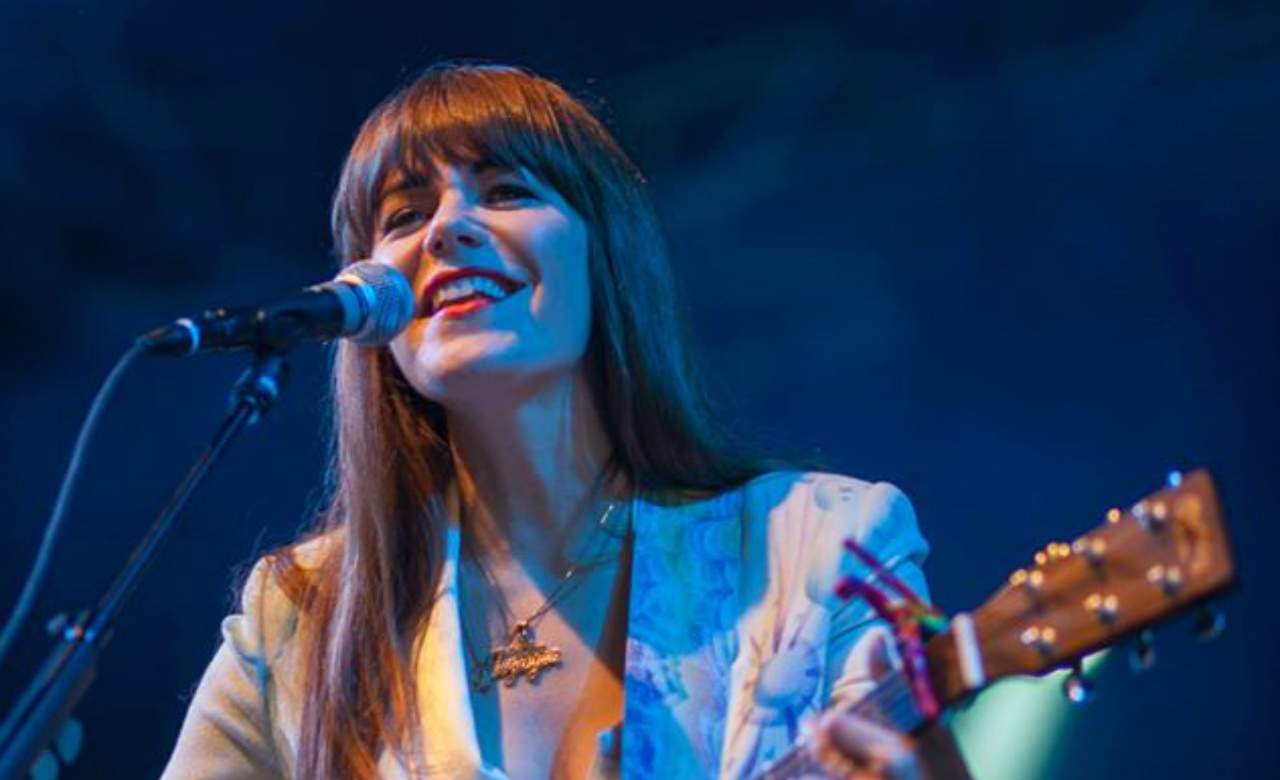 JENNY LEWIS
While DZ Deathrays melted faces in the amphitheatre and Japanese Wallpaper threw shapes for giggly teenfans, longtime crooner Jenny Lewis was kicking goals over in the GW McLennan tent. Turning what should be a sheriff-badged country hoedown into a candy-coloured pop shop, as Lewis's pastel rainbow-themed set flagged new material from her latest album The Voyager. Lewis has never been better. Sauntering through old heartwrenchers like 'With Arms Outstretched', and new buzz tracks 'Just One of the Guys' and 'She's Not Me', the ever pitch perfect Lewis dropped a bit of 'Bad News' for Rilo Kiley fans late in the set. Kudos go to Lewis's lead guitarist and keyboardist who joined Lewis for a three-part harmony a la Brother Where Art Thou that left no dry eye in the house.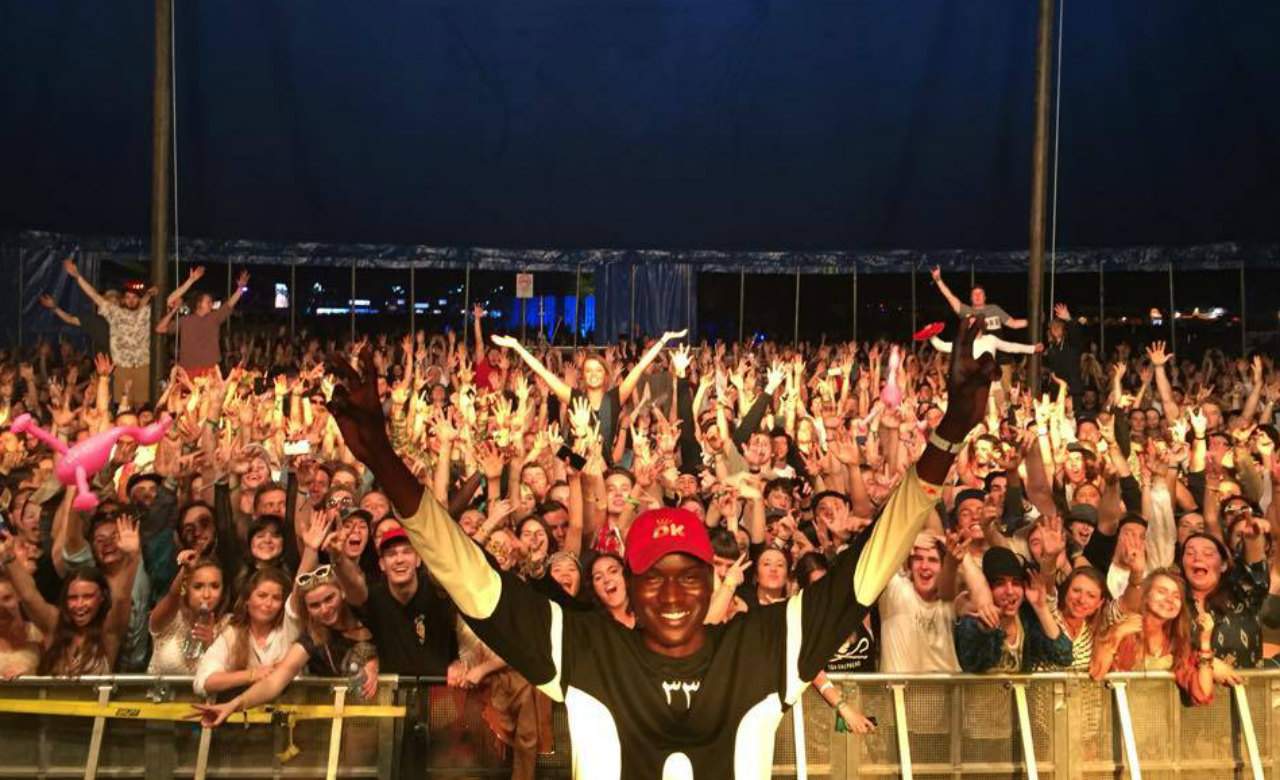 UV BOI
If you're not across this 18-year-old Brisbane producer, take note. One of the most original and refreshing producers in the game right now, UV boi threw every genre in the book in the bin with his Tiny Dancer stage set.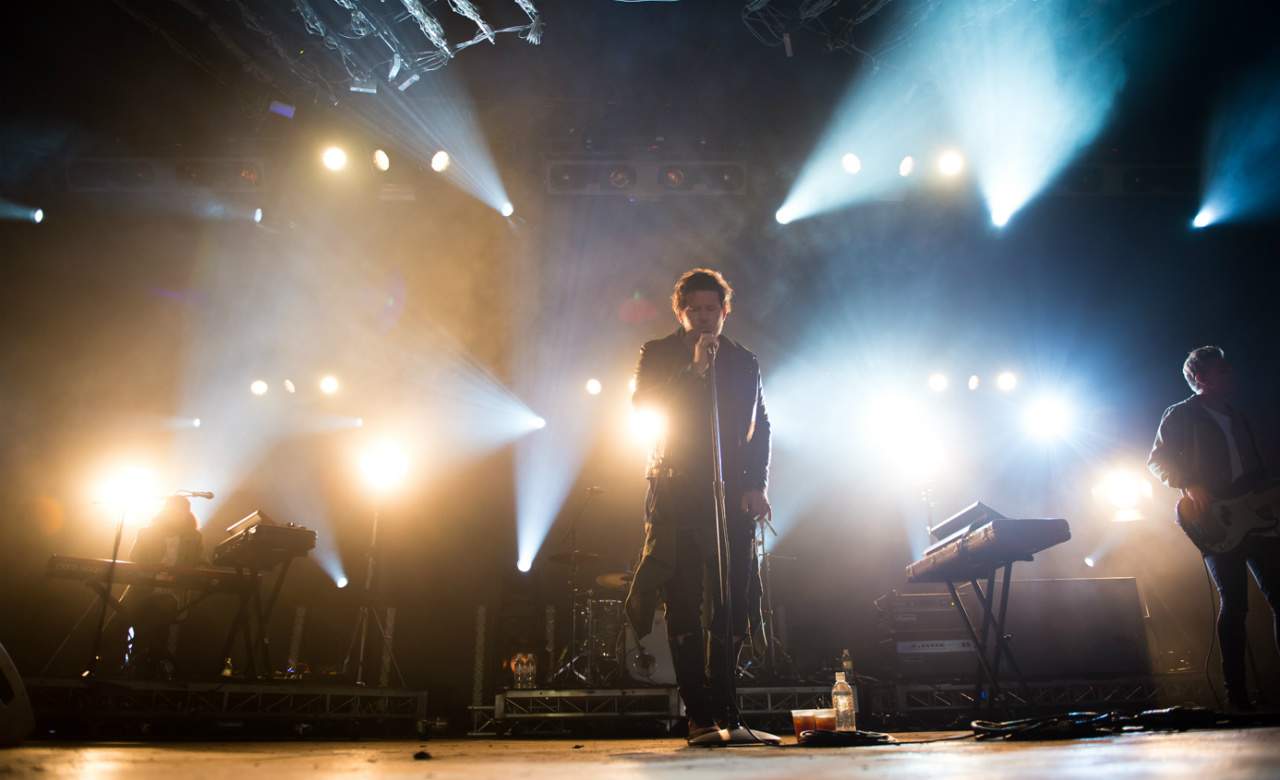 JARRYD JAMES
There's a lot to be said for a killer single. Brisbane's Jarryd James has been kicking serious goals over the last 12 months, with a debut album on the way and a multi-platinum single 'Do You Remember' tailor-made for a big ol' Splendour singalong. But James is more than his big breakthrough song, showcasing the his Frank Ocean-meets-Blackstreet catalogue to a packed-out Mix Up tent. "Thanks for coming and hanging out, I know my music's not party music." Beg to differ bro, beg to differ.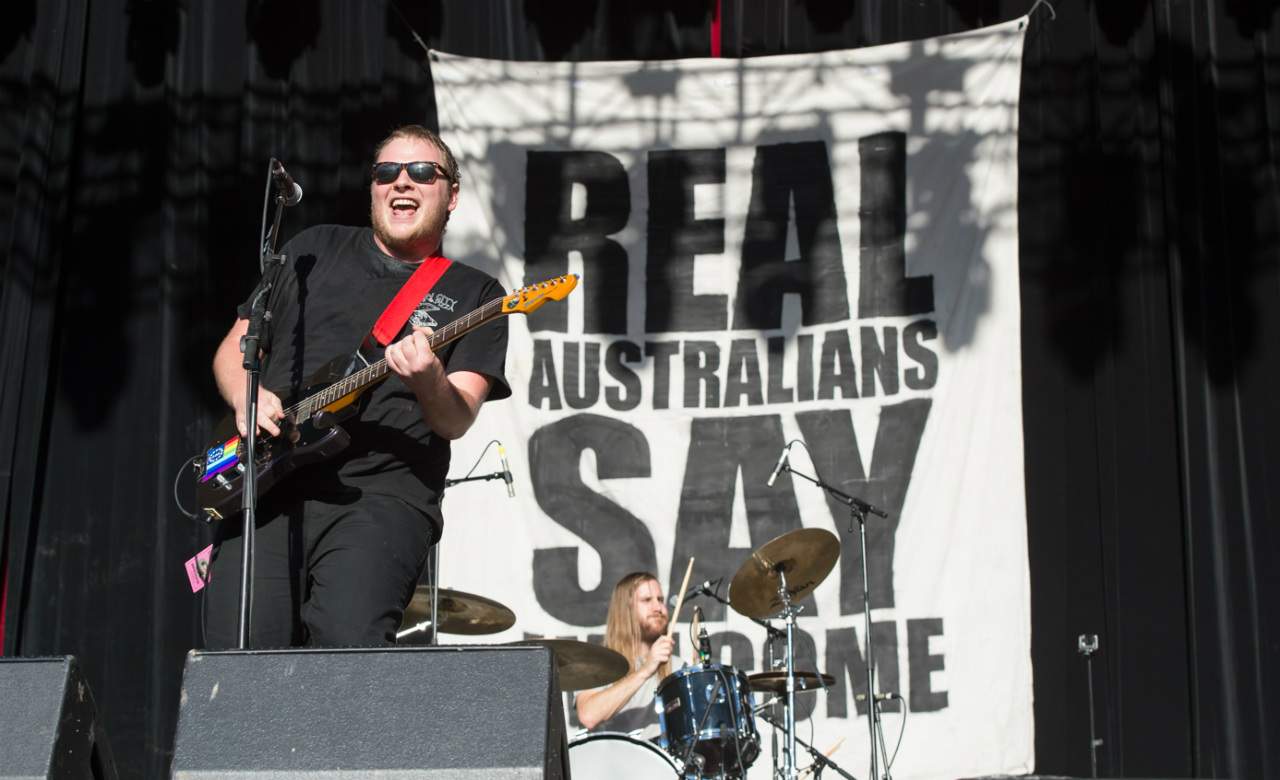 THE SMITH STREET BAND
Melbourne's bighearted rockers hit it out of the ballpark on Splendour's sunny, sunny Saturday afternoon, while toilet paper rolls soared over the crowd. "I dare anyone else playing at Splendour to sweat this much," mused frontman Wil Wagner staring straight into the sun and leading his crew and one heck of an adoring crowd through such hard-hitting jewels as 'I Don't Wanna Die Anymore', 'Don't Fuck With Our Dreams' and the nostalgia-driven 'Young Drunk' in front of a huge banner preaching "Real Australians say welcome". Total legends.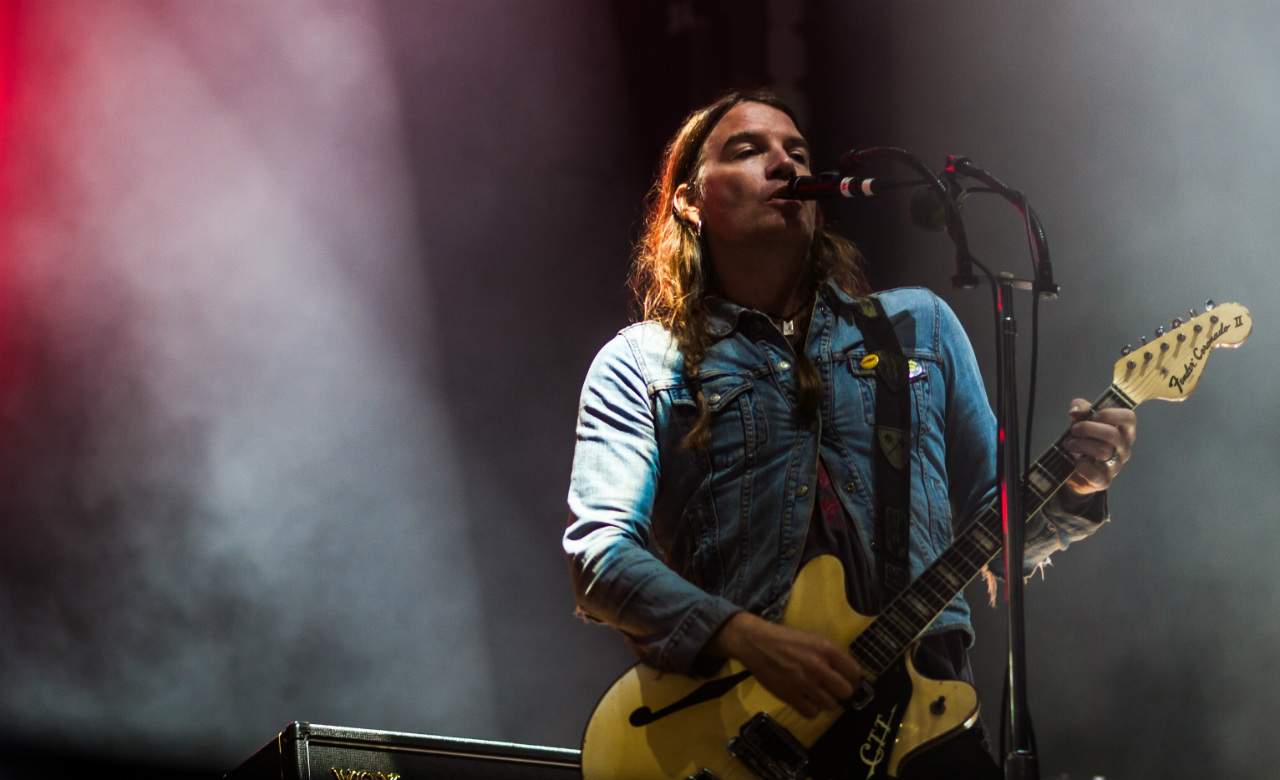 THE DANDY WARHOLS
Though slightly lacking in vocal volume, the Dandies put on one energetic show for their boob-flashing fans. Bouncing from mega single 'We Used to Be Friends' to Thirteen Tales From Urban Bohemia throwbacks like 'Mohammed' and 'Bohemian Like You', the Oregonians proved unexpected highlights for both longtime fans and Dandy newcomers alike — all trying to get a solid footing on the perilously muddy amphitheatre slopes.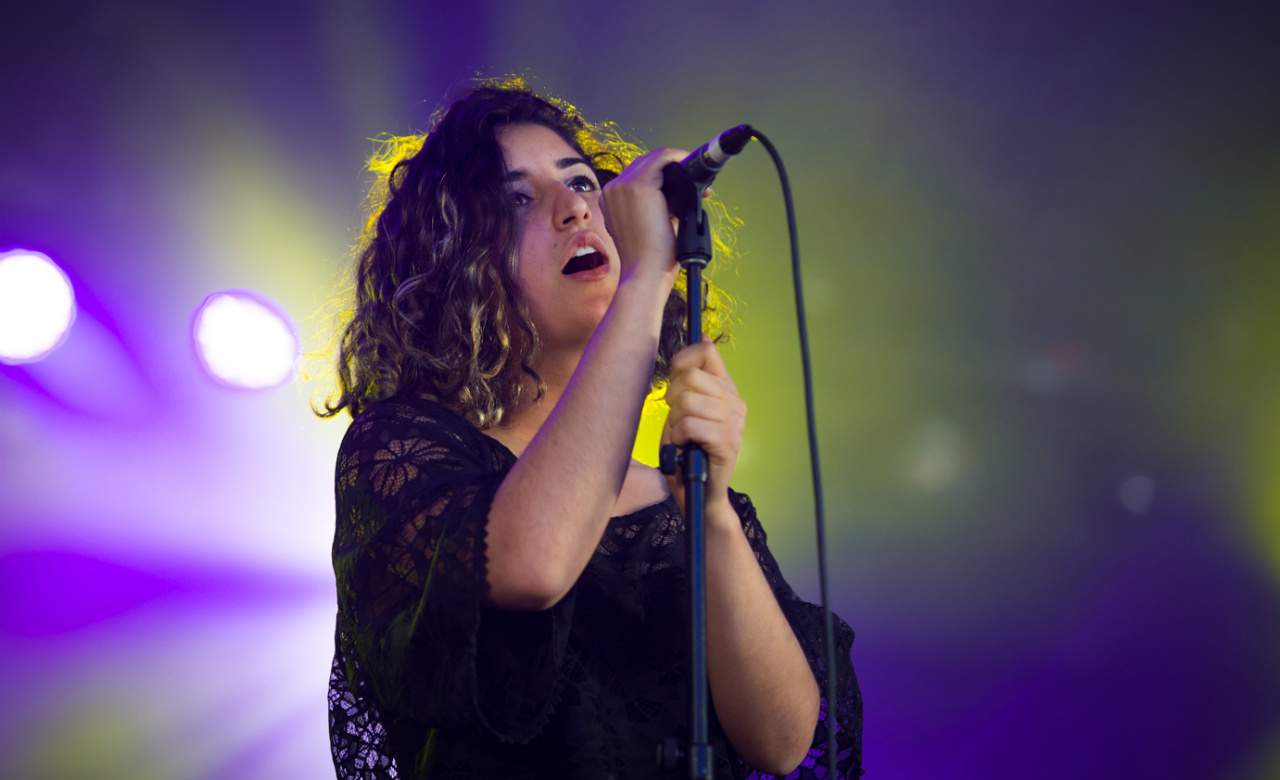 VALLIS ALPS
Watch out for these two. Filing the Mix Up tent for Saturday's perilously early midday slot, bright young up-and-comers Vallis Alps served up their dreamy brand of Chrome Sparks-like electronica to new ears. The Canberra and Seattle-based duo blitzed their fourth ever live show (yep, kids today), cranking a beauty of a Bon Iver 'Blood Bank' cover and finishing up with big buzz single 'Young'.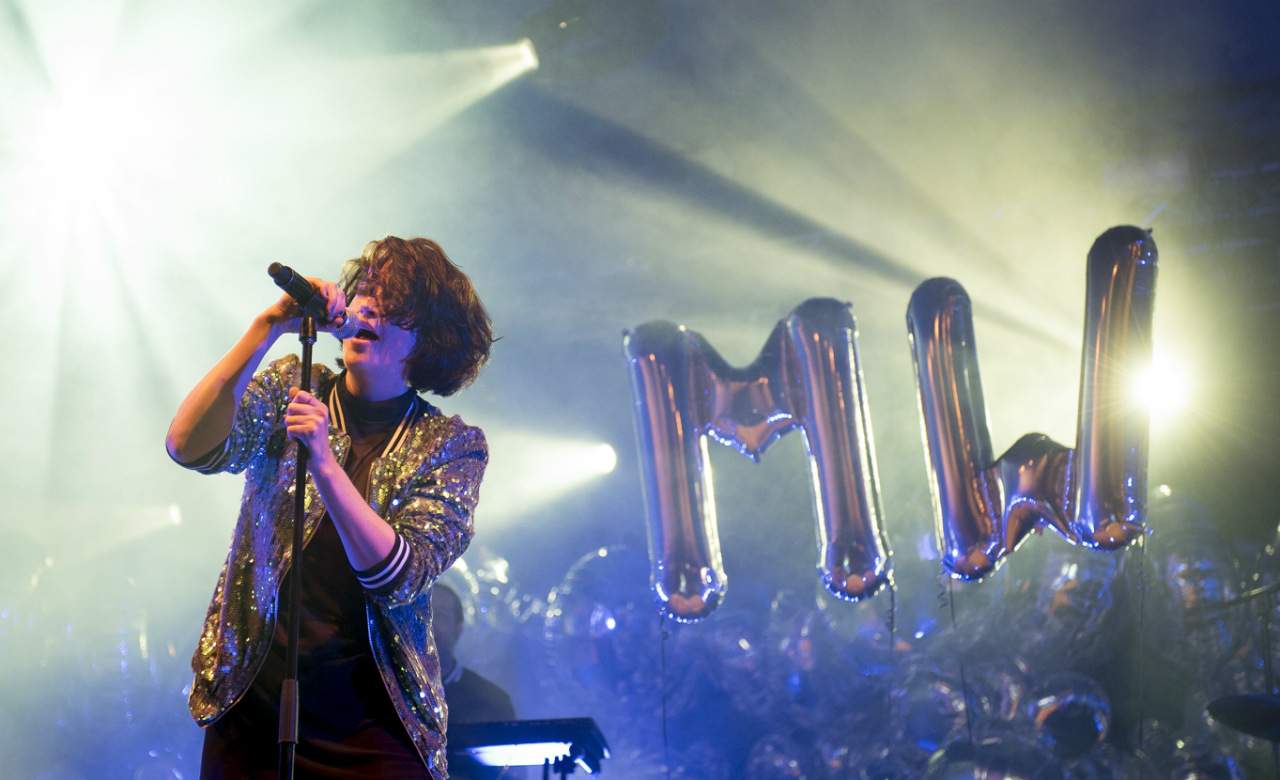 MEGAN WASHINGTON
Surrounded by metallic balloons and playing the absolute crap out of her beloved keyboard, Washington delivered one of her most energetic, stadium-like sets yet. The real showstopper? A mid-'My Heart Is a Wheel' cover of Real McCoy's 'Another Night', with Washo's keyboardist crushing that immortal 'rap' bit. Plus, punters got to nab those silver balloons, most of which were released into the night during Tame Impala's amphitheatre set. Magic.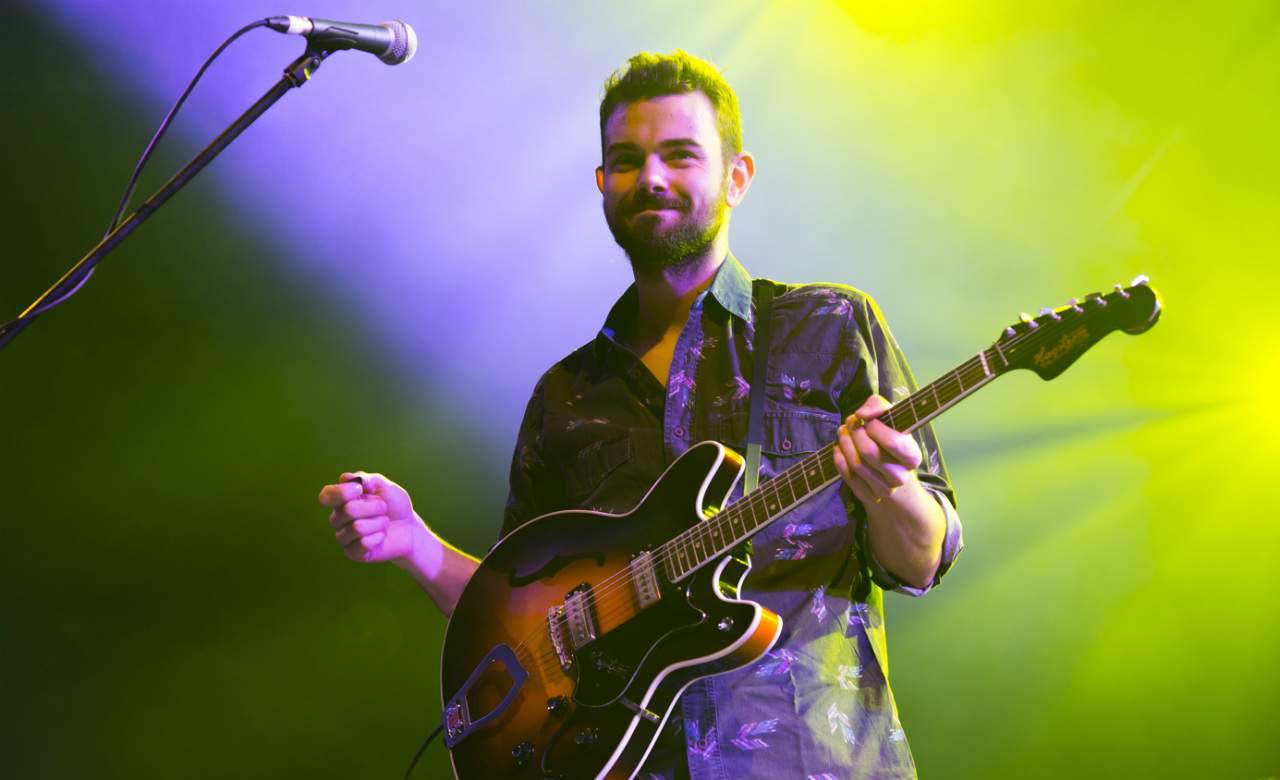 #1 DADS
Last show for Tom Isanek's #1 Dads side project, and what an emotional feelbucket it was — from the heartbreaking 'Return To' featuring Tom Snowdon to that glorious, widely celebrated cover of FKA Twigs's 'Two Weeks'.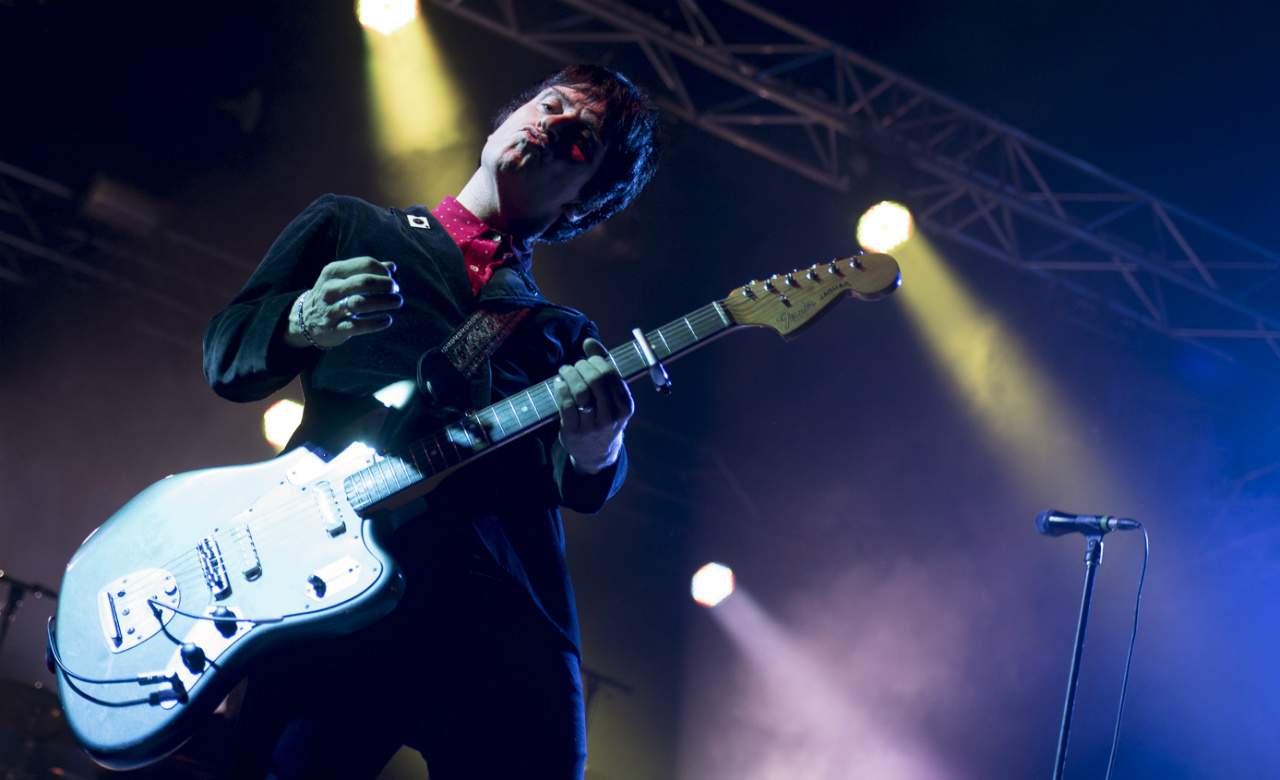 JOHNNY MARR
Watching a legend play their own iconic guitar lick reminds you of how many bad cover bands you've seen over the years. Legendary guitarist for The Smiths Johnny Marr commanded the GW McLennan tent with tracks from his latest album The Messenger, but indulged in a few Smiths classics for fans, nailing Morrissey's warbling vocals in 'There Is a Light That Never Goes Out' and finishing up with the howling 'How Soon Is Now'.

Images: Bianca Holderness, A. Catt, Justin Ma, Savannah Vander Niet, Claudia Ciapocha, Ian Laidlaw, Stephen Booth, Marc Grimwade, UV Boi.
Published on July 29, 2015 by Shannon Connellan