ARTS & ENTERTAINMENT
Netflix Is Introducing a New Shuffle Feature That'll Automatically Choose What You Should Watch
It's set to rollout globally in the first half of 2021.
Over the past decade, streaming has become a firm part of every film and TV fan's life — providing more viewing choices, more places to find movies and television shows, and more excuses to spend hours and hours on the couch. But, it has also sparked a familiar dilemma. Too often, thanks to all of the options available, it's easy to while more time deciding what to check out next than actually watching something.
Netflix is planning to release a solution to this problem in 2021, via a new feature. Due to rollout globally across the platform in the first half of the year, it's basically a shuffle function — and will automatically pick something for you to watch, rather than letting you keep scrolling and scrolling (and scrolling) trying to make a decision.
The streaming platform revealed the news as part of its latest update to investors about its 2020 earnings, noting that the feature "gives members the ability to choose to instantly watch a title chosen just for them". Chief Operating Officer and Chief Product Officer Greg Peters said that the function would allow Netflix subscribers to indicate "that they just want to skip browsing entirely, click one button and we'll pick a title for them just to instantly play".
Obviously, it seems that Netflix will be drawing upon its algorithm — as aided by your past viewing choices — to take your viewing choices out of your hands. It won't be called "I'm feeling lucky", Peters also noted, but that's the approach it'll be asking subscribers to go with in terms of finding something to watch next.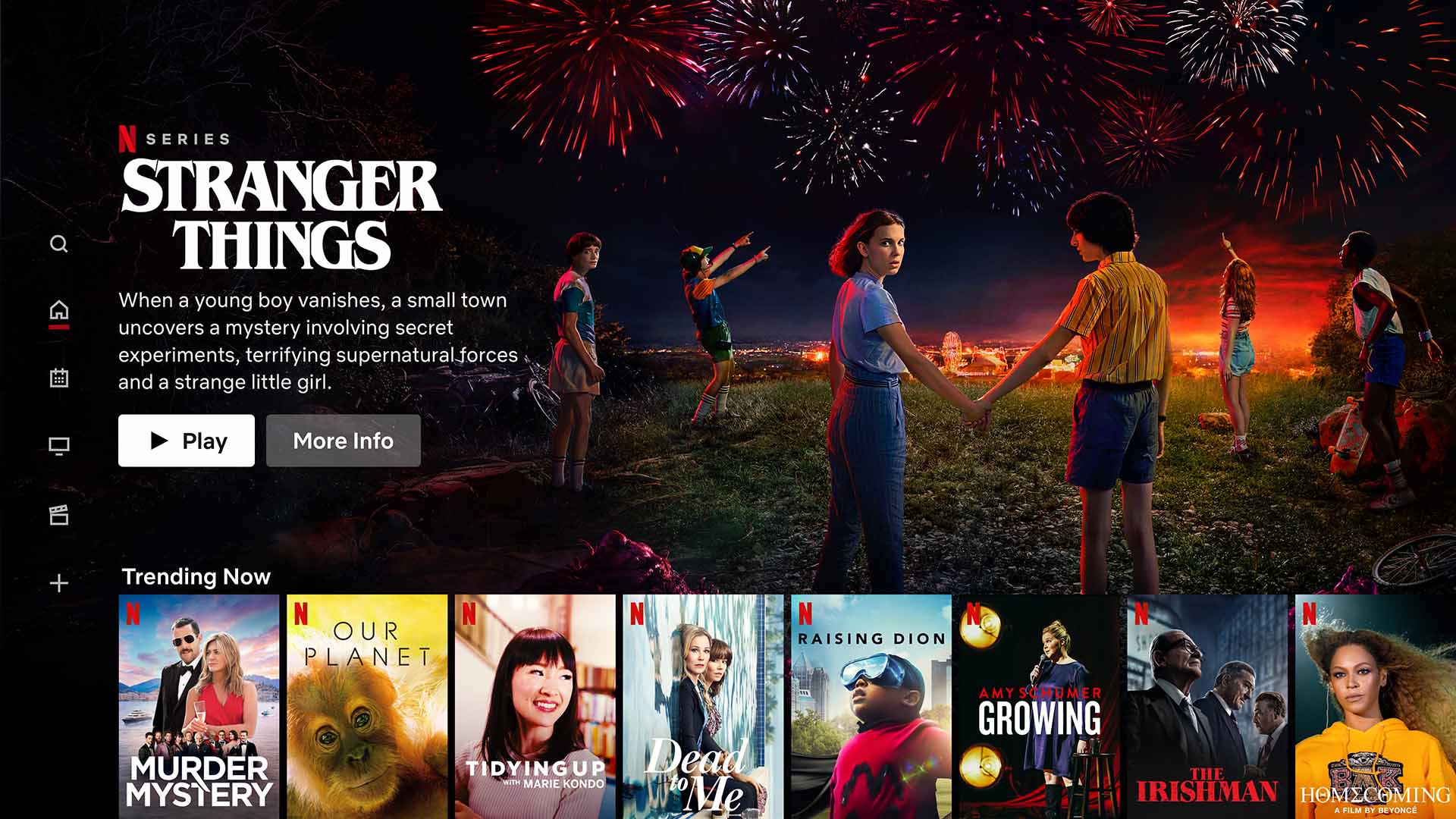 The company has been testing this type of functionality in various forms over the past few years — and the concept is hardly new, as users of music streaming services know. In France at the end of 2020, Netflix also trialled a linear channel, which just played films and shows one after the other in the way that broadcast television does; however, Peters said that it is currently "unclear how that's going to work out".
The idea behind these new features — whether they're just being trialled, or they're due to become permanent — is to keep people watching and encourage more folks to join up as subscribers, of course. More and more new streaming services pop up all the time, all vying for your eyeballs, or so it feels at least. That's also the reason that Netflix introduced its Top Ten lists in 2020, if you've been wondering why the platform started telling you that everyone was watching Tiger King, The Queen's Gambit and The Midnight Sky.
Netflix's new shuffle feature is due to launch sometime in the first half of 2021 — we'll update you when more details are announced.
Published on January 21, 2021 by Sarah Ward