Netflix Just Dropped the Trailer for Its Tim Burton-Directed 'Addams Family' Series 'Wednesday'
Starring Jenna Ortega, this creepy, kooky, mysterious and spooky series will follow Wednesday Addams in high school as she tries to stop a killing spree.
What's creepy, kooky, mysterious and spooky, has been around for 84 years now, and just keeps scampering around screens big and small like a mischievous severed limb? The Addams Family, of course. What's finally in the hands of Tim Burton, aka the director who could easily be one of the altogether-ooky crew's long-lost relatives, and has spent his entire career channelling their gothic aesthetic? Yep, that'd be The Addams Family again.
It's time to get a witch's shawl on and a broomstick you can crawl on, because Netflix — and Burton — are gonna pay a call on popular culture's most famous supernatural brood. The show in question: Wednesday, starring Jenna Ortega as the titular figure. Indeed, it's turning out to be quite the year for the actor, especially when it comes to horror, with this new take on The Addams Family following her roles in Scream, Studio 666 and X already in 2022.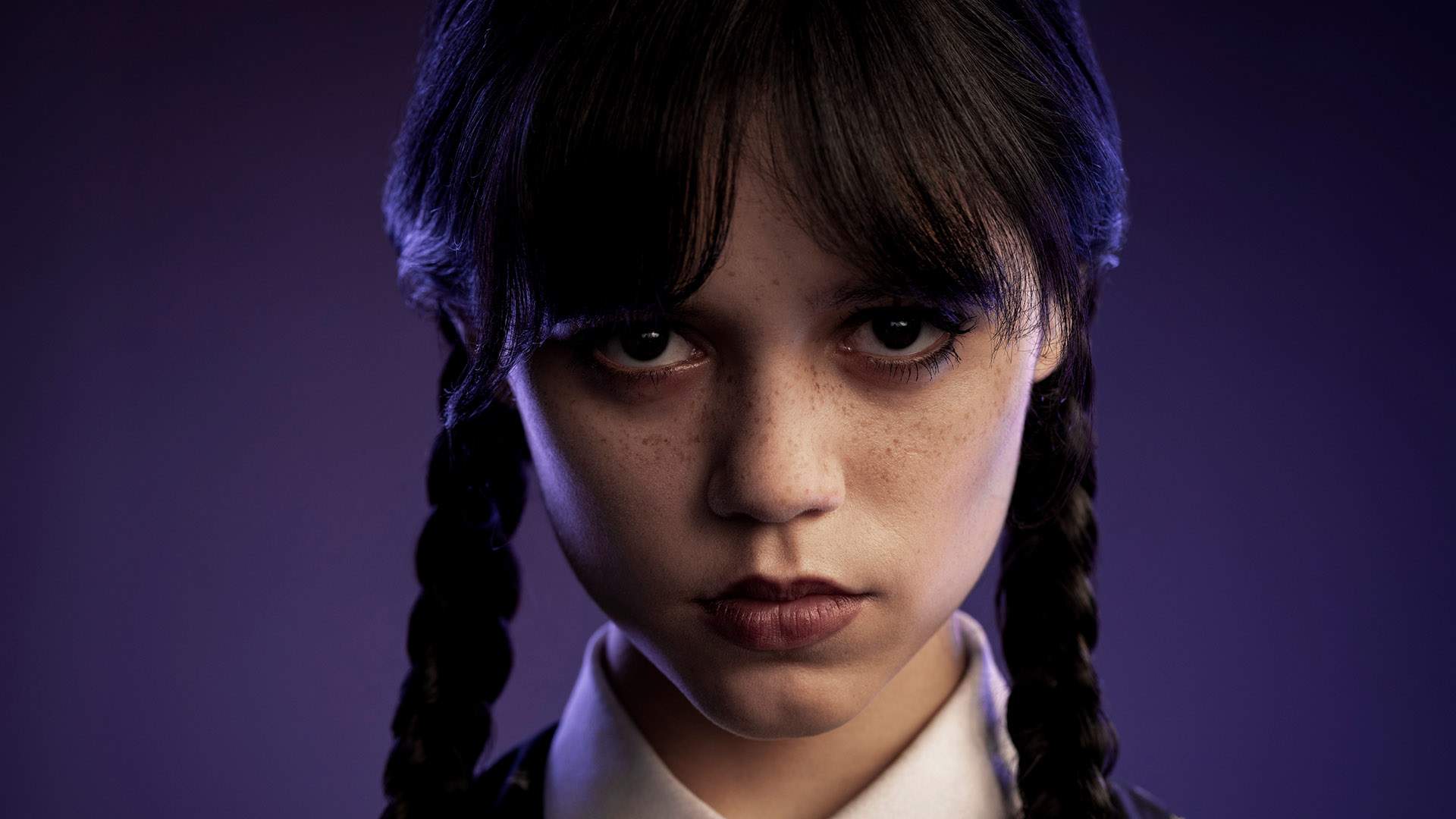 Wednesday will clearly focus on its namesake, aka the Addams' eldest child, who plenty of teenage girls with long black hair have been compared to for decades. Wednesday is indeed a teen in the new series — a high schooler, in fact. As seen in the just-dropped first trailer for the show, she has been terrorising her way through schools, hopping through eight of them in five years. The sneak peek starts with the plait-wearing figure getting the boot from another, too, with some help from a couple of bags of piranhas, then ending up at Nevermore Academy.
Her father Gomez (Luis Guzmán, Hightown) and mother Morticia (Catherine Zeta-Jones, Prodigal Son) met at Nevermore, and think that she'll love it — but clearly Wednesday's storyline isn't going to be that straightforward. While she's there, she'll have a monstrous killing spree to stop, and a supernatural mystery linked to her parents a quarter-century ago to solve.
Sleuthing, high school antics and all things Addams Family: that's the spell that Wednesday plans to cast when it arrives this spring Down Under (Netflix hasn't announced an exact release date, but you could put money on it dropping in October for obvious reasons).
The trailer looks like Burton is filtering his Frankenweenie, Beetlejuice and Edward Scissorhands vibes through Miss Peregrine's Home for Peculiar Children — so, it looks exactly like a Tim Burton-directed version of The Addams Family was always going to.
Wednesday treads in huge footsteps, though, given that this isn't the first time that The Addams Family has made the leap from a beloved cartoon in The New Yorker to the screen. The 1960s TV series is a gem of the era, and 1991's live-action film The Addams Family and its 1993 sequel Addams Family Values are two of the best movies of that decade. (The less said about the recent animated flick and its own follow-up, however, the better.)
Netflix's eight-part series also stars Isaac Ordonez (A Wrinkle in Time) as Pugsley and George Burcea (Comrade Detective) as Lurch, while Game of Thrones' Gwendoline Christie is also set to pop up. And, although exactly who she'll be playing hasn't been revealed, the 90s Wednesday Addams, aka Yellowjackets' Christina Ricci, is also on the cast list.
Check out the first teaser trailer for Wednesday below:
Wednesday will start streaming via Netflix sometime in spring Down Under — we'll update you with an exact release date when one is announced.
Images: Matthias Clamer / Vlad Cioplea / Netflix © 2022.
Introducing Concrete Playground Trips
Book unique getaways and adventures dreamed up by our editors