FOOD & DRINK
Ramblers Ale Works Is the New Hawthorn Craft Brewery Opening This Month
Housed in a former mechanics garage, it'll have 12 beer taps, an al fresco beer garden and a food menu infused with lots of beery elements.
Hawthorn hasn't always had quite as much pull for beer-lovers as some of Melbourne's other brewery-filled locales. But that could all be set to change this year, after the inner-east suburb welcomes a huge new brewhouse. New independent brewery Ramblers Ale Works has made its home in a former mechanics garage on Riversdale Road, transforming the hefty industrial site into a relaxed space in which to enjoy its signature craft brews straight from the tanks.
It's the brainchild of mates Ben Leslie and Ben Cumming, who've had dreams of launching their own brewery ever since starting their home brew club together a few years back. Slated to open its doors in a matter of weeks, Ramblers will be brewing a globally-inspired range of house beers onsite and serving them on tap. A food offering is set to follow a little later — it's still currently in the planning stages, though we're told the menu will feature plenty of beer elements, from pork rolls starring meat cooked in a beer and peri peri broth, to a line of sweet and savoury bar snacks made from the brewery's spent grain.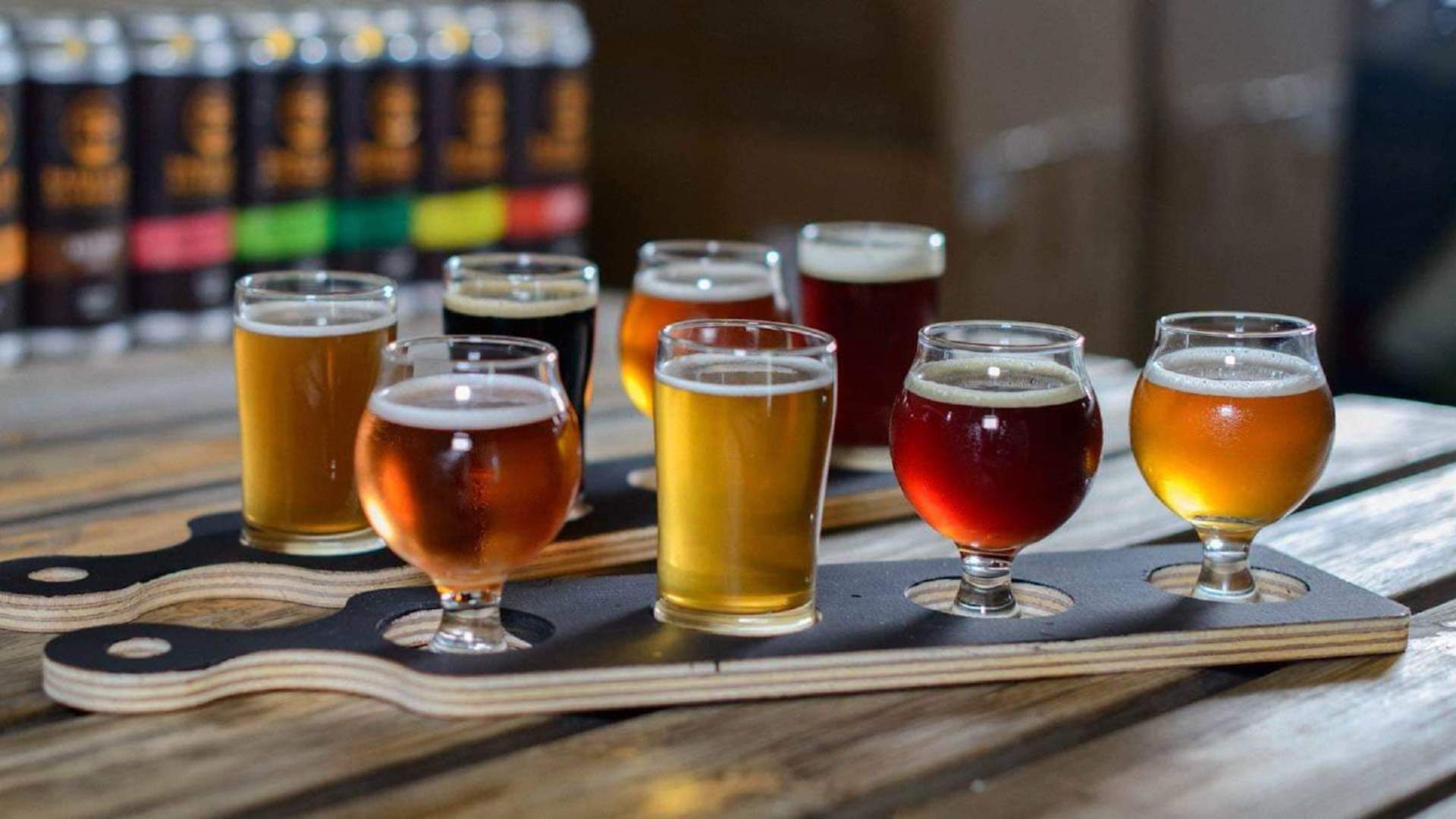 Once brewing operations hit their peak, a central coolroom will feature six taps pouring seasonal and specialty beers directly from kegs, while six more taps are set to showcase Ramblers' core range of hop-driven brews. You can get excited for drops like the dry-hopped Riversdale XPA, a West Coast-style IPA dubbed On The Fritz and a malty Irish red ale to see you happily into the cooler months. There'll be plenty of guest beers on offer, too, celebrating local mates like Burnley Brewing, Watts River Brewing and La Sirene.
The roomy, open space has a comfy, DIY feel, featuring lots of recycled timber with the bar and much of the furniture made by the owners themselves. There won't be any TVs or loud music, rather, Leslie describes it as "a place for people to commune". You'll find lots of seating both indoor and out, including an alfresco beer garden. Plus, fridges will be stocked with a range of canned beers to take away.
Find Ramblers Ale Works at 96 Riversdale Road, Hawthorn, from late May.
Published on May 11, 2021 by Libby Curran