Arbory Afloat 2022
Melbourne's seasonal floating bar is back with a new holiday-worthy look and an offering inspired by the Balearic Islands.
Famed floating bar and restaurant Arbory Afloat has reclaimed its prime position in front of on-shore sister venue Arbory Bar & Eatery for its latest incarnation, opening the doors for its next season on Wednesday, September 21.
As always, Arbory Afloat is rocking a whole new persona to the last time we saw it, this year pulling inspiration from the Balearic Islands, and the free-spirited energy of Ibiza, Formentera, Menorca and Mallorca. Designer Tamsin Johnson has tapped into that beachy island feel via a bohemian fitout filled with rattan furniture, terracotta pots, and vibrant pops of burnt orange and sage. Olive trees and a couple of towering palms round out the look, complemented by bold expressionist pieces from Sydney-based contemporary artist Daimon Downey. According to the team, it's Arbory Afloat's "dreamiest design yet".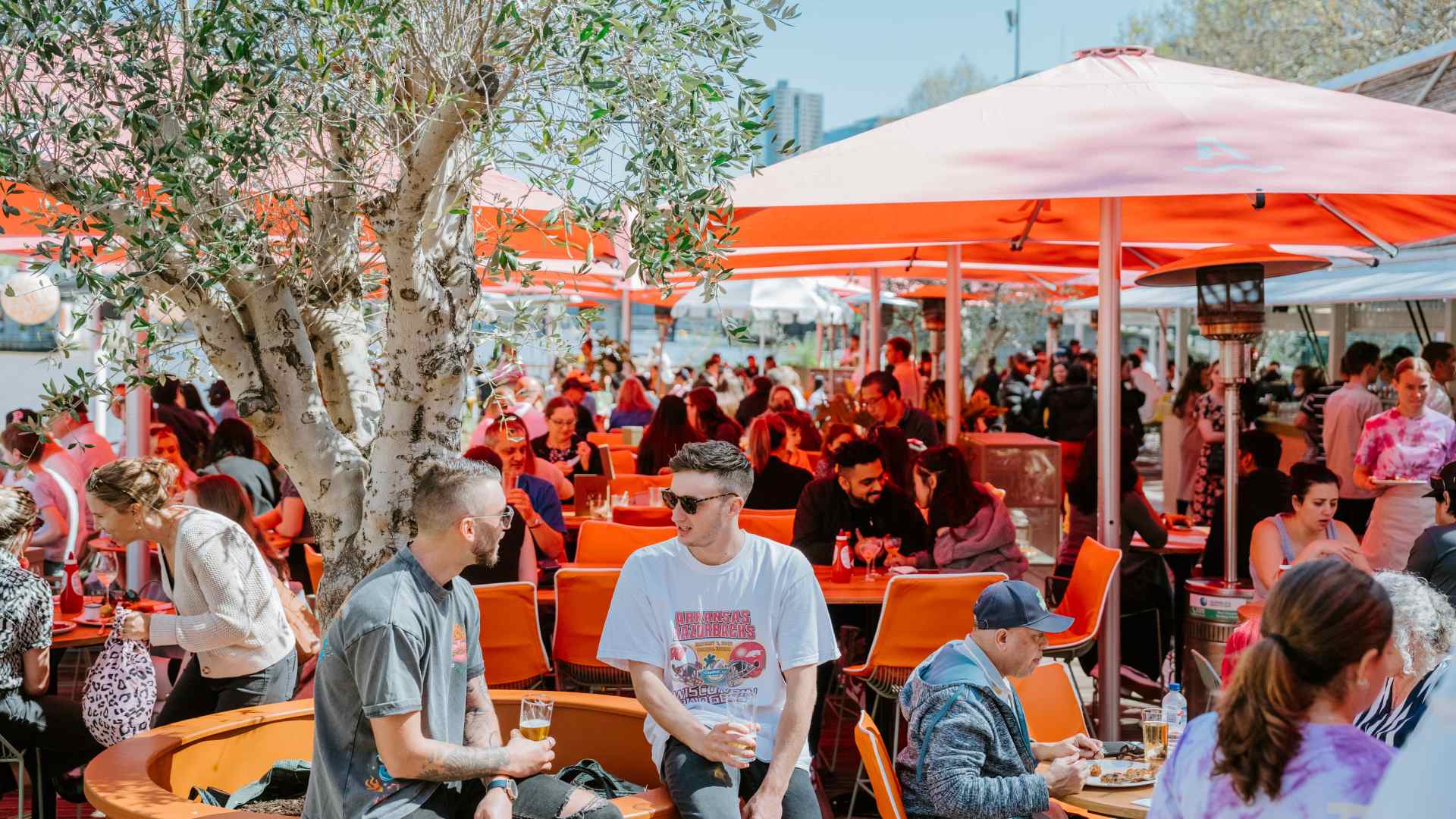 Expect holiday vibes in abundance once you step aboard — whether or not Melbourne's holiday weather is shining through IRL. A Spanish-accented food offering spans from tapas (maybe baked scallops with jamon and a parsley crumb ($21), anchovy-spiked beef tartare ($19) or chive and manchego churros ($16)) to an ever-rotating lineup of pintxos, with top-notch tinned seafood imported from Spain to play a headline role.
Bocadillos (sandwiches) might feature fillings like crispy pork cheek with morcilla ($23), or fried sardine and saffron aioli ($24), while raciones (shared bites) run to the likes of lamb rump with black olive and capers ($33). And there's one heck of a seafood offering, from loaded platters ($100) to a signature whole southern rock lobster paella ($195).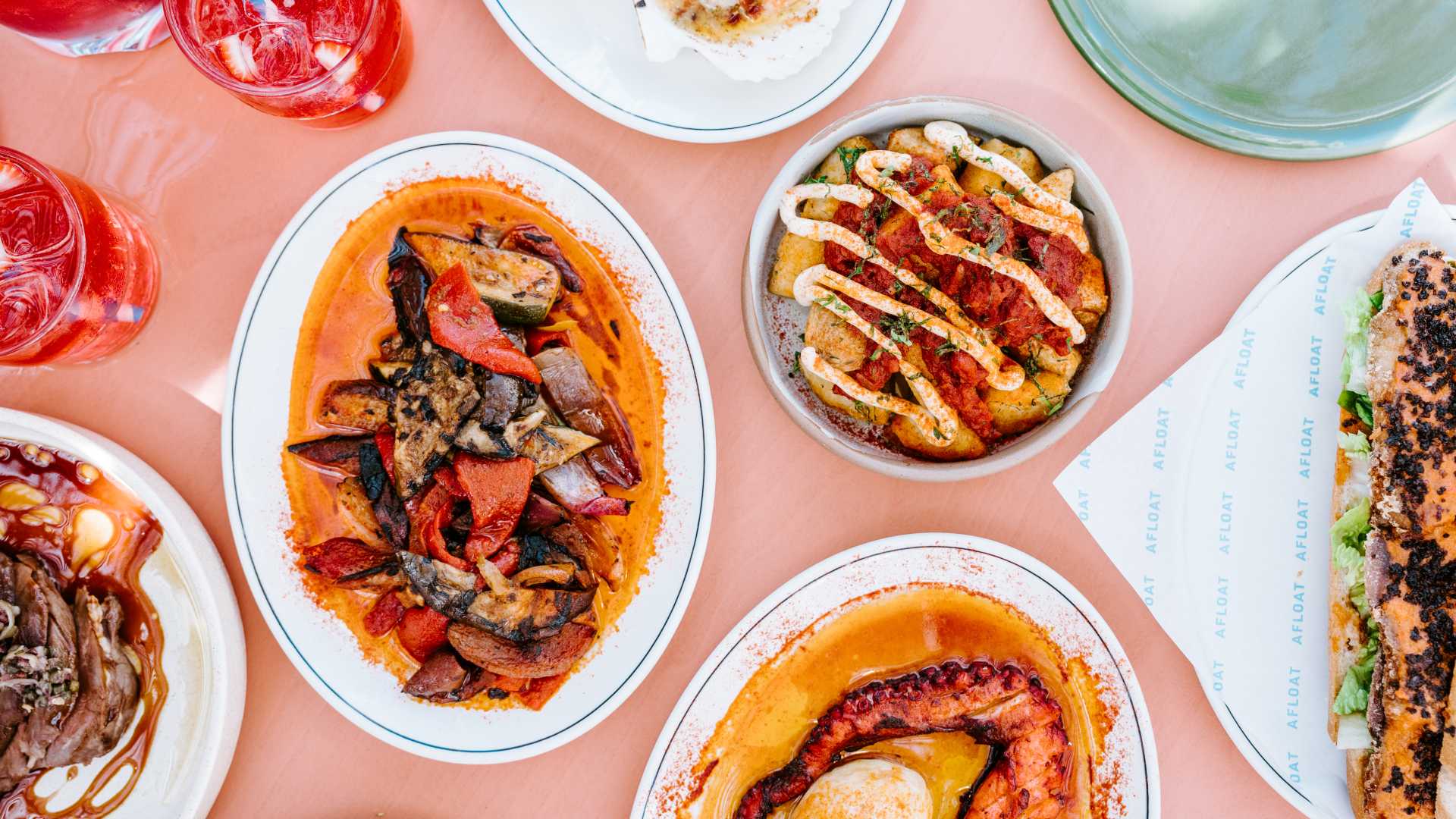 Your Ibiza party dreams are well catered to with concoctions like Cherry Blossom Orange Spritzes ($18/52), frosé bellinis ($22), sangria ($17/68) and Porn Star Sour Martinis ($21), featured alongside a range of share-friendly cocktail jugs. Meanwhile, a wine list filled with local and international names is heavy on Spanish varietals — think, albariño, tempranillo and mencía — and easy-drinking Mediterranean-style brews rule the beer lineup, including the Orilla Del Rio Lager crafted in collaboration with Pirate Life. The exclusive Four Pillars and Arbory Afloat Pink Gin will also be making a return.
And soundtracking it all will be a lineup of DJs spinning every day of the week, curated by venue Music Director DJ JNETT.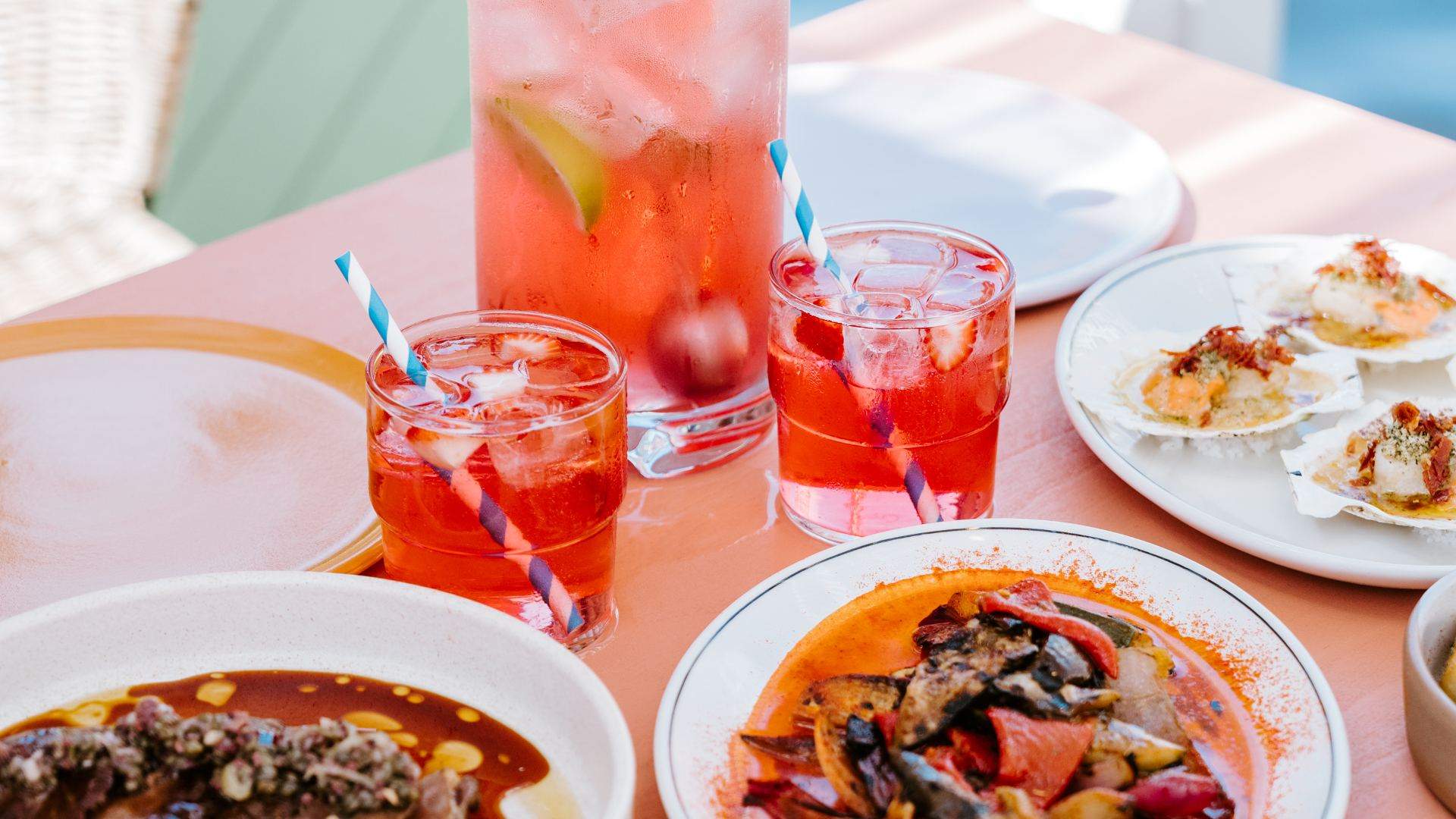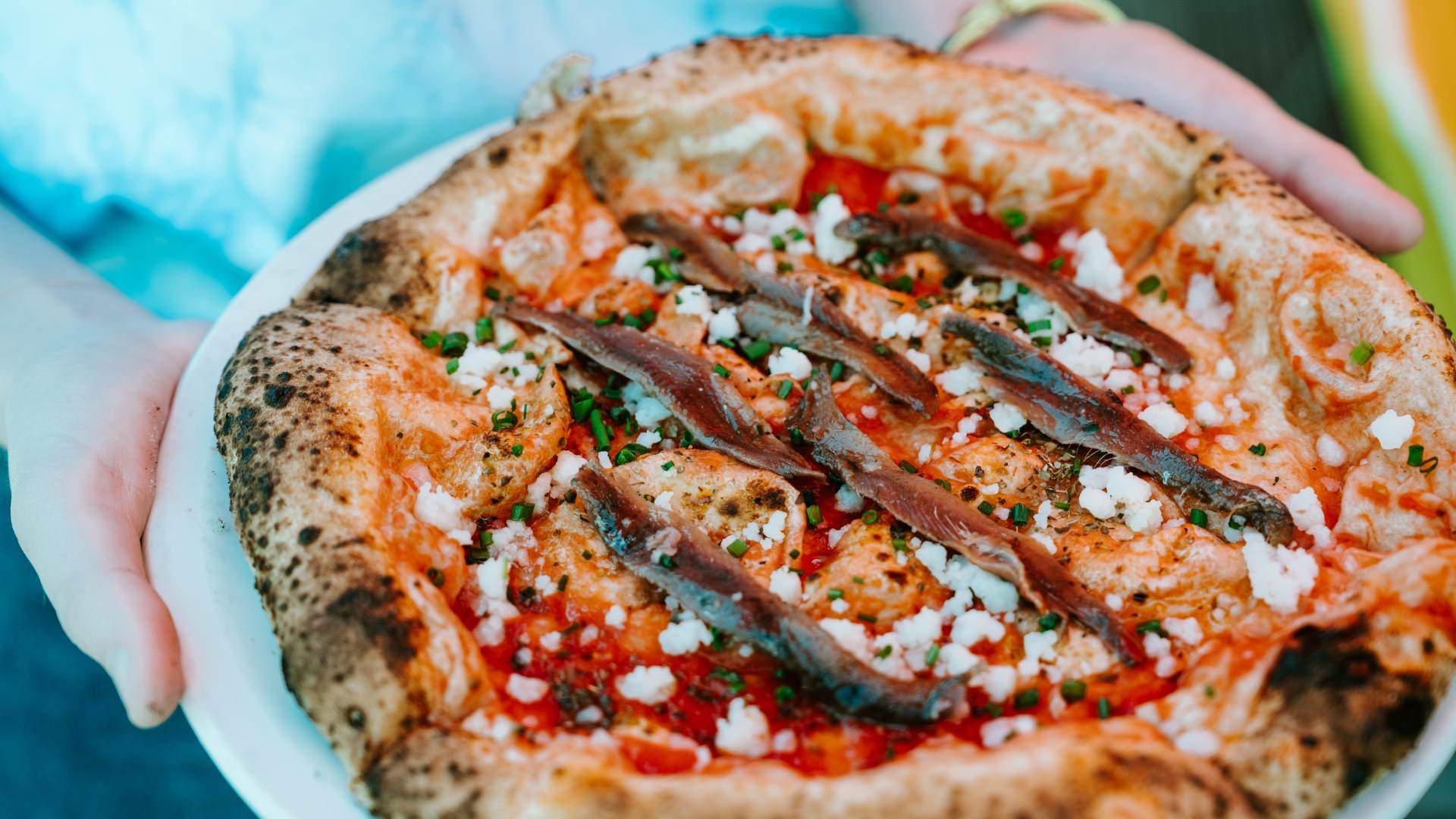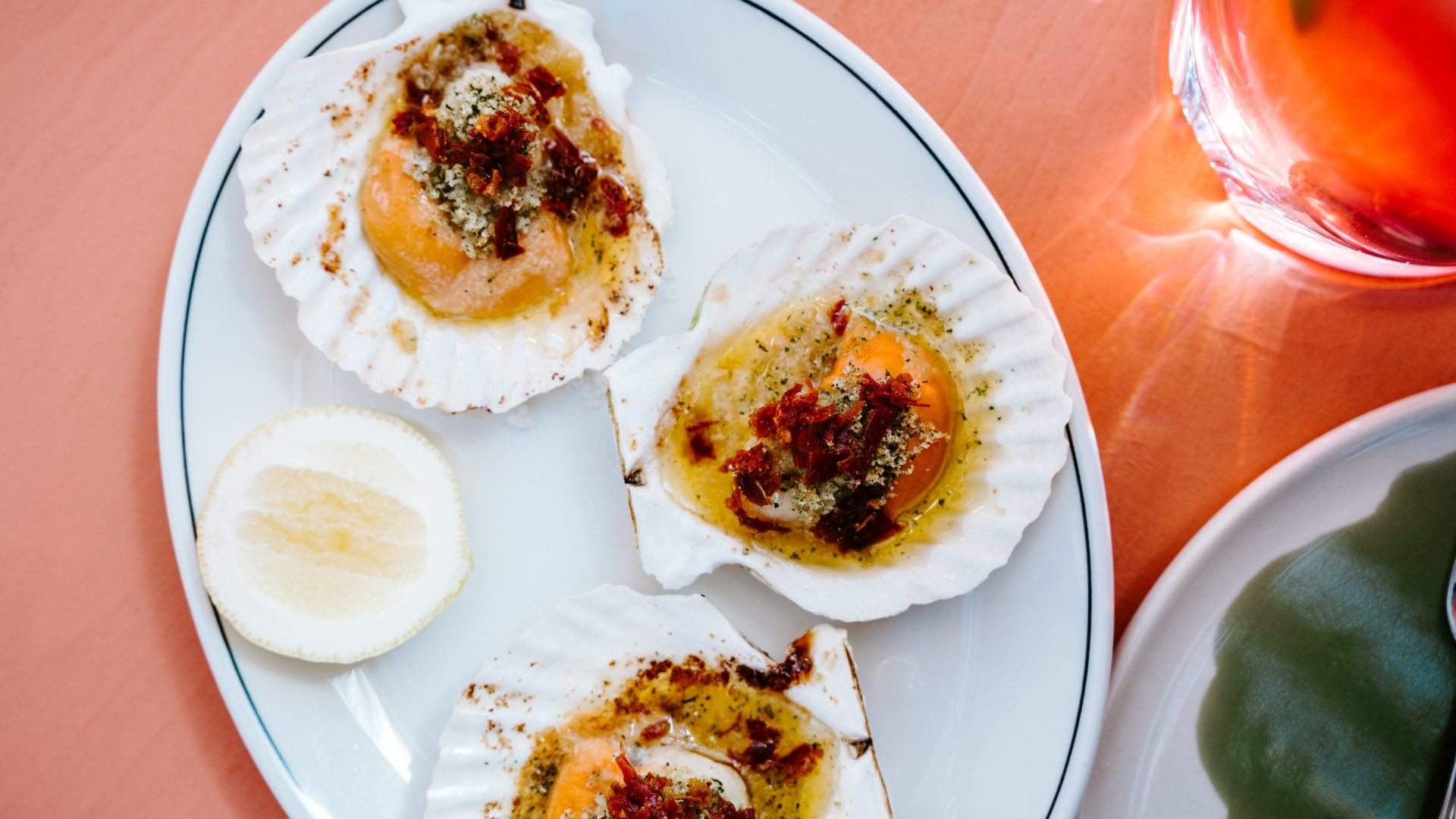 Images: Arianna Leggiero