Bar Margaux
A CBD basement bar serving up French bistro food and cocktails until 5am.
If there's one thing Michael Madrusan and his team have a knack for, it's creating strong characters. The founders of hospitality group Made In The Shade nailed a distinctly elegant vibe with award-winning cocktail bar The Everleigh, and followed up with the wild child party animal that is Russell Street's Heartbreaker.
And in 2019, Michael, alongside wife Zara and the rest of the crew, turned his hand to yet another personality-fuelled venue, taking cues from the french brasseries of The Big Apple for the effortlessly sophisticated Bar Margaux.
It's a long-discussed concept for which the team finally found the perfect home in a CBD basement — complete with very handy 24-hour licence. Rocking a sprawling underground space on Lonsdale Street, Margaux is one of Melbourne's finest places to go to for wining, dining and late-night good times.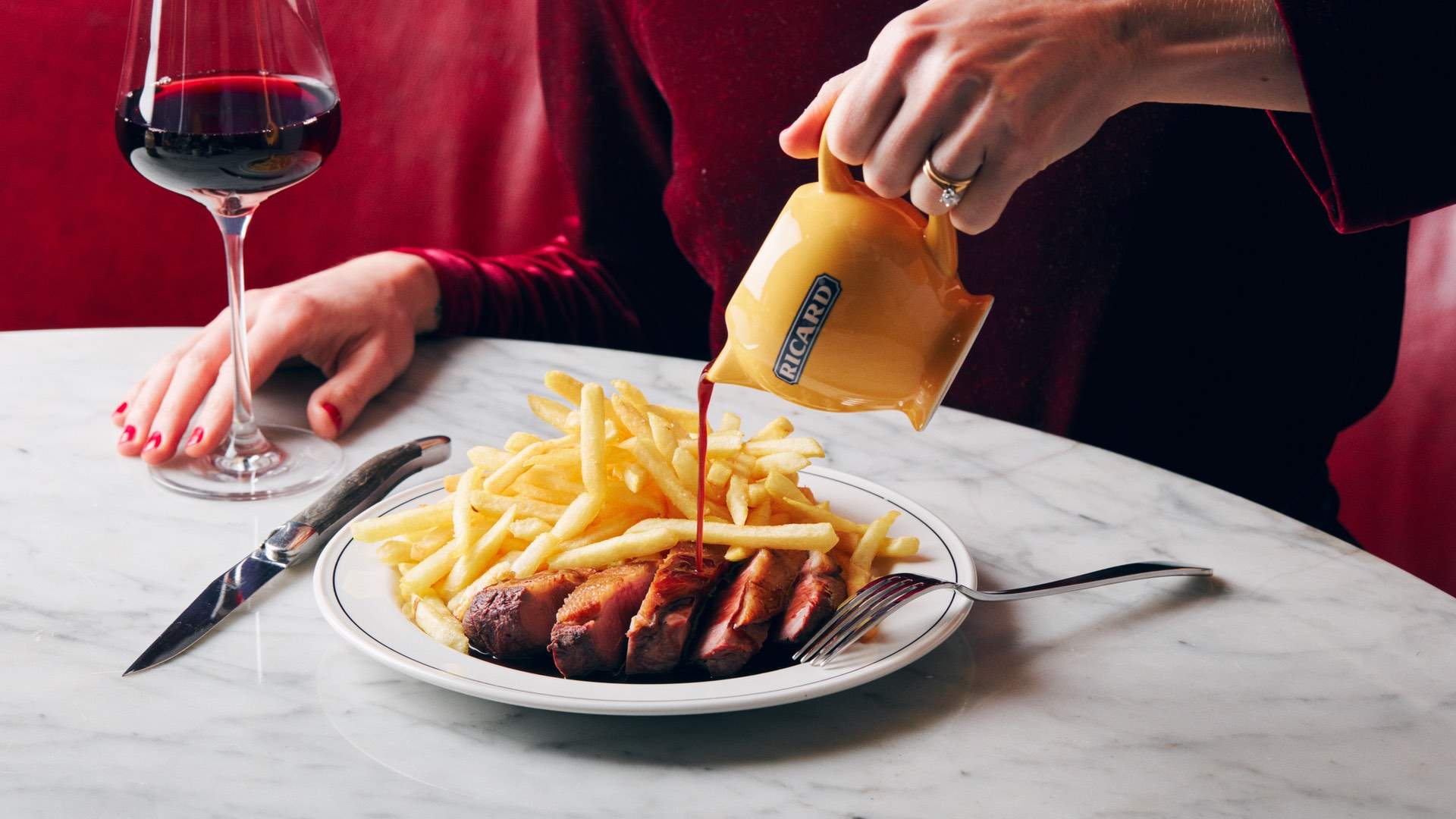 The vibe was pitched somewhere in between her two siblings. "She's a wild horse, she's got that wild late-night feel," says Zara. "It's going to be fun, it's going to be casual. A bar before a restaurant, but also a bit glamorous and sophisticated."
Here, the fun kicks on till midnight weekdays and 3am Fridays and Saturdays (a rarity with venues of this sort in the CBD), with a substantial supper menu of classic French fare on offer right through to close. It's also the Madrusans' biggest dive into the culinary game yet.
Sophisticated, comforting French fare is the schtick — the lineup of escargot, seafood gratin, duck frites and bavette steak are very similar to what you'd find in one of New York's well-loved brasseries. But, while Bar Margaux's key culinary focus might be on those classic French flavours, it's also out to deliver Melburnians a top-notch late-night offering. Shift workers and hospitality night-walkers can now tuck into the likes of steak frites, poached salmon with caviar or a decadent cote de boeuf, right through until 3am on Fridays and Saturdays. The rest of the week is also a win for late-night appetites, with the kitchen plating up until midnight.
Then, there's the specials. Bar Margaux's 'Golden Hour', which runs daily from 10pm until close, promising eats and drinks at wallet-friendly prices. You might pop in for a burger matched with a glass of Burgundy, or perhaps a serve of oysters, steak tartare and Champagne when you decide to feed your late-night munchies in the most luxurious way possible.
Of course, with this team at the helm, the drinks list was always going to be gold as well. Madrusan's biggest cocktail list yet features a choose-your-own-adventure 'This & That' section, a solid spread of lower ABV creations and some longtime owner favourites, like the stout-infused Black Velvet, and a classic Irish coffee. Throw in a strong list of European beers, French wines and an impressive selection of Champagne and you'll be very glad this place kicks on late.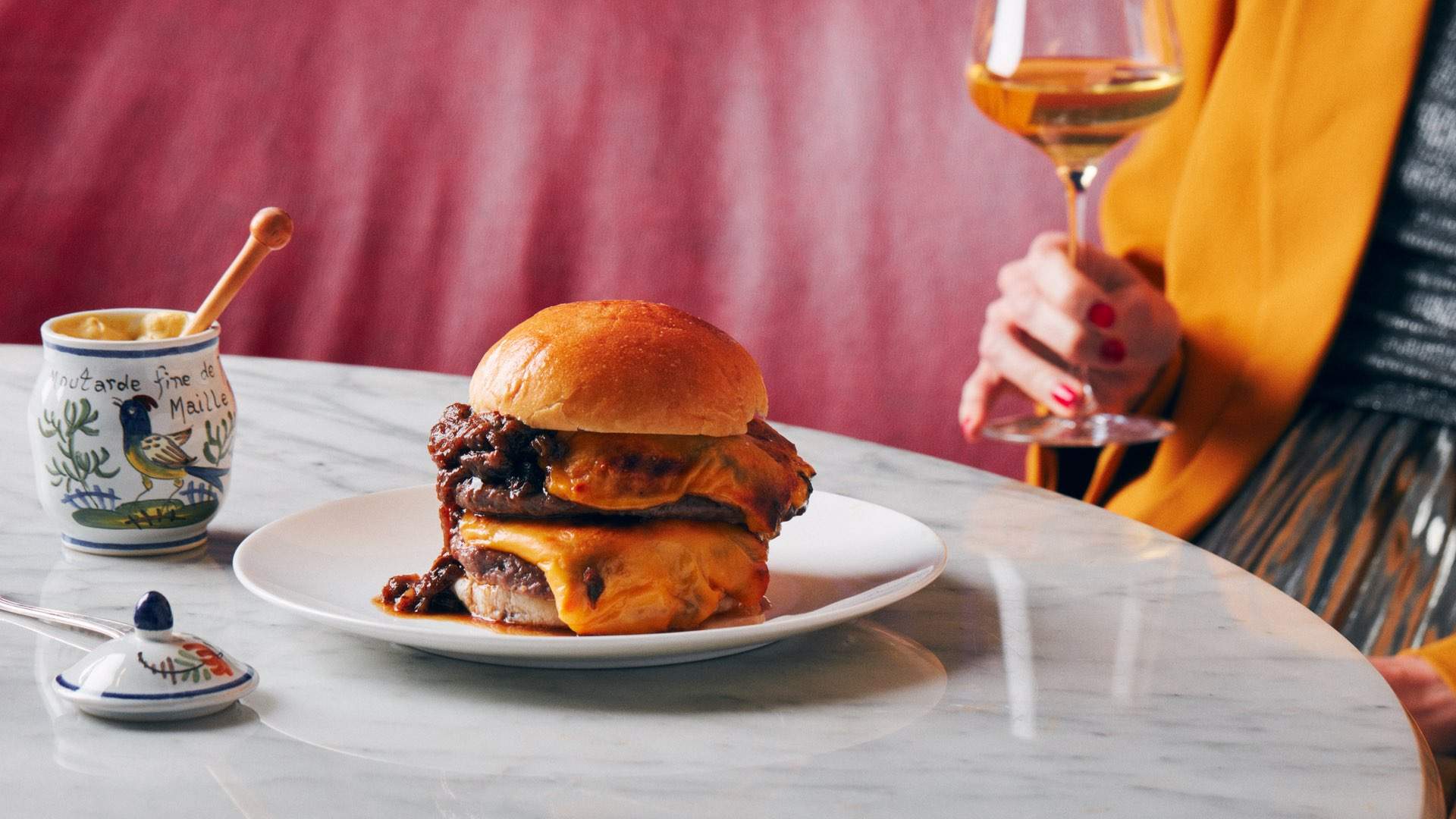 Venue images: Parker Blain. Food images: Gareth Sobey.
Appears in:
The Best Bars in Melbourne for 2023
Concrete Playground Trips
Book unique getaways and adventures dreamed up by our editors