Kepler's Yard
DJ nights, mismatched furniture and planet-themed cocktails, in a space that's named after a famous astronomer.
The night owls of the northside have scored an eclectic new drinking den, hidden upstairs behind an unassuming facade on Northcote's Arthurton Road. The newly opened Kepler's Yard is both a cosy cocktail bar and an escapist's delight, taking both its name and inspiration from legendary astronomer and mathematician Johannes Kepler.
Venture on up and you'll find an intimate space featuring cheerfully mismatched thrifted furniture, themed trinkets and walls decorated with an array of astronomy-related paraphernalia. Heavy red drapes and gilded mirrors lend an old-world vibe, while squashy vintage lounges encourage lengthy late-night visits.
As a neighbour and sibling to music venue 24 Moons, it's little surprise Kepler's Yard will be championing creativity across a regular program of DJ nights, musical offerings, comedy performances and even live drawing sessions. And, from 5pm every Sunday, local crew Pelican Villa delivers a chilled-out curation of weekend-wrapping sounds for Spin City Sundays. Stay tuned for some regular trivia, too.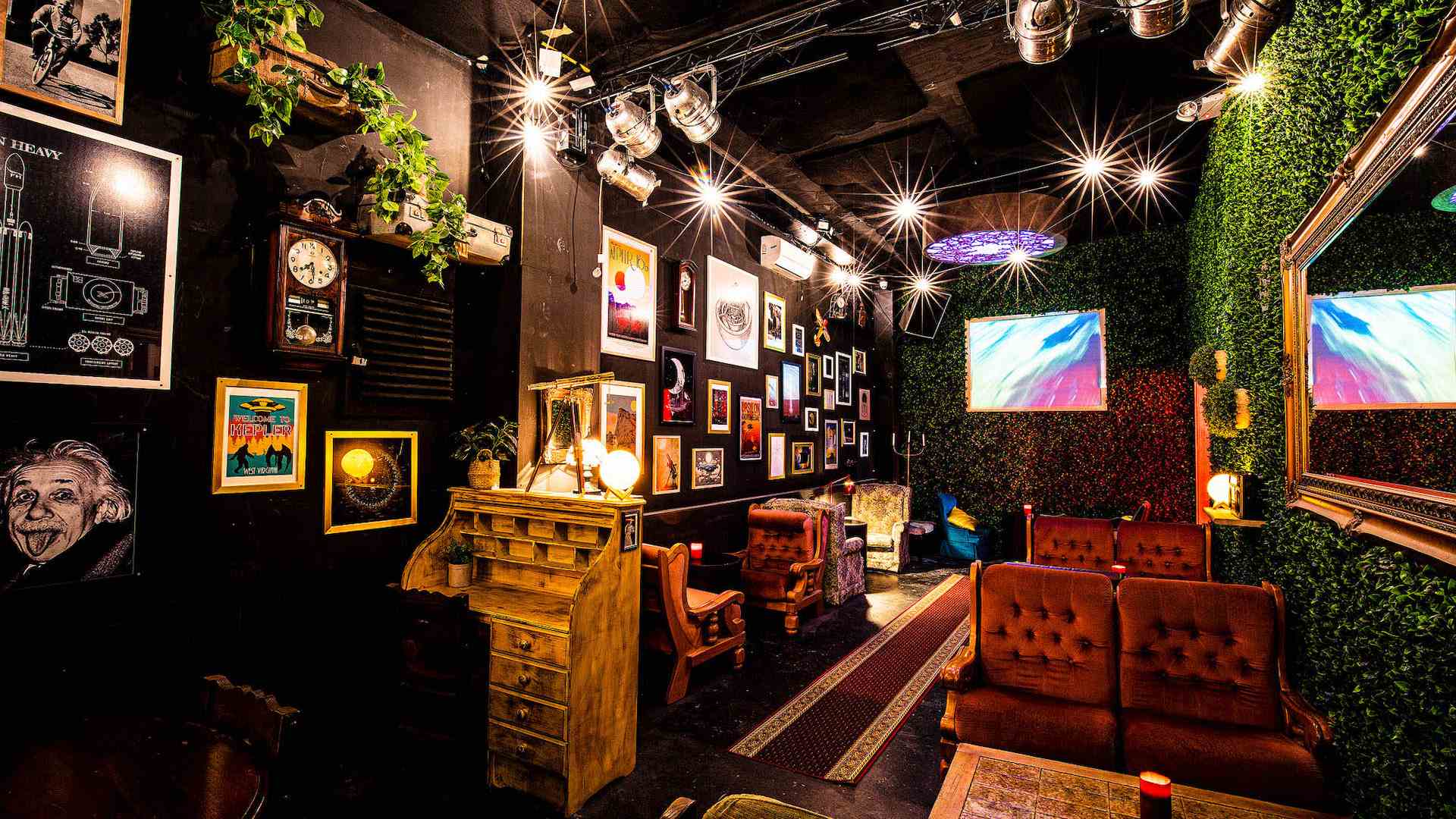 Otherwise, it's a comfy haunt where you can tuck into vinyl tunes and crafty cocktails well into the wee hours — the bar's open until 3am Tuesday to Thursday, with a 5am close on Fridays and Saturdays.
The lineup of planet-themed libations might include the whisky- and ginger-infused Mars Attacks ($18), as well as the Neptune Nip ($20) — a rich blend of bourbon, chocolate bitters and vanilla. Alongside those sits an all-Aussie offering of wine, beer and cider. And, while there's no kitchen as such, you can order in a bite from various local eateries to be dropped off straight to your table or couch.