Kewpie
This pub's breathing new life into a Brunswick Street classic, with cheap pizza, DJ nights and a secluded rooftop terrace.
In the space once home to student haunt Bimbo, Australian Venue Co (Fargo and Co, State of Grace, The Smith) have launched Kewpie — a laidback neighbourhood boozer with cheap pizza and a weekly roster of DJ-fuelled party sessions. Aesthetically, little has changed since the pub's last makeover, with low booths spread across the spacious ground-floor rooms, colourful posters across the walls, and a sunny bar and terrace offering prime position on the rooftop.
From the kitchen comes an affordable offering of pizza and snacks, most clocking in at $5. Vegetarian options might include a caramelised onion and potato number ($5), or the Mexican-inspired Poncho topped with corn chips and jalapenos ($5). There's a peri peri chicken pizza ($5), another loaded with Calabrese salami ($5), and a garlicky marinara creation starring calamari, prawns and capers ($8). Throw on a side of the pizza spring rolls ($15) if you're feeling snacky.
Meanwhile, the bar's keeping things simple, with a mix of crowd-pleasing brews, craft tins, wines and classic cocktails. And soundtracking the Kewpie good times, there'll be a slew of music-focused happenings across the second half of each week — hip hop and funk for Bump Thursdays, the Friday Glow Down curated by Anyo and Kel Rhys, a slew of familiar selectors firing up House Party 3.0 Saturdays and smooth vinyl tracks each Sunday.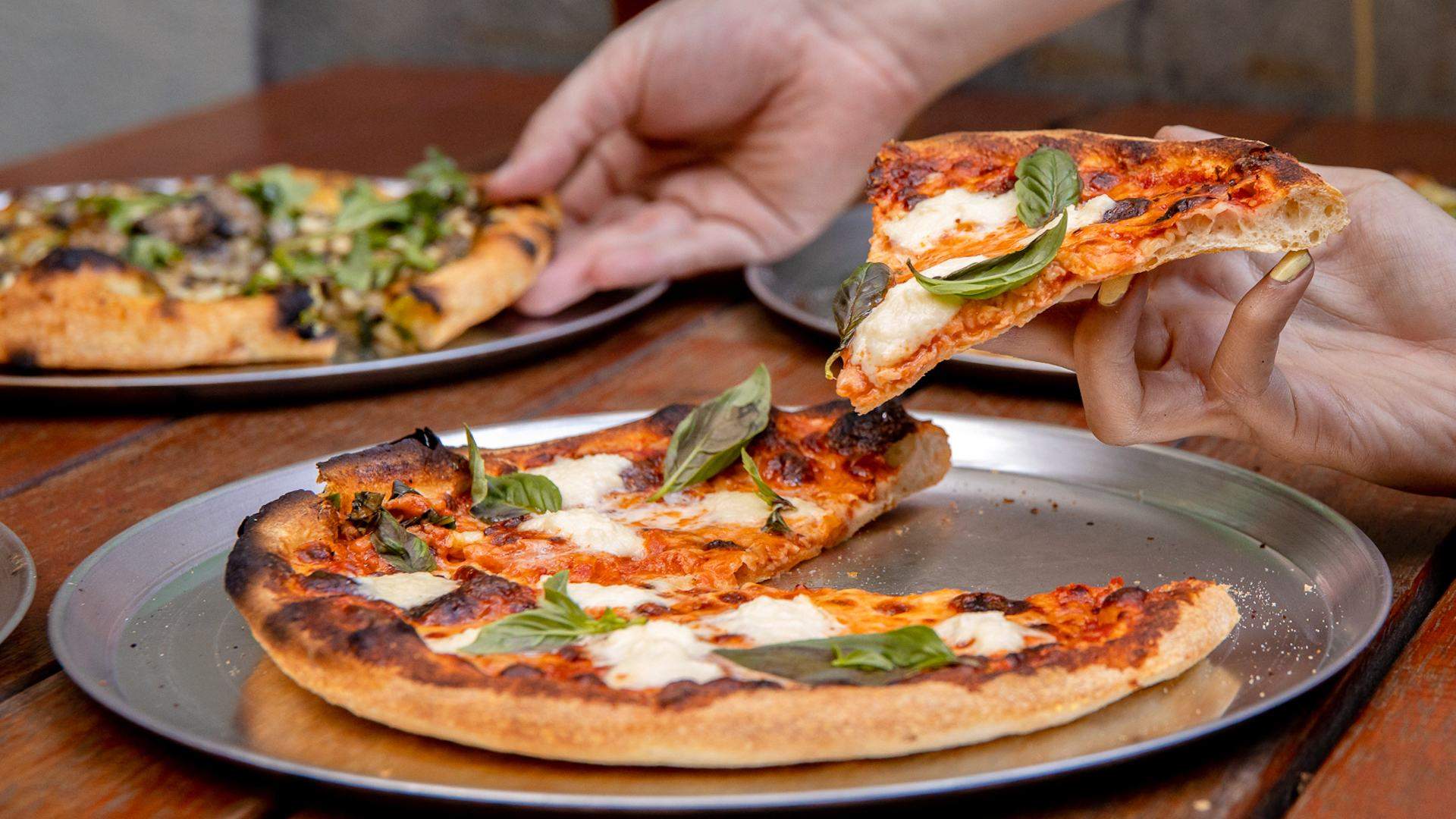 Top Images: Kate Shanasy