Maha Bar
Dishing up free snacks three nights a week.
Renowned chef Shane Delia has transformed his OG Biggie Smalls kebab store on Smith Street into an elegant meze and cocktail bar. Named Maha Bar, this spot has swapped out its playful diner-style decor, fried chicken and hip hop for warm timber panelling, clever cocktails and Middle Eastern plates. And, it's serving up free bar snacks three nights a week.
Where Delia's long-running CBD fine diner Maha is pushing the creative envelope, Maha Bar is the more classic-leaning, smart-yet-casual counterpart. It has similar vibrant flavours, but with a menu that beckons you to sit down and settle in for some good old-fashioned feasting.
The menu starts with drinking snacks and works its way up to heartier dishes, offering plenty of vegan goodness along the way. Grab a drink and tuck into bites like crispy buns stuffed with spiced beef or eggplant ($9) and creamy hummus paired and a medley of maple-roasted carrots ($14). Grilled market fish comes matched with capers, green olives and a burnt butter sauce, while a dish of Macedon Ranges duck breast features pomegranate and a crispy bastilla ($44). And if decisions aren't your thing, you'll find soufra or 'feed me' menus for both vegans and carnivores (both for $65).
Behind the bar, a range of house-infused raki and arak ($12) takes centre stage, alongside a strong collection of cocktails. You'll find drinks like a raki sazerac ($22), a turkish delight martini ($22) and four styles of negroni ($22), including a chocolate and orange riff made with whisky and amaro. A smart curation of wine and boutique brews is also on offer, while on Mondays and Tuesdays, punters are allowed to BYO wine.
If you need any extra encouragement to head in for a feasting session, just look at what awaits you at the bar every Friday, Saturday and Sunday. In the generous spirit of Delia's Maltese heritage, the kitchen's plating up a rotation of free meze snacks from 3–5pm for anyone enjoying a drink. Order a cocktail and pique your appetite with a taster of what's to come — perhaps some lentil kibbe, traditional pork sausage or warm yoghurt bread matched with za'atar.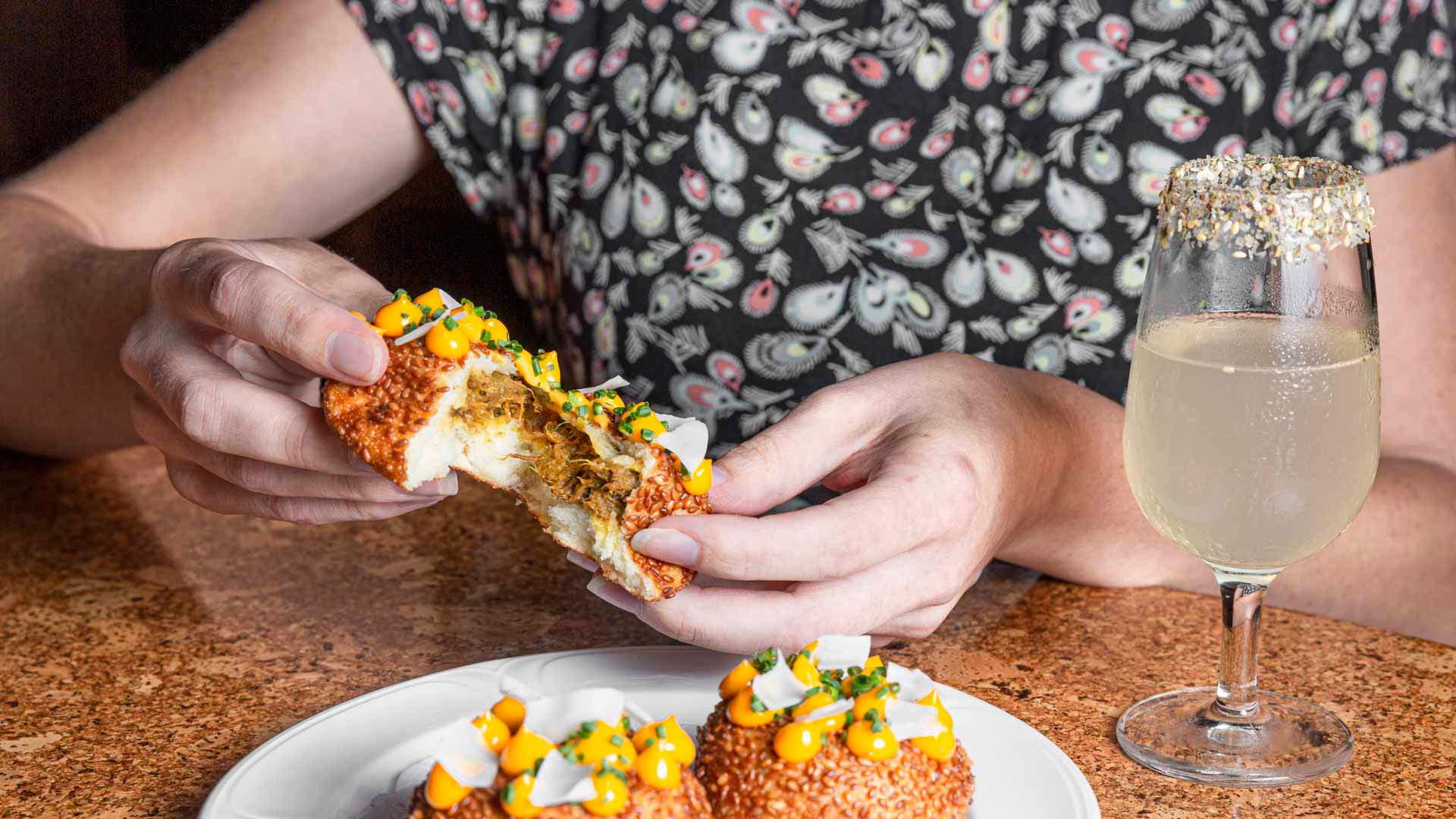 Images: Julia Sansone