Pearl Chablis & Oyster Bar
This sophisticated speakeasy has two great loves, pairing primo Aussie oysters with a dizzying collection of chablis.
Freshly shucked from the minds at Pinchy's, comes yet another haven of seafood and wine. Pearl Chablis & Oyster Bar sits in the space next door to its sibling, its focus set firmly on primo Aussie oysters and quality French chablis — a crisp, dry white wine crafted on chardonnay grapes.
Just like its hero drop, the bar is a sophisticated affair, with modern, art deco-inspired interiors, plenty of soft green velvet and some striking marble countertops reminiscent of the layered markings of an oyster shell.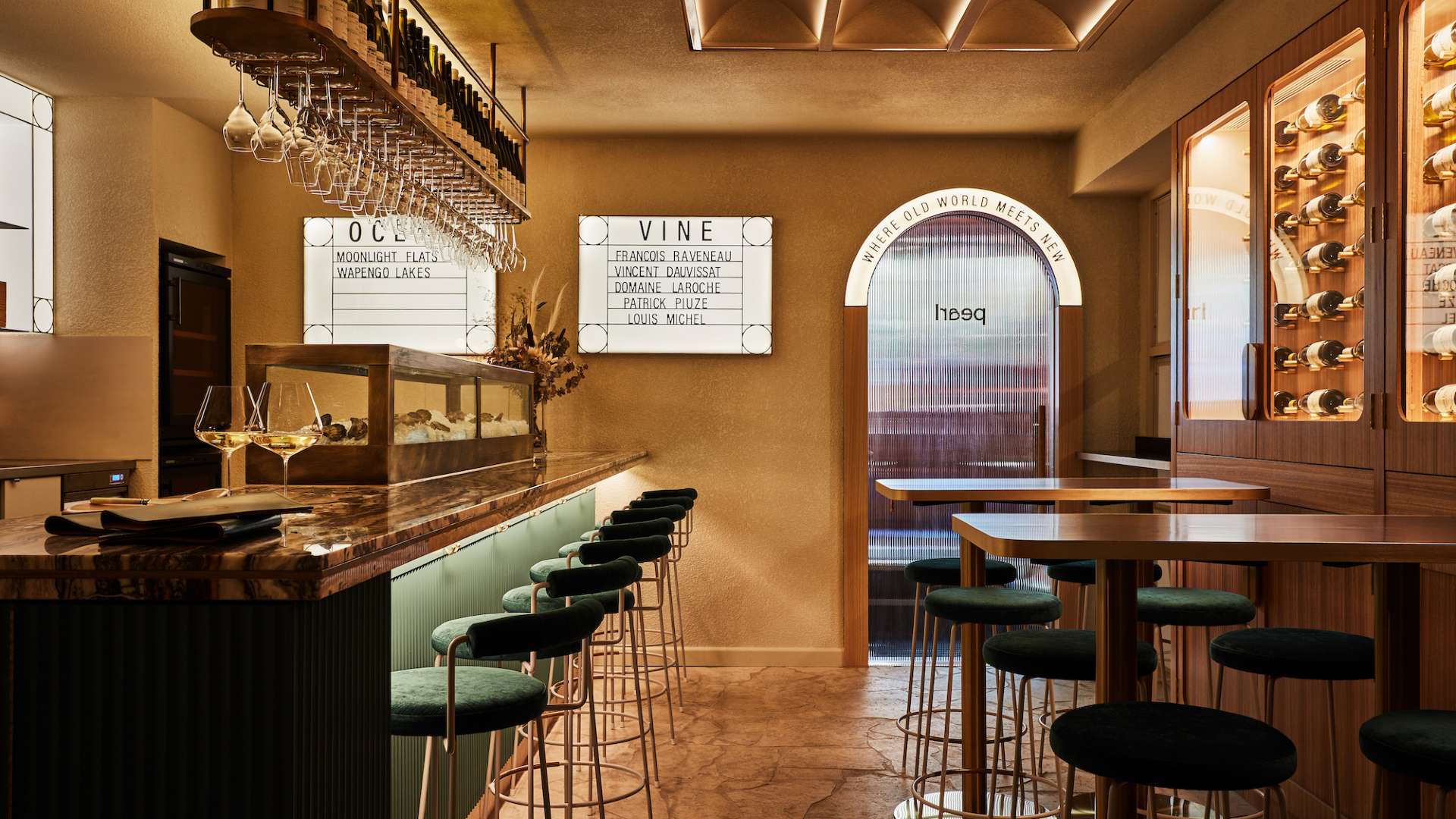 The bivalve is further celebrated via Pearl's impressive menu of top-quality oysters sourced from around Australia. Atop the bar, a centrepiece cabinet displays the day's selection on ice, before they're shucked theatrically on-demand and delivered to your table.
Non-oyster goodies might include the likes of poached Murray Cod with warm horseradish tartare and a lemon pepper crumb ($28); the duck liver parfait ($16); beef tartare with ponzu ($20); and mussels in a vadouvan and white wine sauce ($17).
If you're feeling a little fancier, there's a caviar menu. Or, you can go all out and pre-order the signature Pearl Caviar Experience — a feast of butter-poached Southern Rock Lobster, Russian osetra caviar and Siberian caviar, for a cool $1450.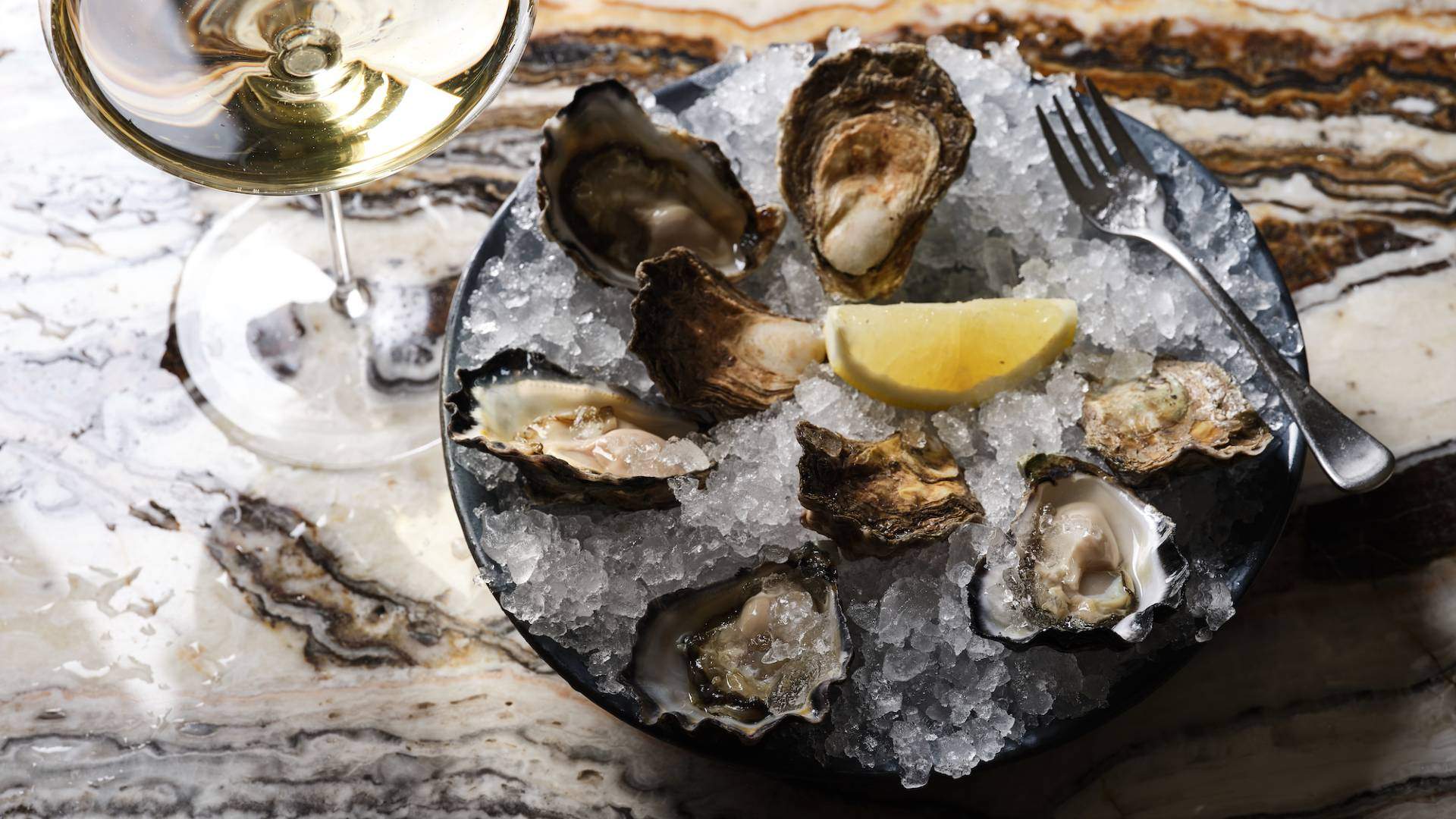 Meanwhile, Pearl's eye-popping chablis selection is thought to be the largest in the country. This particular wine varietal is a famously good match to oysters, with an acidity that's primed for cutting through the molluscs' creaminess. What's more, the minerality of the soil throughout the Chablis wine region is attributed to the ancient oyster shells fossilised beneath the earth.
Regular tasting events shine the spotlight on various chablis producers. Otherwise, you can quench your thirst with options from the 500-strong collection of Burgundy wine.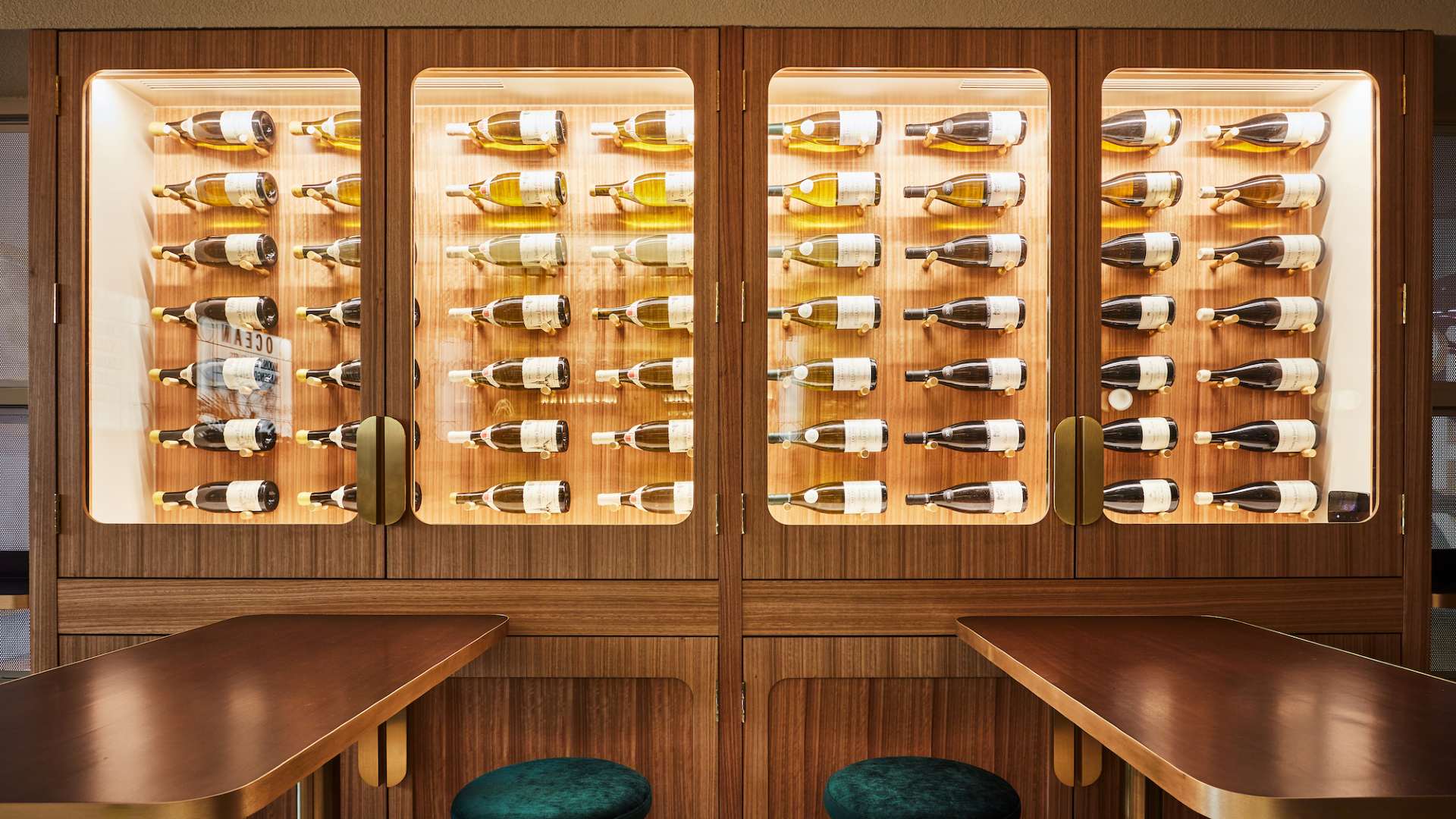 Images: Jana Langhorst and Pearl Chablis & Oyster Bar