Pellegrini's Espresso Bar
Melbourne's quintessential drop-in Italian dining institution. 
Pellegrini's has, and always will be, a cornerstone in Melbourne's patchwork-like eatery scene. One of our city's great gifts, this Italian classic remains stubbornly untouched as the years slide by. Steaming with soul food, raw character and some of the best coffee in Melbourne since 1954, Pellegrini's really doesn't have any reason to change.
From generous bowls of warm al dente spaghetti topped with hearty Bolognese to tall lasagnes layered with hot cheese, Pellegrini's unpretentious Italian fare is comfort food at its very best. Any Nonna-style plate from this homely restaurant come cafe will make a bad day instantly better.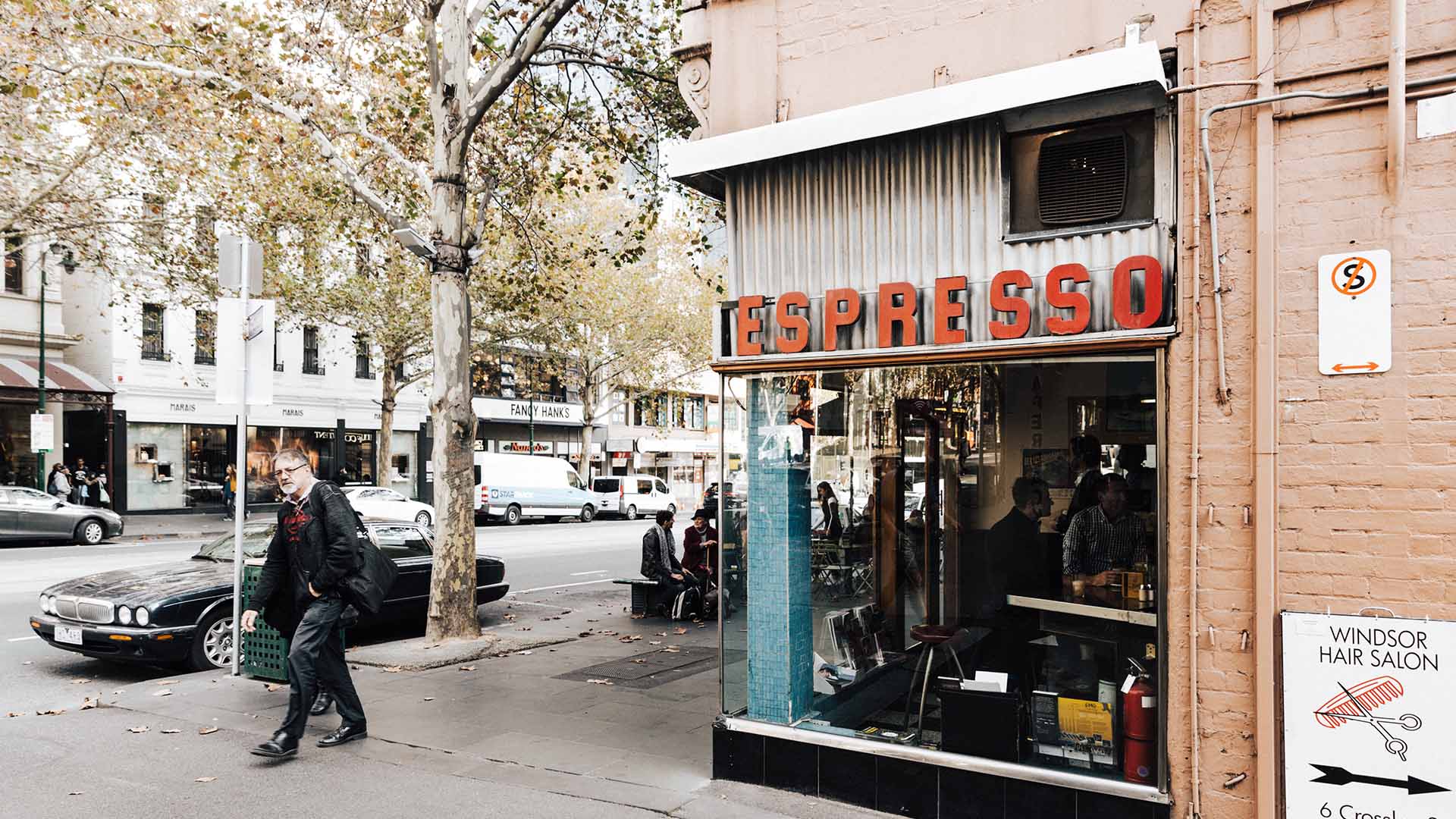 The menu is displayed on a board in the centre of the dining room. Pair an honest classic meal with a summer-time watermelon granita, and you'll be flying on what co-owner Sisto Malaspina describes as "nourishment for the soul".
"Everyone from princes to paupers pass through Pellegrini's everyday," Sisto said. "We serve simple, fresh good food from good local produce."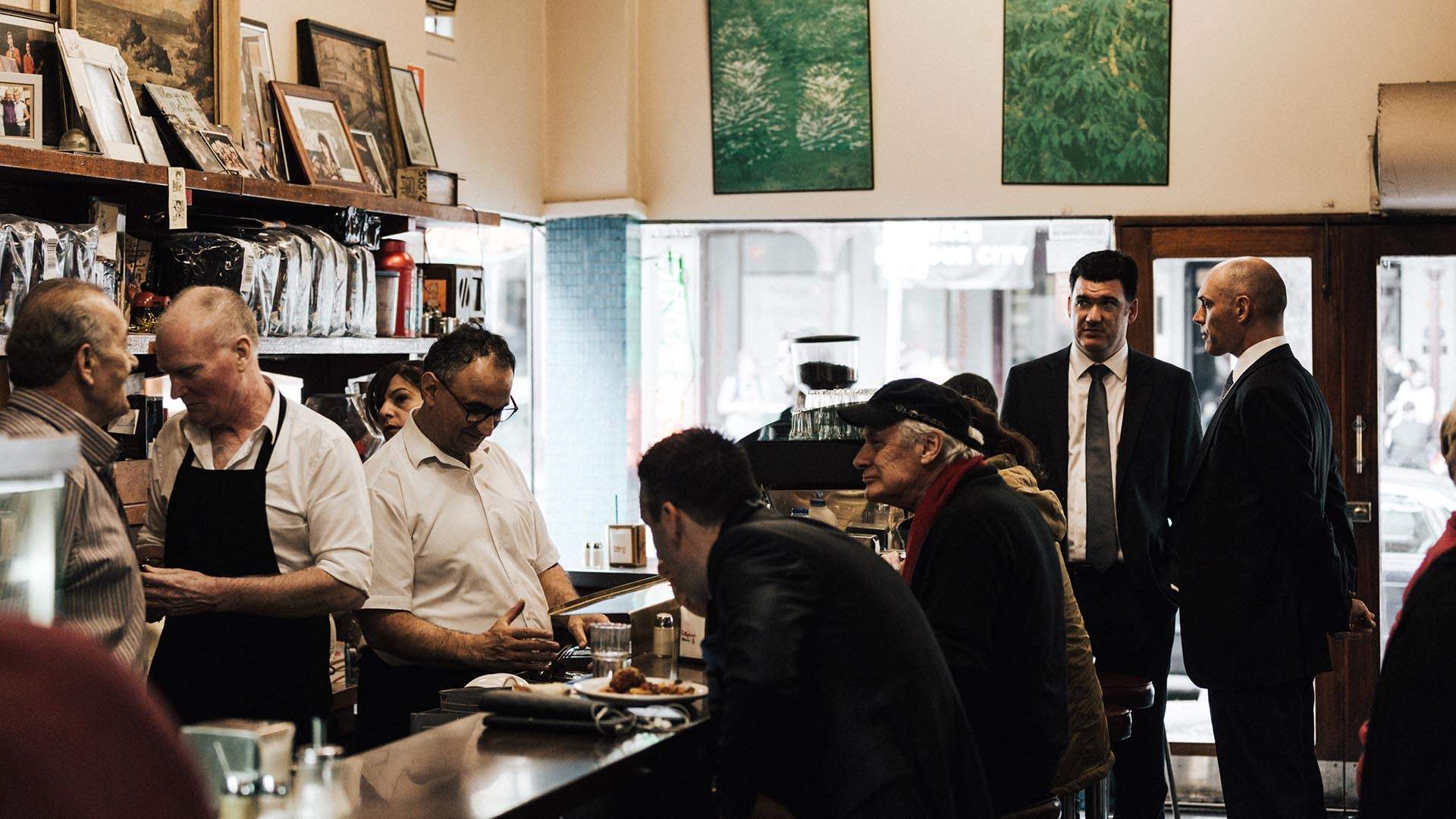 If, for whatever reason, you're not that into Italian food, this distinguished restaurant still has plenty to offer. With its red leather vintage stools, worn checkerboard floor and communal kitchen table, stepping into the warm, bustling ecosystem of Pellegrini's is an experience in itself.
The white-collared waiters can vary from calmly dismissive to charmingly charismatic, but everything here fits just the way it should. Take it all in while sipping a creamy coffee, or treat yourself to one of its scrumptious cakes.
Sitting near the top end of Bourke Street, Pellegrini's is Melbourne's rock. Safe, comforting and familiar, some might argue change at Pellegrini's would be a good thing. But to that, we disagree.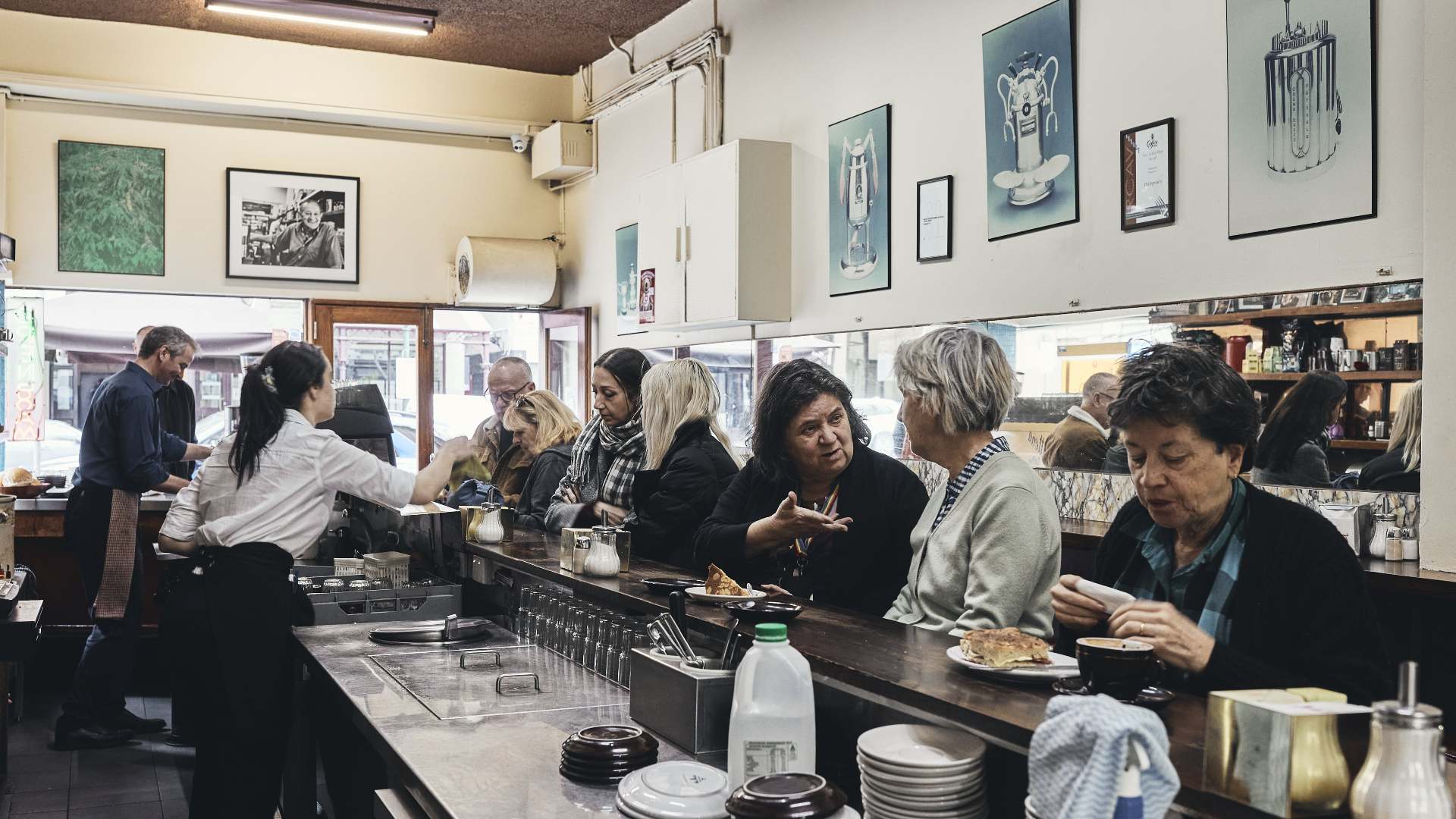 Images: Brook James
Updated May, 2023.
Concrete Playground Trips
Book unique getaways and adventures dreamed up by our editors