Pétanque Social
Crown's new bar is inspired by the beach clubs of St Tropez.
Before Melbourne started emerging from its most recent COVID-19 lockdown — and before the city's bars, restaurants and venues were given the greenlight to reopen — an increase in outdoor dining was floated as one of the key steps on the path back to normality. Cue Crown Melbourne's newest addition, Pétanque Social, which is set to take advantage of that shift when it opens for business on Monday, November 2.
Joining the casino's riverside precinct — and perched right by the Yarra on the riverwalk — the new bar is inspired by the beach clubs of St Tropez. As well as sipping drinks and grabbing a bite to eat (including via picnic boxes, or tucking into $2 oysters on weekends), you'll hang out on day beds and lounge chairs beneath striped pastel blue umbrellas.
The whole idea is to make you feel like you've been whisked far from home, which is a sensation we could all use this year.
And, entertainment-wise, there'll be live DJs, a big screen playing sport all summer and room for the game that gives the venue its name — so get ready to sit at Pétanque Social and play pétanque.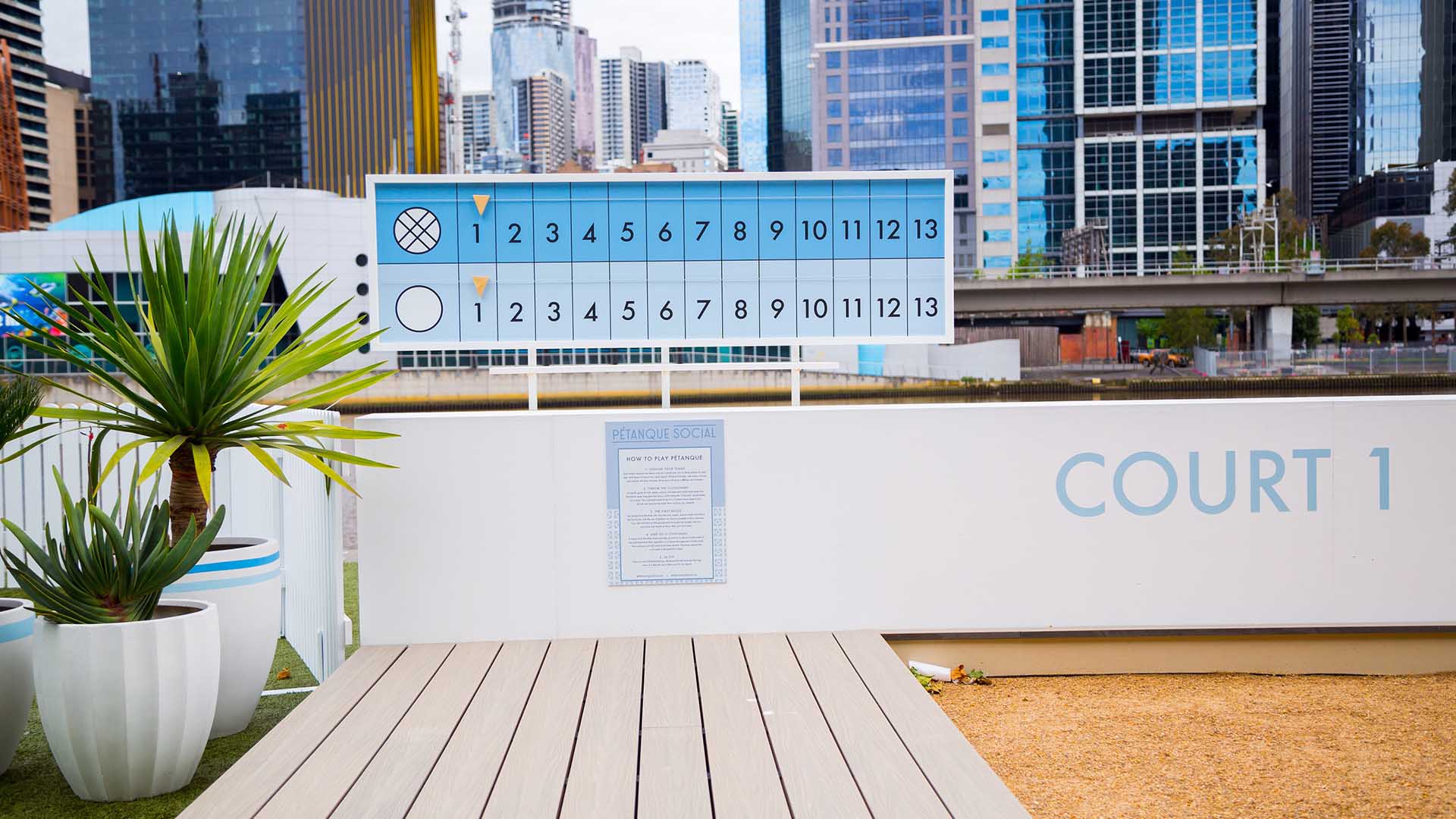 Pétanque Social will launch on Monday, November 2, opening from 3–9pm — and will operate on Tuesday, November 3, aka Melbourne Cup Day, from 10am–9pm as well. After that, it'll welcome in Melburnians from 4–9pm Wednesday–Thursday and 12–9pm Friday–Sunday.