Trinity St Kilda
This bar, beer garden and food truck park makes its home in a historic former church hall.
At the intersection of Brighton Road and Chapel Street, St Kilda's historic Trinity church hall has entered a new phase of existence, reborn as a 300-person pub, beer garden, event space and food truck park. The brainchild of third-generation Melbourne hospitality owner Matt Nikakis, pet-friendly Trinity has fast become a St Kilda go-to.
In front, an all-weather courtyard is filled with outdoor tables and fringed by that day's food truck lineup. There are always a couple of guests on rotation (think, Nem 'n Nem and Cha Chas Vegan Mexican) joining Trinity's resident kitchen, housed in a shiny 1956 Airstream.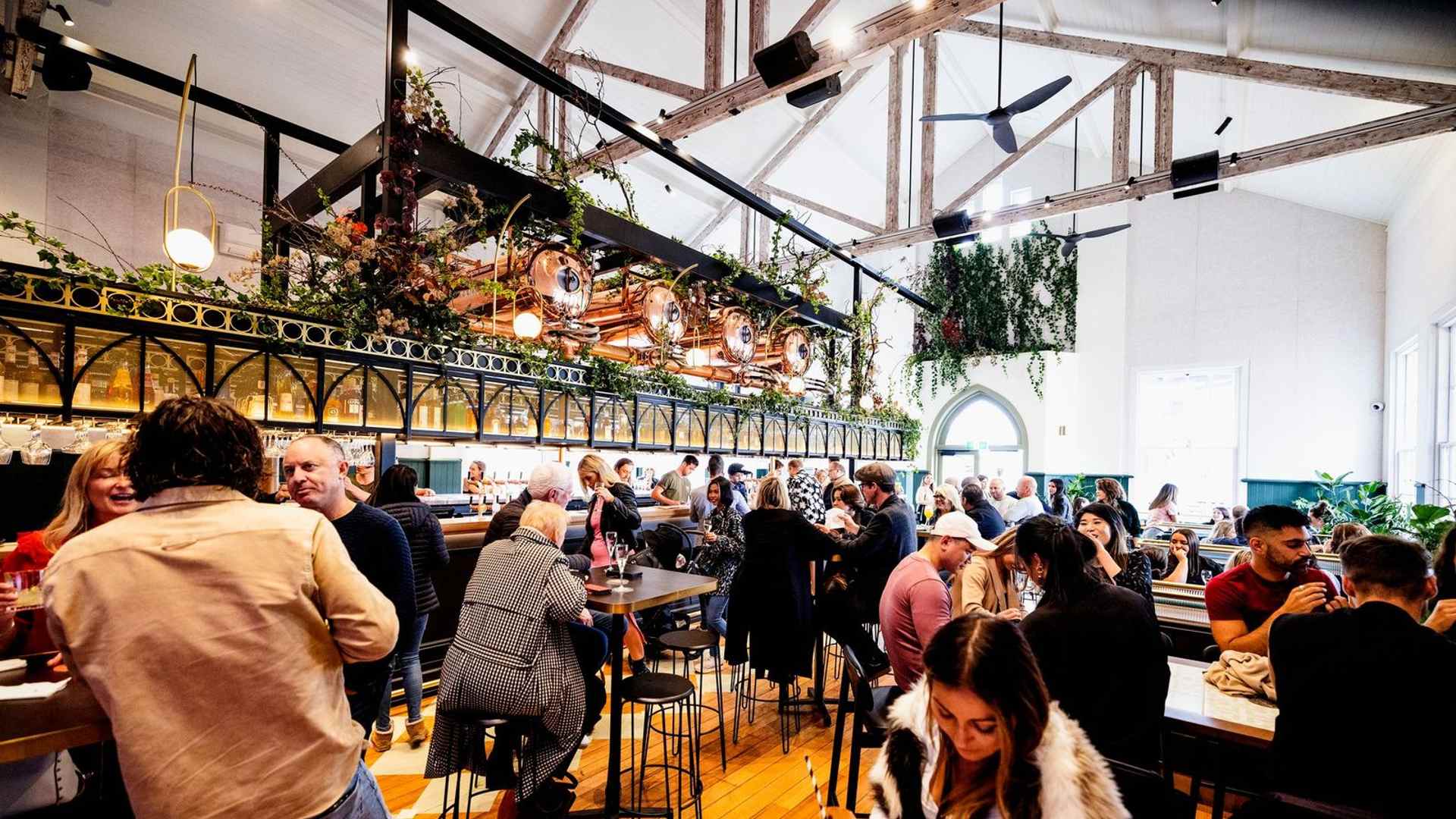 This is your pitstop for snacks like fried chicken tenders ($14), mac 'n' cheese bites ($13) and crispy onion rings ($9), alongside a range of things in buns — maybe a double beef and bacon number ($20), a Southern-style chicken burger ($17), or a fried fish roll with dill tartar ($17).
The red-brick former church hall building has been converted into a lofty, light-filled beer hall, complete with soaring ceilings and a huge central bar. You'll find roomy booths in emerald velvet, a separate sitting room filled with a curation of vintage furniture, and a suite of elegant Art Deco-inspired finishes throughout. The glass-walled mezzanine level is available for private functions and sports its very own bar.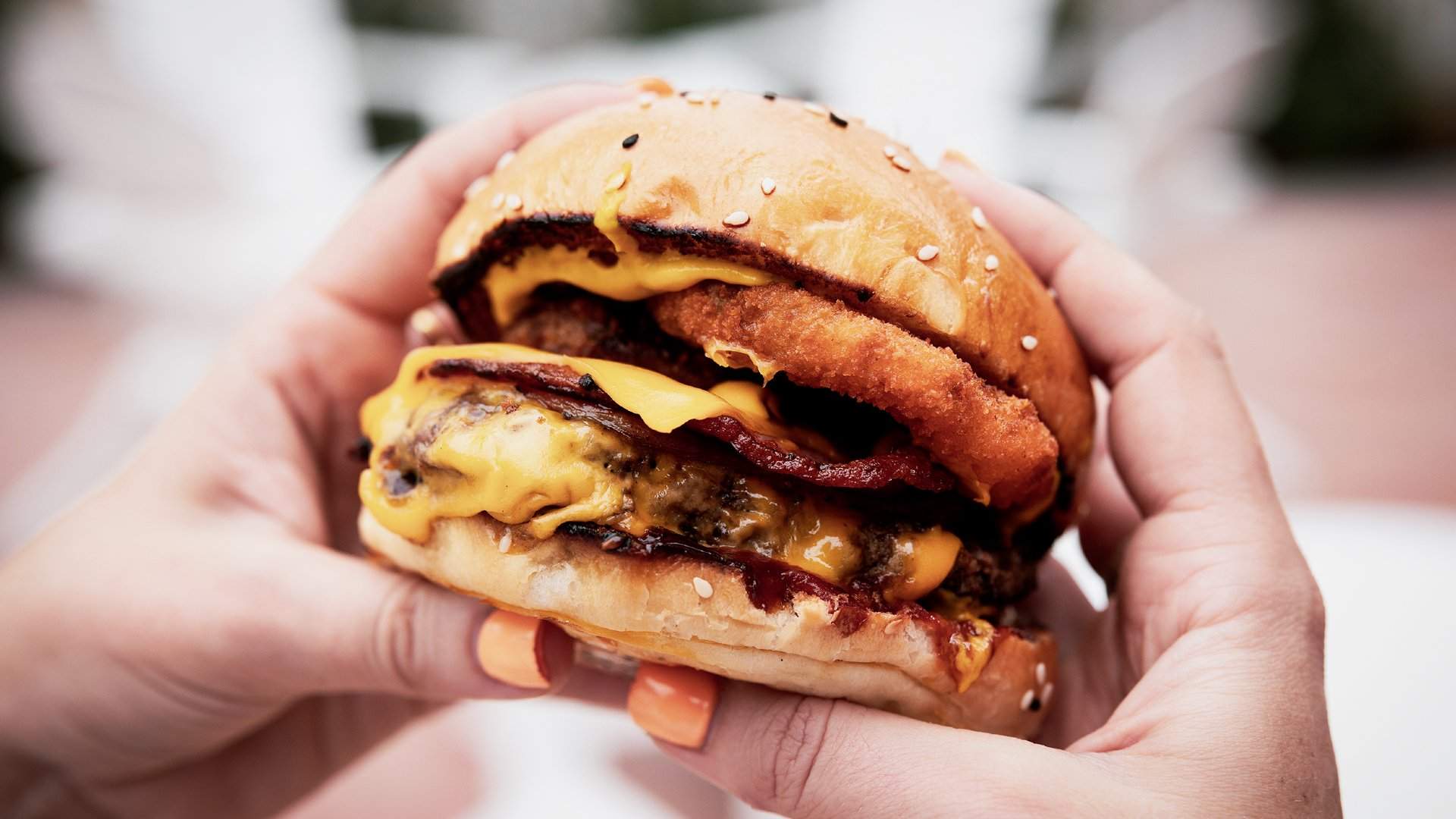 The drinks offering is a hefty one. A 12-strong tap list heroes familiar favourites from Balter, 4 Pines and Mountain Goat, while the beer fridges showcase drops like Colonial's pale ale ($9), the Kaiju Krush tropical ale ($9) and a slew of Saintly seltzers.
Wines are largely local — think, Seville Estate's Sewn Chardonnay, or the Wilds Gully Tempranillo out of King Valley — and cocktails celebrate reworked classics. Settle in with one of three margaritas, try the house ode to Four Pillars' shiraz gin ($22), or get into the good times groove with the mezcal-infused Holy Trinity ($25).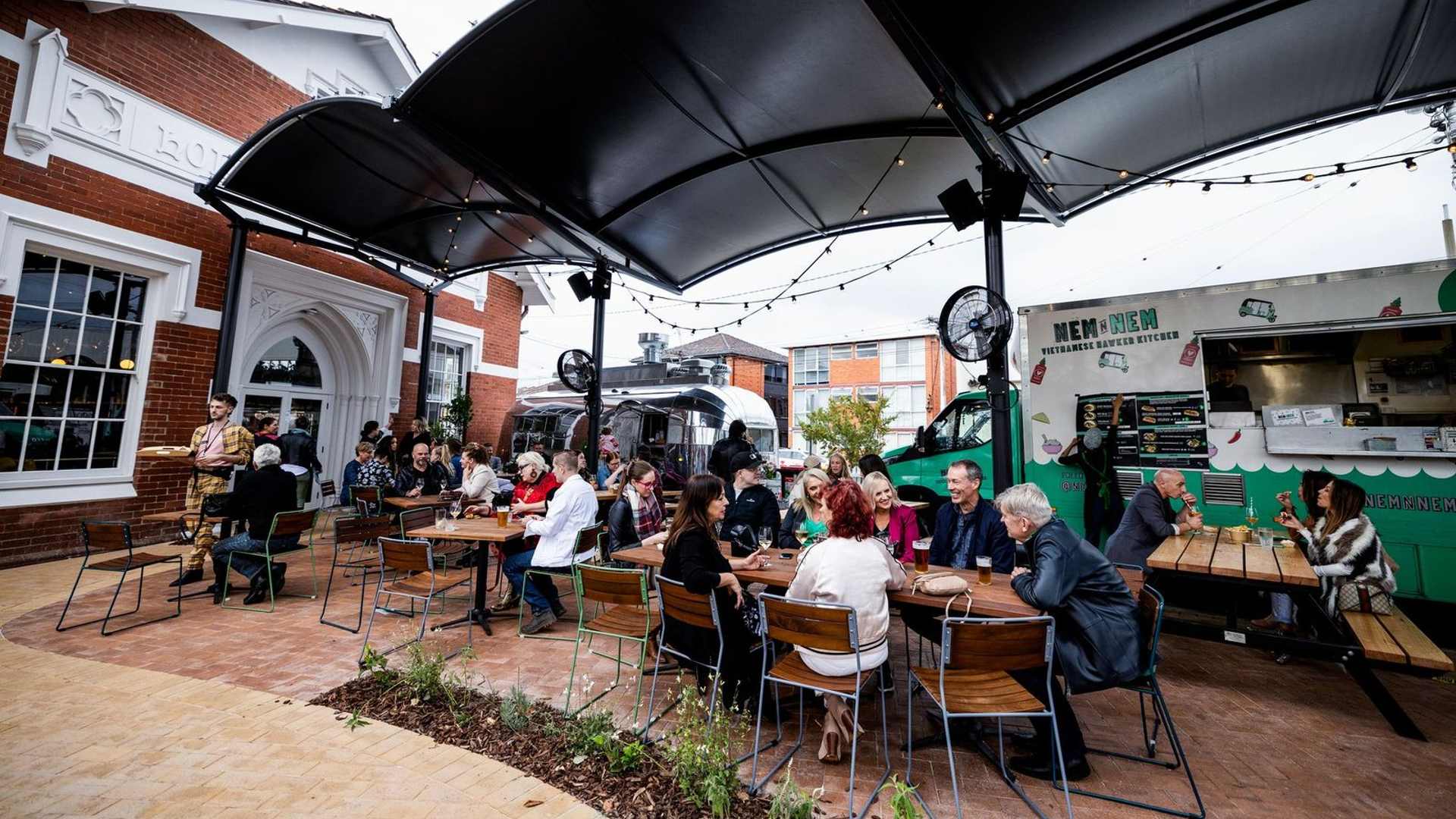 Images: Nicole Cleary