DESIGN & STYLE
Where to Shop Like a Local In and Around Brunswick
Explore Sydney Road and Lygon Street to find gourmet cheese, vintage threads, custom-fit denim and plenty of plants.
WHERE TO SHOP LIKE A LOCAL IN AND AROUND BRUNSWICK
in partnership with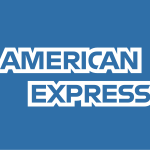 Explore Sydney Road and Lygon Street to find gourmet cheese, vintage threads, custom-fit denim and plenty of plants.
Just 20 minutes outside of the CBD, Brunswick embodies everything Melbourne's north has to offer. Boasting a nightlife to rival that of its street namesake in Fitzroy, a food scene as well-rounded and diverse as the combined forces of Northcote and Thornbury, and a selection of boutique retailers that could challenge Collingwood, it's a suburb that has it all — especially when it comes to shopping small and local.
Of course, tracking down the area's best and brightest independent spots to create the ultimate weekend itinerary isn't easy. To get you started, we've teamed up with American Express to bring you a selection of some of the best local businesses where you can shop small. Each of these neighbourhood establishments offers a unique experience, and they'll accept your American Express Card.
8

We'd be lying if we said we weren't happy to see a few more record stores popping up around Melbourne in the past few years, but that doesn't mean we've forgotten our tried and true go-tos. Opened in 2008 by Jeff Wybrow, Round and Round Records is a Sydney Road staple that is run with the help of music industry veteran Dave Lang and former Toot Records owner Joe Cowan. With these three behind the wheel or, better yet, turntable, it's no surprise that you can always find a quality selection of classics, rare titles and local releases amid the Round and Round's custom-built wooden racks.

7

If there's one thing that's sure in life, it's that you can never have enough plants. Luckily for us, Greener House Nursery has all of the flora you need to create a tropical nook in every corner of your home. Inside, you'll be surrounded by creeping devil's ivy and lush peace lilies, plus gorgeous pots, hanging planters and accessories that would look perfect in your bedroom. All of the plants are grown by Aussie farmers and the staff are horticulturalist hunnies that are always willing to provide helpful advice — there's even a design and maintenance service that'll help you figure out exactly where to place your plants and how to keep them alive. Keep an eye out for the nursery's regular warehouse sales to snag some bargains.

6

Well known to bargain hunters all over Melbourne, Mutual Muse is quietly one of the best consignment stores in the city. Focusing on sustainable fashion and sourcing garments made from natural fibres, the store invites anyone to drop by with a bag of their best threads and sell them for a profit of either 50 percent store credit or 25 percent cold hard cash. It's the perfect system to create a store that feels just like you're diving into your best friend's closest. Particularly if that best friend loves local brands like Obus, Kuwaii and Gorman — although household names like Country Road and Zimmerman make appearances, too.

5

Named after the Mother Nature-like goddess that Indigenous Andeans worship, Pachamama Wholefoods is equal parts store and cafe. The former mechanic shop is an industrial space that's softened by a large Amazonian rainforest mural and a penchant of the staff to stack boxes in the style of Mayan pyramids. If you're popping in just for a shop, there are plenty of products to discover, although we highly recommend giving the cafe a go, too. Serving up organic coffee and a rotating menu inspired by naturopathy and South American traditions, it's a one-of-a-kind experience — especially if you "choose your bowl adventure" and create a unique meal out of ingredients like fiery kimchi, sautéed greens and spiced chickpeas.

4

We've all been drooling over Scandinavian-inspired furniture and décor for a while now. But sometimes it's hard to distinguish between economical, IKEA-esque goods — which certainly have their place — and the kind of pieces you'll keep forever. If you're looking for the former, you already know where to go. However, if the latter is more your style you can't go past 20th Century Scandinavia. Boasting vintage furnishings that tread the perfect line between retro and modern, this store has something for everyone. The family-run business gets in new shipments from Denmark on the reg, so there are always newly refurbished pieces hitting the shop floor.

3

Yes, we know we already mentioned one epic plant shop. But one is rarely enough. And this cheery Brunswick East spot is a plant lover's dream. Owner Michael Khalil is a huge advocate for the positive effects of indoor plants on mental health and once you step through his jungle-like shopfront you'll have a hard time disagreeing. There's a plant or pot here to suit all shades of green thumb, every budget and any kind of house setting. A strong range of treatments, tools and potting mixes have been sourced from leading Aussie companies, and you'll find lots of locally crafted green-inspired goodies, including ceramic planters from Melbourne's own Chris Erlandsen Studio.

Image: Virginia Cummins.

2

When it comes to your local watering hole, it's easy to have rose-coloured glasses, especially if you're a lucky Brunswick local. Take a second away from your usual haunt to check out LongPlay. The intimate space's dim lighting, hidden backroom cinema and sporadic but fantastic live music lineups have catapulted the small bar into a neighbourhood favourite — no tinted eyewear needed. From the affordable cocktail list (here's looking at you, Aperol spritz), to the moreish European-inspired bar snacks (hello, perfectly assembled cheese board), this place is worth the hype.

1

Finding a quality boutique shop dedicated to seafood is a little bit harder than tracking down a local gourmet butcher or baker, which is exactly where this humble Nicholson Street store comes in. Taking over the space left behind when Canals Seafood shut up shop after 100 years of service, The Fishmonger's Son offers an abundance of freshly caught goodies sourced directly from the wholesale market each morning, plus preserved and pickled seafood delicacies. The son in question aims to provide a seafood deli with quality produce, service and advice, in honour of his late father, who supplied fresh fish to Melbourne retailer's from the Footscray Wholesale Market for 40 years.

Image: Brook James.