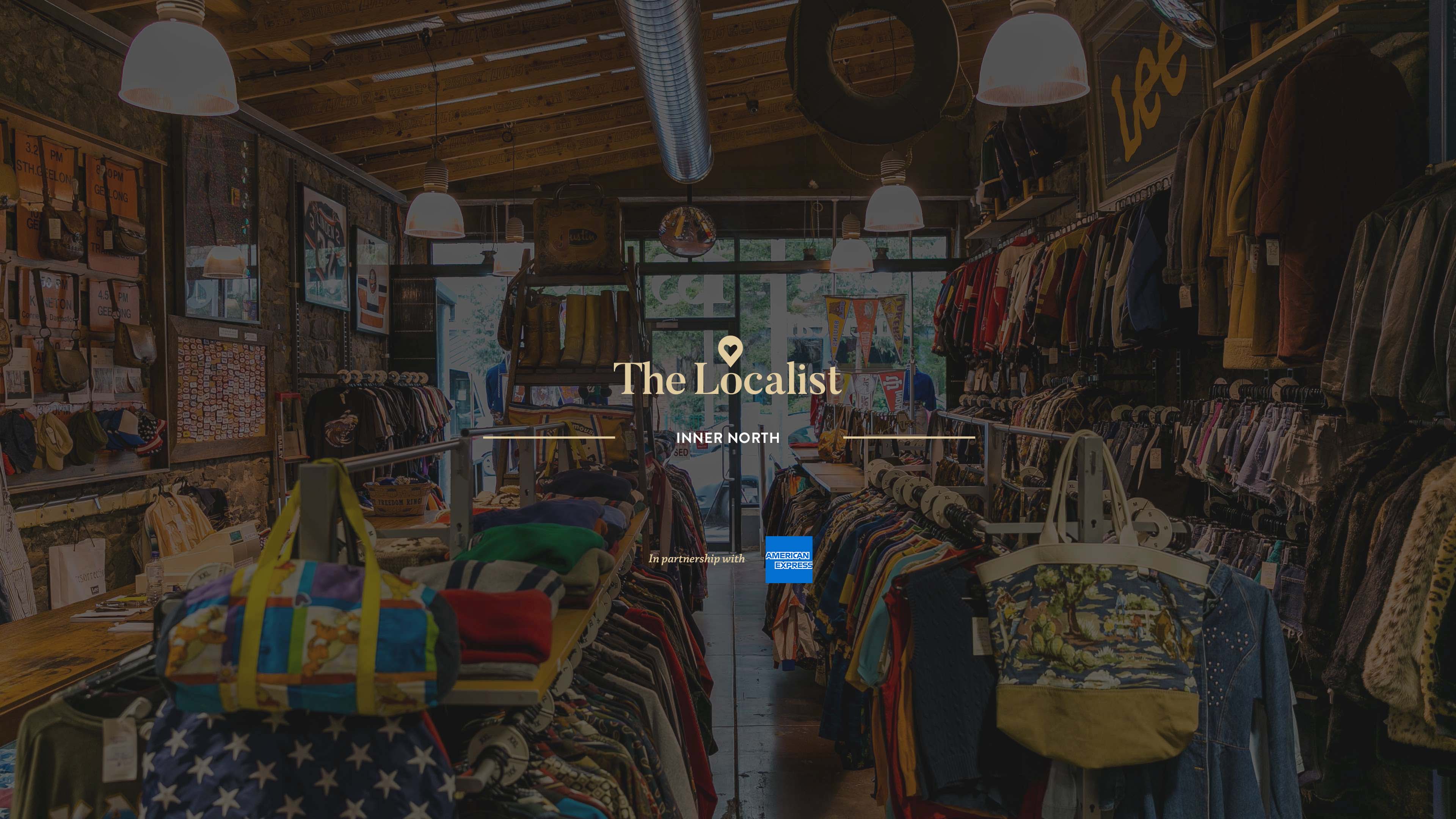 "
Along the guiding line of the Yarra and Merri Creek, Melbourne's inner north is filled with character.
It's a haven of hobby farms, community gardens and warehouse conversions, along with coffee shops, record stores and some of the best vintage shops around. In fact, there are so many great local businesses in our beloved shopping mecca that it can be hard to know where to start.
That's why we've teamed up with American Express to put together this handy guide to shopping small in the inner north. With it, you'll be able to navigate the boutiques of Gertrude Street, the warehouses of Smith Street and the vintage shops of Sydney Road as if you were a local. As a bonus, all of these shops and eateries will let you pay with a swipe of your American Express Card.

GETTING AROUND
The 86 tram will take you from the CBD, along Gertrude Street in Fitzroy, before turning left onto Smith Street. After trundling through Collingwood, the tram continues up Northcote's High Street. For Sydney Road, jump on either the 19 tram or the train headed for Upfield. Once you're there, you're best to wander on foot.

DON'T MISS
There's a reason this area has an arty reputation and you can't miss soaking in the work of the dozens of creatives that call the inner north home. Browse one of the many galleries, pick up some locally designed wares, catch a gig at the pub and wash it all down with a locally brewed beer.

HIGH STREETS
The inner north is choccas with shopping strips. There's the ever-popular Brunswick and Smith streets, Sydney Road cutting through Brunswick and Coburg, and Northcote's High Street, which extends into Thornbury and beyond. Keep an eye out for the side streets though, as gems like Lune and Project Forty Nine are slightly off the beaten track.

LOCALS LOVE
When the sun's out, nothing screams 'inner north' like a picnic at Edinburgh Gardens, or one of the many patches of greenery dotted through the area. McCoppins Clifton Hill is just down the road or the 11 tram will drop you in front of a strip of local shops for some picnic fare.
Your Inner North Hit List
Looking for fresh produce, funky cheese or a one-of-a-kind gift? Find what you're looking for here.